Tigo Launches Call Centre in Tanzania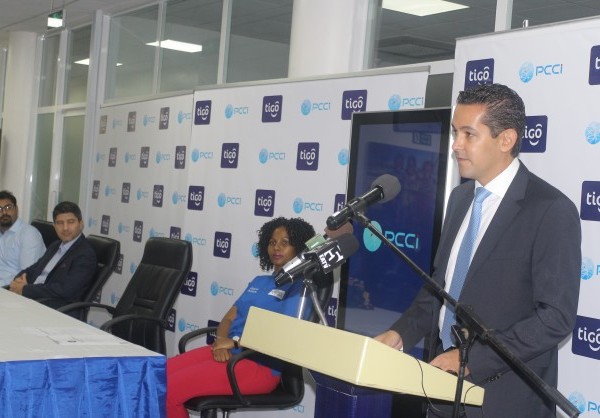 By Dipo Olowookere
Tigo, Tanzania's leading Digital Lifestyle company, has announced the opening of a new state of the art Call Centre, the first of its kind in the country.
Boasting the latest technology, the Call Centre complete with embedded data security measures to protect customer information and identity, has been designed to offer Tigo customers dedicated world-class service.
Migrating from E1 to the latest in Call Centre technology – the Session Initiation Protocol (SIP), allows for wide range of functionality and agility necessary to service Tigo's dynamic 10 million-strong, and growing, loyal customer base.
With USSD/SMS platform for query follow-up and escalation and 100% CRM monitoring of customer satisfaction, Tigo's customer service is expected to rocket sky high.
Operating 24 hours to serve 55,000 customers daily, every day of the week, and programmed to escalate customer queries every 2 hours, the Call Centre will provide swift resolution to customer queries, drastically reducing call queues.
Hosting such high volumes of customers daily, the Call Centre will also provide an ideal platform to daily receive and respond to customer feedback.
Commenting on the new Call Centre at the ribbon-cutting ceremony that marked its launch, Tigo's Managing Director, Diego Gutierrez said: "Our investment in this new Call Centre underscores our commitment to grow and diversify the channels through which we reach our customers.
"Our business partners and customers can now look forward to receiving the most advanced customer care available in the country, buttressed by professional Call Centre agents ready to provide excellence in customer service."
Gutierrez added that the Call Centre is equipped with a training facility for its world class service agents.
He is confident that the high-end facility will provide a unified approach to dealing with customers, thus improving the overall performance and effectiveness of customer support, a key Tigo customer care priority.
The facility is supported by the PCCI Group, a market leader in customer experience and operations outsourcing worldwide.
PCCI operates 20 locations across the globe with 7,000 employees dedicated to support Tigo Tanzania's facility in providing a unique, personalized and harmonized customer experience platform.
Keeping in step with current trends, the PCCI Group will offer Tigo customers both traditional voice call centre as well as new digital customer service solutions that include social media, e-chat and email.
"We are pleased to partner with one of the world's leading telecommunications company, Tigo, as the partner of choice to manage its Call Centre in Tanzania. The deployment of this new Call Centre is supported by the PCCI Group's local experts and by the command centre of the Group based in Dubai. Also, as part of this partnership, the PCCI Group will employ more than 500 people to support local talent," said Nidal Kamouni, PCCI Group CEO.
Speaking at the function, Tigo's Head of Customer Operations, Zaeem Khan re-affirmed the trailblazing Telecom company's commitment to providing cutting-edge technology to its customers, noting that the new Call Centre once again reinforces Tigo's position as market leader in its segment.
Khan committed "We would like to assure our customers that through the Call Centre, they will continue receiving superior, seamless customer service experience, personalized interactions and proactive engagement from our well-trained teams".
He elaborated that it is Tigo's ability to adapt to shifting consumer dynamics and desires that has enabled it to effectively deliver great end-to-end experience that makes it stand head and shoulder above the rest.
Data Protection Bureau Honours Nigeria ID4D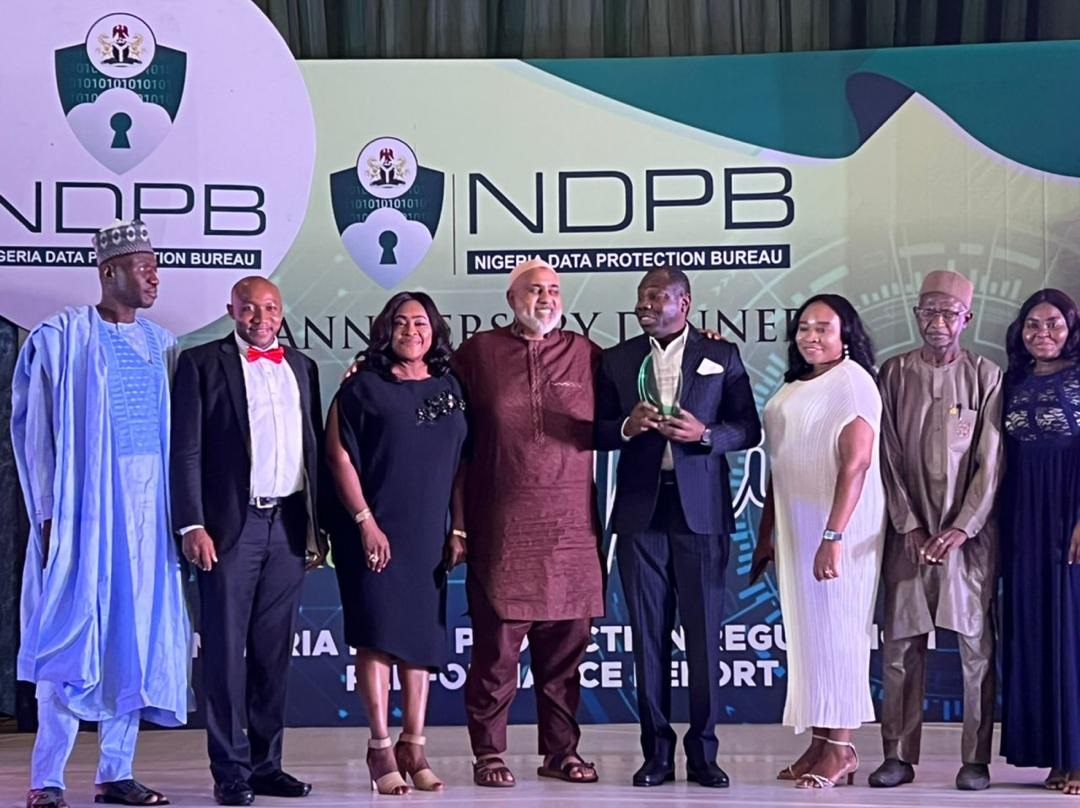 The Nigeria Data Protection Bureau (NDPB) has honoured the Nigeria Digital Identification for Development (ID4D) Project with an Institutional Pillar of Support Award in appreciation of the project's support to the Bureau.
According to a Press Release signed by the Nigeria Digital ID4D Communications Manager, Dr Walter Duru, the Award was received by the Nigeria ID4D Project Coordinator, Musa Odole Solomon, at the 2023 edition of the annual National Privacy Week Dinner/Award and First Year Anniversary of the Nigeria Data Protection Bureau, held at Transcorp Hilton, Abuja, at the weekend.
Presenting the Award, the National Commissioner and Chief Executive Officer of the Nigeria Data Protection Bureau, Dr Vincent Olatunji, commended the Nigeria Digital ID4D project for its support to the Bureau, reiterating commitment to continue to partner with the project.
Olatunji, who thanked the Honourable Minister of Communications and Digital Economy, Professor Isa Ali Pantami, for his leadership roles, described the Nigeria Digital ID4D as a Pillar of Support to the Bureau.
He reiterated the commitment of the NDPB to creating awareness of data protection and privacy in the country, urging stakeholders to continue to support the Bureau to achieve results.
"The journey of the NDPB started under the National Information Technology Development Agency (NITDA). NDPB is a year old. In the last one year, a lot has happened. We are grateful to the Honourable Minister of Communications and Digital Economy, who stood by us all the way. Awareness creation is very important to us. The task requires collective efforts. We are here today to thank you for your support, and we are looking forward to the future."
Receiving the Award, the Project Coordinator of the Nigeria Digital ID4D project, Musa Odole Solomon, described the NDPB as a "worthy partner", pledging the project's continued support to the Bureau.
"From the inception of the NDPB, we have been working with them. From day one, we knew they were worthy partners. The achievements recorded and the level of collaboration could not have been possible without the kind of leadership in place at the Bureau. We will continue to support the Bureau."
Delivering his keynote address, Nigeria's Minister for Communications and Digital Economy, Prof. Isa Ali Pantami, described data privacy and protection as critical to the nation, assuring that the data protection bill was set for transmission to the National Assembly for consideration.
It would be recalled that the Nigeria Data Protection Bureau had communicated its intention to honour the Nigeria ID4D project at the Bureau's one-year anniversary.
In a letter dated 26th January 2023, with the subject "Conferment of Institutional Pillar of Support Award", signed by the National Commissioner/CEO of the NDPB, Dr Vincent Olatunji, the Bureau expressed appreciation to the project for her invaluable support.
The letter reads in part: "I am pleased to convey the decision of the Bureau to confer on your highly esteemed institution the "Institutional Pillar of Support Award."
"This award is in recognition of your invaluable support towards the establishment and growth of the Nigeria Data Protection Bureau."
Google Search Trends Show Interests of Nigerians in Artificial Intelligence Grow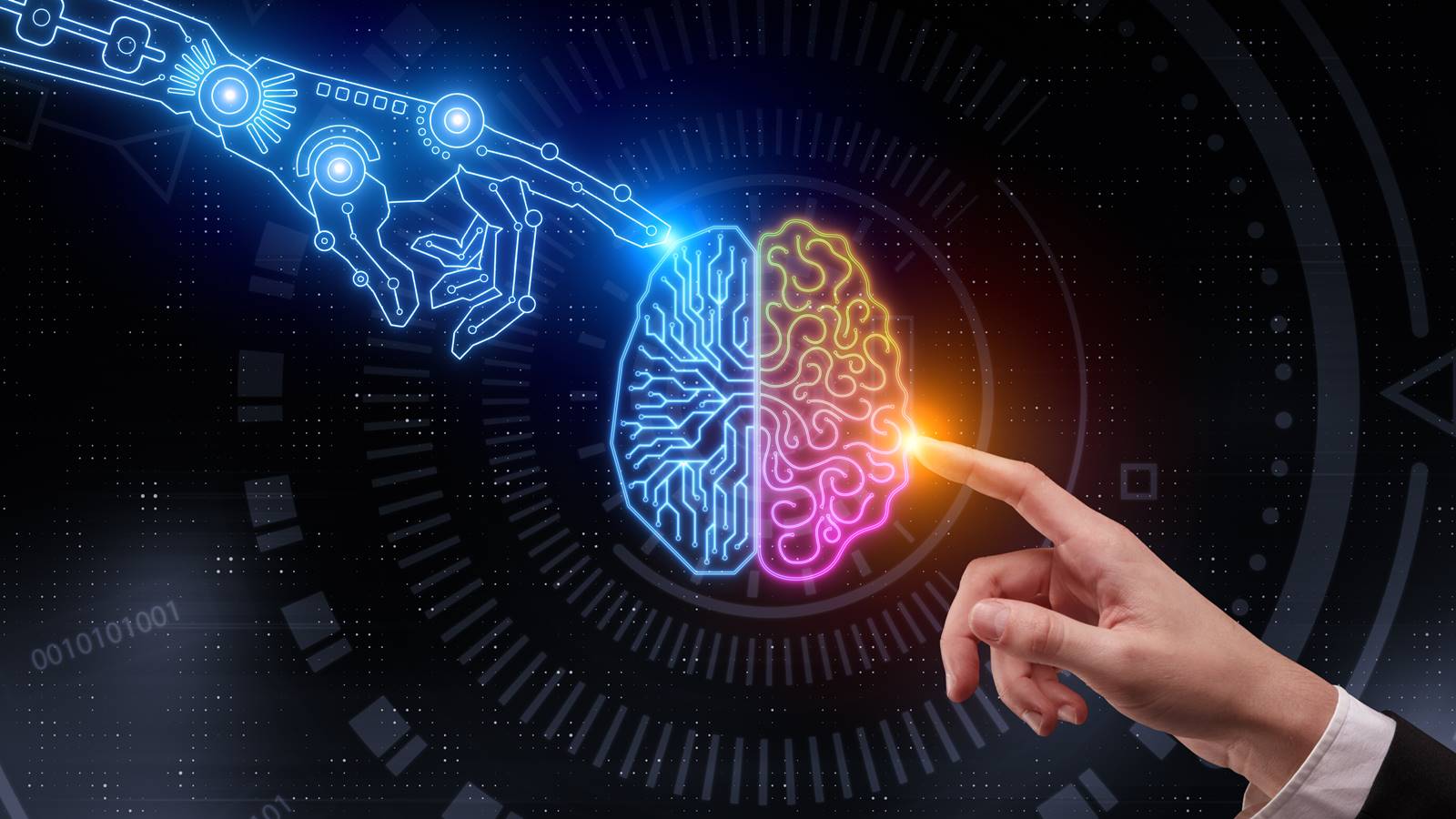 By Modupe Gbadeyanka
New search trends released by Google have revealed that Nigerians are more interested than ever in Artificial Intelligence (AI) as their interests grew by 100 per cent in 2022 from 2021.
According to Google search Trends, search interest in "artificial intelligence" reached a record high in 2022 in Nigeria and across the world, with top trending questions in Nigeria including "what is AI art", "what is deep learning in artificial intelligence", "how to become an AI engineer" and "when was artificial intelligence invented" – all of which have been searched 5,000 per cent more in 2022 than 2021.
Other searches included "what is artificial intelligence all about" (+370%), "is artificial intelligence a course" (+260%) and "what is artificial intelligence" (+130%).
Google, which views AI as a solution for addressing significant societal challenges like climate change, recently shared their approach to pursuing AI responsibly, which includes the need to prioritise building and testing for safety, and prioritising its purpose for the public good.
"It's great to see people in Nigeria showing more of an interest in the transformational technology that is AI. AI is already a key part of many of our lives – in fact, if you use Google tools regularly, you're probably using AI without even realising: it's what helps Maps give you the fastest or most fuel-efficient route or Search to find what you're looking for.
"We're continuing to pursue AI boldly and responsibly – creating tools that improve the lives of as many people as possible," the President of Google Europe, the Middle East and Africa, Matt Brittin, said.
The trends, released today, also show that people in Nigeria are increasingly interested in protecting their cybersecurity and online privacy.
In 2022, searches for "computer security" were the top form of security searched worldwide and in Nigeria, while "cybercrime" was searched at record levels globally. Nigerians frequently searched for cyber security – with "what is ethical hacking" increasing by over 5,000%, while searches for "what is cybersecurity" and "what is a virus in a computer" increased by 200% and 80%, respectively.
Google is using AI to address security challenges – including on Gmail, which automatically blocks more than 99.9% of malware, phishing and spam and protects more than 1.5 billion inboxes using AI.
With more people using the internet than ever before to manage every aspect of their daily lives, people in Nigeria are also interested in increasing their privacy online. Searches for "private browsing" surged in 2022, increasing by 70% – while Nigerians searched for "one-time passwords" more than any other country worldwide. Searches for "password manager"- a Google tool that makes it easy to use a strong, unique password for all of your online accounts – also reached a 10-year high in Nigeria.
People in Nigeria also turned to Google to help them better understand the economy, learn new skills and build their careers.
2022 was an uncertain year economically, reflected in the search trends.
Searches for inflation hit an all-time high worldwide and a 10-year high in Nigeria. Searches for "causes of cost-push inflation", "creeping inflation" and "what is a recession" increased by over 5,000%. People also took to Google to understand the causes of rising prices and how to reduce them – with searches for "how to save heat", "how to save water" and "how to save money" increasing by 370%, 80% and 22%, respectively.
People in Nigeria aren't just turning to Google to understand these issues – they're also looking for resources to navigate these challenges and build their careers. Searches for "how to learn coding" doubled, while searches for "how to learn video editing" (+450%), "how to learn web development" (+350%) and "how to learn photoshop" (+130%) also increased.
People also turned to Google to prepare for job interviews and find new opportunities: with search interest for the topic "job" increasing by 50%. Google itself continues to offer training and advice to those who need it most, having provided digital skills training to 22 million people across Europe, the Middle East and Africa since 2015 through their 'Grow with Google' programme.
People in Nigeria care about building a more sustainable future – and are using Google to understand how to do that.
The trends released today also show that people in Nigeria value environmentalism and sustainability. Across the world, searches for "climate change", "climate crisis" and "sustainability" reached record highs – while in Nigeria, searches for "eco anxiety", "greenwashing", and "veganism" are at an all-time high.
Nigerians are also increasingly searching for "green energy", "sustainable art" and "low emission vehicle" – all rising over 5,000% – as well as "renewable fuels" (+330%), "green growth" (+330%) and "solar fuel" (+240%).
Across the world, searches for environmental disasters were searched more than ever – including "drought", "flood" and "landslides", while in Nigeria "heat wave" has reached an all-time search high.
Google is no stranger to increased interest in sustainability – and, as well as working to achieve net zero emissions across all of its operations and value chain by 2030, is committed to enabling everyone to make more sustainable choices.
Over the last few years, Google has made changes to its core products, which reach billions of people each day, to help users make more sustainable choices.
Last year, Google released eco-friendly routing in Europe, which uses artificial intelligence to help show Google Maps users the most fuel and eco-efficient route, as well as the fastest.
The tool is already estimated to have saved more than half a million metric tons of carbon emissions – equivalent to taking 100,000 fuel-based cars off the road. Google also made changes to its Hotel, Flight and Shopping tools to help users see which options are most sustainable.
Starlink is Now Available in Nigeria—SpaceX Confirms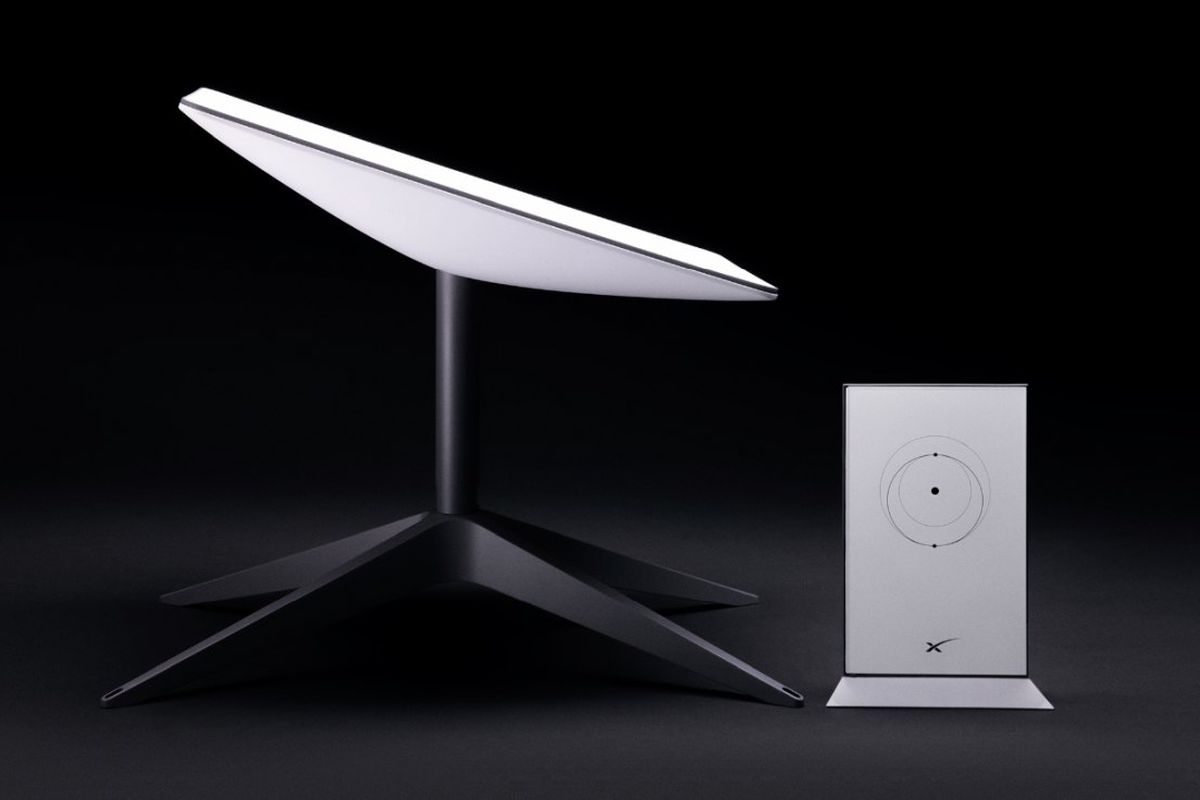 By Modupe Gbadeyanka
Nigerians and tech startup owners can now heave a sigh of relief as Starlink is now available in Nigeria, according to SpaceX.
The internet service provider is owned by a billionaire businessman and owner of Twitter, Mr Elon Musk.
The federal government held meetings with the management of the company to introduce its services in Nigeria. The network was earlier expected to commence its operations in the country last month.
However, after the wait, SpaceX has confirmed the availability of the Starlink network in the country and would be expected to take a huge chunk of the broadband market with competitors like MTN, Glo, Airtel, 9mobile, Smile, Spectranet, and Swift.
Nigeria is the first African country to receive Starlink service.
"Starlink is now available in Nigeria, the first African country to receive the service," a message posted on the Twitter handle of SpaceX on Monday night stated.
Starlink, according to its profile on Wikipedia, is a satellite internet constellation operated by SpaceX, providing satellite Internet access coverage to 47 countries. It also aims for global mobile phone service after 2023.
With Starlink, users can engage in activities that historically have not been possible with satellite internet, as its high-speed, low-latency service is made possible via the world's largest constellation of highly advanced satellites operating in a low orbit around the Earth.
Latest News on Business Post