Time to Invest in Mobile Game Developers?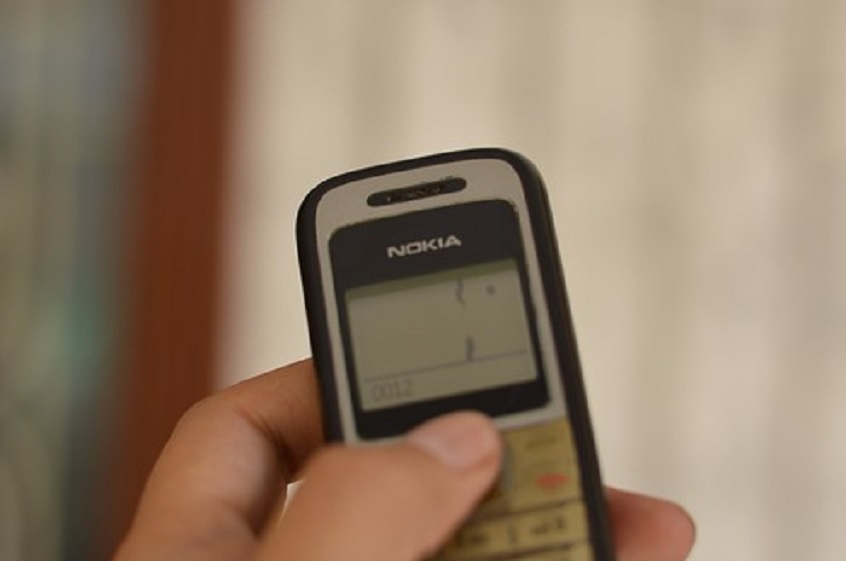 Nigeria, like the rest of the world, is showing dramatic growth in smartphone gaming. Playing games on an Apple or Android device is becoming the preferred modern-day entertainment option for all ages. The music and on-demand movie/television streaming services are popular alternatives, but the number of Nigerians shifting to play an assemblage of smartphone gaming releases is increasing rapidly.
The huge collection of games and game genres to choose from means there is a game for everyone. Titles such as Clash of Kings and Idle Heroes are popular in Nigeria and when compared to PC or console games, they are an immensely affordable option for gamers to purchase.
The aforementioned games are not basic either, smartphones are becoming more and more powerful and the games are developing with the hardware. Look how far we have come from the game Snake, which first emerged in 1997 on the Nokia 6110. With this ever-increasing prevalence of mobile gaming comes an opportunity for shrewd investment and these are some of the game development companies to watch in 2022.
SciPlay
Many people in Nigeria continue to enjoy playing the national lottery, but increasingly people are turning to their smartphones as a means of gambling. Online gambling is a mammoth industry with lots of operators. The market is so competitive that some of the best mobile casinos try to stand out by offering welcome bonuses and free spins, and there are sites like OnlineCasinosOnline.co.za that collate and review these offers for customers.
SciPlay is a developer and publisher of games for mobile and web platforms with a heavy focus on casino games. All of their games are offered and played on multiple platforms, including Apple, Google, Facebook, Amazon, and Microsoft. Their library includes many recognizable slot and table games and could represent a sound addition to your portfolio.
Roblox
Roblox's gaming platform enables its users to construct and share uncomplicated block-based games without any coding mastery. Its architects are able to monetize the games created with an in-game currency called Robux. It is incredibly popular all over the world, including in Nigeria where the vast majority of Roblox users are now accessing the service via mobile devices.
They made headlines recently forcing the Roblox CEO to apologize after a three-day blackout, but that shouldn't deter investment. Roblox Corporation is ascertaining that its block-based games aren't a passing fad and that its stock deserves to be higher. It's an option that could be volatile but is seemingly worthy of attention.
Scopely
This mobile-first video game developer and publisher indicated their successful business practices with its ability to acquire Marvel Strike Force. Scopely's business model is entrenched in building long-term experiences that will engage users for years to come rather than producing fleeting hits. They also boast games that enable high levels of monetization per user with The Walking Dead: Road to Survival and Star Trek Fleet Command. Their games aren't at the top of the charts in Nigeria, but their vision might provide a profitable future.
Activision Blizzard
Rather than focusing on the company, it might be prudent to simply invest in the developer that is making the best games. We know Call of Duty Mobile is popular in Nigeria because we have shown we have the best players at Call of Duty Mobile after Team Nigeria won the African All-Star Weekend. The stock value looks good at the time of writing and so the decision to simply invest in arguably the best and most consistent game developer could be prudent.
The recent disruptions to normal lives both here and around the world have shown us that video gaming is resilient and a consistently growing industry, therefore game development companies represent a profitable prospect for investment.
5G Subscriptions to Reach 4.4 billion in 2027—Ericsson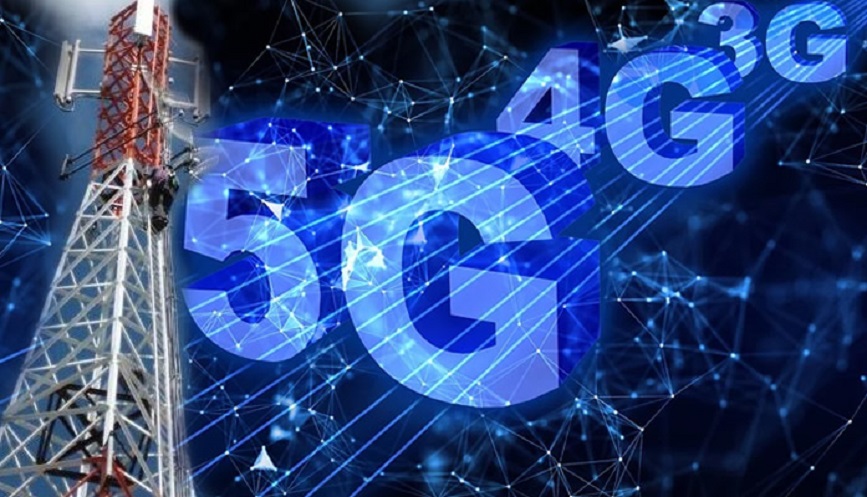 By Aduragbemi Omiyale
The latest edition of the Ericsson Mobility Report has predicted that 5G subscriptions will hit one billion this year and 4.4 billion in 2025, with North America expected to lead in the next five years with 9 of every 10 subscriptions in the region to be 5G by 2027.
The report, which is the 22nd of Ericsson's network traffic insights and forecasts, also revealed that global mobile network data traffic doubled in the past two years, driven by increased smartphone and mobile broadband usage, as well as the digitalization of society and industries.
The recent statistics and forecasts highlight the strong demand for data connectivity and digital services have and are expected to have, despite the global COVID-19 pandemic and geopolitical uncertainties. Several hundred million people are becoming new mobile broadband subscribers every year.
As for the 5G subscriptions, it was stated that by 2027, the fifth-generation network will account for 82 per cent of subscriptions in Western Europe; 80 per cent in the Gulf Cooperation Council region; and 74 per cent in North-East Asia.
In India, where 5G deployments have yet to begin, 5G is expected to account for nearly 40 per cent of all subscriptions by 2027. In global terms, 5G is forecast to account for almost half of all subscriptions by 2027, topping 4.4 billion subscriptions.
According to the survey, 5G is scaling faster than all previous mobile technology generations as about a quarter of the world's population currently has access to 5G coverage.
Some 70 million 5G subscriptions were added during the first quarter of 2022 alone and by 2027, about three-quarters of the world's population will be able to access 5G.
"The latest Ericsson Mobility Report confirms 5G as the fastest growing mobile technology generation ever, and Ericsson is playing a key role in making it happen.
"We work every day with our customers and ecosystem partners around the world to ensure that millions more people, enterprises, industries, and societies enjoy the benefits of 5G connectivity as soon as possible," the Executive Vice President and Head of Networks at Ericsson, Fredrik Jejdling, said.
As for the Executive Editor of Ericsson Mobility Report, Peter Jonsson, "The deployment of 5G standalone (SA) networks is increasing in many regions as communications service providers (CSPs) gear up for innovation to address the business opportunities beyond enhanced mobile broadband.
"A solid digital network infrastructure underpins enterprises' digital transformation plans, and their new capabilities can be turned into new customer services."
MainOne to Host 7th Nerds Unite June 23
By Adedapo Adesanya
An Equinix company, MainOne, a leading provider of wholesale connectivity and data centre services in West Africa, will host the 7th edition of its flagship event, Nerds Unite, on Thursday, June 23, 2022.
The highly engaging annual event themed The Power of Global Interconnection will feature a keynote address on Interconnection and the power of the global Equinix Platform to connect African Businesses and Global/Local Service providers to be delivered by Vice President, Growth and Emerging Markets, Equinix, Mrs Judith Gardiner.
The conference will also feature two-panel sessions on the topics Unlocking Growth through An Interconnected Global Digital Infrastructure and Maximizing Business Efficiency and Minimizing Talent Drain and Rising CAPEX through IT Outsourcing, as industry experts discuss the immense benefits accruable to subscribers through the power of global interconnection and IT Outsourcing.
Confirmed speakers at Nerds Unite 2022 include Mr Martin Atkinson, Senior Manager, Peering & Interconnection EMEA, Equinix; Edge Strategy Manager, SSA, Meta, Mr Ben Ryall; CEO, Tizeti, Kendall Ananyi; CTO, Lagos Free Zone, Mr Nikhil Khandelwal; Country Manager, HPE operated by Selectium, Ms Ifeyinwa Kojo; Head, Technology Infrastructure, Nigeria Inter-Bank Settlement System Plc (NIBSS), Mrs Eunice King.
Others are Group Head, Network Operations, Access Bank, Mr Adebowale Shonekan; CIO, EKO Electricity Distribution Company (EKEDC), Mr J.P. Attueyi; and Partner, Enterprise Technology & Performance Leader, Deloitte, Mr Oluwole Oyeniran.
Speaking on expectations for this edition, the Chief Executive Officer, MainOne, Mrs Funke Opeke, remarked; "It's the first time following MainOne's acquisition that we'd be hosting our annual flagship event, Nerds Unite.
"It is also at a time businesses are just recovering from the COVID-19 pandemic and are faced with new challenges coping with the accelerating rate of digitalization.
"We hope ICT stakeholders find this event very useful, especially with our parent company Equinix billed to share their knowledge of global data interconnection and outsourcing."
Participants will be drawn from a diverse global audience who can register for the event through the link www.nerdsunite.MainOne.net.
With over 4,000 participants since its inception, Nerds Unite has showcased leading technology solutions to MainOne Customers and has hosted major players in the global and local IT industry.
FG to Slash Price of Mobile Data Below N400/1GB in Three Years
By Adedapo Adesanya
The federal government has said that it was targeting to cut the price of mobile data to less than N400 per gigabyte by 2025.
The Minister of Communications and Digital Economy, Mr Isa Pantami, said this while delivering a keynote address at a conference and exhibition of the Association of Telecommunications Companies of Nigeria (ATCON) in Abuja on Monday.
The programme was tagged National Strategic Mobilisation for the Actualisation of National Broadband Target of 70 per cent Conference and Exhibition themed, Realising the New Set Target of 70 per cent of Broadband Penetration.
Mr Pantami, who was represented by the Director of IT Infrastructure Solution Department, National Information Technology Development Agency (NITDA), Mr Usman Gambo Abdullahi, said broadband was the backbone of a digital economy.
He said that the event was aimed at x-raying the current level of broadband penetration, and consider areas of improvement, not only to achieve the 70 per cent broadband penetration but to exceed it.
"We are all aware that broadband supports the development of the digital economy and a focus on growing the national digital economy will also improve and diversify the nation's traditional economy.
"The plan is carefully designed to deliver data download speeds across Nigeria. A minimum of 25Mbps in urban areas, and 10Mbps in rural areas.
"With effective coverage available to at least 90 per cent of the population by 2025 at a price not more than N390 per 1GB of data as well as the penetration rate of 70 per cent by 2025," he said.
He said it had been identified by industry experts that a 10 per cent increase in broadband penetration would increase the Gross Domestic Product (GDP) of an economy by between 1.6 per cent and 4.6 per cent.
He recalled that as of July 2021, the broadband penetration was 39.79 per cent.
He added that the current evaluation of the broadband plan achievements so far revealed that as of the first quarter of 2022, broadband penetration stood at 42.27 per cent.
He said some of the challenges of broadband included multiple taxation and regulation, non-conformity with agreed Right-of-Way (RoW) charges, and difficulty in obtaining approvals and permits.
He said that burdensome taxes and levies were also some of the huge burdens on the industry and had stifled needed investment in telecommunication infrastructure.
He said that this steady increase was a result of relentless efforts made to address those challenges, but said the government was confident that the figure would continue to increase and surpass the set mid-term target of 50 per cent penetration by 2023.
"Our confidence in this is based on the strength of positive indices in 3G and 4G population coverage, which are presently at 83.65 per cent and 62.55 per cent respectively," the minister said.
Mr Kashifu Inuwa, the Director-General of NITDA, in his paper, highlighted the agency's contribution toward the demand of 70 per cent broadband penetration, which was NIRA free domain registration.
Mr Inuwa said this initiative sought to ensure collaboration between NIRA (.ng registry), NITDA and CAC toward getting more Nigerian businesses online by assigning a free .ng domain to every new business registered with CAC for the first two years.
He added that Digital Indigenous Language Contents was aimed at the development of digital content in local languages for citizen empowerment to leverage opportunities created by broadband, Digital Literacy Training and Awareness.
He said the goal of these initiatives was to develop or adopt an explicit Digital Literacy standard with coherent training and requisite certification for the duration of the plan.
"Our goal is to achieve at least one million developers with skills in various aspects of app development in the next 18 months.
"Our long-term objective is to champion the recalibration of the curriculum of institutions of higher learning, which remain the largest pipeline in the production of digital talent.
"It will ensure the implementation of the Nigeria e-Government Interoperability framework (Ne-GIF).
"The framework specifies concepts, principles, policies, recommendations, standards, and best practices for MDAs to work together towards cross-portfolio and seamless services delivery," he said.
On his part, the President of ATCON, Mr Ikechukwu Nnamani, in his opening remarks, said that the event was an interactive session.
Mr Nnamani said this was something that would drive the country forward in a positive way and lead to development across all sectors of the economy.
"We are exploring and taking inventory of where we are in terms of the broadband target that has been set.
"We all know this is critical to the digital economy we are trying to build, which is why the broadband plan must be implemented and achieved," he said.
The conference had panel sessions; the first session was on the state of broadband implementation in Nigeria.
The second session was on the Impact of Broadband Infrastructure on Over The Top (OTT) service providers, Fintech/e-commerce, equipment vendors, VAS providers, satellite operators, internet service providers, Manufacturers' representatives, and Data Centre operators.
Latest News on Business Post