What Are the Uses for a Vulnerability Scanner?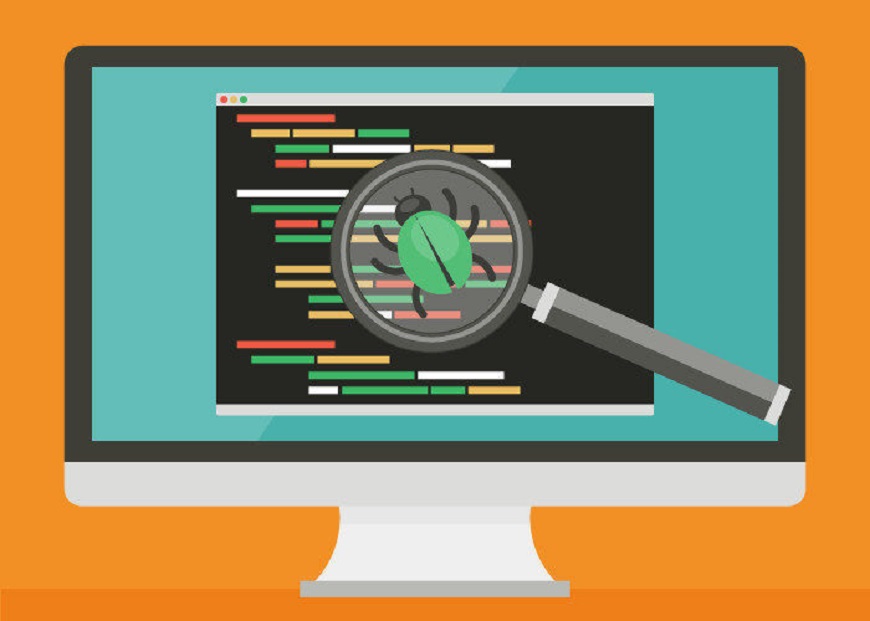 Cyberattacks have become so common that you can expect to see news about a breach every week. Just recently, Twitter experienced a breach that affected high-profile US Twitter accounts. This attack highlights the need for proactive security measures, such as vulnerability scans. 
Today's hyper-connected world calls for extreme vigilance and knowledge of the ever-present threat of cyberattacks. These cyberattacks typically exploit vulnerabilities to breach your networks. What better way to prevent these attacks than to conduct regular vulnerability scans?
What Is a Vulnerability Scanner?
Your network is constantly exposed to threats, and loopholes that could result in catastrophic incidents for your business were threat actors to identify them. Vulnerability scanners simply help identify these threats early enough before threat actors can find them. You can rely on them to scan your system or network for vulnerabilities while comparing the results to pre-established vulnerability databases. Some common vulnerability scanners include ImmuniWeb, Tripwire IP360, Paessler PRTG, and Acunetix.
How to Effectively Use Vulnerability Scanners
For you to effectively use vulnerability scanners, you need to scan your system and network often. The databases that contain recently discovered vulnerabilities tend to be updated often. Ideally, having a team in charge of these scans is ideal.
Once you are done with a scan, the team will assess the ad hoc reports. If they identify an issue with your system, they will suggest a remedy for mitigating the risks involved. Most databases tend to suggest solutions for the vulnerabilities they expose.
Types of Vulnerability Scans 
Cyberattackers target flaws or vulnerabilities in networks, systems, and web applications with the sole purpose of exploiting them. For example, when dealing with application vulnerability management, the developers will seek to identify vulnerabilities, such as SQL injection, cross-site scripting, security misconfiguration, failure to restrict URL access, and LDAP injection.
To identify such vulnerabilities, organizations employ different vulnerability scans based on their testing objectives. The most common vulnerability scans include:
External Vulnerability Scans 
External scans aim to identify threats that can arise from outside our network, especially on the externally facing services. They are targeted at external IP addresses and ports.
For instance, they can help you assess new services and servers launched since the last time you conducted a scan and any threats associated with them. Some common threats you can find include having servers configured with deprecated services and unsecured transfer protocols. Ideally, you should perform these scans once each month to avoid over/underdoing them. A good example of these scanners is ImmuniWeb.
Internal Vulnerability Scans 
Cybersecurity threats can originate from anywhere, even from within your network. Don't focus all of your resources on external threats and forget that disgruntled employees can target your network. You could also have missed a threat that seeped through your defences. This kind of threat could open up your network to attacks.
You need to perform an internal vulnerability scan to identify these threats. It also seeks to identify vulnerabilities such as encryption weaknesses, missing patches, and configuration weaknesses.
Keep in mind that internal scans are more complicated compared to external scans as they seek to assess your internal assets. These assets include everything in your network, such as vulnerable software. An internal scan will focus on your network's internal components, searching for possible vulnerabilities and any other points of exploitation. A good example of such scanners is the Paessler PRTG.
Environmental Vulnerability Scans 
These scans are specific to certain IT environments, including mobile device-based environments, cloud-based environments, IoT devices, etc. Most of these environments are semi-isolated from the entire organization's network, but they could wreak havoc to the rest of the network if a breach were to occur. Tripwire IP360 is a good example of such scanners.
For instance, IoT systems tend to be less secure than normal devices since most are designed with security as an afterthought. In turn, most manufacturers work overtime to identify security loopholes before sending out updates to patch these issues. A vulnerability scan will identify unpatched weaknesses in your IoT environment, which can be insightful in protecting your organization.
How Effective Is Vulnerability Scanning?
Vulnerability scanning is effective in identifying vulnerabilities in a network. In fact, 60 per cent of security breaches occur despite there being an existing patch for the ad hoc vulnerability. A scan generates a report of its findings, which you can use to patch the vulnerabilities. However, it's more effective when combined with other cybersecurity measures, such as penetration testing and vulnerability assessment.
Vulnerability Scan vs. Penetration Test vs. Vulnerability Assessment
These three terms are often used interchangeably, but they don't have similar meanings. For example, you might ask for a penetration test, but what you really need is a vulnerability assessment. To avoid this confusion, learn to differentiate the three.
What Is a Vulnerability Scan?
A vulnerability scan is run by automated software that tries to identify vulnerabilities in your network or system. It's a simple process, as explained earlier. It merely identifies the vulnerabilities based on a database of vulnerabilities.
While these scans are important, you shouldn't rely solely on them. This is because if you run a vulnerability scan and report indicates that your system has no vulnerabilities, it doesn't necessarily mean that your system is fine. Vulnerability scans play an important role in improving an organization's security, but they aren't enough. You need a comprehensive cybersecurity strategy that includes vulnerability assessment and penetration testing.
What Is a Vulnerability Assessment?
A vulnerability scan will identify the weaknesses and flaws in your network, but it doesn't explain the magnitude of these vulnerabilities. You'll know your network has vulnerabilities, but you have no idea the extent of the damage that these vulnerabilities can inflict on your business.
To understand the damage that these vulnerabilities can cause, you need to conduct a vulnerability assessment, as it takes into account all the assets in your IT infrastructure.
The first stage of the vulnerability assessment is to match all the assets in your environment with their vulnerabilities. This will include your networks, hardware, software, web applications, etc.
Once you've matched assets with their vulnerabilities, you will start evaluating the effects the vulnerabilities can have on your business. This will typically require you to assess the impact a weakness can have and the probability of it occurring.
A vulnerability assessment is considered essential as it gives you an idea of what your system can handle, the threats it's facing, and the magnitude of the threats.
What Is Penetration Testing?
The primary aim of vulnerability assessments and vulnerability scans is to identify vulnerabilities; in contrast, penetration testing seeks to exploit these vulnerabilities. Penetration tests are typically conducted by third parties several times a year as opposed to vulnerability scans, which are conducted more frequently.
Penetration testing begins by identifying weaknesses such as insecure business processes, vulnerable databases, etc. In the next phase, the penetration tester tries to exploit these vulnerabilities.
All three are important and should be part of your cybersecurity strategy. However, you should prioritize vulnerability assessments to keep up with ever-lurking cyberattackers. In contrast, penetration tests can be performed once or twice a year.
Wrapping It Up
Cyberattackers will always try to breach your security, and their primary target will be vulnerabilities that they can exploit. As long as you're in a connected world, there is always a risk that your network will be hacked. Hackers will breach even the best defences as long as there is a weak link.
However, you can prevent these attacks by constantly scanning your IT infrastructure for vulnerabilities. Don't stop there. Conduct a vulnerability assessment to help you identify these vulnerabilities, and rank them according to the degree of damage they can cause. Include penetration testing bi-annually or annually to test how your IT infrastructure would fare against an external attack.
Cyberattackers are constantly poking around your network looking for weaknesses, and if you don't implement measures to strengthen your cybersecurity, they will eventually find these flaws and exploit them. You don't need complex security measures; a simple vulnerability scan will act as a good starting point.
Osun to Access $618m Creative, Digital Fund
By Adedapo Adesanya
The Osun state government has moved to launch a support desk for tech innovators and entrepreneurs in the state to access the recently launched $618 million fund by the federal government and the African Development Bank (AfDB).
Governor Ademola Adeleke, who directed the establishment of the fund, expressed the readiness of his government to tap into the opportunities in furtherance of the digital economy agenda of his administration.
The governor, whose position was recently affirmed by the Appeal Court, said his administration has created enabling environment for the Osun state tech ecosystem, citing the recent domestication of Nigeria's Startup Act, the flag off of the state's broadband fibre optic project, and the establishment of a Digital Advisory Board.
He said, "I am delighted to appreciate the African Development Bank, which has set up a $618 million fund to support the technology and creative sector in Nigeria. This is a great initiative spearheaded by Dr Akinwunmi Adesina, the Nigerian President of the African Development Bank, in partnership with our Federal Government, I would like to commend him for his visionary leadership and dedication to the development of our country."
He added, "I am confident that this fund will go a long way in supporting innovation, job creation, and economic growth in our country.
"As the Governor of Osun State, I am pleased to announce that the Ministry of Innovation, Science, and Technology has been instructed to set up a desk to assist all technology and creative sector entrepreneurs in Osun State in applying and accessing this fund. The desk will provide comprehensive guidance and support to all interested applicants, ensuring that the application process is seamless and efficient.
"We are also exploring partnerships with the African Development Bank to support programs in the technology and creative sector in our state. We will be reaching out to the bank soon to discuss how we can collaborate and leverage this fund and other opportunities to create a vibrant and innovative ecosystem in Osun State.
"I commend the African Development Bank for domiciling the fund in the Bank of Industry to prevent it from being politicized. This is a great step towards ensuring that the fund is used for its intended purpose and will benefit the technology and creative sector in Nigeria.
"I encourage all technology and creative sector entrepreneurs in Osun State to engage directly with the Ministry and register as a stakeholder operating within the state. This is a significant opportunity for our entrepreneurs to grow their businesses while also contributing to the growth and development of our state", he stated.
He called on residents to harness the potential of the technology and creative sector and create a vibrant and innovative ecosystem in Osun.
NIMASA, NCC Collaborate to Create Submarine Cable Regulation in Nigeria
By Adedapo Adesanya
The Nigerian Maritime Administration and Safety Agency (NIMASA) and the Nigerian Communications Commission (NCC) are collaborating to develop a regulatory framework to provide operational guidelines for Submarine Cables and Pipeline Operators in Nigeria.
Submarine and cable operators in Nigeria have been notified of the soon-to-be-implemented regulatory guideline for submarine cables and pipelines in Nigeria, in line with the provisions of the United Nations Convention on the Law of the Sea (UNCLOS).
Speaking at a pre-audit meeting of both organs of government in Lagos on submarine cable regulation, the Director General of NIMASA, Mr Bashir Jamoh, noted that the agency was committed to the Ease of Doing Business while implementing International Conventions which Nigeria has ratified and domesticated.
He noted that with Nigeria now a destination for global communication players, the time has come to prevent unregulated underwater cable laying, which might become hazardous to shipping.
According to him, "It is worthy to note that marine cable laying has been ongoing for over two decades in Nigerian waters. Our focus is to ensure the safety of navigation of shipping in Nigerian waters with all these underwater cables being laid."
"NIMASA is developing the guidelines to regulate submarine cable operators in line with the provisions of UNCLOS; which we have ratified, and NIMASA will be the agency responsible for its implementation.
"We do not just implement laws; we consult. Where the responsibility of an Agency stops, that is where the responsibilities of another agency start. Collaboration is a key component of ease of doing business in the best interest of the country, and we will work closely with the NCC to achieve this," he said.
On his part, the Executive Vice Chairman of the NCC, Mr Umar Garba Danbatta, who was represented by the Director, Compliance Monitoring and Enforcement, Mr Efosa Idehen, noted that the stakeholders' dialogue strategy adopted by NIMASA in developing the guidelines would ensure a win-win situation urging NIMASA management to include the Ministry of Justice, a request NIMASA DG immediately granted.
Also speaking at the meeting was the Director General of the Bureau of Public Service Reforms, Mr Dasuki Arabi, who commended NIMASA and NCC for adopting effective Inter-Agency collaboration to avert a potential challenge for the country in the future.
NIMASA and the NCC also agreed to identify and resolve areas of likely regulatory overlaps, ensuring a regulatory framework based on consultation to engender the attainment of Nigeria's digital economy transformation.
How Data Protection Policy In Nigeria Is Evolving To Secure Customers
By Otori Emmanuel
Technology advancement has increased the value of data, and many businesses are willing to invest in it. These data are obtained from customers directly or indirectly. When data is directly gathered, customers are often asked for their consent, and they typically provide it. In contrast, information that is gained inadvertently may be gathered through tracking or linkages to sources that already have the consumers' data. Businesses use this strategy to improve their products and for research purposes.
To prevent unauthorized access, disclosure, or misuse of user's personal information, data privacy and data protection policies are in effect. The right of people to decide how their personal information is gathered, utilized, and shared is referred to as data privacy. It involves making sure that people are informed about the information being collected on them, how it is being used, and with whom it is shared. Data protection policies, on the other hand, are protocols set up to safeguard private data against exploitation or unauthorized access. They require putting technical and organizational mechanisms in place to safeguard the privacy, usability, and authenticity of user data and also to prevent its loss, destruction, or alteration.
Data protection policies usually include instructions for the collection, processing, storage, and disposal of data. They also include safeguards for personal data security, such as encryption, access restrictions, and regular backups. Data privacy and protection regulations are crucial in the contemporary digital age, as personal data is captured, processed, and exchanged more frequently than at any time before.
User Data Protection in Nigeria
The Nigerian Data Protection Regulation (NDPR) was decreed in 2019 with the aim to ensure that individuals have control over their personal data and that it is processed fairly and legally. The NDPR mandates that businesses processing personal data get the individual's consent before processing their information. Additionally, they must take the necessary security precautions to safeguard personal data against theft, loss, and unauthorized access.
Nigeria has established the National Information Technology Development Agency (NITDA) in addition to the NDPR to handle issues with data privacy and cybersecurity. The NITDA is in charge of enforcing the NDPR and ensuring that businesses abide by the data protection laws. Moreover, the NITDA has created frameworks and recommendations to offer firms advice on how to put in place reliable cybersecurity and data protection buffers. These rules address subjects like privacy notices, effect analyses of data protection, and breach reporting.
In accordance with the NDPR, businesses must acquire consent from people before collecting their personal data and have strong security measures in place to safeguard it. Businesses must appoint a Data Protection Officer (DPO) as part of the NDPR, who is responsible for ensuring that the law is upheld. Other laws in Nigeria, in addition to the NDPR, that deal with data protection are the Freedom of Information Act of 2011 and the Cybercrimes (Prohibition, Prevention, etc.) Act of 2015. These laws strengthen the protection of personal information while also outlining the consequences of data protection laws infractions.
With a focus on safeguarding customer personal information and ensuring that businesses are held accountable for any violations by these laws, Nigeria's data protection regulations are continuously improving.
Latest News on Business Post