Why African Tech Startups Fail and How to Mitigate Risk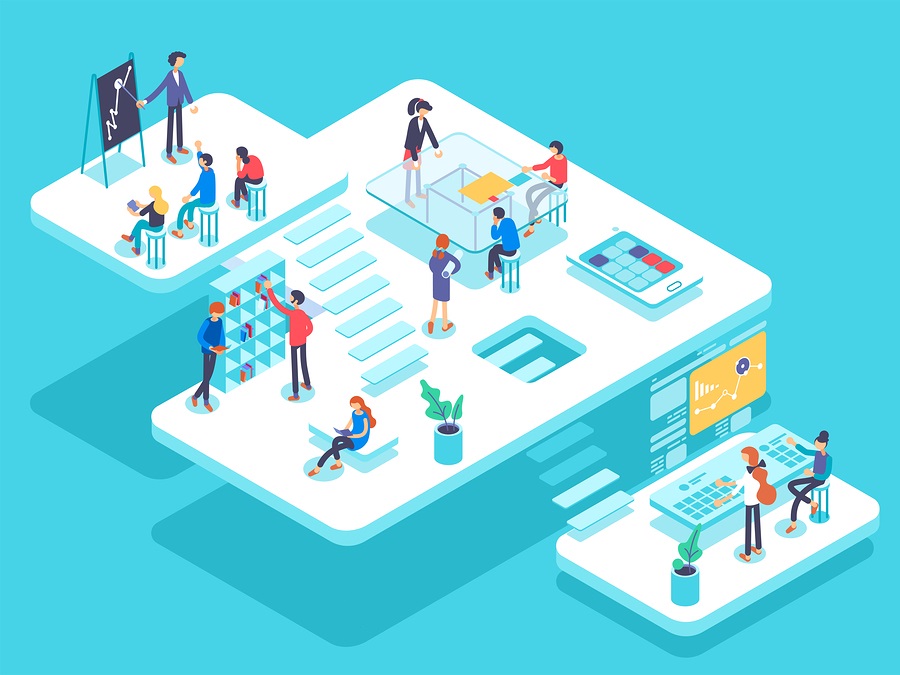 By Otori Emmanuel
Technological start-ups in Africa are innovative about providing solutions to challenges that exist in Africa. However, with these solutions come several bottlenecks which eventually create a barrier to the survival and sustainability of the business.
There are several factors that contribute to the failure of start-ups in Africa and the ability to learn from these failures would support a new way of thinking to help mitigate these risks.
In this publication, I would be sharing risk factors from working with not less than 100 companies in the technological, FMCG, retail, agro, fashion, events, confectionary and manufacturing in providing consultancy services and some of the patterns I found led to the business failure.
Huge Injection of Capital Without Traction
Generating and implementing an idea has to go through several stages of design thinking to ascertain the viability of such a product before it is released into the marketplace based on the feedback from prospective end users.
Due to the fact that some early-stage entrepreneurs have already built a name in the ecosystem can easily make them access funding even when an idea is still just an idea that has not been properly researched but because entrepreneurs sometimes are also very emotionally attached to an idea sometimes, they can make several assumptions without considering the facts and then begin to seek capital inflow to kick-start this idea.
Traction is important because it signifies growth and growth could be seen in the form of demand which eventually leads to cash flow. Investing in an idea is too risky and even riskier for an early-stage entrepreneur with limited experience and exposure.
In order to ensure an idea would scale, it is important to employ design thinking to limit assumptions.
Not Working With the Right Team
Not Working with the right team has huge consequences in itself. A start-up should have one core, and it is in the ability to execute with the team. Because most start-ups bootstrap at their early stage, they tend to work with whoever is available and not necessarily the skilled and competent professionals who would hit the ground running and deliver the required expectations.
I remember working in a pharmaceutical start-up where mislabeling of medications occurred because the professional involved was not aware of the procedures as a pharmacist would. This could have been a huge mistake if it was unnoticed until it reached the retailer who did checks and found out.
The right time would limit the time a task is expected to be done. Start-ups should never play down on experience, proficiency and competence. In fact, it is necessary to develop specific in-house procedures for hiring that suits the company's culture.
Lack of Product-Market Fit
A product could be a fantastic one, but if the market is not ready, then its sustainability is questionable. A very innovative start-up that came with the idea of solving the challenges of travel is GoMyWay, this Start-up was launched in Nigeria but did not thrive.
Was the product fit for the market in terms of providing the needed solution to the already existing challenges, I would say yes, however, factors such as kidnapping, assault, killings have created trust in the mind of travellers and so this travelling application that was supposed to connect a traveller with a car with another traveller going in the same direction could not survive because the safety of travellers was in question.
Government Regulations
Several administrations of government have worked tirelessly to make the business environment conducive, however, there are still gaps to ensure that the start-ups do not get gagged as their benefits are very key to economic development.
The recent move to create a start-up bill to ensure that the interest of start-ups can be protected is one to secure sustainability and increase interactions with regulators in such a way that regulations understand the peculiarities of these businesses and work around policies that would not see capital investments go down the ground with just a regulation.
I believe the start-up bill would create stakeholders in the overall value-chain and then ease how business is done.
There are other factors that contribute to business failure and the listed are some common ones that affect businesses based in Africa.
I however believe that as there is an ongoing conversation to create a roundtable for stakeholder's interaction, there would soon exist synergy in the ecosystem.
Cyber Attacks: Africa Must Encourage Digital Skills Development—Experts
By Aduragbemi Omiyale
Urgent steps must be taken by African leaders to encourage general digital skills to tackle cyber-attacks and crimes on the continent, some experts in the industry have advised.
Speaking at the April edition of the Information Security Society of Africa – Nigeria (ISSAN) event, the stakeholders warned that if efforts are not taken, the governments, citizens and businesses may suffer "catastrophic consequences."
It was stressed that at the moment, Africa is struggling to match its counterparts in the other parts of the globe due to a shortage of general digital skills caused by brain drain.
At the workshop themed Addressing the Cybersecurity Skills Quagmire, the founder/CEO of Digital Jewels, Mrs Doyin Odunfa, in her presentation, lamented that the shortage of general digital skills at all levels is expected to become more critical as economies grow, noting that the supply of digitally skilled labour must also increase to meet anticipated labour market needs.
She observed that highly skilled African professionals have been emigrating from African countries to pursue lucrative cultural and socio-economic opportunities on other continents leading to a brain drain and skills gap on the continent.
Whilst proffering solutions, she recommended intentional development of digital skills at all levels, smart technology support, collaboration with the Diaspora and strategic supply to Africa and Western economies.
"These young Africans are looking for higher-paying jobs outside Africa to escape socio-economic limitations such as poverty, limited infrastructure, and rudimentary jobs.
"They look for enabling environments in developed countries that provide rewarding businesses and obtain lucrative jobs, matching skilled individuals' aspirations and expected socio-economic recompense.
"Many highly talented African students that obtain opportunities and scholarships of training abroad do not return home after completing studies," Mrs Odunfa stated.
In his welcome address, the president of ISSAN, Mr David Isiavwe, said the brain drain in Africa as well as the digital skills shortage currently being experienced around the world calls for concern.
According to him, "The cyber threat landscape is still evolving. The cybersecurity space keeps getting very busy by the day. We have seen how daring cybercriminals can be, targeting both national assets and highly reputable firms. Even individuals are not left out.
"Consequently, it becomes imperative that organizations never relent in upholding and reinforcing information security best practices."
The Chief Information Security Officer (CISO) of Stanbic IBTC, Abumere Igboa; CISO of Heritage Bank, Eduje Ighoakpo; CISO of First Bank, Harrison Nnaji; CISO of Standard Chartered Bank, Oghenefovie Oyawari and the Chief Technical Officer (CTO) of Digital Jewels, Tokunbo Taiwo, were the other speakers at the gathering.
ISSAN is a not-for-profit organization dedicated to the protection of Nigeria's cyberspace. It is significantly involved in ensuring the security of banking systems and applications, ATMs, e-government systems, and the entire cyberspace in Nigeria.
The group also seeks to achieve its objectives through awareness heightening measures including the promotion of appropriate legislation and best practices.
Membership cuts across both public and private sectors of the economy including Banks, Telecommunications Operators, Government parastatals, switching companies, IT and IT security consultancies, Legal Practitioners with a keen interest in cyber-related matters, and regulators.
Interswitch Receives Fresh Funds from LeapFrog, Tana
By Adedapo Adesanya
LeapFrog Investments (LeapFrog) and Tana Africa Capital (Tana) have invested in Interswitch, one of Africa's technology-driven companies focused on the digitisation of payments.
In a joint statement from both companies, the exact amount was not disclosed, but it was stated that the investment will assist in supporting the company's drive to advance the payment ecosystem across the continent.
A portion of the investment has been acquired from existing shareholders, with Ignite Holdco Limited, made up of Helios Investment Partners and TA Associates, remaining the largest shareholder in the business following the transaction.
Interswitch Group CEO, Mr Mitchell Elegbe, in a statement, said the company was "excited to welcome LeapFrog and Tana on board, as we continue our work to advance the future of the African payments landscape."
This will further advance its offerings after it launched some new products in March.
The services unveiled include an enhanced Biometrics feature for Point of Sale (PoS) terminals & Automated Teller Machines (ATMs); Tokenization, and Card Fusion, with the services addressing digital payment fraud, problems with card issuance and portfolio management.
Interswitch, in collaboration with SterlingPRO, designed the Biometrics on Point of Sale (PoS) and Automated Teller Machines (ATMs) to protect customers against digital payment fraud and to avail them faster and more convenient ways to validate payments. The solution utilizes physiological features unique to everyone such as fingerprints, voice, and facial features to verify payment transactions.
Tokenization on the other hand replaces sensitive data such as the 16-digit account information with a unique digital identifier known as a token. Tokenization will enable merchants to fast-track and collect payment seamlessly, enabling customers to check out faster in-store, in-app and online.
In addition, Card Fusion is a web-based instant card issuance platform that enables banks to conclude new card production requests and issue cards within a very short time, thus enhancing their customers' experience while customers get to personalize their cards instantly.
Interswitch is one of Africa's largest electronic payments and infrastructure companies and services providing online banking system offerings in areas like point-of-sale terminals, online consumer payment platforms, Quickteller, and Verve, the biggest domestic debit card scheme in Africa, issuing over 35 million active cards since launch.
Ramadan: Twitter Conversation Increases 31% in 2022
By Adedapo Adesanya
In 2022, Twitter was the place to be for the most interesting, important and impactful Ramadan conversations, with over 47 million related Tweets recorded globally during the holy month. This represented a 31 per cent year on year increase from last year, reflecting Twitter's role as the place to discover what is happening in real-time.
From well-wishes to fashions and bants, it was all shades of amazing as Nigerians joined Islamic faithful across the globe to commemorate the holy month, from start to finish.
Trending conversations on the platform centred around faith, style, food, entertainment and so much more, as people on Twitter shared how they were marking the end of Ramadan.
Twitter provided a platform to showcase the shared experience of attending morning prayers, making charitable donations, sharing feasts and showing up in the glamorous fits and looks. Below are some highlights from this year's Ramadan celebrations.
Some of the top Ramadan hashtags and keywords on TwitterNG that trended during the Ramadan celebration were – #Arewatwitter; #EidUlFitr; #BarkaDaSallah; #EidMubarak2022; #Ramadan; Abaya; Ilorin.
Fashion and Styles during the celebration were not exempted as the end of Ramadan is celebrated with the most elegant fashion styles on display. Using #ArewaTwitter, Muslims across Nigeria share photos from Eid celebrations; with people in the North, where Islam is most widely practised, being especially praised for their iconic looks. As expected, people on #TwitterNG brought out their best Abaya game!
Embed Tweets:
https://twitter.com/mshs675/status/1521152018148171778?s=20&t=TVoP4NWxbCtS9swCDKDLKA
https://twitter.com/taxfeeq/status/1521092719103426560?s=20&t=TVoP4NWxbCtS9swCDKDLKA
Heartfelt Felicitations on #TwitterNG were a presence with Barka Da Sallah was widely used on #TwitterNG as a way of sending well-wishes during the celebrations. And using #EidUlFitr, #EidMubarak2022 #Ramadan, the Muslim community also dropped engaging Tweets to commemorate the end of Ramadan.
Embed Tweet:
https://twitter.com/babban_officer/status/1521238206485835784?s=20&t=QOTJe1vcloorWJ-GnFOUGA
The banters were also part of the affair. While awaiting the moon sighting update from Saudi Arabia, people on Twitter couldn't hide their anticipation to end the fast. These hilarious Tweets had Twitter buzzing and cracking up before Eid al-Fitr
Embed Tweet:
https://twitter.com/Kemmy_Hammed/status/1520493502320328704?s=20&t=1qljCQjNFGCG0TLYUIj77Q
Another moment that got people talking was a tweeted photo showing a dense crowd of people in a popular mall in Ilorin.
Embed Tweet:
https://twitter.com/Postsubman/status/1521163328168550401?s=20&t=zkzL0CF0lPLzczBSeqXFPA
Top government officials and influencers also engaged in conversations during Ramadan with President Muhammadu Buhari ( @MBuhari) tweeting for the first time in a while, wishing the TwitterNG community Ramadan Mubarak.
Mr Yemi Osinbajo, The Vice President of Nigeria also wished people on Twitter a Happy Eid al-Fitr.
Embed Tweet:
https://twitter.com/MBuhari/status/1521077805685121025
Ramadan Tweets from across the globe were also added to global conversations highlights related to the holy month:
The symbol used to send salutations upon the Prophet Muhammad (PBUH) ﷺ was Tweeted almost 4 million times, while top Ramadan-related emojis included:
🌙 (A crescent moon); 🙏🏽 (Folded hands );🕌 (mosque); 🙏🏽  (Palms held up together)
Top Ramadan hashtags Tweeted at a global level included:
رمضان# (Ramadan);
#Ramadan;
افطار# (Iftar);
#العشر_الاواخر (Last 10 days of Ramadan)
Twitter, in celebration of Eid Al Fitr, released a hashtag-triggered emoji of the crescent moon when these hashtags below were used during the week of Eid.
عيد_الفطر#;
عيد_مبارك#
كل_عام_وأنتم_بخير#
عيد#
#EidalFitr
#HappyEid
#EidMubarak
#Eid
Latest News on Business Post