4 Reasons Why Luxury Travel is Heating up in 2023
Trends indicate that luxury travel and tourism around the world will see considerable growth from 2023 onwards. This is both local but predominantly international travellers with a sense of adventure who look to explore new sights with the addition of added pampering, care and all the finishings. Research shows that, globally, travellers are keen to spend more on trips than ever before due to a long period in which no travel was possible.
Interestingly, it's not only well-heeled executives and the like looking for luxury travel. Trends indicate that middle-class travellers are increasingly interested in spending more money on travel as they carve out itineraries that lean towards 'premium leisure'.
To unpack this phenomenon more, Shaun Wheeler of the newly opened Radisson Blu Mosi-Oa-Tunya, Livingstone Resort, Zambia, gives insight into why this type of travel is back in demand.
Long, luxurious stays 
Entrepreneurs, executives and leaders at the top of their industries are increasingly opting for longer self-care holidays that include not only holistic attention to body, mind and spirit but also experiences that allow guests to dive deeper into a destination.
"Guests no longer want a quick in-and-out holiday," notes Wheeler. "They want to stay for longer so they can truly enjoy their downtime in a destination. And a hotel such as ours is perfectly positioned to meet these needs. Not only do guests of Radisson Blu Mosi-Oa-Tunya, Livingstone Resort get to enjoy the resort itself, but we are located close to some of the top attractions in Zambia, such as Victoria Falls and the historic city of Livingstone, making it easy for guests to see the best that the country has to offer during their stay."
Complete disconnection 
Life is busy enough, and those opting for a luxury holiday want to feel as though they are far away from the hustle and bustle of everyday life.
Wheeler explains: "Luxury holidays are increasingly popular. This type of break allows guests to disconnect from everyday life. At a luxury resort or hotel, guests are able to choose from a range of activities that will almost force them to disconnect from the pressures of the day-to-day.  For example, we give guests a chance to immerse themselves in unique on and off-the-river adventure activities, from Victoria Falls bridge activities, water rafting, canoeing and game drives to helicopter rides, river cruises and more."
Five-star experiences away from the crowds
As a result of the pandemic, travellers are considering options they haven't looked at before – and tending towards remote destinations away from the madding crowds and destinations that they have all seen before.
"Unless you're visiting specifically to see Victoria Falls, Zambia is still a rather niche destination for many global travellers," says Wheeler. "This is all good news for exclusive resorts such as ours. Unless you live in Southern Africa, Zambia can feel a bit exotic for your everyday Western traveller who might have a different idea of the country in mind before they get here. Once here, however, and once they experience our resort, they see that this is luxury travel at its finest. You are able to enjoy a holiday here and feel as though you are in an undiscovered location."
It's about doing something different
In a world where everyone has London and New York City on their 'must-see ' lists, there's something to be said for those who venture to uncommon destinations. And luxury travellers know this. Being able to say that you've been to a top destination that is almost a best-kept secret makes travellers feel as though they are part of an exclusive club.
Wheeler concludes: "While luxury travel is about enjoying the finer things in life, it's also great to be able to say we've been somewhere our friends and family have not. And what better location than a top luxury resort in Zambia? Not only do visitors get that five-star treatment, but they get to snap the Instagram photos their friends don't have, and they get the bragging rights, too!"
Wakanow, ValueJet to Boost Local Flight Inventory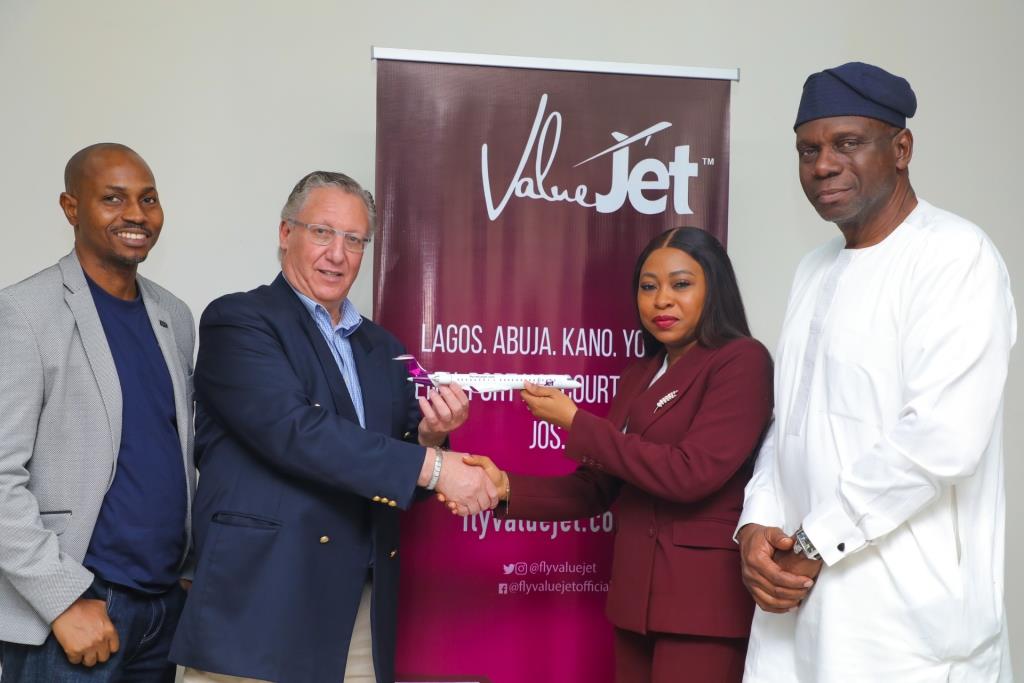 By Modupe Gbadeyanka
A partnership aimed to boost local flight inventory has been entered into between Wakanow and ValueJet.
According to a statement from the foremost travel tech company, the deal allows Wakanow to host ValueJet's inventory on its website and increase local flight inventory available to local travellers.
ValueJet is the latest airline to partner with Wakanow, joining its network and enabling Wakanow-connected customers to find and use bespoke solutions to support their specific travel needs and requirements.
The deal aligns with Wakanow's aim of delivering access to all local flight inventory in real time and an all-year-round flight schedule. It also showcases its continuous commitment to the development of the domestic travel industry in Nigeria.
"As the foremost travel tech company in Nigeria and West Africa, this partnership for us is a reinforcement of our commitment to give our customers the best and to remain the number one distribution partner to our Nigerian Airlines.
"We are constantly innovating around our customers' travel needs and partner with relevant stakeholders to ensure that our customers enjoy a robust and seamless service offering.
"Partnering with ValueJet, who share in our vision of delivering a unique travel experience at a great value to our joint customers, was certain," the chief executive of Wakanow Nigeria, Mrs Adenike Macaulay, said.
While corroborating the CEO, the Group Chief Technology Officer of Wakanow Group, Mr Oyedeji Ojo, said, "Wakanow, as a leader in the Nigerian travel industry, has continued to bring value to air travellers through collaborations.
"We're delighted to welcome ValueJet as a Partner, and together, we will serve our customers with great flight inventories and concentrate on creating enhanced traveller experiences across all customer touchpoints."
On his part, the Chief Commercial Officer of Value Jet, Mr Trevor Henry, said, "We are happy to announce our strategic partnership with Wakanow, making history as the first travel company to provide ValueJet's Live Inventory bookable in real-time, thus enabling the delivery of a seamless booking experience for Wakanow and ValueJet's customers."
Wakanow, Africa's foremost travel tech agency, offers the best travel deals and experiences within the global travel industry to corporate and individual air travellers.
Normalcy Restored at Lagos Airport as Aviation Workers Suspend Strike
By Aduragbemi Omiyale
Normalcy was restored at the Murtala Mohammed International Airport (MMIA) Lagos on Monday afternoon after workers of the Nigerian Aviation Handling Company (NAHCO) Plc disrupted flight operations this morning.
The aviation workers had embarked on an indefinite strike action to ask for a better welfare package from the management of the company.
Their action left many air passengers stranded on Monday morning, with operators suspending their flights in the process.
But the industrial action was later called off by the leaders of the Air Transport Services Senior Staff Association of Nigeria (ATSSSAN) and the National Union of Air Transport Employees, which promised to enter into talks with NAHCO, with a view to resolving the matter.
The aggrieved employees of NAHCO asked the management to increase their salaries after hike air fares by 100 per cent. They claimed that the company was being insensitive to their welfare.
NAHCO Workers' Strike Paralyses Flight Operations At Lagos Airport
By Aduragbemi Omiyale
Activities at the Murtala Mohammed International Airport (MMIA), Ikeja, Lagos, were paralysed on Monday after some employees of the Nigerian Aviation Handling Company (NAHCO) Plc embarked on an industrial action.
The NAHCO workers protested the failure of the management of the company to heed their demands, including an increase in salaries and better welfare packages.
Air passengers who were at the Lagos airport were left frustrated today due to the demonstration by the aviation workers, with a few international flights disrupted.
It was gathered that most airline operators were caught unawares as they did not have prior notice that the NAHCO staff members were planning to down tools on the first working day of the week.
This led to the abrupt suspension of flight operations by most operators this morning while efforts were being made to resolve this issue in order to reduce the losses that could arise from the action of the workers.
Latest News on Business Post