7 Must-Visit Places in Nigeria
Nigeria is a country with the largest population on the African continent. While this nation is crowded, it has limitless attractions to offer to tourists.
Tropical rainforests, exotic beaches, scenic waterfalls, natural springs, structures of historical significance, and national parks. Indeed, there are many untapped travel destinations that you can find in Nigeria.
So, for the avid traveller, you shouldn't forget to visit Nigeria while you're in Africa. Here are the best places that you can see and experience in the country.
Ikogosi Cold and Warm Spring
In Ikogosi, a town in the state of Ekiti, there's a natural tourist attraction where you can find warm and cold springs. This place is one of the best spots for experiencing the beauty of Nature. To add to this natural wonder, the scenic topography and verdant trees around the area also satisfy your senses.
There's a resort that has been built around the warm and cold springs that cater to tourists who want to relax, eat, and stay the night.
Tarkwa Bay Beach
Tarkwa Bay Beach is located near Lagos Harbor. The hospitable locals there warmly welcome tourists who want to enjoy various kinds of water sports and activities. Although it's a public beach, the place has a relatively smaller number of crowds compared to other public beaches in Lagos.
You can take your friends, family, and lover to Tarkwa Beach. Visit it during weekdays so that you won't encounter a huge crowd.
Osun Sacred Grove
A UNESCO World Heritage site, Osun Sacred Grove is a must-see tourist attraction in Nigeria. Locals and foreigners venerate this sacred forest due to its mysterious and wonderful atmosphere.
According to the Yoruba people, this sacred forest is where their goddess of fertility, Osun, is taking abode. While walking along the trails in Osun Sacred Grove, you will see statues and shrines built for the deities of the Yoruba people. There's also a festival celebrated every year to pay homage to Osun.
Obudu Cattle Ranch
Situated on the picturesque Obudu Plateau, the Obudu Cattle Ranch is a place you should include in your itinerary when you visit Nigeria. The ranch has semi-temperate weather, a calming atmosphere, and an attractive landscape.
For accommodations, you can rent a room or hut on the ranch. While it's open for tourists throughout the year, it's better to visit the place between October and February. Don't forget to send Flow top-up to your friends and family so that you can stay connected with them.
Yankari Games Reserve
Located in Bauchi State, the Yankari Games Reserve is a place where you can find different species of animals and plants. There are also caves in the area if you want some good old spelunking activity.
You can also find wells with interconnecting shafts used by slaves during the transatlantic slave trade era. The Yankari Games Reserve also features crystal clear warm springs where you can relax and enjoy in peace.
Kano City Walls
While it's undeniable that the city of Kano is already taken over by modernity, you can still find remnants of its being the centre for commerce during the trans-Saharan trade era. One proof of this is the brown-mud walls protecting the city from invasion during that time.
Besides the city walls, there are mud houses that are constructed by the Hausa people. The marriage of old and modern influences create a unique ambiance to the city. Kano is a must-visit place if you want to be taken back to the old Nigeria.
Zuma Rock
Zuma Rock is among the most well-known tourist attractions in Nigeria. It's a massive natural monolith – standing at 980 feet – that has a feature resembling a human face. There are myths and legends concerning this rock. For instance, the Zuba people see the mountains surrounding it as paying homage to the rock by maintaining a great distance from it.
You can climb or hike to the top of the rock and have a panoramic view of the city of Abuja. If you're not into climbing, you can take a picture of this magnificent natural structure below. It's best to visit it between April and October to catch sight of the most talked-about Zuma Rock Fire phenomenon.
Takeaway
Nigeria has many tourist attractions to offer to visitors. You can go to the Kano City Walls, Yankari Games Reserve, Obudu Cattle Ranch, Zuma Rock, Osun Sacred Grove, Tarkwa Bay Beach, and Ikogosi Cold and Warm Springs if you want a spectacular travel experience in this country.
FG Permits Nigeria Air to Lease Aircraft to Start Operations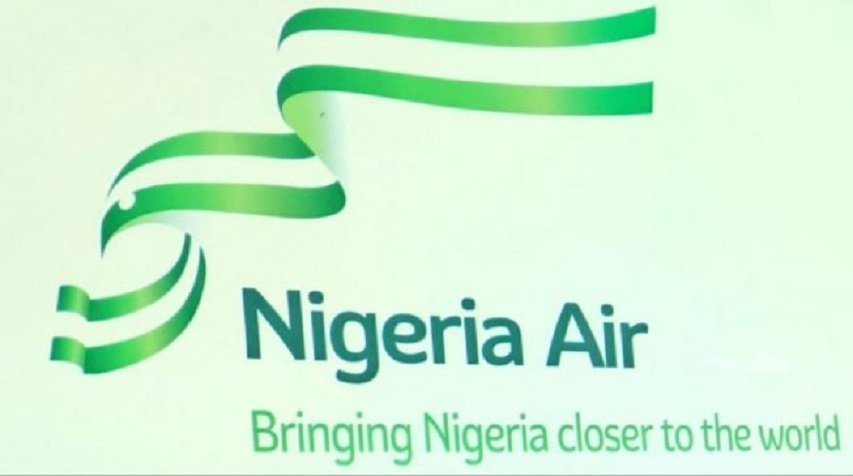 By Adedapo Adesanya
The Federal Executive Council (FEC) has given approval to Nigeria Air to lease aircraft to start operations.
The Minister of Aviation, Mr Hadi Sirika, made this announcement while briefing State House correspondents after the council meeting chaired by President Muhammadu Buhari at the Presidential Villa in Abuja on Wednesday.
The Minister, who didn't disclose when the national carrier would start its operations, said the company would begin with three aircraft, adding that Nigeria Air is open to investment from any of the country's airline companies.
This is coming after it got the Air Transport License (ATL) which certifies the kinds of operations a carrier will embark on scheduled, non-scheduled, cargo air services within and outside Nigeria, from the Nigerian Civil Airport Authority (NCAA), for a period of five (5)years from June 3rd, 2022 to June 2nd, 2027.
The new national airline is expected to provide scheduled and non-scheduled services after four years since the federal government on July 18, 2018, announced the name of the national carrier and unveiled the logo and provided the blueprint for operations in the United Kingdom.
However, much dispute has delayed the full launching of the carrier but with the recent developments, Nigerians will be awaiting the operation of the airline service.
In March, the federal government opened a bid for private investors to join the national air carrier to promote economic growth and develop public-private partnerships.
The private sector partners were expected to comprise – Nigerian Financial and Institutional Investors (minimum of 46 per cent shares) so that the total Nigerien shareholding will hold a minimum of 51 per cent of the shares of Nigeria Air (including the 5 per cent non-interactive FGN share), as required by international laws for a national carrier.
Interswitch Sponsors Hotel Expo Nigeria 2022
Stakeholders in the Nigerian hospitality and tourism industry convened at the Hotel Expo Nigeria 2022, with Africa's leading integrated payments and digital commerce company, Interswitch, as one of its sponsors, to discuss the way forward for the sector that faced unprecedented challenges occasioned by the COVID-19 pandemic.
The event, which was held recently at the Landmark Centre, drew players from the various corners of the sector, including manufacturers, hoteliers, tourism and booking agents, and top executives, among others, to give insights into the hospitality business.
With the disruption caused by the pandemic in hindsight, the two-day event focused on conversations around developing innovative solutions that will boost the recovery and growth of business operations. The expo also served as a common ground where ideas were shared and a community formed.
As a leader in Nigeria's technology and innovation ecosystem, Interswitch is poised to provide bespoke robust business solutions to players in the hospitality industry to support their business growth aspirations.
Representatives of Interswitch who spoke at the event as members of the panellists were the Group Head, Engineering, Interswitch, Abdul-Hafiz Ibrahim and Business Manager, Interswitch, Olatunji Lasisi, delivering insights into the role technology can play in boosting the hospitality business. Also on the panel at the event was the Head of DSTV Business, Abayomi Famakinwa.
During the panel session, Ibrahim noted that as the hospitality business emerges from the economic downturn occasioned by the COVID-19 pandemic, there is a need to leverage efficient technological solutions that aligned with the changing market trends. He also added that it was important for businesses to take note of the dynamic consumer needs, as this will help them stay ahead of the competition.
He said, "The hospitality sector has undergone unprecedented challenges in recent times, and there is a need to have conversations around business solutions that will revitalize the sector and improve efficiency. The Hotel Expo Nigeria 2022 is a relevant platform in this regard as it brings together critical stakeholders to drive the conversation.
"As a cross-sector player, Interswitch's cutting-edge products such as the Quickteller Business Smart PoS and the Payment Gateway help organisations drive efficiency and boost service delivery."
Lasisi, on his part, identified the Quickteller Business Smart PoS and Payment Gateway as innovations from Interswitch that have helped businesses make quick recoveries from the harsh economic realities brought about by the COVID-19 pandemic.
Lasisi said that the Quickteller Business Smart PoS, by design, was developed to aid businesses in accepting and processing payments from all major local and international cards, availing customers with multiple payment options such as transfers that provide immediate payment confirmation right on the PoS terminals to USSD, QR and Verve Paycode, pre-authorization, completion and refund features, providing real-time business performance reporting, among other features. At the same time, the Payment Gateway service will enable businesses to Accept payments easily on their websites from international and local customers alongside other multiple payment options. Integration of the Payment Gateway is 100 per cent free and easy.
Inflation, FX Scarcity Force Aero Contractors to Suspend Operations
By Dipo Olowookere

One of the leading airline operators in Nigeria, Aero Contractors, has announced the indefinite suspension of its operations, citing the rising cost of maintenance, inflation and foreign exchange (FX) scarcity, amongst others as the reason for its action.
In a statement issued on Monday, the company, which is the oldest airline in the country, said the suspension of its flight operations will become effective Wednesday, July 20, 2022.
The firm said in the past months, it has been struggling to remain in business despite "the high cost of maintenance, skyrocketing fuel prices, inflation, and forex scarcity" and that after a careful analysis of the situation, it felt it was in the interest of its customers and others to halt its operations pending when it would be fully ready to "offer a seamless and efficient service to our esteemed customers."
Aero Contractors said during this period of the suspension, it would make efforts to put its aeroplanes in good shape with a view to bringing them "back to service in the next few weeks so we can continue to offer our passengers the safe, efficient, and reliable services that Aero Contractors is known for, which is the hallmark of Aero Contractors Company of Nig. Ltd."
However, it emphasised that this suspension "does not in any way affect the maintenance activities of the Approved Maintenance Organisation (AMO) otherwise known as AeroMRO, the Approved Training Organisation (ATO) also known as Aero Training School, the Helicopter and Charter Services operations."
"As members of Spring Alliance (a commercial alliance with member airlines providing mutual support in the area of operations), we are liaising with our partner airlines to minimise the impact on our esteemed customers.
"Our customer service team will be working to help affected esteemed customers reach their destinations," the company assured and apologised "for any inconvenience caused to our esteemed customers."
"In the meantime, we are working assiduously to return to service as quickly as possible, and do assure our esteemed customers and stakeholders of our determination, that our short absence will not create any major void in the market, as we are coordinating with our business partners to ensure minimum discomfort to ticket holders," the statement said.
Latest News on Business Post