African Market for Online Travel is Still Emerging—Report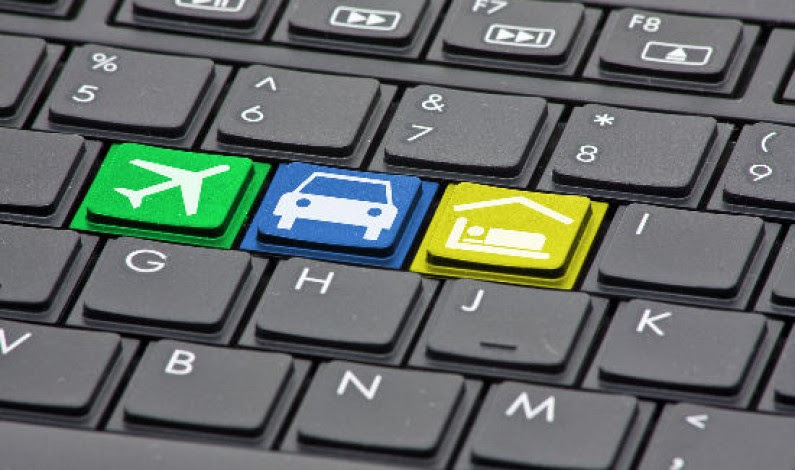 By Modupe Gbadeyanka
A new report by Jumia has said the African market for online travel was still nascent with undoubted prospects.
The piece titled Jumia Africa Hospitality Report, in its second edition, looks at the 2017/2018 trends in the continent's tourism, travel, hospitality and aviation industries.
It focused on the impressive growth that Africa's travel and tourism industry has recorded through in 2017 and 2018 with an increase in international arrivals.
The Jumia Hospitality Report further underlines the industries' contribution to the economy, underlying challenges and the potential for future growth, as African tourism becomes of age.
According to the CEO of Jumia Travel & Food, Mr Joe Falter, "The African market for online travel is still nascent with undoubted prospects. We are proud to once again produce a comprehensive report that highlights the diverse aspects of both the hospitality and aviation industries in Africa. This has been made a success by the input of our partners."
The report said although the continent receives only 5 percent of all the international arrivals, Africa's travel and tourism industry continues to record impressive growth over the years.
In 2017, the continent hit a 63 million high in international tourist arrivals as compared to 58 million in 2016 (against 9 percent in 2016). As a result of affordability and ease of travel, domestic travel is growing in Africa, recording a high of 60 percent in local spending as compared to 40 percent in international spending.
The UNWTO's Secretary General Zurab Pololikashvili explains the change in domestic travel landscape in Africa, noting that "people's movement is no longer a luxury set aside for the few with high per capita income but a basic need for the ever-increasing majority of the middle class who create and shape the future generation entrepreneurs. A growing middle class is a sign of a robust economy. The existence of domestic tourists who have more money to spend at their disposal and thus willing to travel more has led to the mushrooming of low-cost airlines, upward growth of bed capacity in main cities, flourishing of the so-called shared economy etc".
The AU e-Passport and the creation of visa upon arrival, e-visa and visa-free travel for African citizens in line with the concept of unrestricted movement of persons, goods and services across the countries remains a strong driving factor to the growth of domestic travel. Africans now do not require a visa to travel to 25 percent of other African countries can get visas on arrival in 24 percent of other African countries, while still a dominant 51 percent of African countries need Africans to have visas to travel.
The report also breaks down the percentages of the various sources of traffic on Jumia. The high record in the mobile as a source of traffic is perhaps as a result of the increasing adoption of smartphones in Africa, which stands at 34 percent in 2018 and 61 percent of the travellers are using a smartphone to book their hotel or flight on Jumia Travel. The African traveller still opts to Pay-at-Hotel as the mode of payment (65 percent) in 2018, even as the trust for Credit & Debit Card increases to 21 percent from 15 percent in 2017.
Africa's Aviation Industry
Africa's air passenger traffic share is only 2.2 percent of the world total with 88.5 million passengers in 2017, an increase of 6.6 percent from 2016. It is expected to grow by 4.9 percent annually over the next 20 years, creating enormous opportunities for the continent's airlines to grow.
Addressing how to competitively position Africa's airlines in the global aviation market, IATA's Special Envoy to Africa on Aeropolitical Affairs Raphael Kuuchi stipulates that "the sustainable growth of African airlines traffic lies in removing the bottlenecks to effective connectivity, lowering industry operating cost and developing commercial cooperation among airlines. With the assurance of safety, security, competitive operating environment, ease of market access and visa facilitation, Africa's share of passenger traffic will exceed 320 million by 2037," he concludes.
Kenya Holidays From Nigeria –How to Plan the Best Safari
Are you looking to go on Kenya Holidays from Nigeria? Here is a simple guide to a fantastic fun-filled, hassle-free safari to Kenya.
Holidays are not an everyday event. They come once in a lifetime, and you don't just wake up one day and head on a tour.
It's something that requires planning way in advance and some bit of research if that dream vacation is anything to go by.
However, planning where to travel, time to travel, and the type of trip can be daunting. Here is where the travel agencies come into play. Although you have to part with a few dollars, they make everything look beautiful.
I've had a chance to explore several tourist destinations on this planet, but my Kenya holiday from Nigeria has remained the most fascinating. Why? You shall find out later in this piece.
If you've travelled to Kenya, you can bear me witness that it is a country of great diversity, both physically and culturally.
From blissful Indian Ocean beaches and rugged mountains to wildlife-rich savannas, there are endless beautiful places to visit.
Out of my successful trips to Kenya for my Holidays, I've decided to share some tips on how to plan the best Kenya safari from Nigeria.
When Should I Go on Kenya Holiday from Nigeria?
When researching the best time to plan my holiday in Kenya, I realized that the tourist seasons are divided into three categories: shoulder season, low season, and peak season.
Shoulder Season
This is the short rain period which runs from November to March. Generally, November and December experience some rain while January to March experiences little or no rain, with hot weather.
The grass is low, allowing you to have a clear view of the wildlife and newborns grazing in the vast savannas. Also, you experience migratory birds during this period.
The parks and hotels are less crowded, giving you space to enjoy every minute of your tour.
I feel that this is one of the best periods to slot your vacation, and you can be sure to get value for your money.
However, the other two seasons also come with unique experiences that could also interest you. I learned that the best thing is to experience all seasons, and the unfortunate bit is that you'll never get enough of Kenya Holiday packages.
Low Season
This period falls between April and June when the country experiences long rains. Rains are good but definitely will make your holiday messy.
This is when rivers break their banks, and it gets challenging to access some parks. Due to rains, the grass is very tall, and it poses a challenge to spot the wildlife.
Everything has its good and bad side. Despite the challenges encountered during this season, it has its unique wildlife experience.
Predators avoid the wet grass and remain on the walkways and driveways, and you can spot them with ease while on your safari drive.
Another plus is that the safari costs are relatively low, and those with a constrained budget can take advantage of low rates. Safaris during the wet season are best done using the 4×4 safari land cruisers.
However, those on a budget can still use the pocket-friendly safari van with a little bit of limitation when it comes to accessing muddy parts of the park. Smaller cars such as Nissan Note, Subaru Legacy and Mazda Axela are not allowed into the park during the wet season.
Peak Season
This period falls between July and October, just after the long rains. A perfect season for anyone planning to go on holiday to Kenya.
Could be you've heard or watched a documentary on the Great wildebeest migration. Kenya is where the real experience takes place.
During this season, more than two million animals (wildebeest, zebra, and gazelle) migrate across the ecosystems of Serengeti and the Masai Mara.
The migration is one of the world's most spectacular displays of wildlife behaviour. It is a thrilling, intriguing, and marvellous sight that you cannot afford to miss.
Having understood each season next is to fix the date. Once you've set the date, the next question should be;
How Long Should Kenya Holiday Packages Last?
Well, the period of stay is dependent on many factors and may vary from one individual to the other.
The money you are willing and able to pay determines the period you spend on a holiday. A constrained budget means fewer days and fewer trips.
Also, work-related engagement may hinder you from enjoying long holidays. But whatever the case, Kenya tour agencies have got all sorts of tour packages and can customize one to fit your situation.
In most cases, Kenya Holiday packages run for a week or two, but this doesn't mean you can't go for a longer safari.
Once you are settled on when and for how long, the next thing to consider is areas to explore.
Where Should I Go on a Kenya Safari from Nigeria?
You must get it right here if an adventurous trip is anything to go by.
Kenya boasts a bunch of sightseeing tourist destinations, and believe you me, you can never exhaust them in a single holiday.
Therefore, it is advisable to seek the services of a tour agency and have them package the tour for you. This saves you from the hassle associated with the planning of a safari.
It also saves you time that you could have used in searching for top Kenya's tourist destinations. Tour agencies do everything for you, and yours is to sit back and enjoy.
Here I'll highlight the most sought tourist destinations in Kenya. You can also try them out and thank me later!
Masai Mara National Reserve
This is the most famous safari destination in Africa. It is the only place you can spot the big five under one conservancy: Elephant, Lion, Leopard, Buffalo, and Rhino.
Besides the big five, you also experience the wildebeest migration if you visit the park between June and August.
Amboseli National Reserve
The reserve is one of the best places in Africa to spot large herds of elephants very close to you. Other wildlife commonly spotted here are; Lion, Cheetah, Giraffe, Impala, Gazelle, and more than 600 species of birds.
Tsavo National Park
This is Kenya's largest National park, divided into Tsavo East and Tsavo West, separated by a railway line.
The park is most famous for its large herd of lions and other animal species such as elephants.
Lamu Island
The top attractions here include Lamu Museum, with the display of Swahili culture and religious nautical history, Lamu Fort and Donkey Sanctuary.
You can also bask on one of the Island's white-sand beaches as you sip your cold drink.
Nairobi National Park
How can we not mention Nairobi National Park? It is the only National park on the planet located at the heart of the country's capital.
The park boasts an abundance of wildlife that can, in places, be viewed against a backdrop of city skyscrapers and planes coming into land.
We cannot exhaust Kenya's tourist destinations in a single piece, but one thing I can assure you is that a Kenya Safari from Nigeria is not a waste of time and resources.
Once you have set the date and settled on the number of days to spend and the places to visit, look for a reputable Kenya travel agency to customize your safari.
The agency does everything for you. Yours is only to pay, pack and sit to enjoy your safari.
Local Airline Operators Suspend Plans to Stop Flight Operations
By Adedapo Adesanya
The Airline Operators of Nigeria (AON) has announced that it will not continue with the planned suspension of flight operations earlier scheduled to commence today.
This was disclosed in a statement on Sunday jointly signed by its President, Mr Abdulmunaf Yunusa Sarina, and other associates.
The body clarified that their decision followed the intervention of the government with promises to dialogue with operators in seeking lasting solutions to the astronomic rise in the price of aviation fuel.
Other signatories to the statement were the Executive Director, Max Air, Mr Shehu Wada; the Chairman, United Nigeria Airlines, Mr Obiora Okonkwo; the CEO, Arik Air, Mr Roy Ilegbodu; the CEO, Aero Contractors, Mr Abdullahi Mahmood; the MD, Azman Air, Mr Faisal Abdulmunaf, and Chairman, Air Peace, Mr Allen Onyema.
"The Airline Operators of Nigeria (AON) wishes to inform the general public that further to numerous calls from the highest echelons in government with promises to urgently intervene in the crises being faced by airlines due to the astronomic and continuously rising cost of JetA1, that the AON has acceded to requests to withdraw the action for the time being while we allow for a fresh round of dialogue with the government in the hope of reaching an amicable solution.
"We have also reached this decision with the highest consideration for our esteemed customers who have been faced with uncertainty over the last few days and to enable them to have access to travel to their various destinations for the time being during the period of discussions with relevant authorities.
"In view of the above and in the interest of national economy and security considerations, AON hereby wishes to notify the general public that the earlier announced shutdown of operations on May 9, 2022, is hereby suspended in good fate pending the outcome of hopefully fruitful engagement with government," the statement read.
Prior to the suspension, Ibom Air and Dana Air had emphasised that they would not be part of the action.
Local Airline Operators to Suspend Flights Over Rising OPEX
By Aduragbemi Omiyale
From Monday, May 9, 2022, air travellers in Nigeria will not be able to fly to their destinations within the country through any of the airlines as operators have threatened to suspend flights.
The local airline operators claimed they are struggling to remain afloat and the price of a litre of aviation fuel has reached N700 from N190, noting that this has added to the high operating expenses (OPEX).
As a result of the strain on their finances, they have decided to stop operations from next Monday until something is done by those in authority.
"Airline Operators of Nigeria (AON) hereby wishes to regrettably inform the general public that member airlines will discontinue operations nationwide with effect from Monday, May 9, 2022, until further notice," a statement signed by all the airline operators in the country dated Thursday disclosed.
They have advised the travelling public who intend to fly to make alternative arrangements to avoid being stranded at the country's airports.
According to them, they have been enduring harsh conditions to put smiles on the faces of Nigeria because of "patriotism," by "subsidizing their services to our highly esteemed Nigerian flying public in the last four months despite the steady and astronomical hike in the price of JetA1 and other operating costs."
"Over time, aviation fuel price (JetA1) has risen from N190 per litre to N700 currently. No airline in the world can absorb this kind of sudden shock from such an astronomical rise over a short period. While aviation fuel worldwide is said to cost about 40% of an airline's operating cost globally, the present hike has shut up Nigeria's operating cost to about 95 per cent.
"In the face of this, airlines have engaged the Federal Government, the National Assembly, NNPC and Oil Marketers with the view to bringing the cost of JetA1 down which has currently made the unit cost per seat for a one hour flight in Nigeria today to an average of N120,000. The latter cannot be fully passed to passengers who are already experiencing a lot of difficulties," they added.
This is not the first time local airline operators have threatened to stop operations as a result of rising operating expenses.
Latest News on Business Post