ATSSSAN Gives FG 7 Days to Pay Ex-Nigeria Airways Staff
By Dipo Olowookere
Federal Government has been a seven-day ultimatum to pay former employees of the defunct Nigeria Airways their N45 billion severance package.
This ultimatum was given on Tuesday by the Air Transport Services Senior Staff Association of Nigeria (ATSSSAN).
Addressing aviation workers at the secretariat of the union in Ikeja, Lagos, National President of ATSSSAN, Comrade Illitrus Ahmadu, described as unfortunate the delay in payment of the benefits to the former aviation employees.
He said the union will go any length to ensure the affected pensioners of the former nation's national carrier were paid their entitlements.
Mr Ahmadu also said the aviation industry was at a precipice considering series of activities and developments that have continued to plague the sector.
According to him, aviation workers continue to get worried over the signals coming from government over planned concession of airports, saying the association has employed engagement strategies to ensure whatever model is adopted by government favours all parties.
He challenged government to adopt the airports privatization model implemented by many countries as government's 100 hundred per cent ownership of airports is serving as a disincentive to many foreign investors.
He said, "We do not want our members to lose their jobs, so whatever model to adopted by government should be in the interest of workers and the country."
However, the labour leader said his union will "continue to engage government to look at several options to better running of the airports instead of outright concession."
He expressed confidence that "the various alternatives to concession, including privatization, could be employed as has been done in other countries."
Wakanow, ValueJet to Boost Local Flight Inventory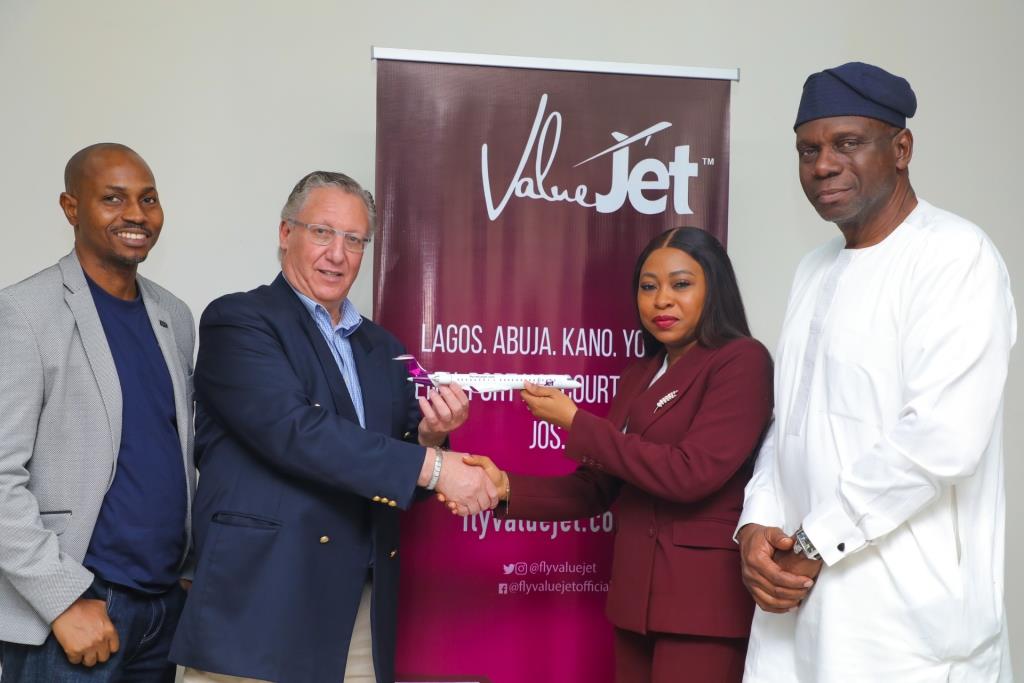 By Modupe Gbadeyanka
A partnership aimed to boost local flight inventory has been entered into between Wakanow and ValueJet.
According to a statement from the foremost travel tech company, the deal allows Wakanow to host ValueJet's inventory on its website and increase local flight inventory available to local travellers.
ValueJet is the latest airline to partner with Wakanow, joining its network and enabling Wakanow-connected customers to find and use bespoke solutions to support their specific travel needs and requirements.
The deal aligns with Wakanow's aim of delivering access to all local flight inventory in real time and an all-year-round flight schedule. It also showcases its continuous commitment to the development of the domestic travel industry in Nigeria.
"As the foremost travel tech company in Nigeria and West Africa, this partnership for us is a reinforcement of our commitment to give our customers the best and to remain the number one distribution partner to our Nigerian Airlines.
"We are constantly innovating around our customers' travel needs and partner with relevant stakeholders to ensure that our customers enjoy a robust and seamless service offering.
"Partnering with ValueJet, who share in our vision of delivering a unique travel experience at a great value to our joint customers, was certain," the chief executive of Wakanow Nigeria, Mrs Adenike Macaulay, said.
While corroborating the CEO, the Group Chief Technology Officer of Wakanow Group, Mr Oyedeji Ojo, said, "Wakanow, as a leader in the Nigerian travel industry, has continued to bring value to air travellers through collaborations.
"We're delighted to welcome ValueJet as a Partner, and together, we will serve our customers with great flight inventories and concentrate on creating enhanced traveller experiences across all customer touchpoints."
On his part, the Chief Commercial Officer of Value Jet, Mr Trevor Henry, said, "We are happy to announce our strategic partnership with Wakanow, making history as the first travel company to provide ValueJet's Live Inventory bookable in real-time, thus enabling the delivery of a seamless booking experience for Wakanow and ValueJet's customers."
Wakanow, Africa's foremost travel tech agency, offers the best travel deals and experiences within the global travel industry to corporate and individual air travellers.
Normalcy Restored at Lagos Airport as Aviation Workers Suspend Strike
By Aduragbemi Omiyale
Normalcy was restored at the Murtala Mohammed International Airport (MMIA) Lagos on Monday afternoon after workers of the Nigerian Aviation Handling Company (NAHCO) Plc disrupted flight operations this morning.
The aviation workers had embarked on an indefinite strike action to ask for a better welfare package from the management of the company.
Their action left many air passengers stranded on Monday morning, with operators suspending their flights in the process.
But the industrial action was later called off by the leaders of the Air Transport Services Senior Staff Association of Nigeria (ATSSSAN) and the National Union of Air Transport Employees, which promised to enter into talks with NAHCO, with a view to resolving the matter.
The aggrieved employees of NAHCO asked the management to increase their salaries after hike air fares by 100 per cent. They claimed that the company was being insensitive to their welfare.
NAHCO Workers' Strike Paralyses Flight Operations At Lagos Airport
By Aduragbemi Omiyale
Activities at the Murtala Mohammed International Airport (MMIA), Ikeja, Lagos, were paralysed on Monday after some employees of the Nigerian Aviation Handling Company (NAHCO) Plc embarked on an industrial action.
The NAHCO workers protested the failure of the management of the company to heed their demands, including an increase in salaries and better welfare packages.
Air passengers who were at the Lagos airport were left frustrated today due to the demonstration by the aviation workers, with a few international flights disrupted.
It was gathered that most airline operators were caught unawares as they did not have prior notice that the NAHCO staff members were planning to down tools on the first working day of the week.
This led to the abrupt suspension of flight operations by most operators this morning while efforts were being made to resolve this issue in order to reduce the losses that could arise from the action of the workers.
Latest News on Business Post