Delta Rewards 1-Millionth Passenger on Lagos-Atlanta Flight
By Modupe Gbadeyanka
Recently, Delta Air Lines hit an important milestone as it carried the 1-millionth customer to fly on its nonstop service between Nigeria and the United States.
The passenger, Ms Gbemisola Abudu, was met by Bobby Bryan, Delta's Commercial Director for East and West Africa, as she checked in for her flight from Lagos to Atlanta and was presented with a special celebratory gift to mark the occasion.
"Delta has a lot to celebrate in Nigeria and we're delighted to congratulate Ms Abudu for being our 1-millionth passenger on-board our Lagos route, a landmark moment for our airline," said Bobby Bryan. "Delta's operations in Nigeria continue to go from strength to strength. This year we are celebrating our 10-year anniversary in the market and will launch a new route to New York-JFK from Lagos next year."
Following her surprise at check-in, Ms Abudu was treated to Delta's Sky Priority airport service, as well as a VIP celebration in Delta's airport lounge.
Delta is the only U.S. airline to serve Nigeria and will mark a decade of nonstop service to Lagos in December. From March 26, 2018, the airline will operate daily service between Lagos and the United States, with four weekly services to Atlanta complemented by three new weekly flights to New York-JFK.
Effective October 29, 2017, all Delta services to and from Lagos will be operated using an Airbus A330-200 aircraft. Customers will benefit from a host of onboard amenities including larger seats throughout the aircraft, including Main Cabin; Delta One features fully flat-bed seats that are 6 centimetres wider and 2.03 metres long, with an angled configuration for greater privacy; and Chef-curated meals in Delta One using local ingredients and regionally-inspired meals in Main Cabin served with complimentary beverages.
Others are customizable TUMI amenity kits in Delta One, plus a sleep kits in Comfort + and Main Cabin; power outlets and USB power available at every seat in every class of service; complimentary Delta Studio entertainment for all, featuring Nollywood blockbusters; and available of Wi-Fi for purchase.
For more information, customers should contact Delta's reservation office at 01 279 9000, see www.delta.com or visit their local travel agent.
Buhari Promises More Investments in Aviation Sector
By Adedapo Adesanya
President Muhammadu Buhari has assured that Nigeria will continue to make significant investments in the provision of aviation infrastructure for a safe, secure, environmentally friendly, and sustainable economic development of international civil aviation.
Mr Buhari made this commitment in Abuja when he received a delegation led by the President of the International Civil Aviation Organisation (ICAO), Mr Salvatore Sciacchitano, on Wednesday in Abuja.
While recalling the long history between Nigeria and ICAO, the President noted that Nigeria has been a member of the group since 1962 and has continued to make valuable contributions to the ICAO Council's work and its activities.
"This country has been playing a key role in supporting the implementation of ICAO policies and programmes internationally, particularly in the African region.
"To this end, Nigeria has ratified all international air law instruments like the Montreal Protocol and amendments to some articles of the Chicago Convention," he said.
Mr Buhari told the delegation that Nigeria was championing the cause of aviation safety, security, and facilitation in Africa.
"I have recently signed into law Civil Aviation Act 2022. This is to reposition the industry to ensure continuous compliance with ICAO standards and to meet the challenges of a dynamic and rapidly growing air transport sector," he said.
President Buhari assured the ICAO leader that the "aviation industry in Nigeria is increasing by leaps and bounds."
"I have also approved the establishment of Aviation and Aerospace University in Abuja to cater for research and development in the sector as well as the managerial challenges.
"In this regard, Nigeria has already started receiving the support of ICAO members like Qatar under the No Country Left Behind Initiative," he noted.
He expressed confidence that the aviation sector in Nigeria would continue to grow and affirmed, "the roadmap of the Ministry of Aviation superintended by Mr Hadi Sirika, is on course and together with other reforms of this administration will be sustained."
While congratulating Mr Sciacchitano on his re-election as President of the ICAO Council for the second term, Mr Buhari also appreciated the support Nigeria had enjoyed under his leadership.
This, according to him,  culminated in Nigeria's re-election during the 41st Session of the ICAO Assembly.
The Nigerian president informed the ICAO President that the aviation sector under this administration had more than doubled, noting that, "It became the fastest growing of our pre-COVID economy, according to the National Bureau of Statistics (NBS)."
Mr Buhari also said that passenger numbers were raised from 8 – 30 million, noting that, "The five new airport terminals hHeave added 50 million passengers to our capacity. All these within the time we are in government, namely seven and half years."
Mr Buhari expressed delight at the post-COVID recovery of the country's aviation sector, describing it as the second-best in the world.
The ICAO President told Mr Buhari that the meeting offered an opportunity for interaction between the participants from about 160 countries and the Civil Aviation Authorities in the country.
According to him, more than 4,000 agreements are being signed by way of bilateral agreements.
Tourism Recovery Jumps 65% of Pre-Pandemic Levels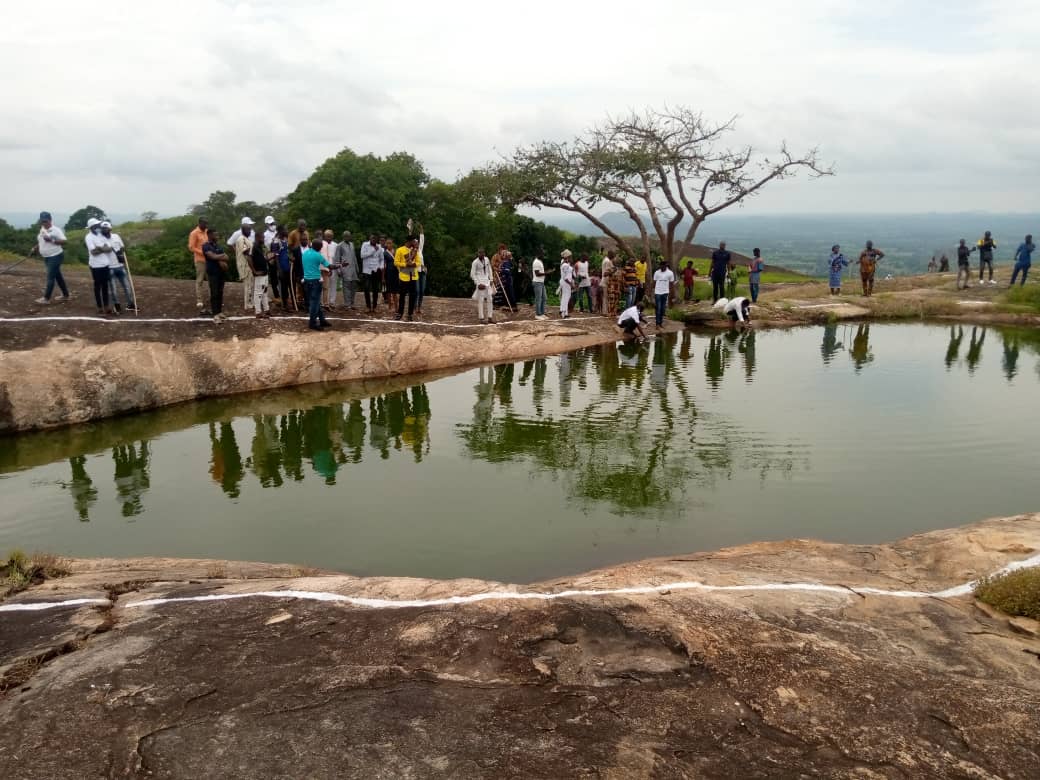 By Adedapo Adesanya
Tourism recovery accelerated to reach 65 per cent of pre-pandemic levels, the World Tourism Organisation (UNWTO) has revealed. This is an estimated 700 million tourists travelled internationally between January and September.
This equates to 63 per cent of 2019 levels and puts the sector on course to reach 65 per cent of its pre-pandemic levels this year, in line with UNWTO scenarios. Results were boosted by strong pent-up demand, improved confidence levels, and the lifting of restrictions in an increasing number of destinations.
Highlighting the speed at which the sector has recovered from the worst crisis in its history, the latest World Tourism Barometer from the agency reveals that monthly arrivals were 64 per cent below 2019 levels in January 2022 and had reached -27 per cent by September. An estimated 340 million international arrivals were recorded in the third quarter of 2022 alone, almost 50 per cent of the nine-month total.
Europe continued to lead the rebound of international tourism. The region welcomed 477 million international arrivals in January-September 2022 (68 per cent of the world total), hitting 81 per cent of pre-pandemic levels. This was more than double that of 2021 by 126 per cent, with results boosted by strong intra-regional demand and travel from the United States. Europe saw a particularly robust performance in Q3 when arrivals reached almost 90 per cent of 2019 levels.
At the same time, the Middle East saw international arrivals more than triple, by 225 per cent year on year in January-September 2022, climbing to 77 per cent of pre-pandemic levels.
Africa saw a 166 per cent growth, and the Americas made a 106 per cent rise compared to 2021, reaching 63 per cent and 66 per cent of 2019 levels, respectively. In Asia and the Pacific, there was a 230 per cent rise as arrivals more than tripled in the first nine months of 2022, reflecting the opening of many destinations, including Japan, at the end of September. However, arrivals in Asia and the Pacific remained 83 per cent below 2019 levels.
China, a key source market for the region, remains closed due to surging COVID-19 cases.
Several subregions reached 80 per cent to 90 per cent of their pre-pandemic arrivals in January-September 2022. Western Europe (88 per cent) and Southern Mediterranean Europe (86 per cent) saw the fastest recovery towards 2019 levels.
The Caribbean, Central America (both 82 per cent), and Northern Europe (81 per cent) also recorded strong results. Destinations reporting arrivals above pre-pandemic levels in the nine months through September include Albania, Ethiopia, Honduras, Andorra, Puerto Rico, Dominican Republic, Colombia, El Salvador and Iceland.
In the month of September, arrivals surpassed pre-pandemic levels in the Middle East (+3 per cent over 2019) and the Caribbean (+1 per cent) and came close in Central America (-7 per cent), Northern Europe (-9 per cent) and Southern and Mediterranean Europe (-10 per cent).
Meanwhile, some destinations recorded notable increases in international tourism receipts in the first seven to nine months of 2022, including Serbia, Romania, Türkiye, Latvia, Portugal, Pakistan, Mexico, Morocco and France.
The recovery can also be seen in outbound tourism spending from major source markets, with strong results from France, where expenditure reached -8 per cent through September, compared to 2019. Other markets reporting strong spending in the first six to nine months of 2022 were Germany, Belgium, Italy, the United States, Qatar, India, and Saudi Arabia.
Looking ahead, the challenging economic environment, including persistently high inflation and soaring energy prices, aggravated by the Russian offensive in Ukraine, could weigh on the pace of recovery in Q4 and into 2023.
The latest survey among the UNWTO Panel of Tourism Experts shows a downgrade in confidence levels for the last four months of 2022, reflecting more cautious optimism. Despite growing challenges pointing to a softening of the recovery pace, export revenues from tourism could reach $1.2 to $1.3 trillion in 2022, a 60-70 per cent increase over 2021, or 70-80 per cent of the $1.8 trillion recorded in 2019.
Closure of Imo State Zoo Will Affect Conservation Education, Tourism—NAZAP
By Aduragbemi Omiyale
The Nigerian Association of Zoological Gardens and Wildlife Parks (NAZAP) has said the alleged plan to close the Imo State Zoo in Nekede would negatively affect conservation education, research and tourism in Nigeria.
In a statement, the group advised Governor Hope Uzodinma of Imo State to reconsider this decision, saying it would send the wrong signal to the global community, especially after he promised during the 2020 World Wildlife Day commemoration in Owerri, Imo State, that his administration would upgrade the facility to international standards.
It has been rumoured that the Imo State Zoo would be shut down, and efforts by NAZAP to prevent this have been futile.
In the statement made available to Business Post, the association expressed dismay at the action, saying it was not consulted as a critical stakeholder in the sector.
NAZAP described the Imo State Zoo as one of the thriving zoos in the country, noting that its closure will be like a policy somersault.
"The Imo State Zoo is a key member of NAZAP and amongst the earliest that blazed the trail in national zoo development. Its in-situ conservation scheme is registered amongst international conservation stakeholders, both in the index of liveable cities, climate change and in the aspects of sustainable development," the group stressed.
"Our pioneer NAZAP Year Book has equally listed Imo State Zoo amongst its thriving national assets, thus deserving pride of place.
"We will be saddened by this turn of event, if true, especially as the zoo is now the only surviving zoo in the South East of Nigeria," it added.
NAZAP further disclosed that, "Bringing closure to this facility, as being alleged, will be a costly narrative for conservation education, research and tourism in Nigeria, in view of the zoo's status as a major facility for field practical training of students, renewable natural resource, environmental, ecological and biological sciences centre."
"NAZAP has thus advanced the option of encouraging pertinent partnerships with prospective private sector investors in ensuring the zoo's overall development and sustainability," it stated.
"However, in the event of any properly planned relocation of any zoo, the intended new location is meant to be fully developed before the animals are translocated.
"In contemplating the movement of a large number of animals, many of which are on the threatened or endangered list, the strategic and technical inputs of several agencies such as NESREA, VCRN, WISON and the National Park Service, including NAZAP should be factored," the organisation stated.
It warned that "there is every need for such exercises as zoo closure to be appropriately guided to guard against untoward logistical or ecological eventualities."
"It is in the light of the above relevant circumstances that we advise that the state government initiate the required protocols of engagement with the above-stated professional stakeholders if indeed the closure of such a facility is contemplated," NAZAP declared.
Latest News on Business Post