Emirates Begins Special Offers for Trips to Dubai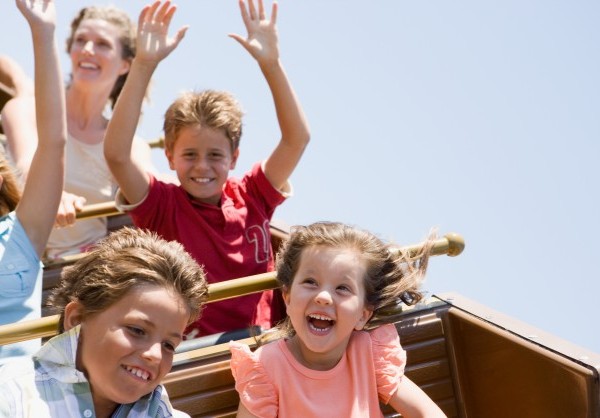 By Modupe Gbadeyanka
To help globetrotters kick off their 2017 travel plans, Emirates is launching special offers for trips to Dubai.
For a limited time, each ticket purchased on www.Emirates.com will include complimentary tickets to Dubai Parks and Resorts – the Middle East's largest integrated theme park destination.
Flight bookings have to be made between 22 January to 29 January 2017 for travel between 1 February and 31 March 2017.
Dubai's year-round sunshine, world-class shopping, stunning beaches and iconic buildings keep travellers returning time and time again. Whether it's a first visit or a return trip, there is always something new to explore – from the latest theme parks to the finest restaurants. Emirates' special deal offers great value and an even bigger incentive to visit Dubai.
Dubai has seen the addition of several new attractions in the last year. Among the latest must-see places in the dynamic city are Dubai Parks and Resorts which features three theme parks: Bollywood Parks™ Dubai, MOTIONGATE™ Dubai, as well as the region's first LEGOLAND® Park and LEGOLAND® Water Park. The entire destination is connected by Riverland™ Dubai – a retail and dining destination at the heart of Dubai Parks and Resorts which also features Lapita™ Hotel, a Polynesian themed family hotel part of the Marriott Autograph® Collection.
MOTIONGATE™ Dubai is the Middle East's largest Hollywood-inspired theme park, bringing blockbuster movies to life with rides, attractions and entertainment from three of the largest and most successful motion picture studios in Hollywood – DreamWorks Animation, Columbia Pictures and Lionsgate.
Bollywood Parks™ Dubai is the first park of its kind in the world and a must-visit for Bollywood fans, inspired by the greatest Bollywood blockbusters, it features five zones with interactive rides and multimedia theatre shows.
Families with children age 2-12 can enjoy interactive fun at LEGOLAND® Dubai and LEGOLAND® Water Park with over 60 LEGO® themed rides and water rides, shows, building experiences and attractions.
Emirates' hub in Dubai also provides direct connection to over 150 cities in 80 countries. Globalistas can explore the airline's latest destinations launched in 2016: Cebu and Clark in the Philippines, Yinchuan and Zhengzhou in China, Yangon in Myanmar, Hanoi in Vietnam and Fort Lauderdale in the US.
Emirates offers excellent onboard service from an international cabin crew who come from 135 nationalities and speak over 60 languages.  With lie-flat beds in Business Class, the largest in-seat screens in the world in Economy class at 13.3 inches and more than 2,500 channels of on-demand entertainment on the award-winning inflight entertainment system, ice Digital Widescreen, Emirates provides quality products and value for money.
Those travelling with children can take advantage of the extensive family offering from priority boarding across all airports to special kid's meals, dedicated children's entertainment on ice and exclusive toys and Lonely Planet Kids activity bags on board. Emirates is the only airline to operate an all Airbus A380 and Boeing 777 fleet, further elevating the passenger experience on board through a modern, state-of-the-art wide-body fleet.
UAE Lifts Ban on Transit Flights from Nigeria, Others
By Sodeinde Temidayo David
The United Arab Emirates (UAE) has announced that passengers on transit flights from Nigeria can now arrive in the country from tomorrow, Thursday, August 5.
Flights from other countries like India, Pakistan, Sri Lanka, Nepal, and Uganda were also approved.
Due to the COVID-19 pandemic last year, the UAE laid down restrictions on every flight as every international passenger coming from Nigeria and other countries were banned.
The country has lifted the ban on transit flights, but direct flights from Nigeria and these other countries are still banned until further notice.
The lifting of the ban on transit flights was revealed in a statement by the National Emergency and Crisis Management Authority (NECMA).
NECMA said passengers would be able to transit through its airports from tomorrow as long as they take the Polymerase Chain Reaction (PCR) tests to detect any genetic material from the coronavirus 72 hours before departure and must prove negative.
"Travel for transit passengers from all countries from which transit passengers have been suspended will be resumed in advance provided that the passenger's last destination is accepted with a laboratory check-up within 72 hours of departure and state airports will allocate special lounges for transit passengers," it said.
The body also said that some categories of passengers from some of the banned countries, including India, Pakistan, Sri Lanka, Nepal, Nigeria and Uganda, will be excluded from the ban.
The body explained that those with valid residency permits who have received full vaccination doses in the UAE and 14 days have passed since receiving the second dose and who have vaccination certificates approved by the official authorities in the country, are excluded.
In the statement from NECMA, medic units are also excluded.
"Medical personnel working in the country will be excluded; including doctors, nurses, technicians from restaurants and non-restaurants, and those working in the educational sector in the country who teach in universities, colleges, schools, and institutes; from the vaccinated and non-vaccinated categories," it noted.
The body further specified that humanitarian students are excluded from the ban.
"Students studying in the country, humanitarian cases who hold valid residency and workers in federal and local government agencies, and cases of completing treatment in the country, whether they are vaccinated or not, will also be excluded," the statement added.
NECMA clarified that passengers in these categories will have to submit a request on the website of the Federal Authority for Identity and Citizenship to obtain the necessary approvals in addition to the certificates of vaccination certified by the relevant authorities in the country from which these certificates are required.
"The excluded groups will be obligated to submit a prior PCR test within (48) hours from the date of departure, provided that the tests are from accredited laboratories carrying a QR Code, and conduct a quick laboratory test before boarding the plane," the agency added.
NECMA also noted that the excluded groups should submit a preceding PCR test within 48 hours from the date of departure.
Wakanow Unveils Outlet in Lekki to Meet Customers' Travel Needs
By Aduragbemi Omiyale
In order to meet the rising travel needs of its customers, Africa's largest online travel agency, Wakanow, has launched an experience centre in the Lekki area of Lagos State.
The outlet is located in Jubilee Mall on Admiralty Way and it will deliver an unparalleled immersive travel experience in a warm and relaxing atmosphere to customers.
"Wakanow is an online travel agency also with extensive offline presence with over 30 travel centres across Nigeria, Ghana and Dubai.
"We meet our customers' travel needs across multiple touchpoints, wherever they are. We continue to expand our product portfolio& service offering as we aim to be their indispensable and trusted travel companion exciting them with travel deals, packages, and services that are unobtainable elsewhere," the Chief Commercial Officer of Wakanow, Mrs Adenike Macaulay.
In 2020, the COVID-19 pandemic dealt a devastating blow on the travel industry as people were not allowed to move around as they used to. The sector was practically paused.
However, Wakanow was able to scale through the storm due to the hybrid model of being an offline and online agency and this was further solidified by the massive investment it has made in technology over the years, enabling business sustainability through the pandemic.
During this same period, Wakanow was the only travel agency running 24/7 customer service centre operations which enabled it to take care of teeming customers during the upheaval in flight operations.
"Wakanow was able to weather the pandemic storm due to its innovative approach in the development of new complementary products and the unwavering commitment of the staff to the customer which has paid off hugely in customer retention and service uptake in the wake of travel restrictions," the CEO of the firm, Mr Bayo Adedeji, said.
But 2021 has seen the resurgence of interest and demand in travel, with airlines steadily increasing capacity offered to Nigeria and even the launch of new domestic and international airlines.
Wakanow said it's positioned to continue supporting its customers across all channels with their travel needs as travel demand resurges.
Transcorp's Aura Will Help Develop Domestic Tourism—Osinbajo
By Dipo Olowookere
The decision of the management of Transcorp Hotels Plc to design a digital platform called Aura has been applauded by Vice President Yemi Osinbajo.
At the launch of the app on Thursday in Abuja, Mr Osinbajo said the initiative will help revive Nigeria's hospitality industry in general, especially in the aftermath of the COVID-19 global pandemic as it will provide a major avenue for other small businesses in the value chain to grow.
"This is an excellent innovation, a service that leverages smoothly on technology and one that will be a tremendous boost to the hospitality industry as a whole.
"And because I have checked it out myself, I can say that my Aura experience has been quite good," the Vice President said as he eulogised the team led by the Chairman of Transcorp Hotels, Mr Tony Elumelu; the Group CEO of Transcorp, Mrs Owen Omogiafo; and the CEO of Transcorp Hotels, Mrs Dupe Olusola; for designing such digital platform at this time.
Mr Osinbajo noted that the Aura app was designed to connect people to quality accommodation, great food, and awesome experiences in several places.
"Yes, there are a number of digital hospitality platforms already, but I think the unique offering here is that Transcorp, possibly Nigeria's foremost luxury hotel, is putting its huge reputation behind the service of helping customers choose the best accommodation restaurants, and experience tours available in Nigeria. The advantages of this service are varied.
"First, the customer can rely on the experience and judgment of world-class personnel at Transcorp in choosing hotels and restaurants.
"Second, Transcorp helps to build other smaller hospitality businesses, and even those simply offering their apartments simply as short-let apartments, by recommending their accommodation to potential guests.
"A Transcorp recommendation is more or less an accreditation that the accommodation or other hospitality service meets the high standards for which Transcorp is known. This is great all around and will help revive the hospitality industry, especially since the downturn in the aftermath of COVID-19," he said.
The Vice President added that he found the app easy to navigate, with a copious offering of hotels, short-let apartments, experience tours.
"They lure you into it by showing you a photo of an incredibly mouth-watering meal, and I saw a few that almost convinced me to break my fast early.
"So, there was an amazing looking Chicken Cheese Pizza from Barnyard lounge in Asaba, some irresistible chicken meal – a 5-star chicken – from Platino in Lagos, and some 'carry go suya' spice prawns at 355 here in Abuja. So, from the photo of the meal that takes you to the restaurant itself, you have booking options, dine-in, pick up or delivery," he added.
Mr Osinbajo noted that, "I think the feature many especially property owners will find most fascinating is the host feature; as this enables you to put up your own property. And there are terms and conditions you need to meet for your property to be accepted. Same for whatever other entertainment facility you may wish to put out there for letting."
In her remarks, Mrs Olusola agreed with the position of the Vice President on the capability of the initiative to support the development of the domestic tourism industry.
"Aura is a digital hospitality platform that gives the opportunity to all our stakeholders and guests to actually be able to book accommodation and experiences just at their fingertips.
"Aura is an opportunity for us to diversify our economy, an opportunity to create jobs and employment, and to develop domestic tourism and leisure travel," she said.
The launch of Aura was also witnessed by the Speaker of the House of Representatives, Mr Femi Gbajabiamila; the Attorney General of the Federation and Minister of Justice, Mr Abubakar Malami; the Minister of Labour and Employment, Mr Chris Ngige; the Deputy Chief of Staff to the President, Mr Ade Ipaye; among other dignitaries.
The event featured delectable Nigerian cuisine, video presentations and live performances by leading Nigerian artistes and celebrities, including Tiwa Savage.
Business Post reports that since its launch on Thursday, the Aura by Transcorp app has recorded over 1,000 downloads on the Google Playstore.
Latest News on Business Post