Emirates Begins Special Offers for Trips to Dubai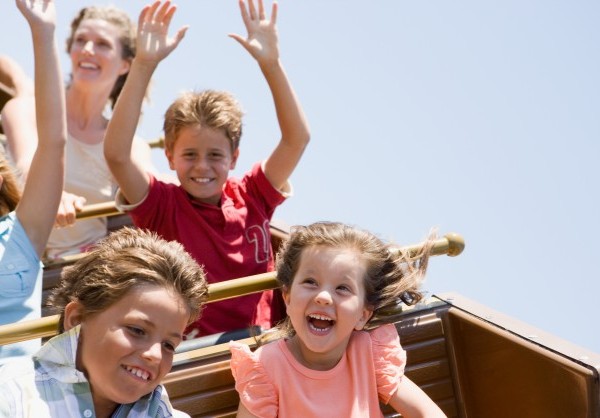 By Modupe Gbadeyanka
To help globetrotters kick off their 2017 travel plans, Emirates is launching special offers for trips to Dubai.
For a limited time, each ticket purchased on www.Emirates.com will include complimentary tickets to Dubai Parks and Resorts – the Middle East's largest integrated theme park destination.
Flight bookings have to be made between 22 January to 29 January 2017 for travel between 1 February and 31 March 2017.
Dubai's year-round sunshine, world-class shopping, stunning beaches and iconic buildings keep travellers returning time and time again. Whether it's a first visit or a return trip, there is always something new to explore – from the latest theme parks to the finest restaurants. Emirates' special deal offers great value and an even bigger incentive to visit Dubai.
Dubai has seen the addition of several new attractions in the last year. Among the latest must-see places in the dynamic city are Dubai Parks and Resorts which features three theme parks: Bollywood Parks™ Dubai, MOTIONGATE™ Dubai, as well as the region's first LEGOLAND® Park and LEGOLAND® Water Park. The entire destination is connected by Riverland™ Dubai – a retail and dining destination at the heart of Dubai Parks and Resorts which also features Lapita™ Hotel, a Polynesian themed family hotel part of the Marriott Autograph® Collection.
MOTIONGATE™ Dubai is the Middle East's largest Hollywood-inspired theme park, bringing blockbuster movies to life with rides, attractions and entertainment from three of the largest and most successful motion picture studios in Hollywood – DreamWorks Animation, Columbia Pictures and Lionsgate.
Bollywood Parks™ Dubai is the first park of its kind in the world and a must-visit for Bollywood fans, inspired by the greatest Bollywood blockbusters, it features five zones with interactive rides and multimedia theatre shows.
Families with children age 2-12 can enjoy interactive fun at LEGOLAND® Dubai and LEGOLAND® Water Park with over 60 LEGO® themed rides and water rides, shows, building experiences and attractions.
Emirates' hub in Dubai also provides direct connection to over 150 cities in 80 countries. Globalistas can explore the airline's latest destinations launched in 2016: Cebu and Clark in the Philippines, Yinchuan and Zhengzhou in China, Yangon in Myanmar, Hanoi in Vietnam and Fort Lauderdale in the US.
Emirates offers excellent onboard service from an international cabin crew who come from 135 nationalities and speak over 60 languages.  With lie-flat beds in Business Class, the largest in-seat screens in the world in Economy class at 13.3 inches and more than 2,500 channels of on-demand entertainment on the award-winning inflight entertainment system, ice Digital Widescreen, Emirates provides quality products and value for money.
Those travelling with children can take advantage of the extensive family offering from priority boarding across all airports to special kid's meals, dedicated children's entertainment on ice and exclusive toys and Lonely Planet Kids activity bags on board. Emirates is the only airline to operate an all Airbus A380 and Boeing 777 fleet, further elevating the passenger experience on board through a modern, state-of-the-art wide-body fleet.
Emirates Acquires Three DA42-VI Aircraft for Flight Training Academy
By Modupe Gbadeyanka
Emirates has made an order for three twin-engine DA42-VI aircraft and its corresponding flight simulator from Austria-based Diamond Aircraft Industries for the Emirates Flight Training Academy (EFTA).
This is in fulfilment of its promise of offering cutting-edge tech and state-of-the-art aircraft to train pilots of the future and help close the industry's skills gap.
Since 2020, more than 100 cadets have successfully graduated from EFTA, creating a strong pilot recruitment pipeline for Emirates and the industry.
The AUSTRO jet-fuel-powered DA42-VI aircraft is slated to be the flagship that ushers in multi-engine piston (MEP) training at EFTA.
The delivery of the aircraft is expected to commence soon, with all three slated to be received by EFTA in the first half of 2023.
"Our new fleet from Diamond Aircraft is part of our larger strategic intent for our cadet programme. It helps us design a bridging MEP programme for cadets to gain more flying experience while progressing from a single-engine to a light jet aircraft. It strengthens our offering and makes it more unique, rounded and robust.
"Our cadets will benefit hugely as they gain experience on three different types of aircraft, even before they're licensed. The new fleet also helps us go above and beyond in complying with the new GCAA guidelines.
"The DA42-VI is reliable, eco-friendly and a practical platform for MEP training. We're confident we've made the right choice," the Vice President of EFTA, Capt Abdulla Al Hammadi, said.
"We are thrilled that our DA42-VI is the choice for Emirates' flight training. This, once again, solidifies the aircraft's position as the industry-leading multi-engine piston trainer," said Liqun (Frank) Zhang, CEO of Diamond Aircraft Austria. "With Emirates, we are adding another premier flight academy to our long list of renowned training operators and are looking forward to supporting them with the most advanced and eco-friendly aircraft available on the market today."
The 4-seat DA42-VI is the newest version of Diamond's technology leading light piston twin-engine aircraft. It's the first certified general aviation piston aircraft to combine modern technology airframe, avionics, and power plants.
With its unique combination of performance and utility, the jet fuel-powered DA42-VI is designed to make transitioning from single to twin-engine much easier. The aircraft generates fuel savings of up to 50% compared to conventional AVGAS-powered twins, and its panoramic canopy provides excellent visibility during all flight manoeuvres.
Since its introduction, well over 1,100 DA42 aircraft have been delivered, outselling all other certified piston twins combined. The all-composite DA42-VI is equipped with efficient, silent, clean and reliable 168hp jet fuel AUSTRO engines AE300, Garmin G1000 NXi with 3-axis Automatic Flight Control System and optional electrically driven air conditioning.
Emirates Forward Bookings Remain Robust on Strong Customer Demand
By Modupe Gbadeyanka
The Chief Commercial Officer of Emirates, Mr Adnan Kazim, has said the airline's forward bookings have remained robust amid a strong customer demand, spurring the company to ramp up its operations across continents.
According to him, in the past months, the airline has planned and executed the rapid growth of its network operations, reintroducing services to five cities, launching flights to one new destination (Tel Aviv), and adding 251 weekly flights onto existing routes and continuing the roll-out of service enhancements in the air and on the ground.
It was disclosed that Emirates has continued to scale up its A380 operations with the reintroduction of the iconic double-decker across its network: Glasgow (from 26 March), Casablanca from (15 April), Beijing (from 01 May), Shanghai (from 04 June), Nice (from 1 June), Birmingham (from 1 July), Kuala Lumpur (from 01 August), and Taipei (from 01 August).
"Emirates is working hard on several fronts – to bring back operating capacity as quickly as the ecosystem can manage while also upgrading our fleet and product to ensure our customers always enjoy the best possible Emirates experience.
"So far, four of our A380 aircraft have been completely refurbished with our new cabin interiors and Premium Economy seats, and more will enter service as our $2 billion cabin and service enhancement program picks up pace," Mr Kazim added.
He noted that in the coming months, established routes to Europe, Australia and Africa would be served with more Emirates flights, while in East Asia, more cities are seeing route restarts.
Emirates had upcoming route enhancements by regions, including in Europe,  Australia and New Zealand, East Asia, as well as in Africa which covers Cairo: from 25 to 28 weekly flights by 29 October; Dar es Salaam: from 5 flights a week to daily flights starting 01 May and Entebbe: from 6 flights a week to daily flights starting 01 July.
Mozambique Okays Visa Exemption for 28 Countries, Snubs Nigeria
By Kestér Kenn Klomegâh
A number of African countries are focusing on promoting extensively inbound tourism. They are luring potential external investors to the tourism industry.
The latest in the southern African region is Mozambique, which has approved a visa exemption for 28 countries for tourism and business.
As the Council of Ministers approved the decree in mid-March, the exemption applies to visitors holding ordinary passports and allows for a 30-day stay, renewable to an additional 60 days.
The model adopted by the Mozambican government is similar to the United States visa waiver program in the sense that it requires travellers to register on a platform for pre-screening at least 48 hours before travelling and to pay a processing fee of MZN-650 (equivalent £8.50).
In the list released, Nigeria, which prides itself as the giant of Africa and the largest economy on the continent, was missing.
The approved countries for this programme are Belgium, Canada, China, Denmark, Finland, France, Germany, Ghana, Indonesia, Israel, Italy, Ivory Coast, Japan, The Netherlands, Norway, Portugal, Russia, Saudi Arabia, Senegal, Singapore, South Korea, Spain, Sweden, Switzerland, Ukraine, United Arab Emirates, the United Kingdom and the United States.
The visa exemption is a follow-up to the launch of a platform last December that allowed prospective visitors to apply for an electronic pre-authorization to travel into the country. The introduction of e-visas has seen an increase of over 30 per cent in the number of travellers entering the country compared to the same period in the previous year.
The e-visa platform commits the country to respond to applications within five days, but general feedback places an average response at 24 hours, and the few issues reported are usually created by users not uploading the required documentation.
 President Filipe Jacinto Nyusi, since August 2022, has taken steps containing 20 reform measures aimed at delivering to visitors and potential investors a path for a more competitive and more accessible country. Mozambique, with an approximate population of 30 million, is one of the 16-member Southern African Development Community.
Latest News on Business Post