FG Fixes Lagos-Ibadan Rail Fare for N6,000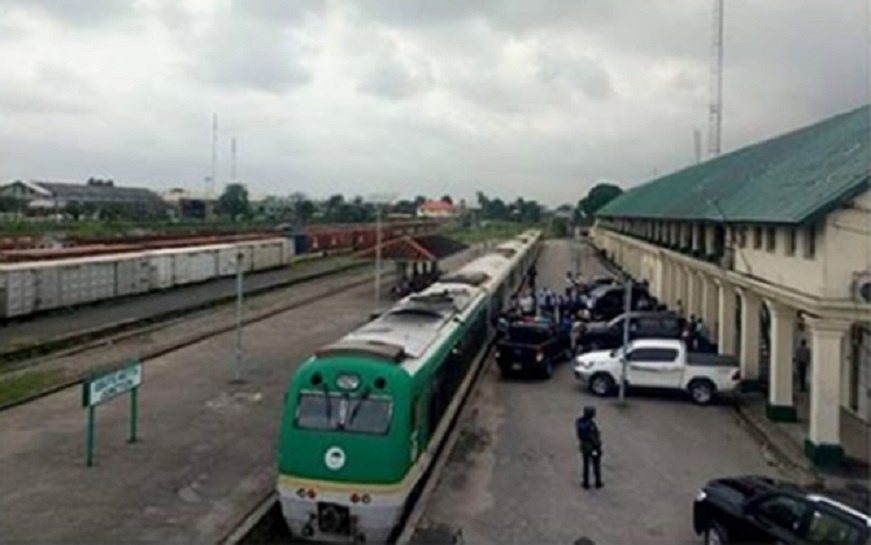 By Adedapo Adesanya
The federal government has announced the fares on the new Lagos-Ibadan train service expected to begin operations by January 2021.
The Minister of Transportation, Mr Rotimi Amaechi, made the announcement during the inauguration of the Governing Council of the Chartered Institute of Transport Administration of Nigeria (CIOTA) in Abuja on Friday.
According to him, passengers who intend to use the train to move from Lagos to Ibadan will have to cough out between N3,000 and N6,000, depending on the class they intend to be in the means of transportation, but he assured them of safety in the journey.
Mr Amaechi said: "I have received the mandate of President Muhammadu Buhari to inaugurate the Lagos/Ibadan rail project by January 2021 which will make Nigerians see the way the standard gauge railway looked like.
"Today, I approved the charges on passengers from Lagos to Ibadan. We just transfer how we charged from Abuja to Kaduna.
"We charge N3,000 per economy seat, N5,000 for business class and N6,000 for first class, the same is applicable to Lagos to Ibadan.
"It should have started running by now before Mr President inaugurates it by January."
The minister said that the ministry would collaborate with CIOTA to enable them to achieve their objectives.
He said that CIOTA role was critical to the growth of transportation in Nigeria, adding that the country had advanced a lot in the area of transportation.
Meanwhile, the Chartered Institute of Transport Administration of Nigeria (CIOTA) said the institute has begun the process of making transportation a professional sector in the country.
Mr Bashir Jamoh, the National President and Chairman of Council, said the move is to ensure that the sector achieves the global best standards and practices.
He said the institute would draw up a curriculum to keep the professionals abreast of developments in the transport sector.
Emirates Skywards Rewards Members With Juicy Offer
By Modupe Gbadeyanka
Flying via Emirates Airlines to the different parts of the world is getting more exciting with a reward programme introduced by the company.
The airline operator, through its award-winning loyalty programme, Emirates Skywards, has rolled out an exclusive offer to help members fast-track to higher tier status.
A statement from the organisation disclosed that members can automatically earn double Tier Miles on all Emirates and flydubai flights booked from April 1 until 30 June, for travel between April 1 and December 30, 2021.
The offer applies to any ticket, regardless of fare type, purchased on Emirates or flydubai during the offer period – helping members quickly earn sufficient Tier Miles to bump up against one-tier status higher.
For example, an Emirates Skywards Blue tier member can upgrade to an Emirates Skywards Silver tier member, and an Emirates Skywards Silver tier member can upgrade to an Emirates Skywards Gold tier member, the statement explained.
To be eligible for the promotion, customers need to simply be existing Emirates Skywards members or join as a new member before June 30, 2021.
Members can now move up tiers faster and unlock an extensive range of benefits and rewards.
Emirates Skywards offers four tiers of membership – Blue, Silver, Gold and Platinum. Each Tier offers members unique privileges and advantages, including lounge access, priority boarding, dedicated check-in counters, complimentary seat selection and much more, the company further explained.
It also said in addition to earning double Tier Miles, members will still be able to earn Skywards Miles on flights flown during the offer period.
Skywards Miles can be redeemed for an extensive range of rewards, including flight upgrades, hotel stays and money-can't-buy experiences, it said.
With more than 27 million members worldwide – Emirates Skywards continues to provide its members with rich value offerings, unmatched rewards and innovative offerings.
Earlier this year, the loyalty programme was one of the first in the world, and first in the region, to offer members a generous extension on tier status until 2022.
The loyalty programme has also extended the validity of any Skywards Miles due to expire from April 2020 until June 30, 2021.
The blockchain brings new financing options to the business market. For example, Bitcoin Cash casino has adapted to only using cryptocurrency. This way, it makes it easier for their customers to deposit and withdraw in a BCH casino. Entrepreneurs have taken note of this and are looking to invest more in crypto than in fiat markets.
Latest News on Business Post