Quickteller Delves into Transport Business for Better Travel Booking Experience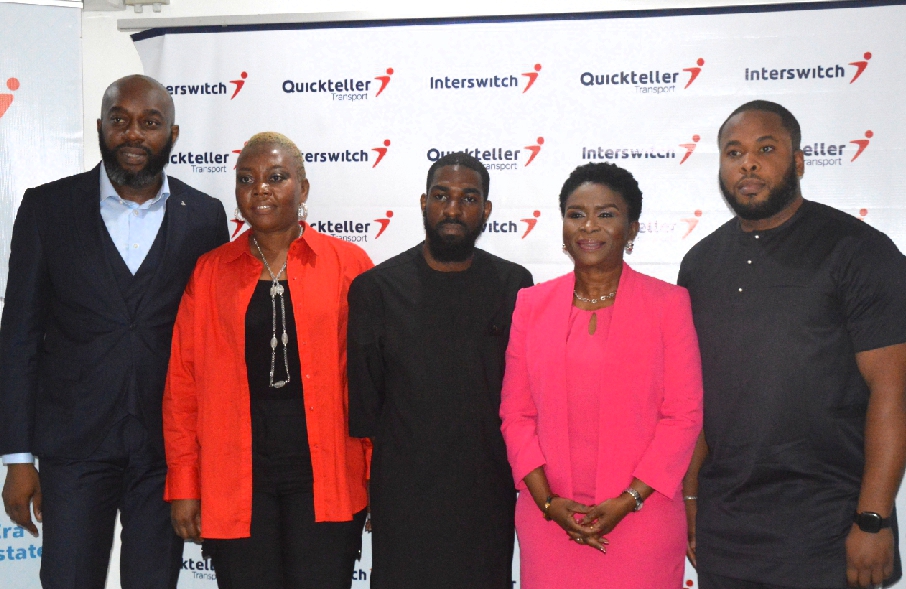 By Aduragbemi Omiyale
The desire to make life easier for people has made Quickteller venture into the transport business, designing innovative services to enrich the travel booking experience.
The company has launched Quickteller Transport to allow users to easily search and book inter-state trips from multiple travel operators across Nigeria.
Quickteller Transport is embedded as a service on Quickteller Web and Mobile app and is available for use by both new and existing Quickteller customers.
Users will also be able to filter their search to specific or preferred operators and compare fares based on vehicle type, departure point and time, and specialised access functions provided by transport operators, including seat selection and preferred pick-up location option, all at their convenience.
According to the consumer digital lifestyle and payments platform powered by Interswitch, Quickteller Transport was created in line with its mission to develop technology solutions that connect and empower individuals, businesses, and communities across Africa.
The Quickteller Transport Service is another step in the company's continued commitment to providing its customers with convenient access to lifestyle and payment services, the Managing Director of Interswitch Industry Ecosystems Division, Ms Chinyere Don-Okhuofu, stated.
"Transportation is a necessary aspect of human life, enabling social and economic interactions. In keeping with our culture of driving innovation and positively impacting consumer lifestyle in society, we developed our Quickteller Transport service to provide added travel booking and payment convenience to our over 5 million customers.
"Built as a multimodal offering, we will be rolling it out to include other travel and transportation modes such as trains and ferries, working with operators across Nigeria.
"We are ecstatic to be launching this service. And as we launch our suite of new complementary services, Quickteller customers can be assured of our commitment to providing an excellent experience using Quickteller to access all their lifestyle and payment needs," Ms Don-Okhuofu added.
Tourism Recovery Jumps 65% of Pre-Pandemic Levels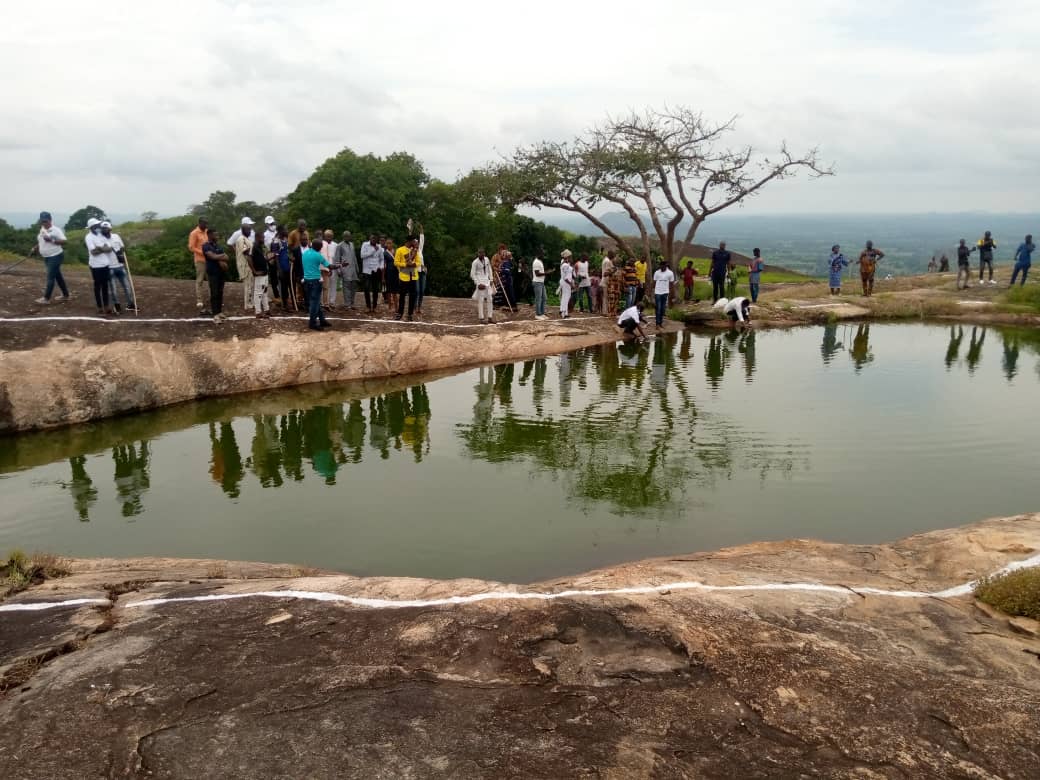 By Adedapo Adesanya
Tourism recovery accelerated to reach 65 per cent of pre-pandemic levels, the World Tourism Organisation (UNWTO) has revealed. This is an estimated 700 million tourists travelled internationally between January and September.
This equates to 63 per cent of 2019 levels and puts the sector on course to reach 65 per cent of its pre-pandemic levels this year, in line with UNWTO scenarios. Results were boosted by strong pent-up demand, improved confidence levels, and the lifting of restrictions in an increasing number of destinations.
Highlighting the speed at which the sector has recovered from the worst crisis in its history, the latest World Tourism Barometer from the agency reveals that monthly arrivals were 64 per cent below 2019 levels in January 2022 and had reached -27 per cent by September. An estimated 340 million international arrivals were recorded in the third quarter of 2022 alone, almost 50 per cent of the nine-month total.
Europe continued to lead the rebound of international tourism. The region welcomed 477 million international arrivals in January-September 2022 (68 per cent of the world total), hitting 81 per cent of pre-pandemic levels. This was more than double that of 2021 by 126 per cent, with results boosted by strong intra-regional demand and travel from the United States. Europe saw a particularly robust performance in Q3 when arrivals reached almost 90 per cent of 2019 levels.
At the same time, the Middle East saw international arrivals more than triple, by 225 per cent year on year in January-September 2022, climbing to 77 per cent of pre-pandemic levels.
Africa saw a 166 per cent growth, and the Americas made a 106 per cent rise compared to 2021, reaching 63 per cent and 66 per cent of 2019 levels, respectively. In Asia and the Pacific, there was a 230 per cent rise as arrivals more than tripled in the first nine months of 2022, reflecting the opening of many destinations, including Japan, at the end of September. However, arrivals in Asia and the Pacific remained 83 per cent below 2019 levels.
China, a key source market for the region, remains closed due to surging COVID-19 cases.
Several subregions reached 80 per cent to 90 per cent of their pre-pandemic arrivals in January-September 2022. Western Europe (88 per cent) and Southern Mediterranean Europe (86 per cent) saw the fastest recovery towards 2019 levels.
The Caribbean, Central America (both 82 per cent), and Northern Europe (81 per cent) also recorded strong results. Destinations reporting arrivals above pre-pandemic levels in the nine months through September include Albania, Ethiopia, Honduras, Andorra, Puerto Rico, Dominican Republic, Colombia, El Salvador and Iceland.
In the month of September, arrivals surpassed pre-pandemic levels in the Middle East (+3 per cent over 2019) and the Caribbean (+1 per cent) and came close in Central America (-7 per cent), Northern Europe (-9 per cent) and Southern and Mediterranean Europe (-10 per cent).
Meanwhile, some destinations recorded notable increases in international tourism receipts in the first seven to nine months of 2022, including Serbia, Romania, Türkiye, Latvia, Portugal, Pakistan, Mexico, Morocco and France.
The recovery can also be seen in outbound tourism spending from major source markets, with strong results from France, where expenditure reached -8 per cent through September, compared to 2019. Other markets reporting strong spending in the first six to nine months of 2022 were Germany, Belgium, Italy, the United States, Qatar, India, and Saudi Arabia.
Looking ahead, the challenging economic environment, including persistently high inflation and soaring energy prices, aggravated by the Russian offensive in Ukraine, could weigh on the pace of recovery in Q4 and into 2023.
The latest survey among the UNWTO Panel of Tourism Experts shows a downgrade in confidence levels for the last four months of 2022, reflecting more cautious optimism. Despite growing challenges pointing to a softening of the recovery pace, export revenues from tourism could reach $1.2 to $1.3 trillion in 2022, a 60-70 per cent increase over 2021, or 70-80 per cent of the $1.8 trillion recorded in 2019.
Closure of Imo State Zoo Will Affect Conservation Education, Tourism—NAZAP
By Aduragbemi Omiyale
The Nigerian Association of Zoological Gardens and Wildlife Parks (NAZAP) has said the alleged plan to close the Imo State Zoo in Nekede would negatively affect conservation education, research and tourism in Nigeria.
In a statement, the group advised Governor Hope Uzodinma of Imo State to reconsider this decision, saying it would send the wrong signal to the global community, especially after he promised during the 2020 World Wildlife Day commemoration in Owerri, Imo State, that his administration would upgrade the facility to international standards.
It has been rumoured that the Imo State Zoo would be shut down, and efforts by NAZAP to prevent this have been futile.
In the statement made available to Business Post, the association expressed dismay at the action, saying it was not consulted as a critical stakeholder in the sector.
NAZAP described the Imo State Zoo as one of the thriving zoos in the country, noting that its closure will be like a policy somersault.
"The Imo State Zoo is a key member of NAZAP and amongst the earliest that blazed the trail in national zoo development. Its in-situ conservation scheme is registered amongst international conservation stakeholders, both in the index of liveable cities, climate change and in the aspects of sustainable development," the group stressed.
"Our pioneer NAZAP Year Book has equally listed Imo State Zoo amongst its thriving national assets, thus deserving pride of place.
"We will be saddened by this turn of event, if true, especially as the zoo is now the only surviving zoo in the South East of Nigeria," it added.
NAZAP further disclosed that, "Bringing closure to this facility, as being alleged, will be a costly narrative for conservation education, research and tourism in Nigeria, in view of the zoo's status as a major facility for field practical training of students, renewable natural resource, environmental, ecological and biological sciences centre."
"NAZAP has thus advanced the option of encouraging pertinent partnerships with prospective private sector investors in ensuring the zoo's overall development and sustainability," it stated.
"However, in the event of any properly planned relocation of any zoo, the intended new location is meant to be fully developed before the animals are translocated.
"In contemplating the movement of a large number of animals, many of which are on the threatened or endangered list, the strategic and technical inputs of several agencies such as NESREA, VCRN, WISON and the National Park Service, including NAZAP should be factored," the organisation stated.
It warned that "there is every need for such exercises as zoo closure to be appropriately guided to guard against untoward logistical or ecological eventualities."
"It is in the light of the above relevant circumstances that we advise that the state government initiate the required protocols of engagement with the above-stated professional stakeholders if indeed the closure of such a facility is contemplated," NAZAP declared.
NiMet Warns Airline Operators of Bird Strikes as Dry Season Nears
By Adedapo Adesanya
The Nigerian Meteorological Agency (NiMet) has alerted airline operators that the dry season would witness the influx of birds to the affected states, which according to it, might cause bird strikes in the airspace.
During the dry season, the agency explained that there could be increased chances of bird strikes due to the influx of migratory birds. This constitutes a hazard to flight operations.
Consequently, NiMet warned the public of the possible commencement of the dry season, otherwise called the harmattan season, in most parts of the north.
In a statement by its spokesman at the weekend, Mr Muntari Ibrahim, the agency issued warnings about potential bird strike occurrences, flight delays, and cancellations as harmattan begins in most parts of the country.
The statement said: "It is following weather report of observed movement of dust plumes from the source region (Niger and Chad ) where dust-haze and haziness, in relatively low visibility values, are expected into the county within the next 24 hours,
"In the next 24 hours, there are good prospects of dust haze (in moderate horizontal visibility, 2000m – 5000m) over Maiduguri, Yobe, Katsina, Kano, Kaduna, Gombe, Bauchi and Jigawa States, while other northern states (including North-central) could report sunny and hazy (visibility of 5–7km).
"It is expected that this weather condition will persist for the next 3 days. Worthy of note is the observed gradual increase of the Day-Time Temperature."
According to the statement, the dry season is usually a period of no rainfall in the North and a period of little or no rainfall in the South.
It noted that the weather would be characterised by dust particles, harmattan cold, especially at night, high day-time temperature values, fog occurrences, hazy conditions, and associated health-related risks such as meningitis, respiratory illnesses, and more.
As the dry season begins, the agency advised stakeholders and, indeed, the general public that in places where dust haze would impair visibility, motorists should drive cautiously.
"People with respiratory issues should apply necessary caution, especially for outdoor activities. Airline operators are also advised to get updated weather reports from NiMet offices for effective planning of their operations, stressing that with warmer temperatures, there are higher chances of clear air turbulence.
"Hot weather results in the longer distance on the runway to generate enough lift for flight take-off. This increases the fuel consumption and requires adequate planning by operators," the statement said.
"Motorists are also advised to adhere to recommended tyre pressure by the manufacturers, especially during the hot days to safeguard against tyre bursts.
"With reduced visibilities, flight delays or cancellations, in compliance with safety regulations may not be unexpected," it added.
It explained that the climate of Nigeria "is characterised by two distinct seasons – rainy season and dry season. The rainy season usually lasts between late February and Early November in the South, with a little break between late July and Mid-August, while it lasts between late May to early Mid October in the North.
"Beyond this period, between the end of the rainy season and the beginning of the next rainy season, is the dry season, which is what is unfolding."
Also, the Nigerian Meteorological Agency assures the public that it will keep track of the changes in weather and provide updates when necessary.
Latest News on Business Post