Africa Trade Forum 2018 Begins Friday in Lagos
By Dipo Olowookere
Stakeholders from various sectors will from Friday, November 2 gather in Lagos for the Africa Trade Forum 2018.
The event is hosted by Nigeria's Ministry of Industry, Trade and Investment, and co-organised by the United Nations Economic Commission for Africa (ECA), The Rockefeller Foundation, and the African Union Commission (AUC).
During the programme, which ends on Saturday, November 3, participants will discuss the process for realizing the African Continental Free Trade Area (AfCFTA).
According to the organisers, attendees would be drawn from political and governance spheres, the private sector and entrepreneurs, philanthropies, academia, researchers, and development partners,
The AfCFTA was signed in March 2018 by 44 African countries and, if ratified, will become one of the world's largest trading blocs.
It is also the biggest trade agreement signed since the World Trade Organisation (WTO) was established, bringing together 1.3 billion people with a combined gross domestic product (GDP) of more than $2 trillion in a single market. The agreement aims to provide improved competition and lower business costs.
The Forum's purpose is to look into the challenges and opportunities of the AfCFTA in individual African states, and to better understand how AfCFTA can drive economic development and prosperity on the continent for all of Africa's citizens.
"The idea of an integrated African market to industrialize Africa, spur growth, enhance welfare and create jobs has been around for a long time.
"However, with the actual emergence of the AfCFTA in 2018, the decision was taken by the government to mobilize stakeholders in the Nigerian economy to understand its details, interpret its opportunities and reorganize our economic system for coherence and coordination, if the opportunities of the AfCFTA are to be realized and maximized.
"This Forum is a unique opportunity to proactively engage with a wide range of stakeholders to ensure that AfCFTA works for Nigeria," Nigeria's Minister of Industry, Trade and Investment, Mr Okechukwu Enelamah, said.
The AfCFTA offers a long-awaited platform for Africa to ramp up its industrialization through various channels such as eliminating tariffs on intra-African trade, which will result in more competitive services that reduce business costs, improve business efficiency, and enhance value to consumers.
Economic Commission for Africa (ECA) Executive Secretary Vera Songwe says in an age of trade wars, Africa is sending a strong message that trade deals and reforms can be approached through consensus-building and cooperation, leaving no one behind.
"In order to ensure the African Continental Free Trade Area has a game-changing impact on African economies, we must now develop clear strategies for product diversification and inclusive implementation. The speed at which countries have signed and are now ratifying the AfCFTA agreement underscores the momentum behind this African flagship initiative," the ECA Chief said.
According to ECA studies, Africa is less industrialized today than it was three decades ago. The continent's manufacturing share of output and exports has steadily declined, and Africa's exports remain largely concentrated in primary commodities and raw materials. Through AfCFTA, industrialization will help create employment for Africa's growing youth population, thereby improving livelihoods, access to education and health.
The agreement is also expected to lead to booming multi-sectoral growth in areas including agriculture, where the AfCFTA will provide opportunities to drive agri-business and provide access to new regional markets for farmers and regional agro-value chains. With regard to access to electricity, about 600 million Africans still lack access to electricity. If current trends continue, it could take up to the year 2080 until Africa achieves full electrification. The AfCFTA would help build momentum on establishing an integrated set of platforms and partnerships to drive regional power systems, accelerate energy access for productive use, and bring down the costs of Africa's power generation.
"We are delighted to support ECA and AUC to set the table and steer the conversation on the AfCFTA with Africa's leaders. This Forum is an opportunity to work together to address challenges, discuss solutions, and increase awareness about the agreement's ability to be a transformative tool that improves the lives of millions of Africans, especially the most vulnerable," said Mamadou Biteye, Managing Director, Africa, for The Rockefeller Foundation.
The trade forum will provide a platform to discuss Africa's participation and ownership of the AfCFTA objectives and examine how intra-regional trade can enable prosperity in Africa. The Forum will bring together stakeholders to determine how nations can move from a signed AfCFTA to real action and implementation.
"The AfCFTA is critical for Africa's economic competitiveness and development. Once the African Continental Free Trade Area starts to fully function, African enterprises will be exposed to large economies of scale and scope. With expanded production and competitiveness, as well as increased investment, our enterprises will be able to increase Africa's share of global trade, creating opportunities for economic development as well as the prosperity of African countries," said the Africa Union Commission.
AfDB Board Okays $1.5bn to Avert Food Crisis in Africa
By Adedapo Adesanya
The Board of Directors of the African Development Bank Groups (AfDB) on Friday approved a $1.5 billion facility to help African countries avert a looming food crisis.
With the disruption of food supplies arising from the Russia-Ukraine war, Africa now faces a shortage of at least 30 million metric tons of food, especially wheat, maize, and soybeans imported from both countries.
The Abidjan-based bank, among other institutions, has disclosed that African farmers urgently need high-quality seeds and inputs before the planting season begins in May to immediately boost food supplies.
The Abidjan based bank's $1.5 billion African Emergency Food Production Facility is an unprecedented comprehensive initiative to support smallholder farmers in filling the food shortfall. It will provide 20 million African smallholder farmers with certified seeds.
Also, it will increase access to agricultural fertilizers and enable them to rapidly produce 38 million tons of food, which is about a $12 billion increase in food production in just two years.
The President of AfDB Group, Mr Akinwumi Adesina, said: "Food aid cannot feed Africa. Africa does not need bowls in hand. Africa needs seeds in the ground, and mechanical harvesters to harvest bountiful food produced locally. Africa will feed itself with pride for there is no dignity in begging for food."
Also, the Vice President of AfDB for Agriculture, Human and Social Development, Ms Beth Dunford, said, "The Africa Emergency Food Production Facility builds on lessons learned from the African Development Bank's Feed Africa Response to COVID-19  programme. That programme has provided a strategic roadmap to support Africa's agriculture sector and safeguard food security against the pandemic's impact."
The facility has benefited from stakeholder consultations, including those with fertilizer producers and separately with African Union agriculture and finance ministers earlier this month.
The ministers agreed to implement reforms to address the systemic hurdles that prevent modern input markets from performing effectively.
The bank's $1.5 billion strategies will lead to the production of 11 million tons of wheat; 18 million tons of maize; 6 million tons of rice; and 2.5 million tons of soybeans.
The plan is to provide 20 million farmers with certified seeds, fertilizer, and extension services. It will also support market growth and post-harvest management.
Also, the bank will provide fertilizer to smallholder farmers across Africa over the next four farming seasons, using its convening influence with major fertilizer manufacturers, loan guarantees, and other financial instruments.
The facility will also create a platform to advocate for critical policy reforms to solve the structural issues that impede farmers from receiving modern inputs. This includes strengthening national institutions overseeing input markets.
It has a structure for working with multilateral development partners. This will ensure rapid alignment and implementation, enhanced reach, and effective impact and will increase technical preparedness and responsiveness.
In addition, it includes short, medium, and long-term measures to address both the urgent food crisis and the long-term sustainability and resilience of Africa's food systems.
SA Startup Nile Raises $5.1m for Direct Agric Purchases
By Adedapo Adesanya
South African agriculture technology startup, Nile, which enables buyers to purchase directly from Africa's leading food producers through its marketplace, has raised a $5.1 million equity funding round led by Naspers Foundry.
The startup's end-to-end process connects farmers to commercial retailers of fresh produce both in South Africa and across the continent.
The business-to-business (B2B) platform facilitates transactions and safeguards payments on behalf of farmers, resulting in increased transparency and improved cash flow.
Nile's new equity round was led by Naspers Foundry, which contributed $2.5 million, alongside Platform Investment Partners, Raba Capital and Base Capital.
This transaction makes it Naspers Foundry's 10th transaction, with its portfolio also including SweepSouth, Aerobotics, Food Supply Network, The Student Hub, WhereIsMyTransport, Ctrl, Naked Insurance and Floatpays.
Speaking on this, Mr Louis de Kock, co-founder and CEO of Nile, "We are delighted to have Naspers Foundry support our mission to make fresh produce more accessible to people across the African continent.
"While we were able to bootstrap Nile through our initial growth phase, we look forward to having the backing of an internationally respected investor and experienced operator like Naspers as we scale our cross-border operations to the rest of Africa."
Adding his input, Mr Fabian Whate, head of Naspers Foundry said, "Nile provides a fully integrated ecosystem that creates trust between buyers and sellers on the platform and is a great example of tech entrepreneurs building innovative solutions that address people's everyday needs.
"We are excited about the growth potential of this business and its contribution to transforming the trade of fresh produce."
Nile was founded in 2020 to provide farmers with digital solutions that can address various pain points inherent to food trading – including price transparency, quality verification, speed of payments, the traceability of the produce and food waste.
Since Nile's inception, approximately 30 million kilogrammes of fruits and vegetables have been traded on the platform, with buyers originating from five countries and 35 towns and cities across Southern Africa.
Nile's services are used by farmers of all sizes, from small-scale farmers to large commercial farmers, with buyers ranging from large South Africa-listed companies to small family-owned retailers and wholesalers.
Nile also operates in Botswana, Namibia, Eswatini and Mozambique.
Migrating to Canada from Nigeria – Provincial Nominee Programs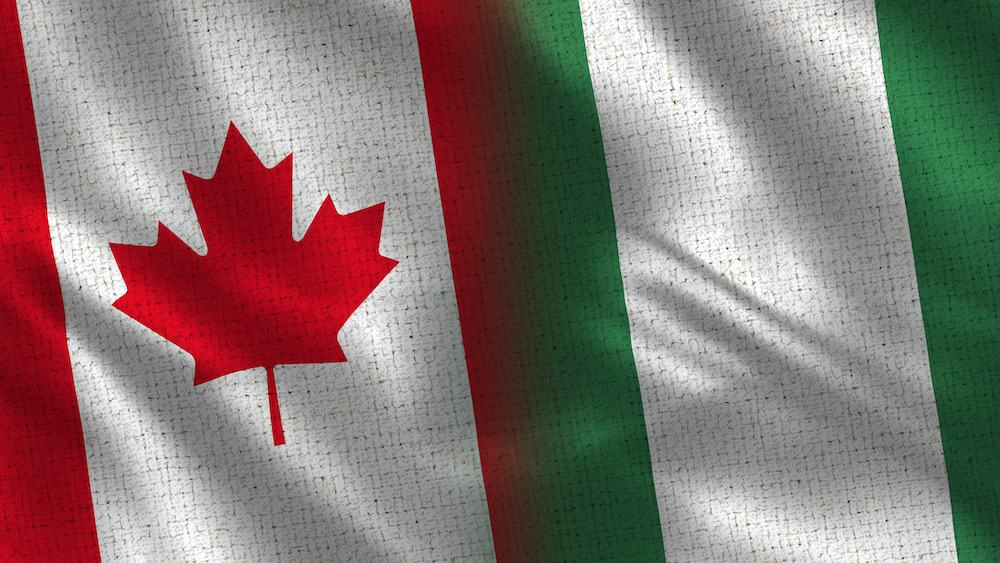 There continues to be a high demand for high-skilled immigrants in many developed countries worldwide, and Canada isn't an exception. The country's skilled immigration system recognizes that immigrants can be instrumental in addressing labour market needs and economic growth, especially when they have in-demand skills, experience, and education. Hence, the Provincial Nominee Program (PNP) is an important component of Canada's economic immigration system.
This provincial program creates a platform for the federal and provincial governments to work together to create industrial growth in Canada. The initiative makes it easier for qualified, skilled foreigners to become permanent residents. Provinces can nominate skilled immigrants who have been invited to apply for PR through Express Entry or the paper-based process.
Who Can Apply for PNP?
Although the nominee program is exclusive to workers, not all applicants in the job market are eligible. Some workers may be eligible, depending on their occupation. If an applicant holds a high human capital that is in demand in the province, the individual can apply for nomination in any of the available PNP immigration programs best suited.
Applicants must apply in the provinces they intend to live in. For example, a foreign senior developer who receives a "notification of interest" from Alberta is not qualified to apply under British Columbia's PNP, especially when the individual has no interest in becoming a long-term resident there. Using the same scenario, the software engineer may not be considered for this program if there's no intention to become a permanent resident in Canada.
Breaking Down the PNP Framework
As previously highlighted, there are two approaches to the PNP application process. The procedure entails undergoing some background checks, like police clearance and medical examinations for the province of application. The applicant must clear them successfully, as they make up part of the overall assessment. For those who consider the standard process, the requirements share some similarities with its counterpart.
To begin with, the applicants must meet the eligibility requirements for the province; likewise the Express Entry stream. Their skills must match one of the listed programs. That way, the province can invite such persons to apply. If nominated, they can submit the application to the IRCC. This approach has a longer wait time, compared to the second option.
Generally, the Express Entry stream is faster and more straightforward than the standard process. The skilled immigrant visits the province's website to apply for nomination. Whereby the province finds the applicant an ideal fit for its labour market needs, it proceeds to nominate the professional, earning the individual 600 CRS extra. The next step would be to create an Express Entry account and proceed to apply for permanent residence.
Another option would be to flip the process around. This time, the Express Entry account creation comes first, which the professional notifies the province of. This is where the "notification of interest" comes into play. With this approach, there is direct communication between the candidate and the province officials in charge of the application. The former can then apply to the latter's Express Entry stream and proceed to send the PR application to the IRCC.
Is Permanent Residence Available to Families of PNP-Nominated Immigrants?
The Provincial Nominee Program is one of the selected initiatives that encourage families to be united. Under this program, a spouse or child can accompany the foreign-born applicant when they make Canada their permanent residence. Those who move to Canada are eligible to become permanent residents as well. Plus, it extends to the children of the dependent children.
What Are Comprehensive Ranking System (CRS) Points?
When seeking permanent residence, various prerequisites must be met. Still, the Comprehensive Ranking System majorly determines whether a candidate is eligible for PR status. Points are allocated depending on the following:
Language proficiency
Academic background
Work experience
Age
Province ties
Some are given points for obtaining professional degrees, like the Master of Business Administration (MBA) or other specializations that require significant academic efforts. The same is true for a foreign skilled worker, such as a financial advisor, who is fluent in the required language (often English or French). When a province nominates this skilled professional, additional CRS points are added to the person's profile.
These points combined with those from other considerable aspects of the program, help the IRCC officials determine if the financial advisor qualifies for permanent residence.
How Can Applicants Improve Their Chances of Being Nominated?
Given a large number of skilled foreigners in the Express Entry pool, the possibility of being nominated quickly may be dicey. As such, applicants are advised to build a strong profile. Those who end up securing a job or enrolling in an academic program in Canada increase their CRS points and thus, their chances of getting a provincial nomination for PR application.
For example, an IT project manager seeking a PNP nomination from New Brunswick can boost his or her profile by acquiring a Master's degree from a Canadian university. This tech professional can boost the chances of being nominated for PR by securing an IT-related role, such as computer programming at a New Brunswick-based tech firm.
The CRS points for such an expert would be higher than someone in the same field who has no connection to the province. In other words, the province will be more inclined to nominate the former than the latter. In the end, it is not simply about being skilled, as many highly skilled individuals are in Canada seeking permanent residence; it is about being the best fit for a province's labour needs.
PNP Application Language Requirements
The language requirements for any of the streams in the PNP can vary. In general, the provinces nominate applicants who can integrate successfully into Canada. To this effect, applicants must be fluent in either English or French, depending on the stream. They'll need to demonstrate their competence by taking any of the exams below:
IELTS
CELPIP
TCF Canada
TEF Canada
The first two tests are English-based, whereas the last two are used to measure foreigners' French language skills. They evaluate an applicant's capability to converse, write, and listen in the language.
Conclusion
Canada's Provincial Nominee Program is not difficult to understand. With proper research and planning, foreign-born professionals can apply, get selected, and become part of the country's permanent population. There's so much more to Canada than the majestic snow-capped mountains and lakes. Those looking for a career upgrade can consider moving to Canada, particularly if they are competent and willing to settle down.
Latest News on Business Post