Digitisation Will Transform Competition Law in Africa—Report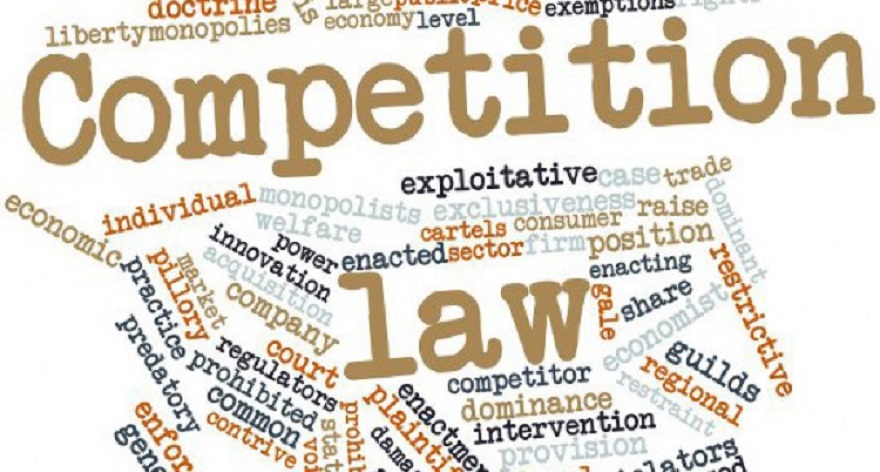 Digitisation has ushered in an era of hyper-connectivity, marked by disruptive digital platforms that operate on a global scale.
A recent Baker McKenzie report, Competition in the Digital Economy: An African Perspective, shows that, in Africa, this dynamic evolution of markets presents an opportunity for competition regulators to drive structural transformation and development.
To effectively achieve this, though, competition authorities need to balance the importance of upholding the regulatory process with the promotion of innovation and investment.
Lerisha Naidu, Partner and Head of the Competition & Antirust Practice Group at Baker McKenzie in Johannesburg, explains that digital markets are characterised by, among other things, multi-sided platforms, large returns to scale and complex network effects.
As a result, competition authorities are increasingly presenting novel theories of anticompetitive harm, which, unlike those in the more traditional markets, are yet to be tested. In this regard, there a number of common themes related to merger control, abuse of dominance and cartel conduct that point to the nexus between competition regulation and the digital economy in Africa.
In the context of merger control, Naidu notes that competition regulators increasingly perceive that the digital sector has been prone to false negatives – that is, transactions that should have been prohibited or approved subject to conditions, were instead approved.
"Whether or not such perception is accurate is debatable, but it is definitively a contributing factor in the regulators' appetite to amend various merger control principles insofar as digital markets are concerned," notes Naidu.
For example, Naidu explains that market definition is becoming more intricate in the evolving digital era, especially in relation to so-called zero-price markets, where users of products or services do not pay money for their use, such as social networks.
"One of the emerging views by regulators is that because market boundaries are difficult to define, and change rapidly in the case of platform markets, less emphasis should be placed on market definition in the competition assessment, and more on the theories of harm and identification of anticompetitive strategies," she says.
Naidu explains further that it is common for mergers to be notifiable and subject to evaluation only where the merging parties meet certain thresholds, usually in terms of turnover figures and asset values or market shares.
"An unexpected consequence of the use of financial thresholds is that mergers with meaningful effects in digital markets may, in certain circumstances, fall well below the prescribed monetary thresholds, with the result that market-altering transactions are able to escape competition law scrutiny.
"Compounding this concern is the threat of "merger creep", where numerous small start-ups are acquired through transactions that may appear relatively inconsequential on an individual basis but, when considered collectively, have significant competition implications for the market," she explains.
Naidu notes that competition authorities argue that the traditional financial threshold-based approach to merger notifiability may need to be reconsidered and, perhaps, replaced when it comes to transactions involving digital markets.
Angelo Tzarevski, a Senior Associate in Baker McKenzie's Competition & Antitrust Practice in Johannesburg, explains that another key attribute of digital markets is the acquisition of small start-ups by large firms. Start-ups often need to be acquired to access the capital required to scale up, leading to procompetitive effects.
"Africa has the fastest-growing tech start-up ecosystem in the world – going forward, competition authorities will likely pay close attention to determining and distinguishing between procompetitive acquisitions intended to expand or improve product offerings from those that have the object of eliminating competition – also termed killer acquisitions," he explains.
Competition authorities are also increasingly focussing on conduct that, if undertaken by dominant digital market players, may result in harm to competition.
"The issue is whether existing theories of harm apply to digital markets in all cases or whether new theories should be considered. It's also not clear how certain abusive conduct arising in digital markets will be assessed," he says.
Tzarevski notes that competition authorities have identified self-preferencing, the act of giving preference to your products or services over those of your rivals, as one example of potentially harmful conduct that may have the effect of entrenching dominance and excluding competitors.
Another example is the ability to acquire, process and analyse large volumes of data, which could enable dominant firms to exploit user data to exclude rivals. Regulators are increasingly arguing that, to remedy this concern, large data owners should be forced to share it with competitors.
Tzarevski, however, notes that there are several difficulties associated with treating data as "essential" and forcing data owners to share it with competitors.
"Data is ubiquitous, replicable and varies in its value and usefulness. It cannot be guaranteed that the data held by one entity is essential for the market participation of another entity. Moreover, placing an onerous obligation on data-rich firms to share data may also enable competitors to reverse-engineer proprietary algorithms and, in so doing, encourage free riding.
"Ultimately, this will deter investment in large-scale data-collection and innovation into data-driven platforms. Obligations to transfer data to competitors may also give rise to data privacy concerns," he explains.
Naidu notes further that with digital innovation opening up the economy to many individuals and businesses that were, until recently, excluded from meaningful economic participation, it is also likely that public interest imperatives will play a crucial role in the development and implementation of competition law in the digital space in Africa.
"Governments around the world have decisively shifted away from the purely economics-based origins of competition regulation, turning instead towards a model that acknowledges and, to an extent, caters to the broader needs of modern society," she adds.
Russia Proposes Complete Ban on Cryptocurrencies
By Adedapo Adesanya
The Russian central bank has proposed a complete ban on cryptocurrencies in the country.
The proposal emphasized that crypto is extremely volatile and has helped to spread fraudulent activities in the country, adding that it is also a potential risk to the country's national economy.
Director of the Bank of Russia, Ms Elizaveta Danilova, during a presentation, said that a complete ban would mean no mining, trading, or usage of crypto in the country.
However, owning cryptocurrencies would still be legal.
The report also suggested that the government should introduce punishments for individuals who buy or sell products/services using crypto.
The central bank, which is planning to issue its own digital currency, said crypto assets becoming widespread would limit the sovereignty of monetary policy, with higher interest rates needed to contain inflation.
This isn't the first time the Bank of Russia has gone after cryptos as it had banned mutual funds from investing in any cryptocurrencies.
In 2019, the country blamed cryptocurrencies for spreading money launching and terror financing.
However, the government legalized crypto in 2020, although banning their use as payments.
The move is the latest in a global cryptocurrency crackdown as governments from Asia to the United States worry that privately operated and highly volatile digital currencies could undermine their control of financial and monetary systems.
With the total ban of the asset by China, Russia witnessed a rise in crypto mining and this move has already triggered investors to dump their coins.
In September, China intensified its crackdown on cryptocurrencies with a blanket ban on all crypto transactions and mining, hitting bitcoin and other major coins and pressuring crypto and blockchain-related stocks.
Market analysts note that although the Bank of Russia's proposal can cause significant worry for its crypto traders and miners, it's still not confirmed if the government will follow through with a total ban.
Proposed Amazon Headquarters in South Africa Under Threat
By Adedapo Adesanya
Plans by Amazon to establish its Africa headquarters in Cape Town, South Africa, could hit a snag if a legal challenge by indigenous activists is allowed to proceed, a Cape Town court heard on Thursday, January 20.
According to reports, construction is already underway for Amazon's $262 million African headquarters on land that Khoisan communities hold sacred as a site of their early resistance to European colonisers in 1510.
Several Khoisan groups threw their support behind the project after the developers agreed to build a heritage, cultural and media centre that will be operated by indigenous groups.
However, the Goringhaicona Khoi Khoin Indigenous Traditional Council and a neighbourhood association have asked the Western Cape High Court to halt construction.
A lawyer for the property developers, the Liesbeek Leisure Property Trust, told the court that Amazon has signalled it will pull out of the project if the delay is granted.
According to an advocate, Mr Sean Rosenberg, "If Amazon has indicated, even directly, that it's not going to tolerate any further delays, that's not hearsay evidence.
"That's direct evidence of what Amazon's intentions are."
"The much more likely possibility is that this project will not go ahead, given what has happened up until now, given Amazon's impatience, given Amazon's indication," he added.
Amazon itself is not named in the case but the hearing is expected to conclude Friday.
Once hunter-gatherers, known under the now-discarded label of Bushmen, the Khoisan suffered deeply under colonisation and apartheid.
Many in their community say they still endure wide social inequalities and economic opportunities today, and their past remains overlooked.
DR Congo Raises Stake in Shelter Afrique 2.46%
By Aduragbemi Omiyale
The government of the Democratic Republic of Congo (DRC) has increased its shareholding in Shelter Afrique to 2.46 per cent, up from 1.68 per cent held previously.
This followed the payment of $1.7 million capital arrears in the pan-African housing development financier on December 22, 2021, to add to the initial $2.5 million.
DR Congo has now joined Tanzania, Morocco, Mali, Lesotho, Namibia, Togo and Zimbabwe as Shelter Afrique Class A shareholders who have fully paid their capital obligations.
"We are grateful to the government of the Democratic Republic of Congo as this is a show of strong belief in the role and mandates of Shelter Afrique in the provision of affordable housing in Africa, and particularly the DRC.
"We are particularly appreciative of the roles played by the Minister for Urban Planning and Housing, Mr Pius Mukala and the Minister for Finance, Mr Nicolas Kazadi, for making the disbursements," the Group Managing Director and Chief Executive Officer of Shelter Afrique, Mr Andrew Chimphondah said.
"We wish to show our gratitude to the eight shareholders who have fully paid their capital subscriptions and to those who continue to increase their stakes in the company – it is a huge vote of confidence in our board approved strategy which is being implemented successfully by the management," Mr Chimphondah added.
In the recent past, DRC has enhanced its engagement with Shelter Afrique. Consequently, the company has ramped up its activities in the country by actively pursuing large-scale, low-cost housing projects in DRC through public-private partnerships and equity investments.
Recently, Shelter Afrique approved a line of credit worth $11.4 million to a financial institution to finance 285 mortgages in the country.
Shelter Afrique is also keen on supporting urban regeneration projects in Lubumbashi and Goma, which is expected to develop 500 housing units – the company has set aside $20 million, pending board approval.
"Additionally, under our social housing plans, we are currently reviewing a housing project in Goma that seeks to develop 1000 housing units for families displaced by the eruption of Mount Nyiragongo and Kanyaja, which occurred in May and June 2021. When approved, we will invest $1 million in equity for a period of 7 years," he further stated.
Other projects so far financed by Shelter Afrique in the DRC include Devimco's 7-floor office building for rental purposes, La Tradition, Le Concorde, L'Ambassadeur; Azda; and a 10-storey building in Kinshasa developed by ELOLO SPRL.
Latest News on Business Post