Digitisation Will Transform Competition Law in Africa—Report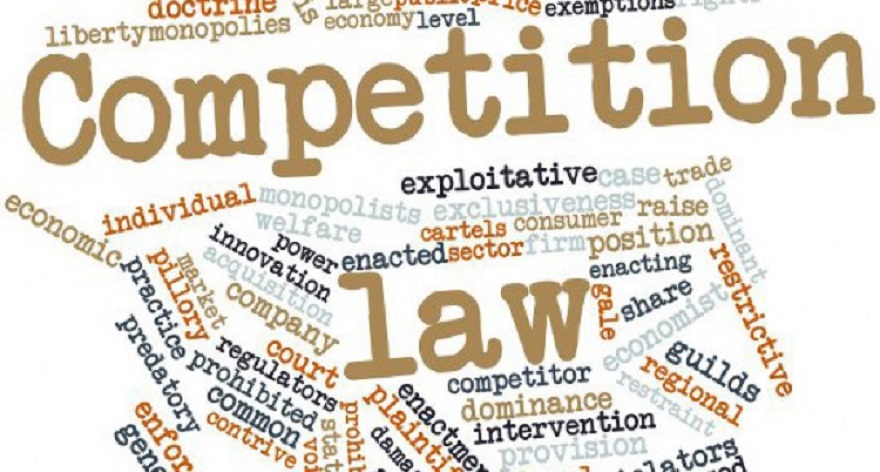 Digitisation has ushered in an era of hyper-connectivity, marked by disruptive digital platforms that operate on a global scale.
A recent Baker McKenzie report, Competition in the Digital Economy: An African Perspective, shows that, in Africa, this dynamic evolution of markets presents an opportunity for competition regulators to drive structural transformation and development.
To effectively achieve this, though, competition authorities need to balance the importance of upholding the regulatory process with the promotion of innovation and investment.
Lerisha Naidu, Partner and Head of the Competition & Antirust Practice Group at Baker McKenzie in Johannesburg, explains that digital markets are characterised by, among other things, multi-sided platforms, large returns to scale and complex network effects.
As a result, competition authorities are increasingly presenting novel theories of anticompetitive harm, which, unlike those in the more traditional markets, are yet to be tested. In this regard, there a number of common themes related to merger control, abuse of dominance and cartel conduct that point to the nexus between competition regulation and the digital economy in Africa.
In the context of merger control, Naidu notes that competition regulators increasingly perceive that the digital sector has been prone to false negatives – that is, transactions that should have been prohibited or approved subject to conditions, were instead approved.
"Whether or not such perception is accurate is debatable, but it is definitively a contributing factor in the regulators' appetite to amend various merger control principles insofar as digital markets are concerned," notes Naidu.
For example, Naidu explains that market definition is becoming more intricate in the evolving digital era, especially in relation to so-called zero-price markets, where users of products or services do not pay money for their use, such as social networks.
"One of the emerging views by regulators is that because market boundaries are difficult to define, and change rapidly in the case of platform markets, less emphasis should be placed on market definition in the competition assessment, and more on the theories of harm and identification of anticompetitive strategies," she says.
Naidu explains further that it is common for mergers to be notifiable and subject to evaluation only where the merging parties meet certain thresholds, usually in terms of turnover figures and asset values or market shares.
"An unexpected consequence of the use of financial thresholds is that mergers with meaningful effects in digital markets may, in certain circumstances, fall well below the prescribed monetary thresholds, with the result that market-altering transactions are able to escape competition law scrutiny.
"Compounding this concern is the threat of "merger creep", where numerous small start-ups are acquired through transactions that may appear relatively inconsequential on an individual basis but, when considered collectively, have significant competition implications for the market," she explains.
Naidu notes that competition authorities argue that the traditional financial threshold-based approach to merger notifiability may need to be reconsidered and, perhaps, replaced when it comes to transactions involving digital markets.
Angelo Tzarevski, a Senior Associate in Baker McKenzie's Competition & Antitrust Practice in Johannesburg, explains that another key attribute of digital markets is the acquisition of small start-ups by large firms. Start-ups often need to be acquired to access the capital required to scale up, leading to procompetitive effects.
"Africa has the fastest-growing tech start-up ecosystem in the world – going forward, competition authorities will likely pay close attention to determining and distinguishing between procompetitive acquisitions intended to expand or improve product offerings from those that have the object of eliminating competition – also termed killer acquisitions," he explains.
Competition authorities are also increasingly focussing on conduct that, if undertaken by dominant digital market players, may result in harm to competition.
"The issue is whether existing theories of harm apply to digital markets in all cases or whether new theories should be considered. It's also not clear how certain abusive conduct arising in digital markets will be assessed," he says.
Tzarevski notes that competition authorities have identified self-preferencing, the act of giving preference to your products or services over those of your rivals, as one example of potentially harmful conduct that may have the effect of entrenching dominance and excluding competitors.
Another example is the ability to acquire, process and analyse large volumes of data, which could enable dominant firms to exploit user data to exclude rivals. Regulators are increasingly arguing that, to remedy this concern, large data owners should be forced to share it with competitors.
Tzarevski, however, notes that there are several difficulties associated with treating data as "essential" and forcing data owners to share it with competitors.
"Data is ubiquitous, replicable and varies in its value and usefulness. It cannot be guaranteed that the data held by one entity is essential for the market participation of another entity. Moreover, placing an onerous obligation on data-rich firms to share data may also enable competitors to reverse-engineer proprietary algorithms and, in so doing, encourage free riding.
"Ultimately, this will deter investment in large-scale data-collection and innovation into data-driven platforms. Obligations to transfer data to competitors may also give rise to data privacy concerns," he explains.
Naidu notes further that with digital innovation opening up the economy to many individuals and businesses that were, until recently, excluded from meaningful economic participation, it is also likely that public interest imperatives will play a crucial role in the development and implementation of competition law in the digital space in Africa.
"Governments around the world have decisively shifted away from the purely economics-based origins of competition regulation, turning instead towards a model that acknowledges and, to an extent, caters to the broader needs of modern society," she adds.
China's Trade With Africa Reaches Record Highs
By Virusha Subban
According to China's Ministry of Commerce, trade between China and Africa increased by 40.5 per cent year-on-year in the first seven months of 2021 and was valued at a record high of $139.1 billion.
The Ministry noted that African products were increasingly being recognised in the Chinese market and that imports from Africa into China increased by 46.3 per cent between January and July 2021.
Further, the import of agricultural products, such as rubber, cotton and coffee from Africa into China doubled when compared to the first seven months of 2020.
Data from the Ministry further revealed that over the last 20 years, China's trade with Africa has risen 20-fold, showing that China is Africa's biggest bilateral trading partner.
A recent report by Economist Corporate Network, supported by Baker McKenzie and Silk Road Associates, BRI Beyond 2020 (Economist report), showed how these strengthening trade links are, in part, a result of favourable financial incentives offered to African jurisdictions by China. According to the Economist report, 33 of the poorest jurisdictions in Africa export 97 per cent of their exports to China with no tariffs and no customs duties.
This report noted that bilateral trade was still heavily centred on China's import of Africa's natural resources. However, in recent years China had increased its import of manufacturing products from more diversified economies such as South Africa.
A Baker McKenzie report with Oxford Economics – AfCFTA: A Three Trillion Dollar Opportunity (AfCFTA report) – revealed that over three-quarters of African exports to the rest of the world were still heavily focused on natural resources, but that on the import side, manufactured goods accounted for more than half the total volume of imports into African jurisdictions.
Africa's most important suppliers of manufactured goods were listed as Europe (35 per cent) China (16 per cent) and the rest of Asia, including India (14 per cent).
Africa's strong reliance on foreign jurisdictions for its manufactured goods shows that for intra-regional trade under the African Continental Free Trade Area (AfCFTA) to fully succeed, more jurisdictions in the region must develop their manufacturing bases and reduce their reliance on natural resources.
As such, reliable transport infrastructure is vital for businesses in Africa to be able to scale up production for regional export. The continent also needs to redouble efforts to ensure that an adequate supply of water and electricity is available.
Additional investments in utility infrastructure will have the added benefit of incentivising foreign companies to set up production facilities on the continent.
To aid Africa with these massive infrastructure needs, China has provided significant capital for key infrastructure projects in Africa in the last few years.
A further Baker McKenzie's report – New Dynamics: Shifting Patterns in Africa's Infrastructure Funding (infrastructure report) – showed that lending by Chinese banks into energy and infrastructure projects in Sub-Saharan Africa saw a small uplift in 2020, despite the pandemic, although deal values were well below their 2017 peak.
In 2017, Chinese banks lent $11 billion to African infrastructure projects, which decreased to $4.5 billion in 2018, $2.8 billion in 2019 and $3.3 billion in 2020.
Overall, the numbers show that there has been a slowdown in the number of infrastructure deals from China, although they are by far still the biggest investors in the region. In the short term, the report noted that more targeted lending from China is expected.
Further, the Economist report pointed out that political and policy commitments between China and Africa have strengthened and expanded in their scope in recent years.
During the 2018 Forum on China Africa Cooperation, an official forum between China and all states in Africa, Chinese President Xi proposed eight major areas for nations to collaborate on: industrial promotion, facility connectivity, trade facilitation, green development, capacity building, health and hygiene, humanities exchanges, and peace and security.
Chinese companies recently supported the construction of three major economic zones in sub-Saharan Africa, including the Zambia-China Economic and Trade Cooperation Zone, the Eastern Industrial Zone in Ethiopia and the China-Nigeria free trade zone. Such investments have been helping to create jobs, develop local industries and facilitate trade.
However, as Africa reduces its over-dependence on natural resources and increases its manufacturing capacity, it must also ensure it develops other industries in a sustainable way.
To this end, the Economist report outlined how China and Africa have agreed to work together on improving Africa's capacity for green, low-carbon and sustainable development, and to roll out more than 50 projects on clean energy, wildlife protection, environment-friendly agriculture and low-carbon development. The trade in sustainable goods and services is also expected to reap benefits for the African continent in future years.
Successful regional trade under AfCFTA will connect the region's wealthier and poorer nations, promote the growth of value chains and lay the foundations for increased international trade in the process. As free trade under AfCFTA takes hold, the existing strong trade ties that African jurisdictions already enjoy with China and the continent's other major trading partners, are expected to be further boosted.
Virusha Subban is a Partner and Head of Indirect Tax at Baker McKenzie in Johannesburg
Why World Bank Stopped Ease of Doing Business Report
By Adedapo Adesanya
The World Bank Group has discontinued the publishing of its Ease of Doing Business report after 18 years. The report measures regulations directly affecting the ease of doing business in 190 countries.
The Bretton Wood institution said it reached the decision to discontinue the report after "internal reports raised ethical matters, including the conduct of former board officials as well as current and/or former bank staff."
It was reported that an independent investigation document found that Ms Kristalina Georgieva, who served as the bank's chief executive officer from 2017 to 2019 and is now the managing director of the International Monetary Fund (IMF), applied "pressure" to have China ranked more favourably.
Ms Georgieva, however, disagreed with the findings, noting in a statement that, "I disagree fundamentally with the findings and interpretations of the Investigation of Data Irregularities as it relates to my role in the World Bank's Doing Business report of 2018."
The global lender noted that "trust in the research of the World Bank Group is vital" in continuing the issuance of the report.
"After reviewing all the information available to date on Doing Business, including the findings of past reviews, audits, and the report the Bank released today on behalf of the Board of Executive Directors, World Bank Group management has taken the decision to discontinue the Doing Business report," World Bank Group said in a statement.
The World Bank Group, however, said it remains firmly committed to advancing the role of the private sector in development and providing support to governments to design the regulatory environment that supports this.
World Bank Group said it is aware that the research informs the actions of policymakers, helps countries make better-informed decisions, and allows countries and private stakeholders – civil society, academia, journalists, and others to measure economic and social improvements more accurately.
However, the bank said it discovered some "data irregularities on Doing Business 2018 and 2020 were reported internally in June 2020, World Bank management paused the next Doing Business report and initiated a series of reviews and audits of the report and its methodology."
Going forward, the World Bank Group said it will be working on a new approach to assessing the business and investment climate.
The ease of doing business index was, above all, a benchmark study of regulation in 190 countries. The survey consisted of a questionnaire designed by the Doing Business team with the assistance of academic advisers. The questionnaire centred on a simple business case that ensures comparability across economies and over time.
As the Ease of Doing Business wraps up, the World Bank Group said it is deeply grateful to everyone that worked diligently to advance the business climate agenda" and it looks "forward to harnessing their energies and abilities in new ways."
The report is influential in many countries with it being a primary index used by investors seeking to invest in any country.
In Nigeria's case, the country was last ranked 131 on the 2020 Ease of Doing Business ranking with a general score of 56.9. The highest scores were obtained in the fields of starting a business, dealing with construction permits, and getting credits.
On the other hand, Nigeria's performance in other fields was low, for instance in registering properties, trading across borders, and resolving insolvencies.
The Nigerian government has always said its economic policies were aimed at helping it improve on the Ease of Doing Business index.
Shortage of Foreign Workers Rattles Russia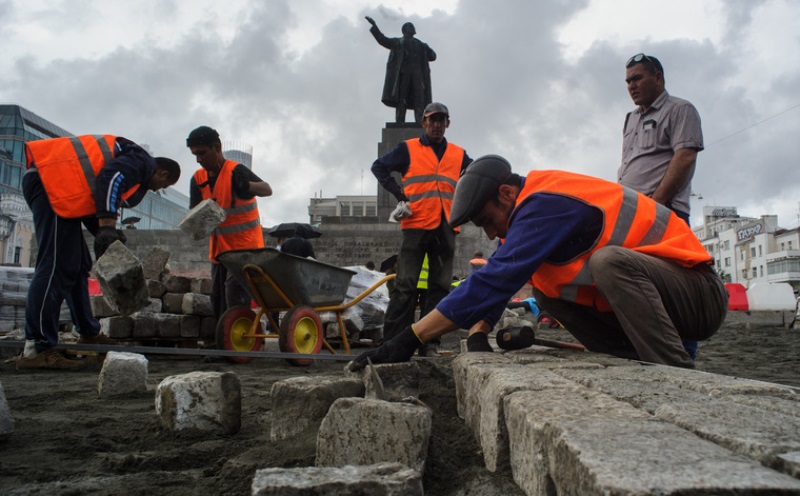 By Kester Kenn Klomegah
Deputy Mayor of Moscow for Economic Policy and Property and Land Relations Vladimir Efimov, in an interview published this mid-September in the newspaper Izvestia, widely circulated and reputable Russian media, lamented that Moscow is still experiencing a shortage of foreign workers at construction sites, now there is a shortage of about 200,000 people.
"This problem remains today Moscow lacks about 200,000 migrants. And we hope that in the near future, the restrictions on their entry into the country will be softened," Yefimov said, answering the question of the publication whether the issue of the shortage of migrant workers for construction sites in Moscow.
According to him, "the lack of labour resources leads to the fact that employers, primarily developers, outbid employees from each other, which increases the cost of their services.
"If we talk about the period before the pandemic, for several years, housing prices in Moscow have hardly grown. Against the background of the pandemic, the cost of housing has increased, actually catching up with inflation in previous years," said the Vice Mayor of Moscow.
The announcement simply highlighted the inconsistency dealing with migrant policy and the complete lack of foresight, especially what to do with migrants from the former Soviet republics. Thanks to these migrants, mostly employed in the construction fields and (cleaning, sewage disposal or removal services) in various neighbourhoods or districts, Moscow has won awards for being a modern and clean smart city in Europe. These migrants continuously play an important role, most often underestimated, in building infrastructure and in the general development of society.
According to a survey of Promsvyazbank (PSB), Opora Rossii and Magram Market Research conducted in June 2021 found out that 45 per cent of small and medium-sized businesses in Russia need new employees.
Entrepreneurs still consider the unfavourable economic conditions caused by the pandemic to be the main obstacle to business expansion, and employing new staff requires extra cost for training in the social services sector.
Opora Rossii, an organization bringing together Russian small and medium-sized enterprises (SMEs), and the Institute for Social Analysis and Forecasting of the Russian Presidential Academy of National Economy and Public Administration (RANEPA), among other business organizations and institutions, have been very instrumental on the significant role by working force, its combined objective and beneficial impact on the economy of Russia.
Several experts, in addition, have explained that migrants from the former Soviet republics could be useful or resourceful for developing the economy, especially on various infrastructure projects planned for the country. This huge human resource could be used in the vast agricultural fields to boost domestic agricultural production. On the contrary, the Federal Migration Service indiscriminately deports them from Russia.
Within the long-term sustainable development program, Russia has multibillion-dollar plans to address its infrastructure deficit especially in the provinces, and undertake mega projects across its vast territory, and migrant labour could be useful here.
The government can ensure that steady improvements are consistently made with the strategy of legalizing (or appropriately regulating their legal status) and redeploying the available foreign labour, the majority from the former Soviet republics, rather than deporting back to their countries of origin.
Moscow Mayor Sergei Sobyanin has been credited for transforming the city into a very neat and smart modern one, thanks partly to foreign labour – invaluable reliable asset – performing excellently in maintaining cleanliness and on the large-scale construction sites, and in various micro-regions on the edge or outskirts of Moscow.
With its accumulated experience, the Moscow City Hall has now started hosting the Smart Cities Moscow, an international forum dedicated to the development of smart cities and for discussing changes in development strategies, infrastructure challenges and adaptation of the urban environment to the realities of the new normal society.
Kremlin Spokesman Dmitry Peskov has acknowledged that Russia lacks a sufficient number of migrants to fulfil its ambitious development plans. He further underscored the fact that the number of migrants in Russia has declined significantly, and now their numbers are not sufficient to implement ambitious infrastructure projects in the country.
"I can only speak about the real state of affairs, which suggests that, in fact, we have very few migrants remaining over the past year. Actually, we have a severe dearth of these migrants to implement our ambitious plans," the Kremlin spokesman pointed out.
In particular, it concerns projects in the agricultural and construction sectors. "We need to build more than we are building now. It should be more tangible, and this requires working hands. There is certainly a shortage of migrants. Now there are few of them due to the pandemic," Peskov said.
The labour shortage is not only related to Moscow but it applies to many regions including the Far East. During the 6th edition of the Eastern Economic Forum (EEF) held in Vladivostok, the demography decline and labour shortage have been identified as factors affecting the development of the vast region. With plans to build residential blocks, establish industrial hubs and fix businesses, these depend largely on the working labour force.
The Russian government continues discussing a wide range of re-population programs, hoping to attract in particular Russians there, even with the promise of incentives such as double income, the mortgage system, early retirement and free plots of land, but few results have been achieved. According to official sources, Russia's population is noticeably falling and now stands at 146 million.
The Far East is almost the size of Canada with its current population (a mixture of natives plus legalized immigrants) more than 38 million. That compared, the Far East which is estimated at 40% of Russia's territory and with an estimated 6.3 million is one of the most sparsely populated areas in the world.
Kremlin has made this its absolute long-term priority, and the challenging task is to create an environment for investment and attract people. President Vladimir Putin acknowledged, at a meeting on the socio-economic development of the Far East, that the speedy outflow of the population from the Far East suggests that the region has not yet received enough support measures.
"A lot is being done, but it is still not enough if we observe an outflow of the population," the Russian leader emphasized at the September forum in Vladivostok.
President Vladimir Putin has already approved a list of instructions aimed at reforming the migration requirements and the institution of citizenship in Russia, based on the proposals drafted by the working group for implementation of the State Migration Policy Concept of the Russian Federation for 2019-2025.
"Within the framework of the working group for implementation of the State Migration Policy Concept of the Russian Federation for 2019-2025, the Presidential Executive Office of the Russian Federation shall organize work aimed at reforming the migration requirements and the institution of citizenship of the Russian Federation," an official statement posted to Kremlin website.
In addition, the President ordered the Government, the Interior and Foreign Ministries, the Federal Security Service (FSB), and the Justice Ministry alongside the Presidential Executive Office to make amendments to the plan of action for 2019-2021, aimed at implementing the State Migration Policy Concept of the Russian Federation for 2019-2025.
Latest News on Business Post