Empowering Women in the Changing World
By Kester Kenn Klomegah
Women play an increasingly important role in resolving issues that society and the state encounter and in the modern world, they should not face the choice between family and self-fulfilment, Russian President Vladimir Putin said at the third Eurasian Women's Forum held in St. Petersburg on October 13-15.
"It is completely obvious that in modern conditions a woman should not face the choice between children and family or professional fulfilment. That is why in Russia the conditions are consistently created for a woman after childbirth to begin or resume her professional career at any moment, to become accomplished, to achieve growth in what she enjoys," Mr Putin stressed.
The Eurasian Women's Forum, held since 2015, is one of the largest international platforms uniting female leaders from all continents to examine and discuss the role of women in the modern world and work out new approaches to solving global problems.
The forum was organized by the Federation Council of the Federal Assembly of the Russian Federation and the Interparliamentary Assembly of the Commonwealth of Independent States (IPA CIS).
Speaker of the Federation Council, Valentina Matviyenko, gave the opening speech at the plenary session. She stressed that the main goal of the global women's community is to improve people's quality of life as well as build mutual understanding and trust between countries and peoples in the name of peace and sustainable development.
Russian Deputy Prime Minister, Viktoria Abramchenko, noted in her speech that women are directly involved in implementing these tasks in Russia and on international platforms.
Vietnamese Vice President, Vo Thi Anh Xuan, made a video conference presentation. She said that the Forum is bringing together the majority of women around the world. "The role of women today is extremely important. We can make the world more just and help fight global challenges," she said.
Chairwoman of the National Assembly of Azerbaijan Sahiba Ali gizi Gafarova believes that the topics discussed at the Eurasian Women's Forum provide an opportunity to consider the most pressing issues of modern life and enhance women's status around the world. Gafarova stated that fully unleashing women's potential would be the foundation for building a healthy society.
Chairwoman of the Senate of Uzbekistan Tanzila Narbaeva noted that the forum once again demonstrated women's growing role in resolving the socioeconomic issues facing their countries. The Forum demonstrates new approaches to the women's agenda, she said.
Narbaeva stressed that Uzbekistan is ready to share its experience in various areas and is open to cooperation. She invited the participants to take part in the women's forum during the Shanghai Cooperation Organization summit in 2022, planned in Samarkand.
Chairwoman of the Lower Chamber of Parliament of Turkmenistan, Gulshat Mammedova, said the forum is an important platform for interaction between women and helps to harmonize efforts in addressing various issues of the changing world as well as exchange views and experience in promoting women's rights.
Participation of African women was modest, that included for example President of the Senate of Gabon Lucie Milebou Aubusson, Liberian Dr Jewel Howard-Taylor and Zimbabwean First Lady Auxillia Mnangagwa among a few others. President of the Assembly of Mozambique, Esperança Laurinda Francisco Nhiuane Bias, delivered a speech at the forum.
Zimbabwean First Lady, Auxillia Mnangagwa, on the sidelines held a special working discussion with the Speaker of the Federation Council of the Federal Assembly of the Russian Federation, Valentina Matviyenko, focusing on developing inter-parliamentary relations, women in sustainable development, education and charity.
The First Lady and the Speaker snapshotted the possibility of greater participation of Russian economic operators in the development process in the southern African region. Both women have expressed an appreciation for cooperating on common questions on international platforms. Diplomatic relations between the two marked their 40th year.
On October 15, African women took part in an exclusive discussion solely on "the Role of Women in the Integrated Development of the African Continent" at the Tauride Palace. It was attended by women from international organizations, business circles, the scientific community and non-governmental organizations.
The entire third forum was held offline using modern formats such as video conferencing and online broadcast, intended to ensure extended outreach and provide audience engagement. The physical presence was organized in strict accordance with safety measures aimed at preventing the spread of COVID-19.
Nigeria to Benefit from AfDB $2m Electricity Research Fund
By Adedapo Adesanya
Nigeria is set to benefit from a technical assistance grant of $2 million to fund research that will contribute to electricity reforms in the Economic Community of West African States (ECOWAS).
The grant from the African Development Fund, the concessional window of the African Development Bank Group (AfDB), will go to the ECOWAS Regional Electricity Regulatory Authority. The fund was signed by the board of the financial institution on Friday, June 24.
The ultimate objective is to stimulate cross-border electricity trade and improve energy access in the 15 countries covering about 6.1 million km² in the region – Benin, Burkina Faso, Cabo Verde, Côte d'Ivoire, Gambia, Ghana, Guinea, Guinea-Bissau, Liberia, Mali, Niger, Nigeria, Senegal, Sierra Leone, and Togo.
The electricity research fund has five components. The first involves selecting electricity regulatory principles and key performance indicators from the bank's flagship Electricity Regulatory Index for Africa report, to be adopted by the ECOWAS Regional Electricity Regulatory Authority.
As part of this component, the project will build capacity in Nigeria and other member countries for collecting and reporting on these indicators on a common platform.
The second component will involve conducting a study in order to update a comparative analysis of electricity tariffs and their underlying drivers across the electricity value chain of ECOWAS.
The third involves developing a centralized database management system that will provide a platform for digitally collecting relevant energy information from member countries, storing it, and disseminating them on a common digital platform.
The fourth component will assess and identify project bottlenecks and risks in ECOWAS member countries and recommend a coherent approach to progressively address ground-level barriers to investment in the power sector in pre- and post-establishment phases of the regional electricity market.
The final component focuses on programme management and capacity building, which will be co-financed with the Regional Electricity Regulatory Authority. All components of the project will include gender-disaggregated data.
Speaking on the plan, Mr Solomon Sarpong, project team leader at the AfDB, said the project will help boost electricity supply and make it a viable investment sector to serve a population of about 360 million in the bloc.
"Ultimately, this project will facilitate regional electricity trade and help improve access to electricity.
"It will address major causes of fragility, such as infrastructure bottlenecks, youth unemployment, environmental challenges, gender inequalities, and regional development imbalances," he said.
AfDB, Sovereign Investors to Develop Climate Resilient Projects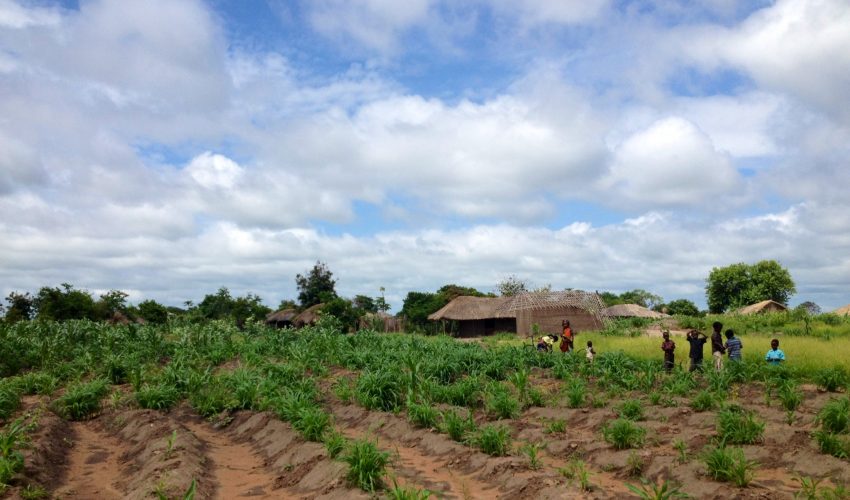 By Adedapo Adesanya
The African Development Bank (AfDB), Africa50 and Africa Sovereign Investors Forum (ASIF) have signed a letter of intent to collaborate on developing green and climate resilient infrastructure projects across Africa.
The three entities will work together to galvanize financing and drive the development of skills and expertise within the infrastructure sector.
The signing took place on June 20, 2022, in Rabat, Morocco, during an event to launch the Africa Sovereign Investors Forum.
Under the high patronage of His Majesty King Mohammed VI of the Kingdom of Morocco, 10 African sovereign investors including Nigeria, agreed to set up the Forum.
The newly formed platform will accelerate coordination to mobilize patient capital for the continent's development.
The signatories are Agaciro Development Fund of Rwanda, Fonds Souverain de Djibouti, Fonds Gabonais d'Investissements Stratégiques (FGIS), Fonds Souverain d'Investissements Stratégiques (FONSIS) of Senegal, Fundo Soberano de Angola (FSDEA), Ghana Infrastructure Investment Fund, (GIIF), Ithmar Capital (Morocco), Nigeria Sovereign Investment Authority (NSIA) and The Sovereign Fund of Egypt (TSFE).
Africa50 CEO, Mr Alain Ebobissé signed for his organization, African Development Bank Vice-President for Private Sector, Infrastructure and Industrialization, Mr Solomon Quaynor, signed on behalf of the Bank, and Ithmar Capital CEO, Mr Obaid Amrane, who will serve as the inaugural chair of ASIF, signed on the new initiative's behalf.
Me Ebobissé said: "this is an important step to building strong collaboration between the right stakeholders to meet the substantial infrastructure financing needs of Africa. We must make key regional infrastructure projects attractive and bankable for both global and African private investors and today's signing will go a long way to address the continent's infrastructure deficit.
"It is therefore important that we leverage the strength of the African sovereign wealth funds on the continent, who manage significant domestic savings, to drive the growth of Africa's economies through the development and successful implementation of strategic infrastructure".
On his part, Mr Quaynor said: "The African Development Bank's partnership with ASIF and Africa50 would enable stronger collaborations on project development and co-financing, mobilization of capital to fund resilient, green and sustainable infrastructure and identification of investment opportunities to promote Africa's infrastructure and industrialization.
"This is a key part of the Bank's strategy to harness the estimated $2 trillion of assets under management from African institutional investors including sovereign wealth funds, pension funds and insurance companies for the continent's infrastructure and industrialization," he said.
Mr Amrane said "ASIF main objective is to accelerate the development of investment opportunities and to mobilize patient capital. As sovereign investors, we see strong complementarities with African Development Bank and Africa50, especially since our visions are aligned with regard to project preparation and capital mobilization.
"We are pleased today to formalize ASIF, AfDB and Africa50's mutual desire to collaborate together, for we have a common objective to foster investment in climate-resilient projects, among others, according to our respective mandate."
The collaboration agreement will also seek to address the identification and preparation of projects, a critical success factor in attracting financing to any project.
The Era of Unipolar World Order Has Ended—Putin Tells US, Others
By Kestér Kenn Klomegâh
At the plenary session of the 25th year of the St. Petersburg International Economic Forum (SPIEF), Russia's President, Vladimir Putin, lambasted the United States and its Western and European allies, wholeheartedly predicted the end of the unipolar system and bristled at the idea of creating a new global order that might ensure equality and drastically change living standards of impoverished millions around the world.
Putin believes that the United States sees itself as a "messenger of God on Earth", who has interests but no responsibility. "The United States is ostensibly unaware that over the past decades, new powerful centres have emerged around the globe and their voice is heard ever louder. Each of them is developing its own political system and public institutions and implements its own model of economic growth and, of course, has the right to protect them and to ensure national sovereignty," Putin stressed.
While emphasizing the problems currently faced by the world's economy at large, unfair competition among states, trade and financial wars, sanctions, restrictions, and so on, he asserted that the era of the unipolar world order has ended. The United States for the sake of ambitions and in the name of preserving outdated geopolitical illusions really don't understand that the world based on such dogmas is definitely unsustainable.
In his opinion, "we are witnessing objective processes and truly revolutionary tectonic changes," in the world. "After claiming victory in the Cold War, the United States declared it was the messenger of God on Earth, who has no obligations, but only interests – and these interests are sacrosanct," Putin said. A world order based on the dogmas of unipolarity is unstable. Western elites are largely "clinging to ghosts of the past," thinking that Western dominance is "an unchangeable and everlasting thing. Nothing lasts forever."
New world order is still emerging but it's clear that its rules will be created by those "who aren't moving along a path set out by others." "Only strong and sovereign states can have a say in this emerging world order or they will have to become or remain colonies with no rights," Putin noted.
He further described as "thoughtless" and "insane" unprecedented sanctions imposed on Russia by a number of Western countries. "The idea was clear: crush the Russian economy violently, in a swoop, and deal a blow to industries, finance and living standards of people by destroying business chains, forcibly pulling Western companies out of the Russian market and freezing domestic assets," he said.
Putin highlighted six principles constituting the basis for the development of the national economy during the forum. These are openness, reliance on freedoms of entrepreneurship, balanced macroeconomic policy, social justice, advanced development of infrastructure and achievement of technological sovereignty.
State sovereignty cannot be partial or fragmentary in the 21st century, all of its elements have equal importance. They reinforce and complement each other. That is why it is important not only to defend the political sovereignty and national identity but also to strengthen everything that ensures the country's economic independence, its self-sustainability and independence in the matters of finances, workforce and technology," Putin explained.
The president said that Russia changed in recent years through a planned effort to create a sustainable macroeconomic structure, ensure food security, enable import substitution and establish its own payment system.
Nevertheless, the sanctions have brought about "numerous difficult tasks" that Russia has to solve, he continued. "On the other hand, this situation creates new opportunities for us. We are saying this quite often, but this is really so. All of this will be an incentive to build an economy whose technological, production, workforce and scientific independence and potential is full rather than partial," Putin said.
In a clear and concise but tense language, he expressed optimism that Russia would become stronger than before, taking advantage of emerging opportunities and new initiatives to build a better economy. With Russia under wide sanctions after sending troops into Ukraine, Putin spoke at length acknowledging the economic difficulties Russia faces as it tries to promote itself to international businesses, and the evolutionary processes in the new global configuration.
Chinese President Xi Jinping and Egyptian President Abdel Fattah el-Sisi, by video link, took part in a plenary meeting together with Russian President Vladimir Putin and Kazakh President Kassym-Jomart Tokayev. The forum brought representatives from Latin America, Africa and mostly Asia. There were a number of international organizations as well as representatives from more than 90 countries, compared to 140 countries during the pre-corona pandemic years.
Under the chosen theme 'New Opportunities in a New World' that reflects the changing global situations, the conference from June 15 to June 18 marked the 25th year of the St. Petersburg International Economic Forum (SPIEF) since its establishment. Over the last 24 years, the forum has become a leading global platform for members of the business community to meet and discuss the key economic issues facing Russia, emerging markets, and the world as a whole. Since 2006, has been held under the auspices of the President of the Russian Federation.
Latest News on Business Post