Russia to Build Naval Facility in Sudan
By Kester Kenn Klomegah
Emerging from the first Russia-Africa Summit held in Sochi a year ago, Russia will make one huge stride by establishing a naval facility in Sudan.
This marks its maritime security presence in the Mediterranean and the Red Sea region. Sharing a northern border with Egypt, Sudan is located on the same strategic coastline along the Red Sea.
According to the executive order, the published document says "the proposal from the government of the Russian Federation to sign an agreement between the Russian Federation and the Republic of Sudan on creating a facility of the Navy of the Russian Federation in the territory of the Republic of Sudan be adopted."
It also authorizes "the Defense Ministry of Russia to sign the aforementioned agreement on behalf of the Russian Federation." The document stipulates that a maximum of four warships may stay at the naval logistics base, including "naval ships with the nuclear propulsion system on condition of observing nuclear and environmental safety norms."
Earlier, Prime Minister Mikhail Mishustin approved the draft agreement on establishing a naval logistics base in Sudan and gave instructions to submit the proposal to the president for signing. The draft agreement on the naval logistics facility was submitted by Russia's Defense Ministry, approved by the Foreign Ministry, the Supreme Court, the Prosecutor General's Office and the Investigative Committee of Russia and preliminary agreed with the Sudanese side.
As the draft agreement says, the Russian Navy's logistics facility in Sudan "meets the goals of maintaining peace and stability in the region, is defensive and is not aimed against other countries."
The signing of the document by the Russia president shows the positive results of negotiations, the possibility of constructing a naval base in the region, over the years with African countries along the Red Sea and in the Indian Ocean.
During a visit by then-President of Sudan Omar al-Bashir to Moscow in November 2017, agreements were reached on Russia's assistance in modernizing the Sudanese armed forces. Khartoum also said at the time it was interested in discussing the issue of using Red Sea bases with Moscow.
On the Red Sea and the Gulf of Aden, Russia had a naval base in Somalia during the Soviet days. Currently, Djibouti hosts Chinese and American naval bases. China's military base in Djibouti was set up to support five mission areas.
India is another Asian nation that has increased its naval presence in Africa. In order to protect its commercial sea-lanes from piracy, it has established a network of military facilities across the Indian Ocean.
COVID-19: Africa Needs to Break the Circle of Dependency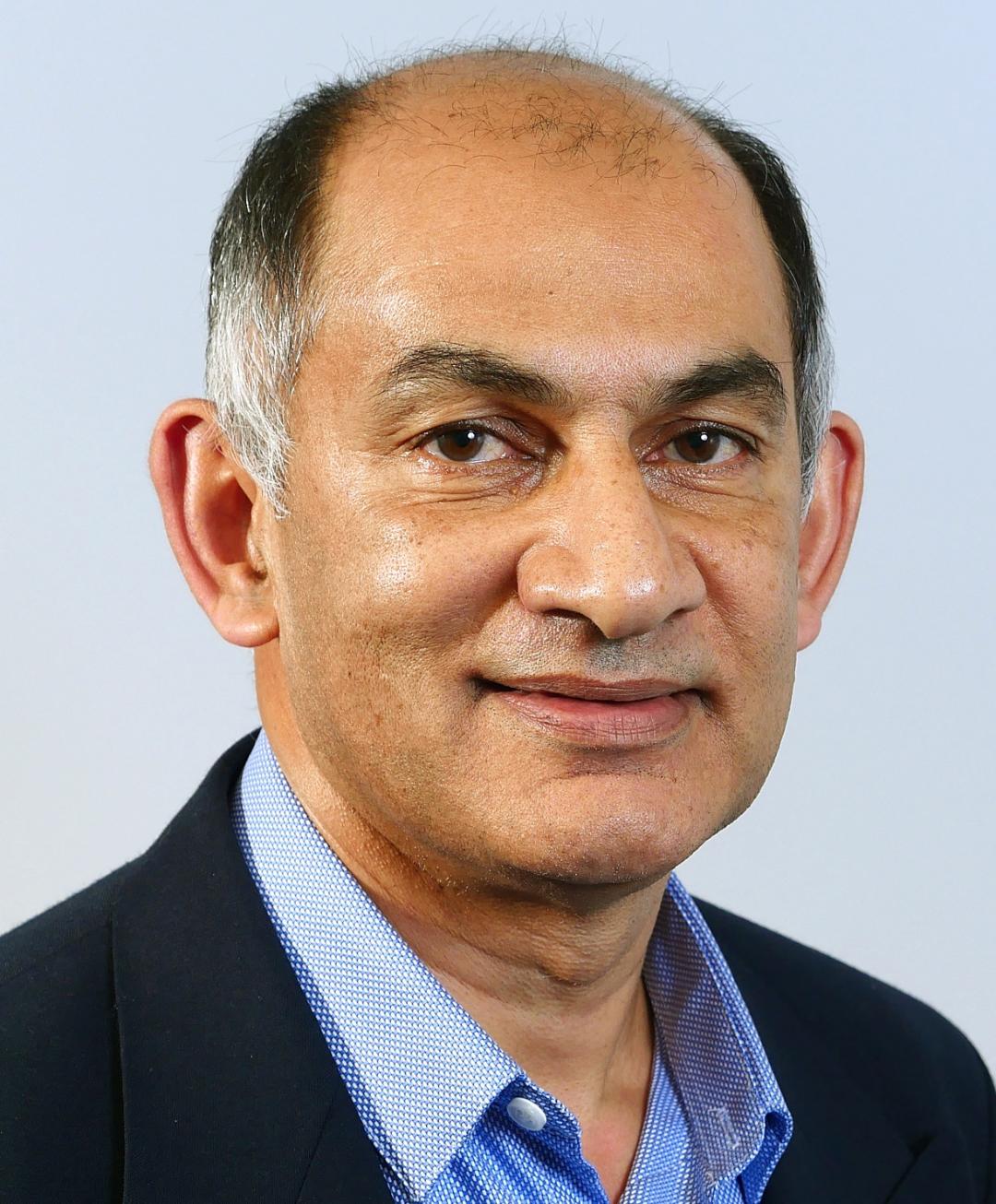 By Kester Kenn Klomegah
The Africa Vaccine Manufacturing Initiative (AVMI) primarily aims at promoting the establishment of sustainable human vaccine manufacturing capacity in Africa.
Since its establishment, AVMI together with multiple and different partners, have been advocating for the establishment of vaccine development and manufacturing in Africa.
With the outbreak of coronavirus, AVMI has embarked on public education on the risk of the pandemic and further been persuading African leaders about the need to serious prioritize the manufacturing of vaccines instead of depending on external supply.
In this snapshot interview, Patrick Tippoo, Executive Director at the Africa Vaccine Manufacturing Initiative, explains that vaccine manufacturing is a complex, time-consuming exercise requiring considerable commitment, and financial as well as technical resources. He further underscores the fact that the capital investment required is considerable and equally essential in a long-term future view for the health system and population in Africa.
Here are the interview excerpts:
What are your views about the global politics surrounding coronavirus vaccines? Where does Africa stand in this case?
It's unfortunate that Covid-19 vaccines have become politicized leading to a situation where some regions and countries are lagging so far behind others with respect to vaccination coverage. As we've seen Africa, in particular, has been affected very negatively in this regard.
In your view, should vaccines and related coronavirus medicines be politicized, in the first place, in this era of a global pandemic?
In pandemic situations, like we are experiencing now, it is regrettable that vaccines have become so politicized. Ideally one would expect that every effort would be made to ensure that vaccines are made available equitably to ensure that there is no delay in getting the pandemic under control across the globe.
Within the context of current trade wars, for example between the United States and China, and/or between China and India, what do you think be done to remove distribution barriers for vaccines in regions such as Africa?
Understandably, I don't think that trade wars between certain countries are a major reason for Africa not having accessed vaccines in proportion to other geographies.
As I understand, the reason why Africa does not have access to the volume of vaccines is primarily due to the fact that African countries could not purchase vaccines in advance and are dependent on facilities like COVAX. COVAX in turn has had challenges in securing enough vaccines for distribution into countries that signed up.
Does it imply that Africa will have difficulty in accessing the coronavirus vaccines? What do you suggest African leaders critically look at redirecting funds to their health systems and health research (R&D)?
African leaders need to rally together to ensure that no effort is spared in facilitating and supporting the building of large scale vaccine manufacturing capacity on the continent. The recent African Vaccine Manufacturing Summit in April is an encouraging start. The focus needs to be on developing real vaccine R&D capacity which leads to products. This requires substantial investment and a long-term commitment.
Furthermore, governments need to commit to buy locally made vaccines and work individually and collectively in creating guaranteed access to African vaccine markets. What makes this 10 times more difficult is that around 40 of the 54 African countries receive the vaccines from UNICEF financed by GAVI.
Business is business and making a profit is the basis for business. Do pharmaceutical firms have to be profit-oriented in the global health crisis?
A balance should be struck. Making a profit is vitally important for business sustainability. However, in a global health crisis such as Covid-19 companies should not be exploiting the situation to generate maximum profits. Indeed, some companies producing Covid-19 vaccines have demonstrated that this is possible, charging a few dollars per vaccine dose.
What could be the possible roles of the African Union (AU) and other sub-regional organizations?
    Demand certainty and access to markets are vital. African governments, sub-regional organizations and the AU should work together to create regional or pooled markets and guarantee the purchase of locally produced vaccines. This is possibly the most important enabler of building and sustaining local vaccine manufacturing capacity.
    Accelerate efforts to create streamlined regulatory processes for speedier accreditation of vaccine manufacturing facilities and licensing product to ensure that vaccines can be available in the fastest time possible. Delays in getting market authorization for a product by National Regulatory Authorities have a direct negative impact on cash flows and creates real barriers to building sustainable capacities.
    Another essential contribution would be the mobilization of resources and/or creation of enabling environments for resources to be unlocked and discharged as vaccine production is capital intensive and requires access to innovative funding streams over 10-20 years.
    Incentivization of technology transfer partnerships to achieve capacity building in the fastest possible time.
    Invest in skills development programs specifically geared to creating a workforce skilled in vaccine development and manufacturing know-how.
In summary, no effort should be spared in working to ensure that in a pandemic situation vaccines there is no delay in getting vaccines to where they are most needed in the fastest possible time.
St Petersburg Forum Offers Unlimited Business Opportunities
By Kester Kenn Klomegah
The 24th St Petersburg International Economic Forum (SPIEF'21), a unique business forum that is highly expected to bring together politicians, corporate business directors and investors from different parts of the world, is set to take place June 2-5 as the epidemiological situation begins to stabilize in Russia.
That, however, the Russian Federal Service for the Oversight of Consumer Protection and Welfare (Rospotrebnadzor) with organizers promise everything in its power to ensure that the event is held with all the necessary measures in place to prevent the spread of coronavirus and strictly in compliance with the recommendations given by the World Health Organization (WHO).
Roscongress Foundation, the organizer, says on its website that it has decided to create new infrastructure for the comfort and safety of participants in view of the coronavirus pandemic. For instance, PCR test conducted at access to the venues, catering, sanitizing the premises, and providing participants and staff with personal protective equipment.
Thermal imaging control will be provided. Medical stations at the venue provided with the necessary equipment and medicines. There will be ambulances and resuscitation vehicles, including teams of English-speaking doctors. All spaces of the site equipped with air recirculation units and decontamination devices, among other measures for all participants visiting the events in St. Petersburg city.
Hans Kluge, Director of the World Health Organization (WHO) Regional Office for Europe, together with Anna Popova, Head of Federal Service for the Oversight of Consumer Protection and Welfare (Rospotrebnadzor), will hold a special briefing for participants on the pandemic situation and its control in Russia and around the world.
Kremlin Spokesman Dmitry Peskov told the Russian local media that President Vladimir Putin plans to take part in the plenary session of the St. Petersburg International Economic Forum (SPIEF). "But Putin will be there in person," Peskov reaffirmed his earlier statement, and further informed that in-person forum will be held in strict accordance with health and safety measures, the president received the first vaccination shot on March 23 and the second on April 14.
Over the years, this forum has strengthened multifaceted business ties, facilitated broadening relations and the development of cultural dialogue between Russia and many foreign countries. According to Roscongress Foundation, a number of foreign countries, keen on making solid business presentations and equally seek partnership opportunities for mutually beneficial cooperation, have already registered their participation.
Traditional inter-country business dialogues are planned as part of SPIEF featuring representatives of business communities of Italy, Germany, France, the United States, India, Africa, Finland, Japan, Latin America, the Middle East, as well as the EAEU-ASEAN business dialogue. Under the umbrella of SPIEF, international meetings in business room format will be held with the participation of representatives of Roscongress Foundation's international partners and businesses in the corresponding world regions.
Apart from the main business programme, SPIEF will also host the SME Forum, Youth Economic Forum, SCO, BRICS and ASEAN events, B20 Regional Consultation Forum, Creative Business Forum and Drug Safety and Security Forum, as well as events on Arctic and African agenda.
The central theme of the Forum is A Collective Reckoning of the New Global Economic Reality. The business programme includes more than a hundred events divided into four tracks touching upon the issues of the global and Russian economy, as well as social and technological agenda.
Joining Forces to Advance Development is the key track of the business programme. It includes sessions on economic recovery and international cooperation, discussions on Eurasian integration, the transformation of global trade, the effectiveness of business during the pandemic, global energy market, recovery of the food market, and sustainability of national healthcare systems.
The second theme block of the business programme focuses on national development targets, the anti-crisis agenda for strengthening the long-term potential of the economy, investment climate in Russian regions, shaping of Russian research and technology space, development of the financial market, creation of circular economy, and functioning of strategically important industries.
Discussions under the New Technology Frontiers track will feature the topics of international cooperation in science, digital sovereignty and information security, healthcare digitalization, tech ethics and others.
The Human Factor in Responding to Global Challenges theme block will talk about cultural codes of the new reality, collaboration in international education projects, and new skills and employment models in a post-COVID world. Moreover, there are sessions on the development of creative industries, sport and education.
The Russian Small and Medium-sized Business Forum is an annual event held as part of SPIEF to discuss the current state of small and medium-sized businesses and measures to enhance their role in the Russian economy. It is, however, planned that the focused sessions encompass the key aspects of support and development for small and medium-sized enterprises.
"Small and medium-sized business is the foundation of the economy and a key indicator of the current status of socio-economic development. As we are looking towards the future, it is essential to develop and implement long-term programmes that will give a new impetus to the development of SMEs," said Anton Kobyakov, Adviser to the Russian President and Executive Secretary of the SPIEF Organizing Committee.
"We plan to discuss all the proposals in details at the SME Forum because they determine how small and medium-sized businesses will thrive in the future. Small and medium business is the largest employer and a guarantor of socioeconomic stability and the dynamic development of society. The development of entrepreneurial education, cooperation among small and big businesses, and the development of youth entrepreneurship, among other issues," he said.
With a similar view and position, SME Corporation CEO Alexander Isayevich said "Entrepreneurs need to understand how to work in the new economic realities and what support measures the state will continue to provide. In addition, it is crucial for entrepreneurs to have high-quality non-financial services. The sessions, attended by a wide range of experts, will help to find optimal solutions not only for the SME sector but also for the entire economy. We always advocate an open dialogue with business, as this is the principle that underlies our new development strategy."
As part of the Youth Day programme, the most promising undergraduate and postgraduate students, as well as young scientists from Russia's leading universities and scientific organizations will participate in the St. Petersburg Forum.
"It has become a good tradition for talented young scientists and students to take part in SPIEF, it is a leading business event that brings together unique experts from all areas of the economy. Participation opens up limitless opportunities for young people to exchange experience and gain new knowledge," said Andrey Fursenko, Aide to the President of the Russian Federation.
There will also be large-scale different cultural events. For instance, Qatar plans an exhibition – "Qatar between Land and Sea, Art and Legacy" – this exhibition is a great opportunity for people from around the world to explore the very precious elements of the Qatari and Middle Eastern tradition and lifestyle, such as handmade carpets and artefacts, pearls, and antique jewellery, which makes it a magical journey through history.
St Petersburg forum is highly considered an important step forward in developing and strengthening investment‑related collaboration. As one of the biggest economic forums in Russia, it yearly gathers several thousands of participants, including representatives of ministries and government bodies, financial and investment organizations, startups, and tech and innovation companies, and representatives of the media.
Despite the adjustments made due to the pandemic, there are for all participants interesting and useful initiatives for comprehensive interaction as the key objective is to create opportunities and friendly conditions to consolidate links between Russia and the world.
Russia Becomes Member of International Organization for Migration
By Kester Kenn Klomegah
After several negotiations, Russia has finally become a full-fledged member of the International Organization for Migration (IOM).
It means that Russia has adopted, as a mandatory condition for obtaining membership, the constitution of the organization. It simply implies that joining this international organization, has given the country an additional status.
After the collapse of the Soviet, Russia has been interacting with the IOM since 1992 only as an observer. In the past years, Russia has shown interest in expanding this cooperation.
The decision to admit Russia to the organization was approved at a council's meeting by the majority of votes: 116 states voted for it, and two countries voted against it – these are Ukraine and Georgia. That, however, the United States and Honduras abstained, according to information obtained from the Moscow office of the International Migration Organization.
"In line with the resolution of the 111th session of the IOM Council of November 24, 2020, that approved Russia's application for the IOM membership, Russia becomes a full-fledged member of the organization from the day when this notification is handed over to its director-general," the Russian Foreign Ministry said in a website statement in April.
Adoption of the IOM Constitution is a mandatory condition for obtaining its membership, which opens "extra possibilities for developing constructive cooperation with the international community on migration-related matters," the statement stressed in part.
It is significant to recall that Russian President Vladimir Putin issued an order to secure Russia's membership in the organization in August 2020 and submitted its Constitution to the Russian State Duma (lower house of parliament) in February 2021.
Headquartered in Geneva, the International Organization for Migration, a leading inter-government organization active in the area of migration, was set up on December 5, 1951. It opened its office in Moscow in 1992.
IOM supports migrants across the world, developing effective responses to the shifting dynamics of migration and, as such, is a key source of advice on migration policy and practice. The organization works in emergency situations, developing the resilience of all people on the move, and particularly those in situations of vulnerability, as well as building capacity within governments to manage all forms and impacts of mobility.
IOM's stated mission is to promote humane and orderly migration by providing services and advice to governments and migrants. It works to help ensure proper management of migration, to promote international cooperation on migration issues, to assist in the search for practical solutions to migration problems and to provide humanitarian assistance to migrants in need, be they refugees, displaced persons or other uprooted people. It is part of the structured system of the United Nations and includes over 170 countries.
Senator Vladimir Dzhabarov, first deputy chairman of Russia's Federation Council (Senate) Committee on International Affairs, noted that the organization's constitution has a provision saying that it is in a nation's jurisdiction to decide how many migrants it can receive, therefore the IOM membership imposes no extra commitments on Russia and doesn't restrict its right to conduct an independent migration policy.
On other hand, Russia's full-fledged membership in IOM will help it increase its influence on international policy in the sphere of migration and use the country's potential to promote its interests in this sphere, Senator Dzhabarov explained.
Russia has had an inflow of migrants mainly from the former Soviet republics. The migrants have played exceptional roles both in society and in the economy. The inflow of foreign workers to Russia has been resolved in accordance with the real needs of the economy and based on the protection of Russian citizens' interests in the labour market, according to various expert opinions.
The whole activity of labour migrants has to be conducted in strict compliance with the legislation of the Russian Federation and generally recognized international norms.
State Duma Chairman Vyacheslav and Foreign Minister Sergei Lavrov and many state officials have repeatedly explained the necessity of holding partnership dialogues on finding solutions to emerging problems within the framework of harmonization of legislation in various fields including regional security, migration policy and international cooperation. Besides that, Russia is ready for compliance with international treaties and agreements.
The blockchain brings new financing options to the business market. For example, Bitcoin Cash casino has adapted to only using cryptocurrency. This way, it makes it easier for their customers to deposit and withdraw in a BCH casino. Entrepreneurs have taken note of this and are looking to invest more in crypto than in fiat markets.
Latest News on Business Post