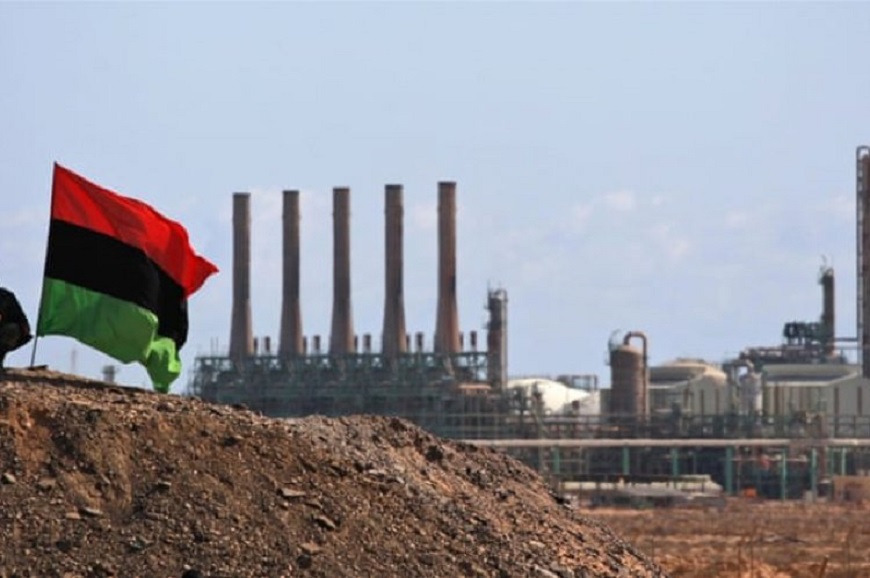 By Adedapo Adesanya
Libyan oil production has now reached 1.215 million barrels per day, signalling more worries for the international oil market with more supply expected amid weakening demand.
The North African country's state oil company, National Oil Corporation (NOC), said last week that production had reached 1.04 million barrels per day.
Business Post had reported that Libya's oil output has been rising steadily since the gradual lifting of an eight-month blockade by eastern forces in September.
It was reported on October 26 that NOC ended force majeure on the last facilities closed by the blockade and recently, the chairman of the oil corporation, Mr Mustafa Sanalla, said output could reach 1.3 million barrels per day within a month.
It could be a challenge for Libya to produce significantly more than 1.3 million barrels per day because repeated shutdowns since a civil war erupted in 2011 and limited investment in infrastructure has curtailed its production capacity.
Prior to 2011, Libya was producing about 1.6 million barrels per day but had slumped to just 100,000 bpd in early September.
The speedy recovery in production has surprised analysts and it presents a challenge to the Organization of the Petroleum Exporting Countries (OPEC) and allies, a group know as OPEC+.
They are due to hold a ministerial committee meeting on November 17 which could recommend changes to production quotas when all the ministers meet on November 30 and December 1.
At the moment, OPEC+ is due to reduce existing cuts of 7.7 million barrels per day by about 2 million barrels per day in January.
But the group is considering extending the current cuts by three or six months, or even deepening them.
The rise in Libyan output and the prospect of weaker demand during ongoing lockdowns to stem record increases in COVID-19 cases are forcing the group to reconsider its policy.
Under the terms of the deal between OPEC and non-cartel producers, principally Russia agreed in April, the so-called OPEC+ group pledged to cut output by 9.7 million barrels per day from May 1 until the end of June.
The cuts were then to be gradually eased from July to 7.7 million barrels per day through to December and then 5.8 million barrels per day from January.
Alongside the International Energy Agency (IEA), OPEC expects global demand for crude oil to decline by 9.8 million barrels per day in 2020, compared with its previous forecast for a drop of 9.5 million barrels per day.
For 2021, OPEC expected a rebound of 6.2 mbpd but this represented a cut of 300,000 bpd on its previous estimate, leaving global demand at 96.3 million barrels per day.
The IEA expected full-year 2020 global oil demand to come in at 91.3 million barrels per day down by 8.8 million barrels per day compared with the drop of 8.4 million barrels per day given in last month's regular report.