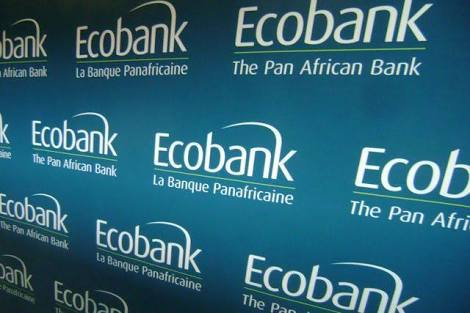 By Modupe Gbadeyanka
A new mobile application aimed at growing customer base to 100 million has been launched by Ecobank Group.
The app called Masterpass QR is a mobile payment platform tagged 'Ecobank Masterpass QR'. It is the first mobile-driven Person-to-Merchant (P2M) payment solution in the market.
It was launched on Friday at a ceremony in Lagos.
Speaking at the occasion, the Group Chief Executive Officer of Ecobank, Mr Ade Ayeyemi, noted that the bank's customer base currently at 11 million, but hopes to grow it to 100 million by 2020 with help of the new mobile application.
"This new agreement will give Ecobank the scale and capacity to achieve its 100 million customer ambition in a profitable and sustainable way by 2020.
"The bank is creating a platform for everybody, for people who want to sell or even transfer money to make banking easy.
"Banking is not just about people on the top of pyramid but for everybody, and that is why we partnered with a range of people to make payment very easy," Mr Adeyemi said.
According to him, Ecobank Masterpass QR' will boost the bank's customer base in 33 countries across Africa and also address the challenge of expensive infrastructure associated with point of sale devices and eliminate the need for cash.
On his part, Managing Director of Ecobank Nigeria, Mr Charles Kie, noted that the application would open a lot of opportunities for everybody.
Also speaking at the launch, the Division President, Sub-Saharan Africa of Mastercard, Mr Daniel Monehin, disclosed that the Masterpass QR would meet the needs of micro merchants in Nigeria.
"Our extended partnership with Ecobank signals one of the largest implementations of a digital payment solution in Africa, resulting in millions of previously excluded people joining the financial ecosystem," he remarked.