Autochek Begins Loan Services for Brand New Cars, Trucks
By Modupe Gbadeyanka
As part of its efforts to deepen mobility, the leading auto tech platform, Autochek Africa, has launched a loan services platform to allow users to get the credit facility to acquire brand new vehicles.
A statement issued by the firm said users can access the loans for the purchase of the new cars and trucks through a dedicated brand new cars section on the Autochek website and mobile app.
It was stated that through this digital financing package, customers can make repayments in 60 months at the lowest interest rates in the market from regional partners such as Ecobank and NCBA with a zero per cent equity loan product and Access Bank and Stanbic KE with unique financing solutions tailored specially for brand new vehicles with up to 90 per cent financing.
On the Autochek auto loan services platform, customers in East and West Africa can access a variety of financing options to purchase new cars and trucks from reputable manufacturers.
So far, the platform has on-boarded a network of financing partners and over 30 vehicle brands from OEMs, including key regional players like Inchape (LandRover)  and CMC (Ford and Eicher Trucks) in East Africa and Dana (Kia), Coscharis (BMW, Landrover), Globe (Mercedes Benz), Elizade (Toyota) in West Africa.
Autochek is also working closely with indigenous manufacturers such as Innosson Motors and Nord Motors.
As part of the investment by Mobility54, Autochek has also partnered with CFAO (Toyota, Suzuki, Mitsubishi) across Africa to facilitate auto financing for all CFAO brands.
"We are excited to partner with financiers and the automotive industry to provide this facility. It is in response to customer feedback to democratise the purchase of brand-new cars through great and affordable financing options.
"It is complemented by Autochek Africa's residual value analysis tool that can guide financial partners on the condition of the vehicle over time," Autochek Africa's COO, Timi Tope Ologunoye said.
The Autochek auto loan services platform offers a variety of financing options from over 70 banks, with attractive terms that include a 15 per cent interest rate and is repayable for a period of between four and five years. The loans are also processed within 24 hours.
Timi added that financing for new cars is part of the company's vision to unlock a new frontier of automotive fintech and cement its position as the most innovative auto loan platform in the region.
Whereas customers are assured of a good deal for brand new cars and attractive interest rates, distributors also get pre-approved prospective buyers.
According to research, the African automotive estimated market size is currently valued at $90 billion in 2020, and this is expected to grow by 30 per cent largely driven by an increase in financing penetration at 10 per cent year-on-year.
Due to the impact of COVID last year, there was a decline in overall sales of new cars due to restrictions on production but is fast regaining momentum as economic activities resume.
Autochek's SVP West Africa, Dr Mayokun Fadeyibi said: "We are on a mission to accelerate motorization across Africa by providing financing for brand new and used imports for our customers."
With shifting consumer demands, the Autochek platform is building on partnerships opportunities with automotive manufacturers and financiers, to innovatively provide a more agile, tech-led approach to deliver options.
The company plans to extend its brand-new automobile portfolio through multiple carrier partners within the Autochek platform by the end of the year, with the goal of launching over 300 new cars listed across all markets.
The Autochek mobile app is currently available on Android and is due to be launched soon on iOS.
Oyo to Register Commercial Motorcycle Riders, Capture Fingerprints, Others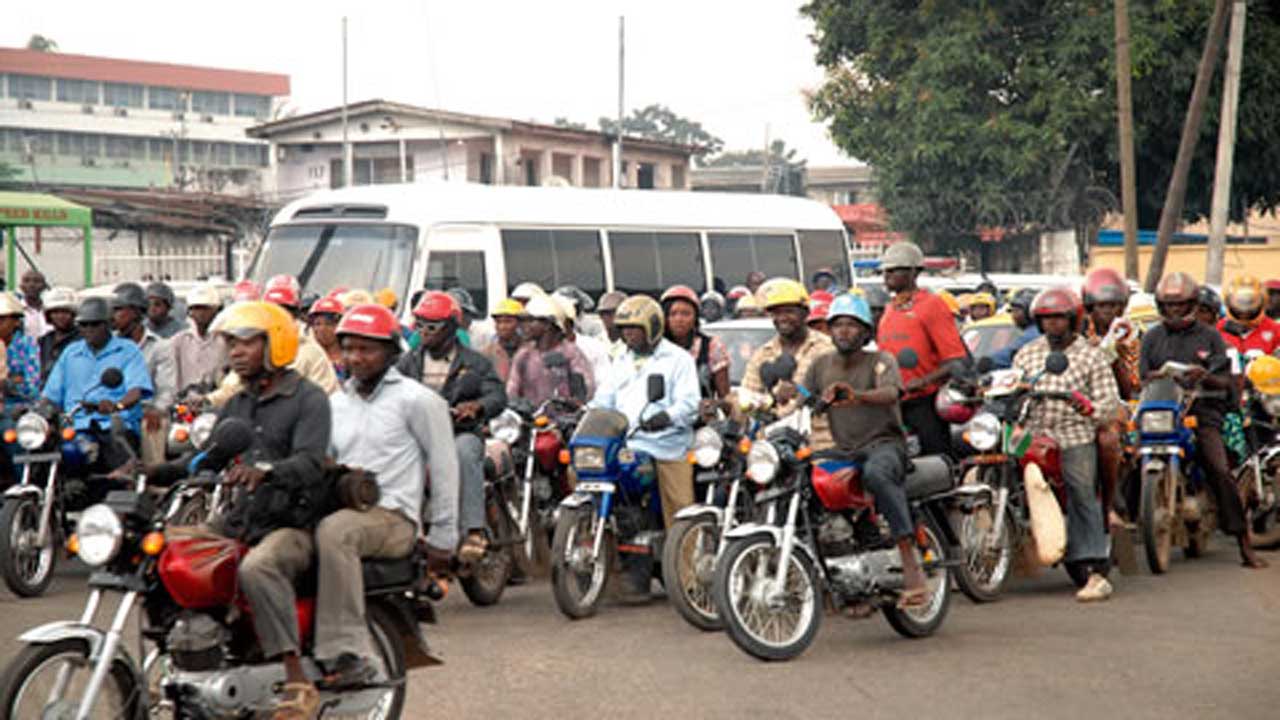 By Modupe Gbadeyanka
Very soon, commercial motorcycle riders in Oyo State will require identification numbers and registration jackets to ply their trades in the state.
This is part of efforts to curb every form of criminality and other social vices and regulate the activities of commercial motorcyclists to also prevent the breakdown of law and order.
Business Post gathered that the registration will require each commercial bike rider's name, address, fingerprint, passport-sized photograph, and a unique ID number.
At a stakeholders' meeting with over 100 commercial riders' association leaders in Ibadan on Thursday, the Commissioner for Budget and Economic Planning, Mr Musibau Babatunde, said the registration is part of the Oyo State government's drive to ensure the effectiveness of the ongoing state-wide residents' registration programme, saying the exercise will help in planning properly for the security architecture of the state, in the long-run.
"States across the south-west have been banning operations of commercial motorcyclists, but we know that will have its own socio-economic challenges. So rather than banning them, we felt it is pertinent to know the number of bike riders in the State and use that for our security architecture," he said.
The Commissioner added that there are multi-dimensional benefits accruable to the registration exercise, both for the motorcyclists and the state, in terms of security and economic planning.
Also, his counterpart in the Ministry of Information, Culture and Tourism, Mr Wasiu Olatubosun, explained that the registration will help regulate the influx of commercial motorcyclists into the state.
Mr Olatubosun emphasised that the registration will be free, adding that the proactive approach to regulating the activities of commercial motorcyclists by Governor Seyi Makinde-led administration will prevent the breakdown of law and order.
"We will set up a task force consisting of both the union and other relevant agencies that will make sure that unregistered riders don't operate within the state," he said.
On his part, the Special Assistant to the Governor on ICT and e-Governance, Mr Bayo Akande, said that the registration process was initiated by the state government to distinguish every rider operating in the state.
"Actually, registration exercises had commenced months back at every Local government and office of the Oyo State Road Transport Management Authority. All is now set to provide numbered jackets, in order to identify riders who are duly registered with the state," the Governor's aide said.
He said part of the dividends of the registration is the provision of health insurance and other palliatives for riders in the state.
Responding on behalf of the Okada riders, Mr Yusuf Muritala, commended Governor Makinde for not considering a ban on their activities, assuring that his colleagues are ready to cooperate with the state government to register.
He, therefore, expressed the readiness of the commercial motorcycle riders in Oyo State to abide by the rules and regulations established by the government to regulate the activities of their operations, pledging the support of all motorcyclist associations in the state to the government.
However, Mr Muritala appealed to the consultant in charge of the registration exercise to work with leaders in each zone to ensure an expansion of registration points for commercial motorcyclists.
Lagos to Crush 250 Commercial, Power Bikes
By Modupe Gbadeyanka
About 250 commercial and power bikes have been seized by the Lagos State Taskforce for various violations and would be crushed this weekend at the taskforce crushing site in Alausa, Ikeja.
This was disclosed by the chairman of the taskforce, Mr Shola Jejeloye, a Chief Superintendent of Police (CSP), during a visit to the headquarters of the agency in Bolade Oshodi.
Mr Jejeloye said despite the focus on commercial motorcycles, popularly known as 'Okada', the State Transport Sector reform laws prohibit motorbikes of any capacity from plying one-way.
According to him, power bikes and motorcycles with capacity above the required standard were confiscated for either driving against traffic (one-way), conveying passengers or plying BRT corridors across the State.
"Riding a power bike does not make you immune to traffic laws of the state, especially when it has to do with riding against traffic on one-way, which is highly dangerous to road users and even pedestrians.
"Any motorbike violating the State traffic laws will be met with the same level of punishment as the Okada riders," he stated.
The Chairman further disclosed that dispatch riders who have seized the opportunity of the absence of Okada on the highways to transport commuters on their bikes would also have their motorbikes impounded.
He urged all dispatch and delivery bike owners to warn their riders to desist from lifting passengers or risk forfeiting the bikes to the state government, stressing that anyone caught contravening the traffic laws of the State will not be spared.
The police officer used the occasion to reiterate the commitment of the taskforce to enforce the ban on the activities of commercial motorcycle operators in six local governments and nine local council development areas of the state by expanding its tentacles to power bikes and dispatch riders who violate the Traffic Law.
Union Bank Rejigs Board as Titan Trust Bank Takes Full Control
By Dipo Olowookere
An old generation lender, Union Bank of Nigeria Plc, has announced a significant change to the composition of its board of directors following the transfer of 93.41 per cent of the bank's issued share capital to Titan Trust Bank Limited.
In a statement, Union Bank said 10 board members of the company have retired to pave a way for nominees of the new owners.
The Chairman of the firm, Mrs Beatrice Hamza Bassey as well as the chief executive officer, Mr Emeka Okonkwo, will no longer be on the board with effect from Thursday, June 2, 2022.
Mr Okonkwo, who implemented the bank's new strategy focused on regional coverage and continued the growth trajectory, has expressed his desire to support the new CEO and core investor.
Others who retire from the board include Mrs Obafunke Alade-Adeyefa, an independent non-executive director; Mr Richard Burrett, a non-executive director; Mr Ian Clyne, a non-executive director; Mr Kenroy Dowers, a non-executive director; Mr Paul Kokoricha, a non-executive director, Mr Taimoor Labib, a non-executive director; Mr Mark Patterson, a non-executive director; and Mr Emeka Ogbechie, a non-executive director.
It was gathered that the bank has appointed Mr Mudassir Amray as the CEO of Union Bank effective June 2, 2022. He is a seasoned banker with well-rounded exposure of over 25 years in senior management roles and a proven track record of adaptability in six geographies (USA, Nigeria, Malaysia, Hong Kong, Singapore and Pakistan) in the course of his career at Citibank and other foreign and local banks, according to a notice from the firm.
Prior to his latest appointment, he led the establishment of Titan Trust Bank Limited and subsequently became the bank's pioneer CEO in October 2019.
Also, Union Bank has confirmed Mr Farouk Mohammed Gumel as its new Chairman. He is the Group Executive Director for TGI Group and also the Chairman of Wacot Rice Ltd, a subsidiary company of TGI Group, and non-executive chairman at the Nigeria Sovereign Investment Authority (NSIA).
Prior to joining TGI, Mr Gumel was a Partner at PwC and Head of the West African Advisory/Consulting business, covering Nigeria, Ghana, Liberia, Sierra Leone, and Angola.
The two will be assisted on the board by Mr Andrew Ojei, a non-executive director; Mr Abubakar Mohammed, a non-executive director; and Mr Lawrence Mackombo, a non-executive director.
Latest News on Business Post