Access Bank Pledges to Create Market Access for Small Businesses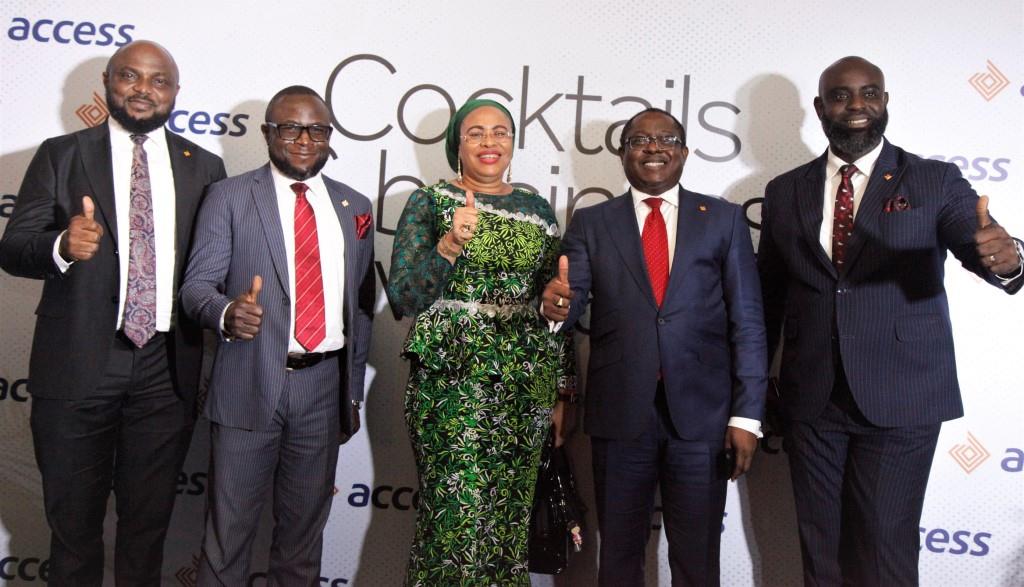 By Aduragbemi Omiyale
Owners of small businesses in Nigeria have been assured of the necessary tools that will aid their expansion drive, especially funding support.
This assurance was given by Access Bank Plc at a one-on-one engagement with entrepreneurs in Abuja recently.
The top financial lender said it will create market access for small businesses by putting them in the right community, enhancing their capacities and creating networking opportunities for them.
At the event specially designed for the bank's customers in the micro, small and medium scale, category, the Deputy Managing Director of Access Bank, Mr Victor Etuokwu, said the compared remains resolute in its drive to engage and empower MSMEs by providing access to funds, markets and knowledge.
"The North remains a strategic business environment for the bank and that is why we have organized this engagement session to provide an opportunity to meet one on one with our SME customers in Abuja, provide them with a platform to ask questions, get answers and solutions that help them take their businesses to the next level. We are committed to being a bank that gives more to our customers and that includes more listening and more engagement and this forum allows us to meet up to that promise." Mr Etuokwu said.
He further said Access Bank was the only bank with a department focused on women in Nigeria and across Africa, stressing that the bank believed women were a glue that held the society together.
The banker said Access Bank also worked with both genders to elevate their economic statuses. He noted that the bank viewed MSMEs as critical segments of the Nigerian economy as they contributed more than half of the Gross Domestic Product (GDP) and created over 60 per cent of the jobs.
"We want to elevate Abuja because we believe there is so much more to be done here," he said, noting that MSMEs were the reason for positive things happening in the Nigerian economy.
"We intend to be more present and relevant in the lives of our customers than ever, and we want to ensure business owners have easy access to funds to sustain and expand their businesses. We are committed to providing excellent services both online and offline to meet the varied needs of all our customers and create an impact in the lives of both individual and MSME customers alike," Mr Etuokwu added.
FG Orders PSOs, Telcos to Stop Support for Illegal Money Lenders
By Adedapo Adesanya
The federal government through the Federal Competition and Consumers Protection Commission (FCCPC) has directed payment systems operators (PSOs) and telecommunication companies, including Mobile Network Operators (MNOs) in Nigeria to stop providing support that enables the operations of illegal money lenders in Nigeria.
This was disclosed by the Executive Vice Chairman/Chief Executive Officer, FCCPC, Mr Babatunde Irukera, in Lagos, when the commission conducted enforcement actions against a loan shark known as Soko Lending Limited.
He added that FCCPC has secured orders to disable or diminish violators' ability to circumvent regulatory efforts to protect citizens.
He also announced that a Limited Interim Regulatory/Registration Framework and Guidelines for Digital Lending has been developed and adopted by the inter-agency Joint Regulatory and Enforcement Task Force as an interim step to establishing a clear regulatory framework for the sector.
"Soko Lending appears to be the most consequential digital money lender with multiple apps and brand names covering a significant share of the digital/online lending market, and one of the most prolific actors in violating consumer privacy, fair lending terms, and ethical loan repayment/recovery practices," Mr Irukera said.
He recalled that the agency had previously carried out a similar enforcement action which reduced exploitative practices in the industry, noting, however, that some of the lenders have devised methods to circumvent account freezing and app suspension orders.
Mr Irukera further stated that "The commission has also entered further orders that will disable or diminish violators' ability to devise circumvention efforts or alternative mechanisms to circumvent the objective of the investigation and protection of citizens.
"Particularly, the commission has ordered all operating payment systems including Flutterwave, Opay, Paystack, and Monify to immediately cease and desist providing payment or transaction services to lenders under investigation or not otherwise operating with applicable regulatory approvals.
"FCCPC has also ordered telecommunication/ technology companies (including Mobile Network Operators (MNOs)) to cease and desist providing server/hosting, or other key services such as connectivity to disclosed or known lenders who are targets/subjects of investigation or otherwise operating without regulatory approval.
"The inter-agency Joint Regulatory and Enforcement Task Force has developed and mutually adopted a Limited Interim Regulatory/Registration Framework and Guidelines for Digital Lending, 2022 as the first and interim step to establishing a clear regulatory framework," he said.
Union Bank Encourages Customers to Save to Win in Promo
By Modupe Gbadeyanka
The Head of Retail Deposits at Union Bank, Mr John Obichie, has urged customers of the bank to make deposits in order to win cash and other prizes in the ongoing season 2 of the Save & Win Palli promo.
Speaking at the first live draw of this season, which took place at Union Bank's Head office in Lagos, the banker said the campaign was designed to encourage customers to save for rainy days and reward them for their loyalty.
"Union Bank is pleased to reward our customers through initiatives like this that encourage them to save. This promo was introduced to support our customers during these trying times and to reward them for being consistent with their saving habits," he said.
At the event, which produced the first set of winners in the second edition of the promo, no fewer than 50 customers won cash prizes of N105,000 each. The winners were selected randomly through a transparent, and electronically generated draw supervised by relevant regulatory bodies.
Save & Win Palli Promo is a nationwide campaign aimed at rewarding customers with cash prices and other exciting gifts worth over N55 million. The goal is to encourage and promote a healthy savings culture. The promo is open to new and existing customers who save a minimum amount of N10,000 monthly.
Savers who qualify to participate in the monthly draws stand a chance to win N105,000 each, while 5 winners will go home with N500,000 each in two of the quarterly draws. One lucky customer will snag the star price of N5 million during the grand finale set to hold in December alongside other consolation prices.
The savings promo, which kicked off in July, will run until the end of the year and will see more winners emerge during the monthly, quarterly and end-of-year draws so there's still a chance to participate and win!
An existing Union Bank customer can continue to top up their savings in multiples of N10,000 monthly to increase their chances of winning, while prospective customers can download the UnionMobile app on their mobile phones to open an account or they can simply walk into any Union Bank branch.
To reactivate existing accounts, returning customers can call the 24-hour Contact Centre on 07007007000 or also visit any of Union Bank's branches across the country.
Polaris Bank in Safe Hands, No Need to Panic—Management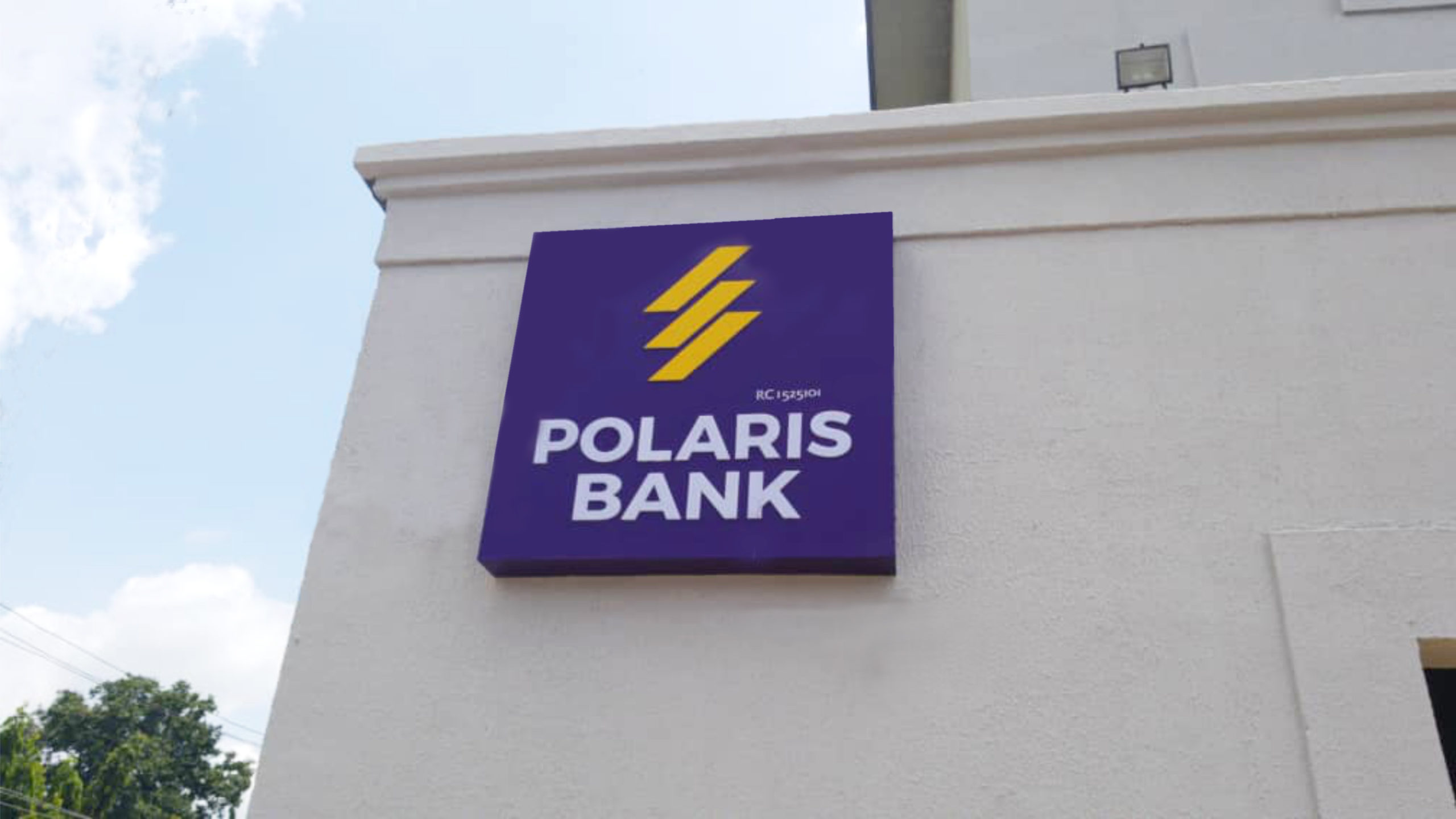 By Aduragbemi Omiyale
The management of Polaris Bank Limited has urged its customers and members of the public not to panic over reports that the financial institution has been sold to a new investor, Mr Auwal Gombe, in the sum of N40 billion.
It was recently reported that efforts are being made to hand over the lender to the businessman, who is said to be an ally of former military president, Mr Ibrahim Babangida, after the Central Bank of Nigeria (CBN) nationalised the defunct Skye Bank Plc into Polaris Bank in 2018.
In a statement issued on Friday in Lagos, the bank described the report of the purported sale as not only "speculative" but done to deliberately "create panic" among its customers and the banking community.
The company said the CBN established it and injected funds for its operations, it has bounced back to profitability, with a solid balance sheet, saying there is no cause for alarm as the bank was in safe hands.
"Stakeholders may recall the regulatory intervention in the erstwhile Skye Bank by the CBN and the subsequent injection of capital via the Asset Management Corporation of Nigeria (AMCON) through a bridge bank process, which birthed Polaris Bank in 2018.
"The bank has since stabilised its operations following the intervention; improving its balance sheet, customer base and profitability," a part of the notice today said.
Continuing, Polaris Bank noted that, "Whilst the intention has always been to return the bank to private ownership, such a sale would occur following regulatory approvals with formal notification to all relevant stakeholders," expressing its commitment to "ensuring timely communication to the public in such an event."
 "The board and management hereby reassure its customers, staff and the general public that Polaris Bank remains a stable, strong and credible financial institution, positioned to deliver sustainable value to all its stakeholders," the statement concluded.
Latest News on Business Post