Digital Transformation Solutions for Banking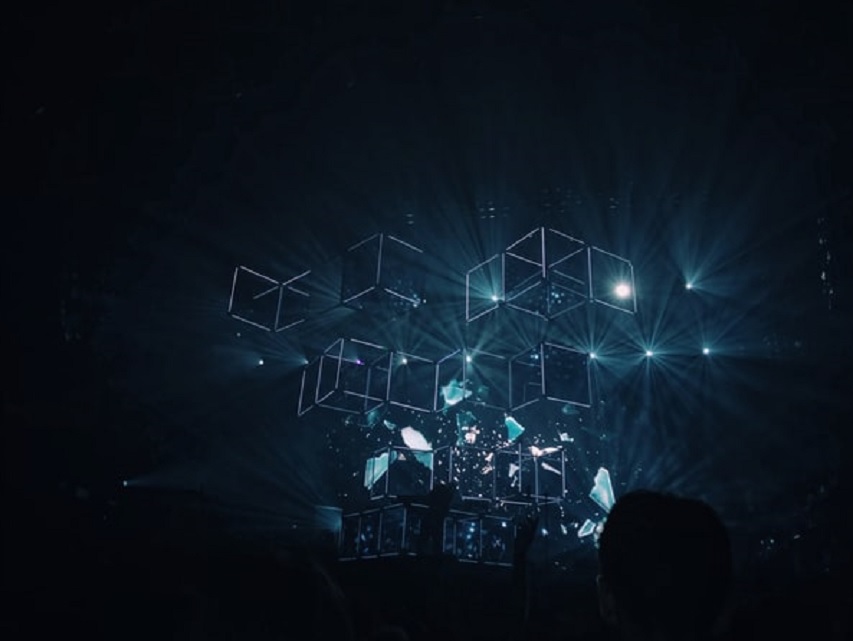 Digital transformation is a hot topic in banking. Banks are looking for ways to become more agile, to better serve their customers, and compete in a digital world. In this article, we'll discuss the digital transformation solution for banking. Keep reading to learn more about digital transformation and how it can help the banking industry.
What is digital transformation?
Digital transformation is the process of transforming how an organization operates to better meet the needs of its customers and employees. It includes changes to organizational structures, processes, and practices that allow the business to take advantage of digital technologies and channels to improve performance and outcomes. Digital transformation can be applied in any industry, but it's particularly relevant for businesses in highly regulated industries like banking, where there are large legacy systems that need to be modernized.
Banks are under pressure from both consumers and regulators to upgrade their technology infrastructure. Consumer demand for new services like mobile banking and payments has put pressure on banks to offer digital experiences that are fast, convenient, and secure. At the same time, regulators are increasingly focused on ensuring that banks have robust cyber security measures in place to protect customer data. Digital transformation can help banks address both of these challenges by helping them modernize their technology infrastructure and improve their cyber security posture.
What factors should banks consider when digitally transforming?
There are a number of factors that banks must take into account when planning their digital transformation. One of the most important is to ensure that the new architecture can support multiple channels and devices. This will allow customers to interact with the bank in the way that is most convenient for them. They may want to use the bank's website on their computer, their mobile phone, or even a tablet. They may also want to use the bank's services through social media, such as Facebook or Twitter.
Another important factor to consider is the range of services that the bank offers. The architecture must be able to support not only traditional banking services but also new services that are being developed specifically for the digital age. These may include things like mobile payments and money transfers.
The final factor to consider is the security of the new system. Banks must ensure that their customers' data is protected at all times. This includes both the data that is being transmitted through the various channels and devices, as well as the data that is being stored.
Developing an architecture that can accommodate multiple channels and devices is essential for banks that want to undergo a successful digital transformation. It will allow them to provide a range of services that meets the needs of their customers, and it will ensure that their data is always protected.
What benefits will be seen once the solution is implemented?
The banking sector is under pressure to invest in digital transformation to remain competitive and meet the needs of customers, who are increasingly using mobile devices and online channels to conduct transactions.
There are several benefits that banks can expect to see once they implement digital transformation. First, banks can improve customer experience by making it easier for customers to conduct transactions through convenient online and mobile channels. In addition, banks can reduce costs by automating processes that were previously done manually. This will allow banks to operate more efficiently and make more money available to invest in other areas such as product development and customer service. Finally, digital transformation can help banks stay ahead of the competition by enabling them to offer new services that cater to the needs of modern consumers.
Cloud migration is a popular digital transformation solution for banks.
Cloud Migration is one of the many digital transformation solutions for banking. It is the process of moving enterprise applications and data to the cloud. The benefits of cloud migration include improved efficiency, scalability, and agility. Cloud migration can also help reduce costs and improve security.
There are many factors to consider when deciding whether or not to migrate to the cloud. One of the most important is the business case. The benefits of cloud migration need to outweigh the costs. Another consideration is the readiness of the organization to move to the cloud. The organization must have the right infrastructure, processes, and culture in place to be successful.
The cloud can be a complex environment and not all applications are suitable for migration. Applications need to be evaluated to see if they are cloud-friendly. They need to be able to run in a cloud environment and be able to scale up and down as needed.
Once the decision to migrate to the cloud has been made, the organization needs to develop a plan. The plan should include the steps needed to migrate the applications and data. It should also include the resources needed and the estimated time to completion.
The cloud migration process can be complex but there are also many benefits to be gained. Organizations that are able to successfully migrate to the cloud can improve their efficiency, agility, and scalability. They can also reduce their costs and improve their security.
Banks can use big data analytics to digitally transform their organizations.
Big data analytics is one of the solutions that banks are turning to in order to stay ahead of the curve.
The use of big data analytics can help banks to gain a better understanding of their customers, and to identify and understand potential risks. It can also help banks to improve their customer service, and to develop new products and services.
Big data analytics can help banks to make better decisions by providing them with insights that would not be possible to obtain using traditional methods. It can also help to improve the efficiency of banking processes and to reduce costs.
The use of big data analytics is becoming increasingly important, and banks that don't embrace it will likely find themselves at a disadvantage. Those that do adopt big data analytics will be in a better position to take advantage of the opportunities that digital transformation solutions present.
Digitally transform your banking business.
Digital transformation solutions are important for banking because they can help organizations to improve customer experience, increase efficiency and agility, and reduce costs. Overall, these solutions can help banks to compete in the digital age and provide better services to their customers.
Visa Sponsors Ecobank Cardholder's Trip to Qatar for World Cup
By Modupe Gbadeyanka
A customer of Ecobank Nigeria, Mr Ejike Michael Eziuche, will have the opportunity to travel to Qatar for the ongoing FIFA World Cup taking place in the country for free.
This was made possible by just being a customer of the financial institution in Nigeria and being issued a Visa card by the bank.
The Ecobank cardholder was among the winners of the payments firm's Spend & Win Campaign, designed to reward customers and football lovers who were active users of their Visa cards.
The only condition to be part of the promo was spending a minimum of N50,000 in at least five transactions to qualify. The winners will have the opportunity of a first-class experience in the tournament, all expenses covered as Visa is the Official Payments Sponsor of the tournament.
"Mr Eziuche's emergence as a winner is a reflection of the hassle-free payment experience our customers enjoy with their Ecobank Visa cards.
"At Ecobank, we are always innovating our services to suit our customers' lifestyles, especially when it comes to how they can effortlessly access our products. I am truly delighted for him and wish him a memorable time in Qatar," the Head of Consumer Banking at Ecobank Nigeria, Mrs Korede Demola-Adeniyi, commented.
"We understand our role as a leading payments provider, pioneering seamless payments experiences across Africa; this is why we partner with critical stakeholders like Visa to ensure that our customers can have cards that allow them to enjoy financial services from anywhere in the world.
"Our promise to our customers has always been the same; to provide them with access to affordable and reliable financial services.
"We will continue to do so through our digital platforms, including Ecobank Mobile App and USSD *326#, Ecobank Online, Ecobank OmniPlus, Ecobank Omnilite, EcobankPay, Ecobank RapidTransfer, ATMs, POSs and an extensive distribution network of over 250 branches and over 50,000 agency banking locations," she added.
Ecobank Nigeria is a subsidiary of the Ecobank Group, the leading pan-African banking group with operations in 33 African countries and an international presence in four locations (London, Paris, Beijing, and Dubai).
The lender is a major player in the distribution of financial services in Nigeria, leveraging digital platforms, including Ecobank Mobile App and USSD *326#, Ecobank Online, Ecobank OmniPlus, Ecobank Omnilite, EcobankPay, Ecobank RapidTransfer, ATMs, POSs and an extensive distribution network of over 250 branches and over 60,000 agency banking locations.
Sterling Bank Sponsors Training of 1,000 Youths at NJFP
By Modupe Gbadeyanka
Sterling Bank Plc has sponsored the training of 1,000 fellows at the Nigeria Jubilee Fellows Programme (NJFP), a youth empowerment initiative between the Nigerian government and the United Nations Development Programme (UNDP).
The programme, launched in 2021, was borne out of rising unemployment and the COVID-19 pandemic, which adversely impacted the ability of young Nigerians to find work.
The initiative seeks to connect talented graduates with local job opportunities that apply their expertise while equipping them with world-class practical knowledge and relevant skills, and it does not matter if an applicant does not have job experience.
It targets a broad range of sectors, including the start-up economy, innovation, and creative industries, the digital and technology sector, the green economy sector, financial services, key public and international development institutions, research and development, agriculture, real estate, construction, transportation, and health services. In other words, there is a place for every organisation in this programme.
The Managing Director of Sterling Bank, Mr Abubakar Suleiman, explained that his company supported the programme because of its interest in the education sector as one of five sectors it is presently concentrating investments in under its HEARTs of Sterling programme. The other sectors are Health, Agriculture, Renewable Energy and Transportation.
It will be recalled that as part of its commitment to the reduction of unemployment among youths in the country, Sterling Bank Plc recently renewed its partnership with iCreate Africa to provide a payment system that allows qualified workers to purchase tools and pay in instalments.
Consequently, the bank has also introduced different packages so that skill-seekers can access soft loans to buy tools, and it is encouraging skill-seekers not to let the opportunity slip off their hands.
Also, as part of this strategy, the commercial bank had also expanded its Café One community to Abuja in partnership with iCreate.
Zenith Bank Assures Budding Entrepreneurs Necessary Support to Succeed
By Aduragbemi Omiyale
Budding entrepreneurs in Nigeria have been assured by Zenith Bank Plc of all the necessary support they need to succeed and become corporate organisations capable of employing many people.
The Group Managing Director/CEO of Zenith Bank, Mr Ebenezer Onyeagwu, who gave this assurance last Wednesday, disclosed that this was why the bank organised the second Zenith Tech Fair themed Future Forward 2.0.
At the keenly contested hackathon session, the sum of N53 million was won by the participants, with Ecotutu, a cleantech company making cooling affordable and accessible for businesses, especially in the agricultural sector, emerging as the overall winner and taking home the grand prize of N20 million.
This is in addition to a mentorship programme with Seedstars, a company dedicated to implementing high-quality capacity-building programmes for entrepreneurs in emerging markets.
The first runner-up, Foris Labs, an app-based platform that allows students to conduct science experiments individually and in groups interactively via their mobile phones, won N15 million and a mentorship programme.
The second runner-up, Finva, a start-up which helps creditors offer credits at low risk, won N10 million as well as a mentorship programme.
Other finalists who took home N1 million each were Sanwo, Itinu -Ev, Eduvacity, Green Bii, Zion Robotics, Sono Care, Base, and I grow Africa.
Addressing guests at the Eko Convention Centre, Mr Onyeagwu announced that "all finalists would be enlisted into our incubation lab for grooming and mentorship.
"Our expectation is that we are going to scale and grow them just like the zenith brand. So, looking at what we have gone through, I can tell you that so much iron has been loaded on fire. The only thing left is to activate the digital talents, tech skills and entrepreneurship that would culminate in a new digital economy for Nigeria."
Described as a huge success by participants, the two-day Tech Fair featured presentations on the leading technological innovations that cut across different aspects of life, such as Artificial Intelligence, Computing, Machine Learning, Blockchain, Robotics, Big Data, FinTech, Augmented Reality, Data Analytics, 5G and Communication Technologies, with the keynote address, The Future of Banking: Digital Transformation Journey, delivered by Brett King, the renowned futurist, bestselling author, award-winning speaker, founder of Moven and Author of Bank 4.0.
The event also featured a goodwill message by the founder and Chairman of Zenith Bank, Mr Jim Ovia.
Other eminent IT practitioners from top global brands who also made presentations included Tarik Alatovic, Senior Partner, McKinsey; Juliet Ehimuan, West Africa Director, Google; Ola Williams, Country Manager, Microsoft Inc.; Andrew Uaboi, Vice President/Head, Visa West Africa; Mrs Rakiya Mohammed, Director of Information Technology, CBN; Chris Lu, Managing Director, Huawei Technologies Nigeria, and Dame Ms Adaora Umeoji, Deputy Managing Director of Zenith Bank Plc, amongst others.
Latest News on Business Post