GTBank Wins Euromoney Award for COVID-19 Response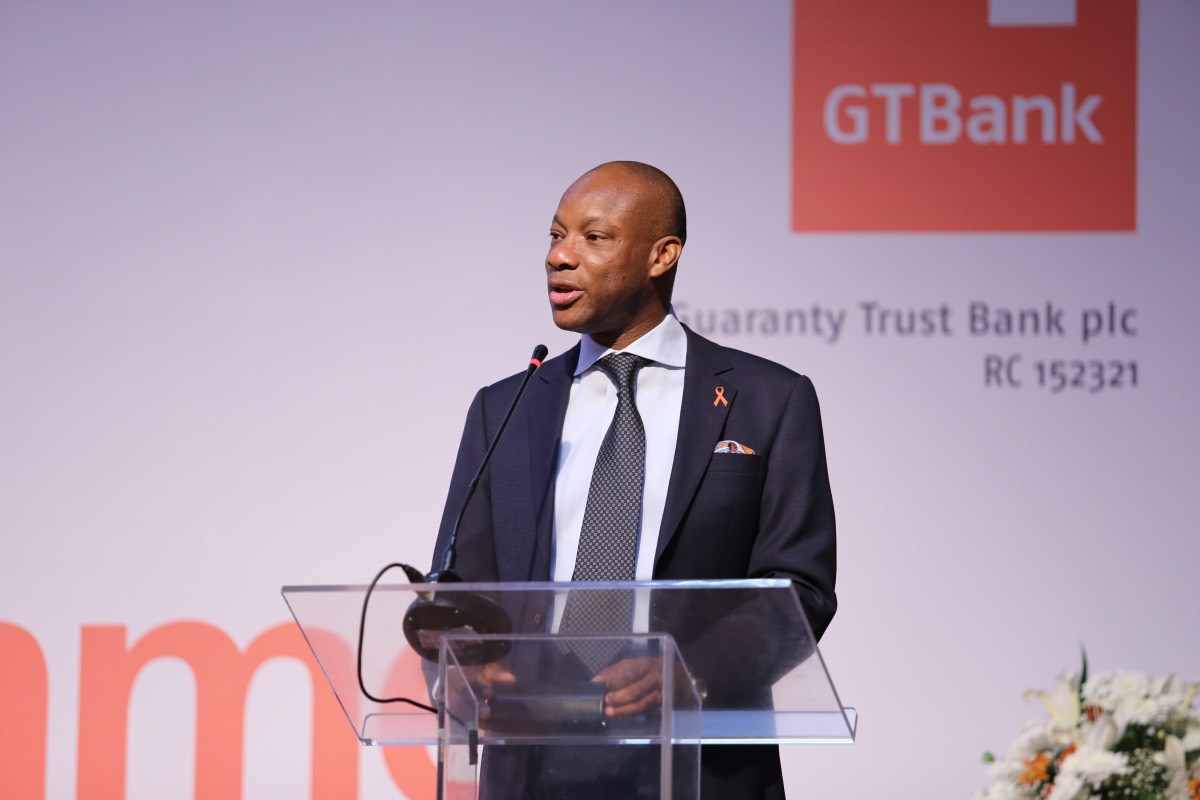 By Modupe Gbadeyanka
The critical role Guaranty Trust Bank (GTBank) Plc played in responding to the COVID-19 pandemic in Nigeria has been recognised by Euromoney.
According to Euromoney, "One of the first things Nigeria's Guaranty Trust Bank did with the onset of the COVID-19 pandemic was to get in touch with local authorities to see how the bank could help.
"Recognizing that the pandemic would stretch the public healthcare system, the bank partnered with local authorities to set up a care facility for people with COVID-19."
In recognition for this move, the renowned firm awarded the Euromoney Excellence in Leadership Africa Award to GTBank.
Commenting further, Euromoney said GTBank, which was also named Nigeria's Best Bank for a record 10th time, "granted small and medium-sized enterprises a grace period of 90 days [which has since been extended by a further 3 months] on all loan payments.
"It is also developing other resources to help SMEs better understand and navigate the impact of the pandemic."
Whilst being lauded for its exemplary leadership during a global crisis, GTBank is also receiving accolades for its digital drive to radically expand access to financial services and consistency in delivering the best performance across key financial indices.
Key to the bank's emergence as Nigeria's Best Bank at the Euromoney Awards is its leading role in driving world class corporate governance standards, excellent service quality and innovation in Africa's banking industry
The CEO of GTBank, who could not hide his excitement over this news, stated that, "We feel very humbled to be awarded the Excellence in Leadership in Africa Award and immensely proud to be named Nigeria's Best Bank for a record 10th time.
"These awards reflect what we are all about at GTBank—giving back to society and adding value to people's lives.
"They are also testaments to our commitment to always be there for our customers and communities as a beacon of hope, an engine of progress and a platform for enriching lives."
He further stated that; "As we continue to navigate the fallout of this pandemic, the imperative of our time as an organization remains safeguarding our lives and livelihoods.
"This means that we will continue to lead from the frontlines by protecting our employees, serving our customers wherever they may be, helping businesses make it through these uncertain times and supporting public authorities in combatting the pandemic."
GTBank is regarded by industry watchers as one of the best run financial institutions in Africa and serves as a role model within the financial service industry due to its bias for world class corporate governance standards, excellent service quality and innovation.
Renowned for its forward-thinking approach to financial services and customer engagement, the bank was recently ranked Africa's Most Admired Finance Brand in the 10th-anniversary rankings of Brand Africa 100: Africa's Best Brands, the pre-eminent survey and ranking of the Top 100 admired brands in Africa.
Access Bank Gives Car to NYSC Member
By Ahmed Rahma
A member of the National Youth Service Corps (NYSC) serving in Niger State, Mr Tolulope Agabaje, has won a brand new Hyundai Accent car during a promo organised by Access Bank.
The financial institution, which recently introduced a transaction campaign titled Transact and Win as part of its efforts to enhance financial inclusion through its digital platform, presented the winner with the grand prize after conducting a draw in Lagos.
At the official presentation of the car in Lagos, the Executive Director of the bank, Mr Victor Etuokwu, said the lender was targeting the unbanked and the underbanked to increase the rate of transactions through its mobile and digital platforms.
He noted that the promo was designed to play a significant role in the lives of bank customers.
"We want to continue to play a big role in the lives of our customers and as for Tolulope, we have asked him what he graduated with, he said he is a first class holder and with this, we are looking at a possibility of him working with Access Bank," Mr Etuokwu said.
In his remarks, the car winner said he was shocked when informed of his win and felt the calls from the bank were from fraudsters but when it became incessant, he reached out to the bank via its twitter handle and was told he had actually won a car.
"I am still in shock as I was not expecting it. I cannot even remember the amount of transactions I did but I know it was too much.
"The car was not something I was looking at owning in a year or even three years but Access Bank has fast-tracked my dream of owning a car and so I would keep spreading the word to friends and family that this is indeed real," Mr Agabaje said.
He encouraged customers and friends to open accounts with Access Bank.
Also speaking, the Lead Manager, Mobile and Internet Banking at Access Bank, Mr Osakwe Edwards, stated that the campaign will boost the bank's digital products.
"Digital is the future and this mobile banking is what we want to get a lot of people into and you know that as a bank, we make revenue from our digital channels and we use it to boost our customer acquisition.
"These days, people do not need to get to the bank to open an account with us or perform transactio0ns, they can do that through our mobile banking platforms or USSD," Mr Edwards said.
Commenting on the winner, he said, "Tolulope performed 10 transactions which is the criteria to win the car via the USSD or the mobile app.
"We did a draw and out of the million people that met the criteria, Tolulope emerged tops.
"For now, this is the third car that has been given. One person won in Abuja, the other won in January and so we are hoping to commence another prize presentation by the second quarter (Q2) of 2021.
"When we start by Q2, it will be on quarterly campaigns/draws and by the end of Q2, We will have another winner by the end of Q3 and Q4."