Heritage Bank Takes Over Properties of HipTV Owner Ayo Animashaun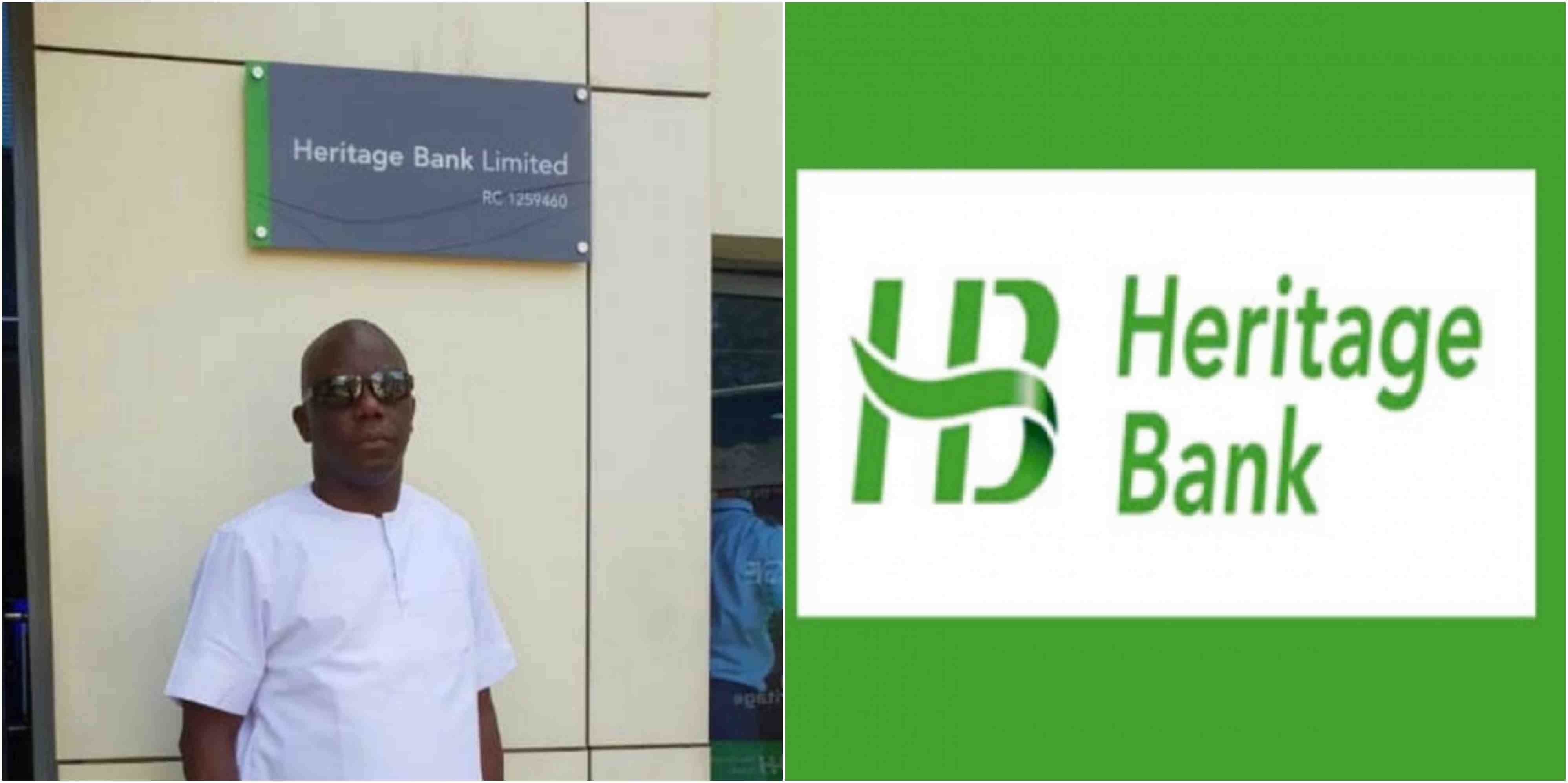 By Dipo Olowookere
Properties belonging to owner of HipTV and Smooth Productions, Mr Ayo Animashaun, have been allegedly taken over by Heritage Bank.
For a while, the showbiz entrepreneur and the financial institution has been at loggerheads over transactions between them.
However, things took a new twist when Heritage Bank obtained a court order to seize properties of the company, which organises the popular The Headies Award.
A document sighted by Business Post read, "Take notice that I, Mr Gani-Gidado Abubaker (Solicitor and Insolvency Practitioner) of 160A Sinari Daranijo Street, Victoria Island, Lagos has been appointed by Heritage Bank Limited as the Receiver/Manager of Smooth Promotions Limited over inter alia, its fixed and floating assets charged as security under the All Assets Debenture Deed dated December 11, 2014 and a Deed of Appointment of the Receiver/Manager dated February 11, 2019 was duly stamped by the Commissioner for Stamp duties filed at the Corporate Affairs Commission, Abuja which issued a letter dated February 26, 2019 that the Deed of Appointment has been filed with it.
"Notice is hereby given that all the properties comprising but not limited to plants and machineries belonging to Smooth Promotions Limited and falling within the ambit of the receivership have been taken over and are now in firm possession of the Receiver/Manager.
"All debtors of the company are to pay directly to the Receiver/Manager. Also, all creditors, if any, are to send their proof of claims to the Receiver/Manager within 14 days from date of this publication.
"All deposits, cash and other Assets and company currently held by banks financial institution, should be held until issuance of further instructions by the Receiver/Manager in accordance with the pre-emptive Orders of Court in Suit No. FHC/L/CS/362/19 pending within the bosom of the Federal High Court, Ikoyi Division.
"All holders of such deposits should contact the Receiver/Manager stating the balances and where secured facilities are granted, the type of security attached should be disclosed."
On Thursday, Mr Animashaun disclosed that he has instructed his lawyers to file a suit in court against Heritage Bank.
He said, "So, I wanted you to hear it directly from me: I have just instructed my lawyers Kemi Pinheiro LP, to file a suit at the federal high court in Lagos, against Heritage Bank.
"I have spent over two years doing all I can to resolve this as quietly as possible, But I am now left with no choice but to use every available legal means to protect my reputation, secure my business, and get the redress and compensation I deserve.
"Heritage bank has consistently lied to us, defrauded us, and they're now attempting to twist the facts to make us look like the bad guys. I have spent the past 25 years of my life building a name and business; and we have been nothing but responsible corporate citizens.
"I know many entrepreneurs complain about Nigerian banks and how they do nothing but try to kill us. But this particular bank picked the wrong candidate. I will not rest until I get justice and I just want to thank everyone who's called me; and plead that you please understand that I may not be able to comment about the matter after this post, as the matter will now be in court.
"I will provide further update as soon as I am allowed to."
It was gathered that Smooth Promotions is asking the court to reverse over N185 million in alleged interest rates over and above the agreed interest rate and other entries inputted into its account as at February 2017. These charges were revealed by an independent audit of the company's accounts stretching back to 2013.
According to the court papers, the company says it lost in excess of N533,927,562 owing to the failure and refusal of Heritage Bank to insure its property against risk like fire, and or provide information to Smooth Promotions as to insurance on its property following a fire incident on November 6, 2017, despite debiting Smooth Promotions for the insurance premium.
The case, filed by Kemi Pinheiro LP, alleges that Heritage Bank fraudulently deducted insurance premium from Smooth Promotions' account without remitting the money to the insurance company; charged interests that were not agreed; and a forensic audit found that almost N200 million worth of charges were not correct.
CIBN Tasks Ecobank Management Trainees on Integrity
By Aduragbemi Omiyale
The need to uphold integrity has been emphasised by the Registrar/CEO of the Chartered Institute of Bankers of Nigeria (CIBN), Mr 'Seye Awojobi, to the graduands of Ecobank Nigeria Academy.
The Ecobank management trainees were also charged to imbibe the ethics of the banking profession because it is one of the things they will need to excel in the industry.
"You should really be grateful and count yourself lucky for this platform extended to you by Ecobank to make a life career.
"Know that a career is not an activity but a journey; a marathon, not sprint. Keep a tenacity of purpose; remain focused, be ready for challenges and enhance your skills and knowledge to excel in this profession," Mr Awojobi said at the virtual graduation of the Ecobank Management Development Programme (EMDP) Batch 3 trainees in Lagos.
He commended Ecobank Nigeria's various initiatives targeted at building the capacity of its workforce, noting that over the years, the bank has accorded priority to various learning and development initiatives which expose staff to new career development within the banking industry.
"Such competency improvement is important for the banking sector; it aligns with the current dynamics of the industry and global best practice," he added.
In his remarks, the Managing Director of Ecobank Nigeria, Mr Patrick Akinwuntan, reiterated that the bank's deliberate policy to train and equip its workforce was in line with its transformation drive to make the financial institution the most preferred in the country.
He admonished the graduands to remain ethical and diligent in the delivery of the vision of the bank to become the most preferred financial services payments brand in Nigeria to support the economic development of households and growth of trade, manufacturing and commerce in Nigeria and Africa.
"My advice to you is to imbibe the values of this great institution. Live the values of Respect, Accountability, Customer Centricity, Integrity, Excellence and Team work as encapsulated in RACEIT.
"Be courageous, rise above fears and do what is right at all times. Be ready to learn and unlearn to reach your envisaged destination.
"To make a difference as a banker, you must have willingness to adapt and take ownership of yourself. Keep your bonding and use it positively not only professionally but in your personal life and be a good Ecobanker at all times," he stated.
Also speaking, the Group Executive, Human Resources, Yves Mayilamene, represented by Group Head, Talent Learning and Organisational Development, Simon Rey, advised the graduands to always strive for excellence in their respective roles.
While assuring them of the bank's support to grow in their career, he tasked them on sustainable results.
Welcoming the graduands to the bank, Head, Human Resources, Ecobank Nigeria, Kunle Adewuyi, emphasised that Ecobank is a performance-based organisation, urging them to focus on their job and be result oriented.
"I want all of you to look at the future and decide where you will be in the next five years or so in this great institution. I see future managing directors, Treasurers and others among you. But you have to decide that from today. You must imbibe the culture of the bank and I can assure you that the future is bright," he added.
The EMDP batch 3 comprises 16 graduates who were trained at the Ecobank Nigeria Academy for 21 months. The EMDP programs develop officers and young graduates to become experts in the financial industry and model citizens of the country.
As of December 2020, 55 graduate trainees and 70 management trainees respectively have been placed in strategic roles across the bank.