Q3-17: Union Bank Suffers Profit Loss Despite 16% Rise in Earnings
By Modupe Gbadeyanka
One of Nigeria's long-standing and most respected financial institutions, Union Bank Plc yesterday announced its unaudited results for the nine months ended September 30, 2017.
However, the lender suffered a profit loss during the period, posting N12.4 billion profit after tax in the period under review compared with N13 billion in the same period of last year.
Also, its profit before tax went down by 2 percent to N13 billion from N13.3 billion a year ago, while the net Income is appreciated by 7 percent and the operating expenses increased by 10 percent.
In addition, the interest income rose by 22 percent to N88.5 billion from N72.3 billion in the first nine months of 2016). This was driven mostly by the 23 percent growth in average gross loans from N412 billion for 9M 2016 to N507 billion for 9M 2017.
Furthermore, the net interest income after impairment appreciated by 16 percent to N40.9 billion from N35.2 billion in 9M 2016.
Impairment went down by 53 percent to N6 billion from N12.9 billion recorded 12 months ago with the coverage ratio strengthened to 203 percent as at September 30, 2017, from 182 percent as at December 2016.
Non-interest revenue declined by 6 percent to N21 billion from N22.5 billion in 9M 2016; excluding nonrecurring Naira devaluation gain of N4.7 billion in 9M 2016, 9M 2017 improved by 18 percent.
Operating expenses went up by 10 percent at N49 billion from N44.6 billion in 9M 2016; with the increase driven largely by double-digit inflation amid continued capital investments in technology and Naira devaluation.
Also, the gross loans went down by 5 percent to N508.6 billion from N535.8 billion in Dec 2016, while customer deposits increased by 17 percent to N767.9 billion from N658.4 billion in December 2016).
These initiatives boosted its gross earnings, which went up by 16 percent to N109.5 billion N94.8 billion in 9M 2016).
According to the lender, this was driven by a customer-centric product suite, a revamped digital platform and the launch of a new advertising campaign, which delivered 63 percent YTD increase in new-to-bank customers in 2017.
Union Bank said it remains on course to deliver on its key objectives in 2017.
As previously announced, the bank's plans to raise N50 billion in tier 1 capital through a rights issue formally opened on September 20 and closed on October 30.
The capital increase supports the Bank's short to medium term growth objectives as it looks to re-position itself as one of Nigeria's leading commercial banks. The new capital will also ensure the bank maintains a strong buffer above regulatory capital adequacy requirements.
Commenting on the results, the Chief Executive Officer (CEO) of Union Bank, Mr Emeka Emuwa, remarked that, "We remain encouraged by the results of our customer acquisition strategy, as customers continue to respond to our targeted market offerings and increased brand awareness, following the debut of a new advertising campaign to support the launch of Union Bank's new digital platform, including our revamped mobile banking app and *826#, our SMS banking platform.
"Customer deposits are up 17 percent from December 2016 to close the period at N767.9 billion. Group Gross Earnings, at N109.5bn, reflect a 16 percent growth compared to the period ended September 30, 2016.
"However, a challenging macro-operating environment, characterised by double-digit inflation, continues to create headwinds for businesses, constrict consumer purchasing power and pressure operating expenses as well as portfolio quality.
"Consequently, core pre-tax earnings for the period were marginally lower at N13 billion compared to N13.3 billion in 9M 2016.
"With the N50 billion capital raise underway, we remain focused on our strategic priorities and expect this new capital to deliver the momentum needed to accelerate the pace of our business growth."
Speaking further on the numbers, Chief Financial Officer of the bank, Oyinkan Adewale said, "The Group's net interest income after impairments improved significantly by 16 percent from N35.2 billion to N40.9 billion compared to the period ended September 30, 2016.
"Non-interest income is down by 6 percent compared to 9M 2016, which included one-time revaluation gains.
"With our continued focus on early problem recognition and prudent provisioning, our coverage ratio has strengthened to 203 percent as at September 30, 2017, from 182 percent as at December 2016.
"The impact of Naira devaluation, coupled with the inflationary environment, has pressured our cost-to-income ratio, especially as we continue to make investments in technology critical to our long-term business strategy.
"We are confident that these investments will deliver the expected cost benefits in the medium term. We also expect improved capital adequacy and higher revenues, fuelled by N50 billion of new capital.
Ecobank Named Best Trade Finance Bank in West Africa
By Adedapo Adesanya
Ecobank has been named the Best Trade Finance Bank in West Africa at the prestigious Global Trade Review's Leaders in Trade awards held in London last month.
In a statement released on Tuesday, the lender announced that the award comes as recognition of its solutions for domestic and regional supply chain financing across key trade corridors as well as the bank's arranger roles and participation in key soft commodities campaign financing across West Africa, notably covering cotton, cacao, soya beans and cashew nuts.
Ecobank's offerings are supplemented by its state-of-the-art E-trade module under the Omni Plus platform and its products are positioned to support both Corporate and Investment Banking and SME customers in leveraging on the African Continental Free Trade Area's opportunities and growing intra-African trade.
The judges also recognized Ecobank's Trade Services solutions, which led the bank to command significant market share on Letters of Credit across the continent, leveraging on its Paris-based affiliate, Ecobank International, for confirmations, payments, and discounts.
Commenting on the recognition, Mr Souleymane Diagne, Group Head, Trade Finance, Ecobank, said: "As a Pan-African bank with the largest footprint across the continent, a major ambition of Ecobank is to be the preferred trade bank for SMEs and corporates across Africa. We are committed to enabling them to take advantage of the immense growth opportunities fostered by the game-changing African Continental Free Trade Area.
"This accolade from Global Trade Review provides welcome recognition of the impact we are making through our suite of trade products and solutions, which include Structured Trade and Commodity Finance, Trade Services and Supply Chain Finance.
"For our customers and partners in West Africa and throughout sub-Saharan Africa, we are resolved to continue delivering value through our trade and multi-currency payments solutions, leveraging on our African expertise and our network's advantage."
Ecobank works closely with clients and leverages partners within and outside Africa in reviewing key aspects of transaction dynamics, including settlement, financing, risk mitigation, credit enhancement, syndications and applicable regulations.
Corps Members to Get N10m Business Grant in Unity Bank Corpreneurship Challenge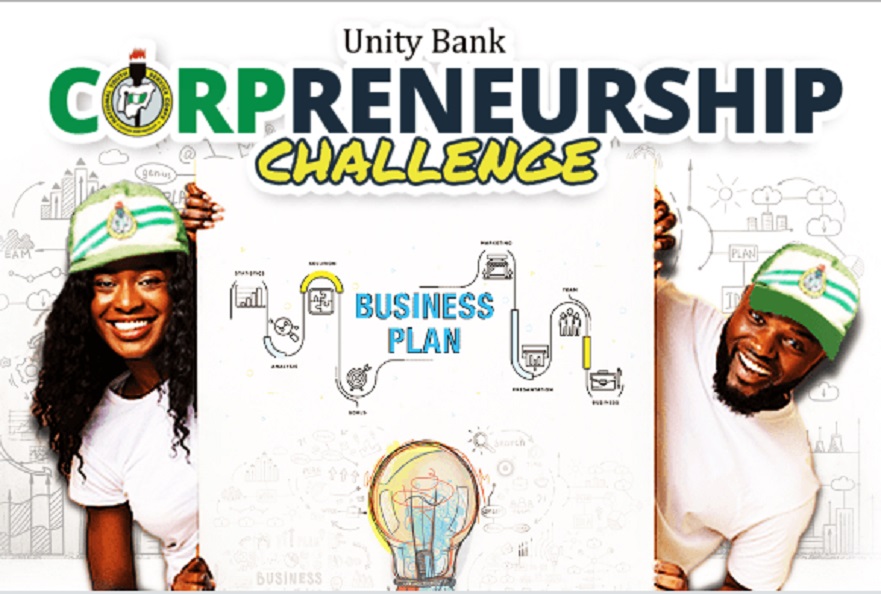 By Modupe Gbadeyanka
A business grant of N10 million is available for members of the National Youth Service Corps (NYSC) service in various states across Nigeria.
The funding package is being provided for by Unity Bank Plc through its flagship entrepreneurial development initiative, Corpreneurship Challenge.
The scheme is in its eighth edition this year and will benefit corps members across 10 locations in the country, including a debut in Delta and Rivers States.
Recall that in 2019, the retail lender commenced the Corpreneurship Challenge scheme in Abuja, Lagos, Edo and Ogun States but with the increasing traction among corps entrepreneurs, the bank has now expanded the programme to 10 states across the federation.
The first expanded edition covered Lagos, Ogun, Abuja, Edo, Katsina, Enugu, Bayelsa, Akwa Ibom, Sokoto, Kano and Kaduna and this year, it will hold for the first time in Rivers and Delta as well as making a return to Sokoto, Edo, Abuja, Akwa-Ibom, Osun, Kano, Bayelsa and Enugu.
The Corpreneurship Challenge, which has earned the financial institution national recognition for its impact on youth empowerment and job creation, has continued to elicit growing interest among the corps members, attracting over 2000 applicants and participation in every edition.
In partnership with the NYSC Skill Acquisition and Entrepreneurship Development (SAED), the initiative prominently features a business pitch presentation that provides the participants with the opportunity to present their business plans and stand a chance to win up to N500,000 cash in the business grant.
Previous editions saw participants pitching business plans from several sectors including software solutions, fashion, fish production, poultry farming, bee farming, retail chains, and piggery to beverages which were assessed based on originality, marketability, and future employability potential of the product and knowledge of the business.
So far, Unity Bank has invested over N100 million in the initiative which has now produced 58 winners since it was launched.
Digital Transformation Solutions for Banking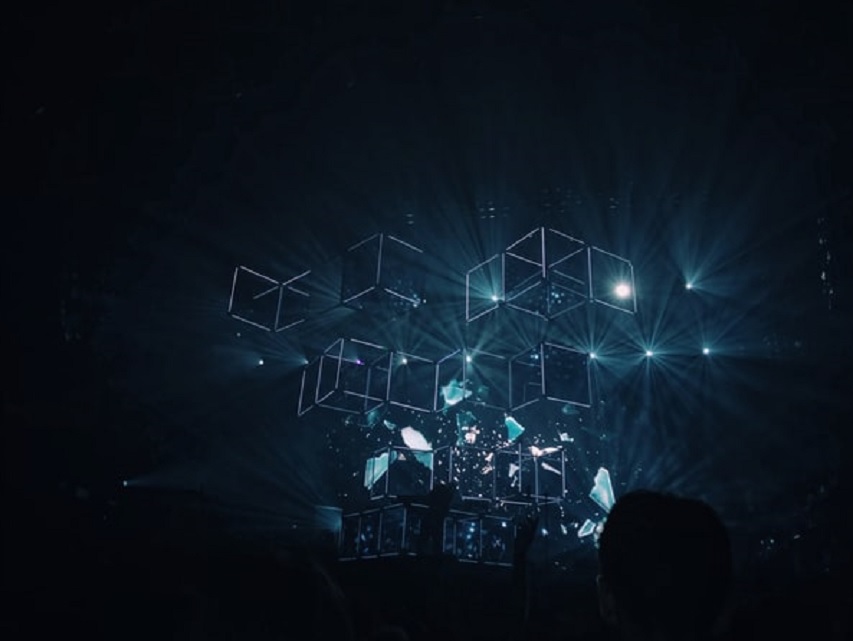 Digital transformation is a hot topic in banking. Banks are looking for ways to become more agile, to better serve their customers, and compete in a digital world. In this article, we'll discuss the digital transformation solution for banking. Keep reading to learn more about digital transformation and how it can help the banking industry.
What is digital transformation?
Digital transformation is the process of transforming how an organization operates to better meet the needs of its customers and employees. It includes changes to organizational structures, processes, and practices that allow the business to take advantage of digital technologies and channels to improve performance and outcomes. Digital transformation can be applied in any industry, but it's particularly relevant for businesses in highly regulated industries like banking, where there are large legacy systems that need to be modernized.
Banks are under pressure from both consumers and regulators to upgrade their technology infrastructure. Consumer demand for new services like mobile banking and payments has put pressure on banks to offer digital experiences that are fast, convenient, and secure. At the same time, regulators are increasingly focused on ensuring that banks have robust cyber security measures in place to protect customer data. Digital transformation can help banks address both of these challenges by helping them modernize their technology infrastructure and improve their cyber security posture.
What factors should banks consider when digitally transforming?
There are a number of factors that banks must take into account when planning their digital transformation. One of the most important is to ensure that the new architecture can support multiple channels and devices. This will allow customers to interact with the bank in the way that is most convenient for them. They may want to use the bank's website on their computer, their mobile phone, or even a tablet. They may also want to use the bank's services through social media, such as Facebook or Twitter.
Another important factor to consider is the range of services that the bank offers. The architecture must be able to support not only traditional banking services but also new services that are being developed specifically for the digital age. These may include things like mobile payments and money transfers.
The final factor to consider is the security of the new system. Banks must ensure that their customers' data is protected at all times. This includes both the data that is being transmitted through the various channels and devices, as well as the data that is being stored.
Developing an architecture that can accommodate multiple channels and devices is essential for banks that want to undergo a successful digital transformation. It will allow them to provide a range of services that meets the needs of their customers, and it will ensure that their data is always protected.
What benefits will be seen once the solution is implemented?
The banking sector is under pressure to invest in digital transformation to remain competitive and meet the needs of customers, who are increasingly using mobile devices and online channels to conduct transactions.
There are several benefits that banks can expect to see once they implement digital transformation. First, banks can improve customer experience by making it easier for customers to conduct transactions through convenient online and mobile channels. In addition, banks can reduce costs by automating processes that were previously done manually. This will allow banks to operate more efficiently and make more money available to invest in other areas such as product development and customer service. Finally, digital transformation can help banks stay ahead of the competition by enabling them to offer new services that cater to the needs of modern consumers.
Cloud migration is a popular digital transformation solution for banks.
Cloud Migration is one of the many digital transformation solutions for banking. It is the process of moving enterprise applications and data to the cloud. The benefits of cloud migration include improved efficiency, scalability, and agility. Cloud migration can also help reduce costs and improve security.
There are many factors to consider when deciding whether or not to migrate to the cloud. One of the most important is the business case. The benefits of cloud migration need to outweigh the costs. Another consideration is the readiness of the organization to move to the cloud. The organization must have the right infrastructure, processes, and culture in place to be successful.
The cloud can be a complex environment and not all applications are suitable for migration. Applications need to be evaluated to see if they are cloud-friendly. They need to be able to run in a cloud environment and be able to scale up and down as needed.
Once the decision to migrate to the cloud has been made, the organization needs to develop a plan. The plan should include the steps needed to migrate the applications and data. It should also include the resources needed and the estimated time to completion.
The cloud migration process can be complex but there are also many benefits to be gained. Organizations that are able to successfully migrate to the cloud can improve their efficiency, agility, and scalability. They can also reduce their costs and improve their security.
Banks can use big data analytics to digitally transform their organizations.
Big data analytics is one of the solutions that banks are turning to in order to stay ahead of the curve.
The use of big data analytics can help banks to gain a better understanding of their customers, and to identify and understand potential risks. It can also help banks to improve their customer service, and to develop new products and services.
Big data analytics can help banks to make better decisions by providing them with insights that would not be possible to obtain using traditional methods. It can also help to improve the efficiency of banking processes and to reduce costs.
The use of big data analytics is becoming increasingly important, and banks that don't embrace it will likely find themselves at a disadvantage. Those that do adopt big data analytics will be in a better position to take advantage of the opportunities that digital transformation solutions present.
Digitally transform your banking business.
Digital transformation solutions are important for banking because they can help organizations to improve customer experience, increase efficiency and agility, and reduce costs. Overall, these solutions can help banks to compete in the digital age and provide better services to their customers.
Latest News on Business Post