Sterling Bank Loses N1.8b to Two Alleged Fraudsters
By Modupe Gbadeyanka
Two persons alleged to be fraudsters have been accused of obtaining the sum of N1.8 billion from Sterling Bank Plc by false pretence.
The duo identified as Messrs Ogbor Kehinde Eliot and Kelvin Ejere Chris were on Monday, October 22, 2018, arraigned by the Economic and Financial Crimes Commission (EFCC) before Justice O.A. Taiwo of the Special Offences Court sitting in Ikeja, Lagos.
They were taken to court on a five-count charge bordering on conspiracy, forgery and obtaining by false pretence.
The defendants, who were charged alongside a company, Danium Energy Services Limited, were alleged to have fraudulently deceived Sterling Bank Plc into lending them money through a fraudulent scheme with the pretence to finance local purchase of Automotive Gas Oil (AGO), otherwise known as diesel, for supply to Total Nigeria Limited.
The first defendant, Mr Eliot, an alleged serial fraudster, allegedly used his company, Danium Energy Services Limited, to obtain the facility from the bank and was said to have to defaulted in repayment, which was expected from the proceeds of sales of the petroleum products by Sterling Bank.
One of the counts reads: "That you, Ogbor Kehinde Eliot, Kelvin Ejere Chris and Danium Energy Services Ltd., sometime in February, 2016 in Lagos within the Lagos Judicial Division, with intent to defraud, conspired amongst yourselves to obtain the sum of N1.821 billion by false pretence from Sterling Bank Plc."
Another count reads: " That you, Ogbor Kehinde Eliot, Kelvin Ejere Chris and Danium Energy Services Ltd, on or about 23rd of February, 2016 in Lagos , within the jurisdiction of this Honourable Court, with intent to defraud, induced Sterling Bank Plc to deliver to Danium Energy Services Ltd the total sum of N1.821 billion under the false pretence that Total Nigeria Plc vide Purchase Orders (PO) with Reference No. OPS/SUP/02/16/330 and OPS/SUP/02/331 dated 3rd of February, 2016 contracted Danium Energy Services Ltd to supply 20,000 metric tons of Automotive Gas Oil (AGO) in two tranches of 10,000 metric tons each valued at the aggregate sum of N2, 328, 000, 000.00 (Two Billion, Three Hundred and Twenty-Eight Million Naira) and you thereby committed an offence contrary to Section 1(b) of the Advance Fee Fraud and Other Fraud Related Offences Act 2006 and punishable under Section 1(3) of the same Act."
However, both defendants pleaded not guilty to the charge when it was read to them.
In view of their pleas, the prosecution counsel, Idris Mohammad, asked the court for a trial date.
However, counsel to the first and third defendants, Ladi Williams (SAN), as well as counsel for the second defendant, Dennis Omorojo, informed the court of applications for bail on behalf of their clients.
After listening to both parties, Justice Oluwatoyin Taiwo asked the prosecution counsel why he did not oppose the bail applications.
In his response, Mohammad told the court that he intentionally did not oppose the applications so as to allow the first defendant to attend his trials in other courts.
Justice Taiwo then stood the matter down for ruling on the bail applications.
In her ruling a few hours after, Justice Taiwo granted the defendants bail in the sum of N10 million each with two sureties each in like sum, adding that the sureties must be civil servant on Grade level 16. She said they must provide known addresses, which must be verified by the court.
The sureties are also expected to also deposit with the court registrar their Permanent Voters Cards, National Identity Card or International Passports.
The Judge ordered the defendants to be remanded in the EFCC custody pending the perfection of their bail conditions.
However, the prosecution counsel prayed the court not to remand the defendants in the EFCC custody.
Mohammad told the court that the EFCC custody was congested and, therefore, would not be able to accommodate them.
The Judge, therefore, ordered the release of the defendants to their counsels in the alternative on the condition that they would undertake in writing to produce the defendants whenever the court requires their attendance.
The defence counsels, without hesitation, opted to write an undertaking to produce the defendants at all times when needed.
Justice Taiwo then adjourned the matter to November 20, 21 and 22, 2018 for commencement of trial.
Unity Bank Launches Anti-fraud USSD Code for Customers
By Ashemiriogwa Emmanuel
Unity Bank Plc has unveiled a new code on its USSD platform to help customers stem the risk of fraud in electronic banking.
The new anti-fraud USSD code, which is *7799*9*Phone Number#, will completely put customers in control of their bank accounts against any e-banking fraud, as it can be dialled to successfully block and protect an account from a third-party mobile device if fraud is suspected.
During the unveiling of the new USSD dial, the Directorate Head, E-Business, Retail & SME Banking, Mr Funwa Akinmade, said executing measures to safeguard its e-banking platforms with enhanced safety and security features was a top priority amidst the rising rate of cyber-crime victimization.
He said: "With fraud concerns on major payment channels across Nigeria, every player in the financial services industry in Nigeria must think of a way to stay ahead of its game."
"With the added USSD feature that allows customers to block their accounts using *7799*9*Phone Number# code, even from a third party device, we have given greater empowerment to customers to transact freely on our USSD platform.
"With the USSD feature, being available to both smartphone and feature phone users, it means even the least digital-savvy customers of Unity Bank can effectively use the new anti-fraud code."
He also revealed that since the code has been made available in Hausa, Igbo, and Yoruba languages, it will cover the majority of customers across the country who are looking for safe banking.
In view of the latest banking industry fraud report by Nigeria Inter-Bank Settlement System (NIBSS) which showed a 534 per cent increase in cyber fraud rate, and a total of N3.5 billion loss in the previous year, the lender said the new USSD dial was a strategic move to facilitate seamless and secure banking transaction within its e-banking channels.
Customers can now block and protect access to their bank accounts in the case that fraud is suspected, then they can walk into any branch of Unity Bank to request reactivation.
CBN Tracks Forex Sales at Commercial Banks
By Ashemiriogwa Emmanuel
The Central bank of Nigeria (CBN) is already tracking how commercial banks in the country are complying with the sale of foreign exchange to their customers.
Recall that last Tuesday, the CBN Governor, Mr Godwin Emefiele, announced that the apex bank will no longer sell FX to Bureaux De Change (BDC) operators and will also halt the issuance of licenses to them.
He disclosed this after the two-day Monetary Policy Committee (MPC) meeting held in Abuja, maintaining that the BDCs had become a useful channel for illicit forex flows, especially at the unregulated segment of the FX market.
In his words, "We are concerned that BDCs have allowed themselves to be used for graft."
He said instead, the CBN will now begin to sell FX to commercial banks, which are required to set up teller points specifically for customers with genuine forex requests.
But several analysts expressed pessimism over the ability of deposit money banks (DMBs) to be faithful with the sale of FX to retail users.
They claimed banks have already been involved in roundtripping, which the central bank accused the BDCs of doing.
However, to avoid this, the apex bank said it has put in place a monitoring mechanism that tracks forex sales at commercial banks, assuring the general public of seamless sale of the foreign currencies.
The CBN acting director in charge of the Corporate Communications Department, Mr Osita Nwanisobi, while briefing newsmen in Abuja, said commercial banks will always respond to the legitimate forex demands of customers.
He explained that lenders have demonstrated their commitment through their chief executive officers not to turn back on customers with legitimate forex requests.
In effect, a circulated notice tracked by this newspaper showed that various commercial banks have swung into action and have set up dedicated teller points across their branches nationwide, encouraging customers who want to buy Personal Travel Allowance (PTA), Business Travel Allowance (BTA), and make every other qualifying FX transaction, to approach their branches nationwide to get them.
Nigerian Lending Start-Up PayHippo Gets $125k Seed Fund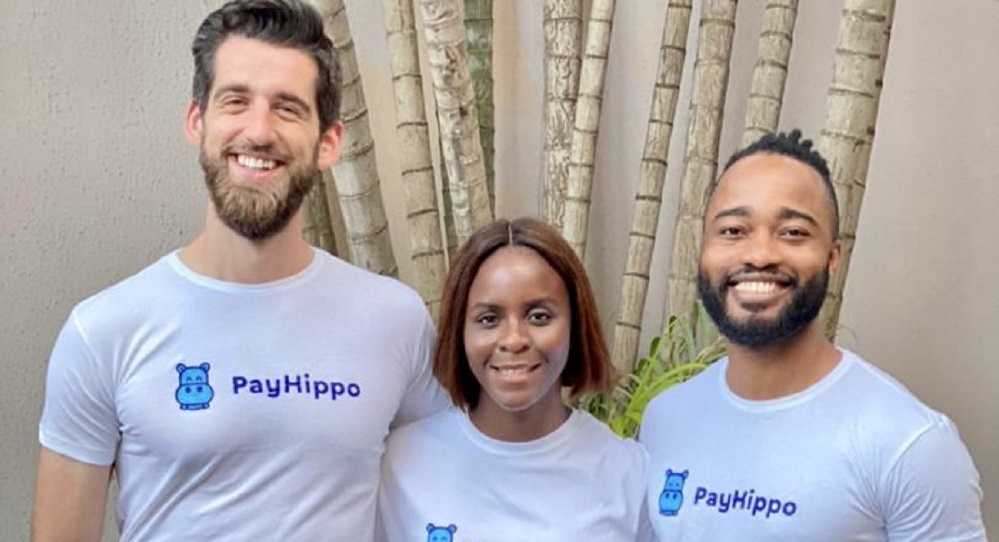 By Ashemiriogwa Emmanuel
A Nigerian lending and business financing platform, Payhippo, has been accepted into Y Combinator's Summer 2021 cohort, gaining access to a $125,000 seed fund and other networking and mentorship opportunities.
The one-year-old Small and Medium Enterprise (SME) co-founded by Mr Zach Bijesse (Cheif executive officer – CEO), Ms Chioma Okotcha (Cheif Operating Officer – COO), and Mr Uche Nnadi (Cheif Technology Officer – CTO) will be joining 167 startups across the globe to participate at the Y Combinator's Summer 2021 batch.
The American seed funding accelerator, Y Combinator, offers seed funding for startups twice every year (winter and summer batch) and hosted their demo recently where they will invest $125,000 in selected startups, in exchange for 7 per cent equity.
Speaking on the development, Payhippo's COO, Ms Okotcha disclosed that when the news of their acceptance into the outfit came in, the startup felt a little sceptical about the precondition that the accelerator gets a 7 per cent stake in startups they invest in.
In her words, "We had mixed feelings at first because 7 per cent of your company is a lot to give up. We called up a few YC alumni from our market and got their input."
She, however, expressed optimism, revealing that joining the YC cohort will reinforce the startup's credibility in the public eye and boost future collaboration.
"Ultimately, we went with Y Combinator because we saw how much we could learn from the YC partners and the overall network.
"We believe it's already paying dividends both for operations as the brand name and global recognition of Y Combinator has brought interest from lending capital partners.
"The YC brand name signals to the job market that working at Payhippo means people can contribute and do meaningful work.," Ms Okotcha further said.
Payhippo is a lending and business financing platform with a drive to serve 40 million small and medium-sized business that are unable to gain access to the funds necessary to grow their business, by leveraging on automated underwriting and credit assessment tools to create more financially equities across Africa.
Latest News on Business Post