We May Alter 65% LDR Target for Banks—CBN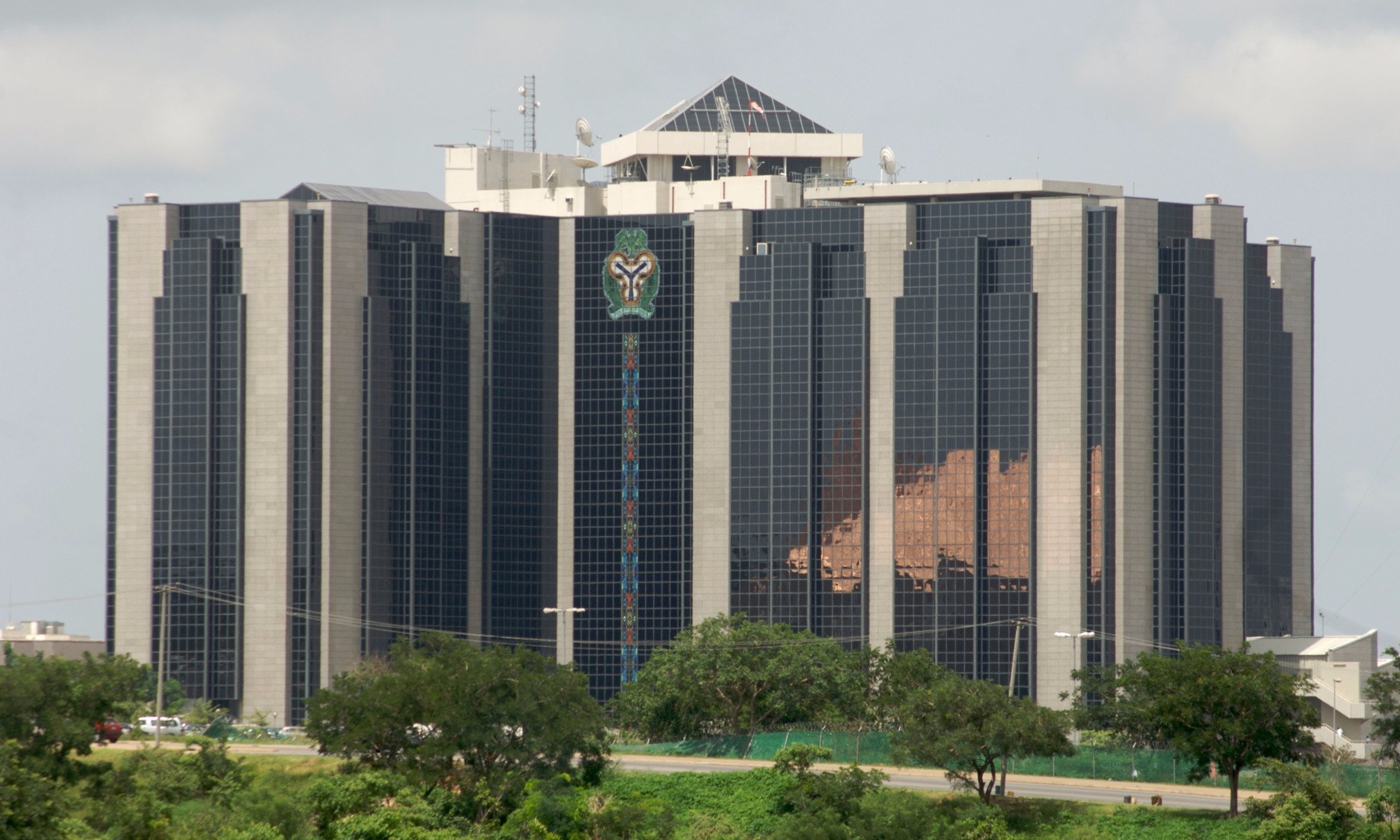 By Adedapo Adesanya
The Central Bank of Nigeria (CBN) has disclosed that it will retain the minimum loan-to-deposit ratio (LDR) for commercial and merchant banks in the country at 65 percent.
However, it emphasised that there could be further alterations in the LDR as it deems appropriate, noting that would continue to monitor compliance and review market developments.
The banking sector watchdog in Nigeria said in a statement by its Director of Banking Supervision, Mr Ahmad Abdullahi, on Tuesday that the policy has helped boost lending to the real sector of the economy, which had before now been starved of cash.
"The CBN has noticed remarkable increase in the size of gross credit by deposit money banks (DMBs) to customers.
"Accordingly, the CBN has decided to retain the minimum 65 percent LDR in the interim. All DMBs are required to maintain this level and are further advised that average daily figures are to be applied to assess compliance going forward," the statement said.
The apex bank further said the incentive which assigns a 150 percent in respect of lending to Small and Medium scale Enterprises (SMEs), retail, mortgage and consumer lending would continue to apply, while failure to achieve the target would also attract a levy of additional Cash Reserve Requirement of 50 percent of the lending shortfall of the target LDR on or before March 31, 2020.
Commercial lenders were advised to maintain strong management practices in their lending operations.
"The incentive which assigns a weight of 150 percent in respect of lending to SMEs, retail, mortgage and consumer lending shall continue to apply, while failure to achieve the target shall continue to attract a levy of additional cash reserve requirement of 50 percent of the lending shortfall of the target LDR on or before March 31, 2020.
"DMBs (Deposit Money Banks) are further encouraged to maintain strong risk management practices regarding their lending operations.
"The CBN shall continue to monitor compliance, review market developments and make further alterations in the LDR as it deems appropriate," it said.
Unity Bank, Lagos Food Bank Address Hunger, Malnutrition
By Aduragbemi Omiyale
Food items worth millions of Naira have been donated to Ogundimu Ilaje, a riverine community in the suburb of Lagos, by Unity Bank Plc and Lagos Food Bank.
No fewer than 150 cartons of food items tagged Unity Box of Hope were distributed to hundreds of households in the underserved community.
The gesture is a collaborative initiative to support and promote interventions addressing hunger and malnutrition in communities.
It is also part of the strategic Corporate Social Responsibilities (CSRs) of Unity Bank aimed at sustaining the improvement of health and social well-being of communities it operates.
The lender, in a statement, further said it supported the programme because its goals align with the Lagos Food Bank Initiative, a non-profit organisation committed to providing welfare programmes to indigent people.
The donation comes on the heels of the worsening economic situation in the country, especially with the soaring food inflation at 23.12 per cent as of August 2022, which has alleviated hunger in many households.
Addressing the beneficiaries at the venue of food distribution, Mr Hillary Oguebo, Unity Bank's Head, Corporate Resources, said the bank, as an agric-focused financial institution, was fulfilling its core mandate in line with Bank's drive for food security, adding that the Bank is pleased to donate the food items to the community to help ameliorate the impact of the rising cost of food on them.
"Unity Bank has a financing business model that is principally anchored, amongst others, on boosting agricultural production, and it is also useful for those who have not benefitted from the bank's Agric financing package to receive direct food intervention as it is being done today.
"Due to a lot of factors, especially growing insecurity, food production has been impacted severely, leading to historical food inflation. That has left many households struggling and battling hunger. So, this is a thoughtful gesture that we hope to sustain to reach as many Nigerians who deserve this form of intervention at this critical period," he stated.
With a score of 28.3, the Global Hunger Index ranks Nigeria 103rd out of 116 and classifies the country's hunger level as serious. This is a result of the country's growing food insecurity, which has risen to more than 80 per cent from less than 20 per cent about three decades ago.
Unity Bank has led some of the most important critical interventions in the agric sector in Nigeria in the recent past and boasts significant investment in the Agric sector over the past six years and a track record of financing smallholder farmers that spur food production through the Anchor Borrowers' Programme of the Central Bank of Nigeria (CBN).
Through a CSR initiative that feeds households in underserved communities, the Bank is redefining CSR through strategic interventions that align perfectly with its business model.
FCCPC Records Decline in Complaints from Customers of Digital Loan Sharks
By Adedapo Adesanya
The Federal Competition and Consumer Protection Commission (FCCPC) says it has recorded a significant reduction in the number of consumer complaints regarding illegal digital money lending activities.
Mr Babatunde Irukera, the Executive Vice Chairman of the commission, said this in a statement via the agency's Twitter handle on Wednesday.
Mr Irukera attributed the reduction in complaints from customers of digital loan sharks to the enforcement embarked on by the FCCPC joint taskforce.
"I agree that some activities of digital money lending institutions have destroyed relationships, whether professional or personal, and that is why we are doing all we can.
"I will be the first person to agree that there is a problem out there.
"Messages are still coming, harassment is still coming, but frankly, we have been tracking this for a while," he added.
The FCCPC boss said that the complaints were the lowest recorded in the last two years, following several enforcements embarked by the commission.
"This is the lowest it has been in two years. From March, when we started this enforcement, there has been a significant reduction.
"I will say that after our enforcement last month, we counted probably less than 25 per cent looking at the tracking of the complaints that came in.
"But 25 per cent is not it, we will keep doing what we are doing, even adding more," Mr Irukera said.
He said that the task force would continue to set the guard rails and make the loan shark businesses difficult.
"Wherever we find their bank accounts, we lock it down, whatever applications they are using, we go to google, we take them down,'' Mr Irukera said.
He said that in pursuant to the order of the commission, Google had taken down over 70 applications, and the FCCPC had locked out over 60 bank accounts.
The executive vice chairman said Flutterwave had also taken down a dozen applications.
Mr Irukera appealed to members of the public to send their complaints relating to illegal money lending activities to lenderstaskforce@fccpc.gov.ng.
Nigeria Can Solve FX Crisis With Adequate Agricultural Financing—Heritage Bank
By Modupe Gbadeyanka
The foreign exchange (FX) crisis that is putting pressure on the Nigerian Naira, making the prices of goods and services rise in the country, can be solved if attention is paid to agricultural financing, Heritage Bank Plc has submitted.
The lender, through one of its executive directors, Mr George Oko-Oboh, pointed out that if players in the agricultural sector are supported with funds, they will produce crops that can be exported and generate forex for the country, making the domestic currency stronger at the currency market.
At the 15th Annual Banking and Finance Conference of the Chartered Institute of Bankers of Nigeria (CIBN) in Abuja, he noted that adequate agricultural financing was critical in defining the country's trade competitiveness, which guarantees sustainable agricultural systems. This critical aspect equips the financial sector to respond to changing market requirements and address critical sector needs for global competitiveness.
He disclosed at the programme tagged Repositioning the Financial Services Industry for an Evolving Global Context that Heritage Bank has been at the forefront of financing agric value chains that have upped its competitiveness in the global market and helped to boost local production, conserve scarce foreign exchange and enhance food security, and ultimately result in the creation of hundreds of new jobs.
According to Mr Oko-Oboh, the bank's involvement in the sector dates back many years ago. It has always been at the forefront of ensuring the overall growth and development of commodities products in Nigeria. For these feats, Heritage Bank disbursed the N41 billion intervention of the Central Bank of Nigeria (CBN) in wheat production in Nigeria for commodity associations and anchor companies.
"We have continued to create market linkages between smallholders' farmers and anchors/processors, create an ecosystem that drives value chain financing, improves access to credit by the smallholders' farmers by developing credit history through the scheme and many more.
"As a bank, we partnered CBN and other stakeholders such as wheat farmers association of Nigeria, wheat farmers, processors and marketers' association of Nigeria, Lake Chad Research Institute and other development partners, flour mills of Nigeria and several seed companies and others to support over 100,000 farmers in wheat production.
"Also, Heritage Bank further factored consideration of value addition of financial services and products flowing to and/or through value chain participants to address and alleviate constraints to growth that have distorted product financing, receivables financing, physical-asset collateralization, risk mitigation products and financial enhancements," said the executive director.
Also, the Chairman, Union Bank of Nigeria Plc, Mr Farouk Gumel, has said Nigerian banks must invest in modernising agriculture, helping it to be more resilient, more dynamic and better able to adapt for the banking sector to compete in the evolving global context favourably.
"Modernisation means much more than technology alone; it is also about farming techniques," he said.
Mr Gumel noted "to reposition the industry for a 'Glocal context, we also need to look more inwards," saying repositioning is not an option. It is a necessity that Nigeria has begun an agricultural renaissance over the past seven years. To be truly Glocal, we must commit the same resources and investments to rural-local customers as we have done to urban global clients."
He agreed that the local players must keep an eye on what global happenings to stay in tune with international best practices while asking that local/rural farmers should never be forgotten.
President/Chairman of the council for CIBN, Dr Ken Opara, said the financial services industry needs to adapt to a much faster pace of change in advancement in technology and innovation, saying services, products, and technologies that were new and useful in the past will not necessarily be so soon.
Mr Opara said advancement in technology and innovation is bringing about another wave of revolution that will change the landscape of the financial services sector more than ever.
Latest News on Business Post