Western Lotto out to Make Nigerians Millionaires—MD
By Dipo Olowookere
Managing Director of Western Lotto Nigeria, Mr Elvis Krivokuca, has disclosed that the newly launched company was entering the Nigerian gaming industry to ensure Nigerians make money while having fun and playing the games.
Mr Krivokuca noted that this would be done by infusing fun and excitement into the lottery experience.
"Our explanation is centred on the nature of lottery as entertainment. Lotteries are number-based games of chance used mainly for entertainment, winning of prize and redistribution of wealth.
"Western Lotto Nigeria offers Nigerians the opportunity to experience and play the famous Power Ball, Euro millions, Euro Jackpot, UK Lotto and Mega Millions games, with a chance of winning a jackpot of N15 million.
"With these brand ambassadors, we are telling Nigerians that lottery is fun and they should enjoy themselves while playing the games," the lottery firm's boss said.
Speaking during the launch of Western Lotto Nigeria and the unveiling of its chain of brand ambassadors in Lagos recently, Mr Krivokuca said the choice of entertainers as brand ambassadors affirmed that lottery is entertainment.
The list of ambassadors for the Western Lotto Nigeria brand are Olu Jacobs, Zack Orji, Ramsey Nouah, Alex Usifo, Jide Kosoko, Osita Iheme, 2Face, Olamide and AY.
Added to the entertainment touch, Western Lotto also launched with a mobile application which is a disruption in the Nigerian lottery market.
The company further disclosed that plans were ongoing to add an African and Nigerian- centric game to its offering.
The new game which would be unveiled soon, will add a Nigerian touch to the Western Lotto lottery experience, while the society would benefit from the proceeds.
"Western Lotto is about you. It's about that boy in Mushin, that girl in Maiduguri, about that madam in Yenagoa. It is 100 percent Nigerian. It's a Nigerian initiative through and through. Your payments are in Naira. You can play and win in Naira. Western Lotto was set up mainly for two reasons: we want to offer Nigerians the opportunity to win big and also contribute towards good causes.
"We are partnering with organisations that cater for women who have been victims of ràpe.  We are going to partner with people that have problem furthering their education.
"Western Lotto will partner with government on health care and sporting foundations. Western Lotto is about Nigeria: it's our game. Let's embrace it," said Director of Western Lotto Nigeria, Mr Biodun Akintaju.
"We have decided to start from the known to the unknown: Power Ball, Euro millions, Euro Jackpot, UK Lotto, Mega Millions are all established games.
"We will allow Nigerians the opportunity of playing and winning in Naira. In the not too distant future, we are going to have a pan-African wholly run, played and payment made in Naira," he added.
Speaking on the impact of lottery in a modern society, Veteran actor, Olu Jacobs, pointed out that it would help correct some social ills in Nigeria.
"Many things have gone wrong in Nigeria. It's nice to have Lotto ease the pressure. Most of us have played lotto all over the world.
"I have some friends who play in London: at times with 10 to 20 pounds. I myself used to play when I was there. We didn't kill ourselves doing it. Some people win because you have a good chance of winning. It is a delightful one with a surprise. I'm glad we have it here," he said.
Powerball is an American lottery game played every Wednesday and Saturday night.  Euro Millions is a transnational lottery. Its draws are held every Tuesday and Friday night. Euro Jackpot is a transnational European lottery launched in 2012.
The goal is to match 5 correct numbers out of 50 plus another 2 supplementary numbers out of another 10.
UK Lotto also known as the National Lottery was launched in 1994. UK Lotto is played every Wednesday and Saturday, while Mega Million draws are held every Tuesday and Friday.
Nigerian Banks Take Steps to Quicken Flow of Naira Notes, Deny Hoarding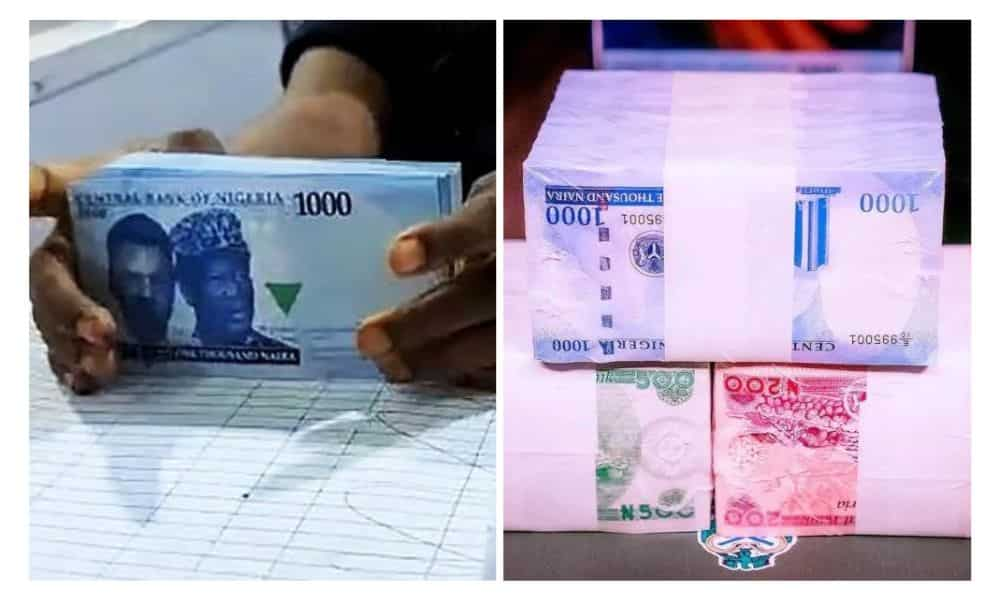 By Dipo Olowookere
Commercial banks in Nigeria have denied the allegation that they were hoarding the new Naira notes and putting the citizens through untold hardship.
Since the Central Bank of Nigeria (CBN) announced an extension to swapping the old currency notes for the new ones on Sunday, January 29, 2023, for an additional 10 days, many Nigerians have been unable to access their funds in the bank.
On October 26, 2022, the CBN said it was redesigning the N200, N500, and N1,000 banknotes and gave Nigerians till January 31, 2023, to return the old notes.
Last week, there were reports of commercial banks in the country refusing to dispense the new currency notes to customers despite a central bank directive.
On Monday, February 6, 2023, the Association of Corporate Affairs Managers of Banks (ACAMB), in a statement signed by its president, Mr Rasheed Bolarinwa, absolved Nigerian banks from the crisis caused by the currency swap.
"Nigerian banks have invested an estimated total sum in excess of N100 billion in setting up and maintaining cutting-edge electronic channels over the past few years as part of the ongoing commitment to seamless customer experience and real-time digital financial transactions.
"From internet banking to mobile apps, Automated Teller Machines (ATMs), Point of Sales (PoS) merchants, mobile wallets, Unstructured Supplementary Service Data (USSD) codes, agents and digital franchises among others; not less than 80 per cent of Nigerians now enjoy one form of digital or cashless transaction or another, powered by investments by Nigerian banks," a part of the statement said.
ACAMB, which reaffirmed its full support for the cashless policy of the CBN, said, "Nigerian banks are currently working with the CBN to ensure that customers have access to cash through ATMs and other channels as well as Over-The-Counter (OTC) in the banking halls."
"ACAMB affirms without any equivocation that banks are not in any way hoarding or holding back naira notes or engaging in any act inimical to our avowed commitment to exciting customer experience.
"ATMs are being loaded every day, and cash is being paid as provided by the CBN, as regularly being checked by CBN Inspectors and other regulators including anti-graft agencies," it added.
The group emphasised that, "In the past few hours, banks have taken additional measures to quicken the flow of naira notes. These measures, among others, include the deployment of extra technical supports for online payments, additional security at ATMs to ensure all-clock usage, technological back-up to reduce online downtime to the barest minimum, additional staff deployment to counters to attend to cash transactions, and timely interbank and inter-branch networking to bridge any gap."
"We are confident that these measures, in addition to efforts by the regulatory CBN, will result in greater ease of access and cash liquidity," the organisation assured, promising to "continue to engage all stakeholders and stimulate effective communications to foster greater understanding and forbearance."
Stanbic IBTC Bank Unveil Special Valentine Package for SMEs
By Modupe Gbadeyanka
Customers of Stanbic IBTC Bank have been provided with juicy options to enjoy access to cash flow to scale their business in preparation for the upcoming season of love celebrations.
The Head of Enterprise Direct, Business and Commercial Client at Stanbic IBTC Bank, Ms Olajumoke Bello, disclosed in a statement that customers would get funds through its digital loan solutions to stock up for Valentine's Day.
She added that this would also enable them to purchase necessary gift items for their loved ones, pay salaries and meet other financial obligations before, during and after the period.
"Individuals need to show love and be loved in return. Gifting remains one of the best ways to express love, and limited cash should not hinder achieving this.
"As for businesses, none deserves to be cash trapped. They must seek easy and seamless opportunities to cash flow to keep the business running at all times," Ms Bello.
She explained that the Bank has an SME EZ Cash short-term loan offering to business owners that fulfil specific qualifying requirements.
It gives access to up to N5 million at a monthly interest rate of 3% and up to twelve months repayment period. Eligibility for EZ cash includes having an account for at least six months with no illegal overdrafts or returned cheques.
Women in business can gain better and simpler access to business funding through Stanbic IBTC's Blue Blossom. A product for women to bridge the financial gap in their careers and enterprises and boost their economic empowerment.
A Blue Blossom account holder enjoys benefits including a zero current account maintenance (CAM) cost, access to business clinic sessions, a 0.50 per cent reduction on loan management costs, and access to lending facilities at exceptionally competitive rates with a minimum account initial balance of N20,000.
Merchants can receive payments over USSD using the C'Gate Payment. The system can accept payments through POS terminals and the online web payment platform.
Stanbic IBTC Point of Sale (POS) is accessible for quick payment receipts from debits, payment of bills, and airtime purchases.
"PrimePay, a payment solution that enables retailers to accept payments from their consumers with one link, using various payment methods, is also available. It connects to a merchant's current website, and clients may complete purchases using any supported online payment methods.
"We also offer Payment Gateway Service for businesses to receive card payments directly from their websites and NQR Payment Solution to allow merchants to receive payments via a secure QR code-based platform.
"With Stanbic IBTC digital products, customers can do more from the comfort of their homes. We offer ease and convenience while they carry out transactions of any kind.
"I urge existing and prospective customers to take advantage of our propositions, and I wish you all a Happy Valentine's celebration," Ms Bello added.
ICPC Arrests Bank Manager for Failure to Properly Load Cash into ATMs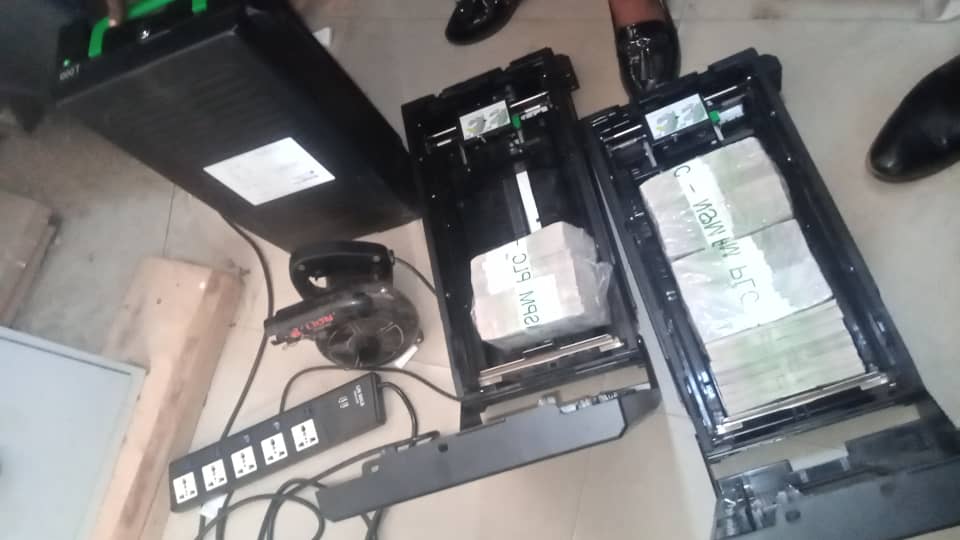 By Aduragbemi Omiyale
The Operation Manager of a branch of a commercial bank in Osogbo, Osun State, has been arrested by operatives of the Independent Corrupt Practices and Other Related Offences Commission (ICPC).
A statement issued by ICPC on Friday disclosed that the bank manager was apprehended by its compliance team and taken in for questioning.
It was alleged that the banker loaded the bank's Automated Teller Machines (ATMs) with cash with their wrappers un-removed, thus preventing the cash from being dispensed to customers, who have formed long queues amid a scarcity of the Naira in the country.
According to the statement, when it discovered this anomaly, the team directed that the wrappers are removed, and the cash be loaded properly.
"However, when a follow-up visit was undertaken the following day to ascertain the level of compliance, the team discovered that one of the ATMs was still loaded with the wrappers un-removed," the statement said, prompting his arrest.
In a related development, an official of another commercial bank in Abuja has been apprehended by the commission. The bank official was accused of deliberately refusing to load cash into the branch's ATMs even when the cash was available and people were queuing at the ATM terminals.
According to the ICPC, when its monitoring team arrived at the bank at about 1:30 pm to ensure compliance and demanded an explanation as to why all the ATMs were not dispensing cash, it was informed by the branch's Head of Operations that the bank just got delivery of the cash.
But the agency claimed that available facts indicated that the branch took delivery of the cash around 11:58 am and either wilfully or maliciously refused to feed the ATMs with the cash.
Against this backdrop, the ICPC team compelled the bank to load the ATMs with the redesigned Naira notes and ensured that they were all dispensing before arresting the culprit.
"Investigations are still ongoing, and the commission will take appropriate actions as soon they are concluded," a statement from the ICPC said.
The organisation explained that it embarked on the monitoring "in continuation of its clampdown at elements frustrating efforts in making the redesigned Naira notes available to members of the public."
Latest News on Business Post