UK's LOT.TO Extends Deal with Nigeria's Western Lotto
By Dipo Olowookere
The partnership between UK-based LOT.TO and Nigeria's Western Lotto has been extended after a hugely successful debut launch that saw over 200,000 players sign up in the first four months alone.
Western Lotto is Nigeria's mobile-first lottery company, which operates on LOT.TO's iLottery platform.
The firm has grand ambitions to bring new lotto games to many African countries and has been buoyed by a more than stellar start to trading in Nigeria.
"Lots of people say that Africa has potential, but the truth is, that Africa is here right now," said Rob Lawson, head of customer success at LOT.TO.
"The demand for high quality lottery and gaming content has never been higher, and, together with our wonderful partners in Western Lotto, we are developing games that offer truly life-changing prizes, whilst remaining affordable and accessible for all Nigerians – and are great fun too," he added.
Despite having such a large populace, with almost 200 million people (and 70 percent aged under 35) the mobile lottery sector in Nigeria has remained relatively under-developed.
Western Lotto is changing that with an impressive marketing machine and a roster of brand ambassadors that includes Nigerian superstars 2Face, Olamide and Ramsey Nuoah.
"We looked at many prospective B2B lottery providers to help bring the world's richest lotteries to Nigeria, and LOT.TO stood out, both in terms of their technology and the operational know-how they possess as a team," said Yomi Ogunfowora, managing director of Western Lotto. "They have worked hard with us to deliver the right lotteries for the Nigerian market and this effort has truly paid off, as the initial player numbers clearly show."
Licensed by the UK Gambling Commission, LOT.TO is a pure digital specialist and B2B lottery partner of some of the biggest regulated gambling companies in the world.
Lotteries accounted for 30 percent of the $635 billion global gaming market in 2016, making them by far the largest vertical in gaming.
Bigi Cherry Cola Lover Wins Car in 3rd Watch and Win Promo
By Modupe Gbadeyanka
A woman, Mrs Dove Akinadewo, has emerged as a brand-new car winner in the 3rd Bigi Watch and Win Promo in Lagos.
She clinched the prize at the raffle draw event held at Silverbird Cinemas for consuming Bigi drink products.
Mrs Akinadewo, a Bigi Cherry Cola lover, expressed her excitement over the gift and lauded the Bigi brand for engaging consumers with memorable experiences that change lives across the country.
"I am so happy. I am now a brand-new car owner, and I have Bigi drinks to thank for this. Whenever I watch movies now, I think of Bigi drinks and take my favourite Cherry Cola to heighten my movie experience," she said cheerfully.
The Watch and Win Promo is an event flagged off by Bigi drinks in December 2021 to excite movie and cinema lovers in Lagos and Abuja by offering them rewards for their viewing experiences.
At the draw in Lagos, other consumers received consolation prizes like laptops, Bigi products, blenders, printers, air pods, and several others.
Commenting on the development, the Assistant Brand Manager of Bigi, Ms Biola Aransiola, reaffirmed the brand's goal and commitment to creating refreshing experiences for its consumers, especially movie and entertainment lovers in the country.
"With the Watch and Win Promo, the Bigi brand offers movie lovers an exciting, enduring and thrilling experience that will consolidate consumers' loyalty," she affirmed, stressing that the promo demonstrates the brand's commitment to the growth of the movie industry and entertainment sector by adding value to lives through rewarding movie and cinema lovers.
The Watch and Win Promo inspires exciting movie experiences that offer movie lovers and consumers a great reward for their money while enjoying their favorite movies with family and friends.
With the third edition of the promo, the Bigi brand has heightened the excitement and anticipation of the initiative as movie lovers in Lagos and Abuja keep looking forward to storming the Silverbird cinemas to engage with the brand which offers its unique and thrilling experience with its array of 13 fantastically refreshing variants from its portfolio.
Why Automated Dashboard is Falling Short in PR Measurement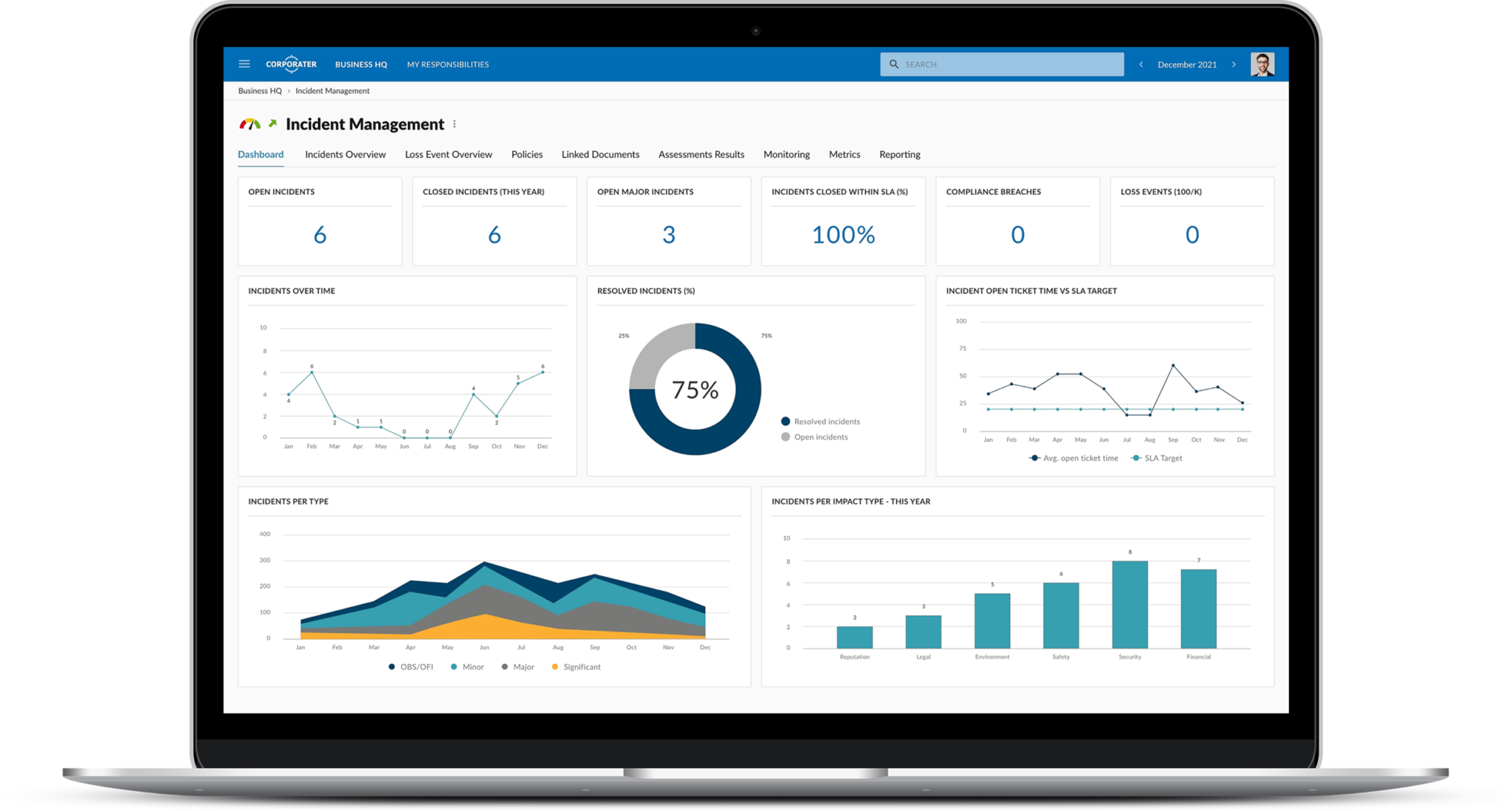 By Philip Odiakose
Public relations is an integral part of any organization's communication strategy. It involves creating and maintaining a positive image of the brand in the minds of the target audience. PR professionals use various tactics, such as media relations, influencer marketing, and content creation, to achieve their goals.
However, measuring and evaluating the effectiveness of these tactics is crucial to understanding the return on objective (ROO) and making data-driven decisions.
In recent years, many PR professionals have turned to automated dashboards to measure and analyze their PR metrics. While these dashboards offer a level of convenience, they are falling short in PR measurement. In this article, I will explore why automated dashboards are not the silver bullet for PR measurement.
Lack of Customization
One of the major drawbacks of automated dashboards is the lack of customization. These dashboards are designed to be a one-size-fits-all solution, which means that they may not capture all the metrics that are relevant to a particular PR campaign or engagement.
For instance, if a company is running a campaign to increase its media presence, the automated dashboard may not track all the relevant metrics, making it difficult to gauge the campaign's success accurately. Automated dashboards may also not take into account the specific goals and objectives of the PR campaign, resulting in incomplete data and inaccurate results.
Inability to Measure the Quality of Coverage
Automated dashboards are designed to measure the quantity of media coverage, such as the number of mentions, shares, or likes. However, they are unable to measure the quality of the coverage. Quality metrics, such as tone, message penetration, and audience reach, are essential for PR professionals to determine the effectiveness of their campaigns.
Automated dashboards may miss crucial quality metrics that could impact the PR campaign's success. For example, a high number of media mentions may seem positive, but if the tone of the coverage is negative, it could harm the brand's image and reputation.
Lack of Human Analysis
Automated dashboards rely on algorithms to analyze data, which may not always produce accurate results. There are certain nuances and context-specific factors that can only be identified by human analysis. For example, a spike in media coverage for a particular brand could be due to negative news coverage, which an automated dashboard may not be able to differentiate from positive coverage.
Human analysis is necessary to understand the context and nuances of PR measurement accurately. Automated dashboards may also miss out on important trends and patterns that require a human touch to identify and analyze.
Inability to Integrate with Other Data Sources
PR measurement is not just about measuring media coverage. It requires integration with other data sources, such as web analytics, sales data, and customer feedback. Automated dashboards may not be able to integrate with all these sources, making it difficult for PR professionals to get a holistic view of the campaign's effectiveness.
For instance, if a PR campaign is designed to increase sales, the automated dashboard may not be able to connect the media coverage to the actual sales figures, leading to incomplete data and inaccurate results.
Lack of Actionable Insights
Automated dashboards provide a lot of data, but they may not provide actionable insights. PR professionals need insights to make data-driven decisions and improve their campaigns. Automated dashboards may not provide insights that are specific to the campaign's objectives, making it difficult to improve and optimize the campaign.
PR professionals need insights that can help them identify what is working and what is not and make adjustments accordingly. Automated dashboards may not be able to provide such insights, resulting in incomplete data and inaccurate results.
In conclusion, automated dashboards may offer a level of convenience in PR measurement, but they are falling short of providing accurate, comprehensive, and actionable insights.
PR professionals should opt for Media Intelligence Consultants that provide human analysis and measure both the quantity and quality of media coverage. Such solutions can help PR professionals make data-driven decisions and improve their campaigns' effectiveness.
Philip Odiakose is the Chief Insights Consultant at P+ Measurement Services, a Media Intelligence Consultancy in Lagos state, Nigeria.
Aleph Organises Free Online Digital Marketing Masterclass
By Modupe Gbadeyanka
A free online digital marketing masterclass will take place on Thursday, March 23, 2023, at 7 pm Nigerian time, with a certificate issued at the end of the training.
The course is being put together by a global partner of the world's leading digital platforms, Aleph, as part of its Digital Ad Certificate, a global free online training and certification program in digital marketing aimed at people without prior experience.
Participants will have the opportunity to learn from the CEO and founder of the company, Mr Gaston Taratuta, who will share the learnings of his path to being selected as the world's best entrepreneur in 2022.
Interested participants of the free 90-minute training titled How to be an Entrepreneur in the Digital World would be required to register through this link.
The training also includes a cooperative learning methodology focused on teamwork, which generates constant exchange with the other people taking the classes.
More than 7,000 students in 100 countries participated in the proposal, with a satisfaction ratio of 9.2 out of 10, according to surveys conducted with the students. The goal is to certify 50,000 people worldwide.
At the end of the course, students will receive a certificate from Aleph, which also shares the profiles of the graduates with the thousands of clients it has globally. The training lasts three months and includes theory, information on various platforms, cases, assignments, and masterclasses.
"When I started my path, I experienced difficulties accessing digital education, which is why we decided to make the Digital Ad Certificate available to everyone. This masterclass summarises my entrepreneurial journey and aims to inspire more people to get involved in digital marketing, one of the fastest-growing industries in the world that offers enormous development opportunities for individuals, small and medium-sized enterprises, and even economies in the region," Mr Taratuta said.
With only $5,000, Mr Taratuta founded IMS, the first company in Aleph's portfolio, in 2005. The company quickly became a partner in the region of digital firms from Silicon Valley, which were starting to show their potential and appeal as platforms for brands.
In 2010, five years after its creation, IMS already had offices in Argentina, Brazil, Mexico, and Colombia and was consolidating its position alongside major digital platforms and collaborating with companies seeking new levels of attraction.
In 2017, with the acquisition of Httpool, the company embarked on a journey beyond the limits of the Americas, which was consolidated with the creation of Aleph Group Inc, a global company that in 2021 achieved unicorn status with a market valuation of over one billion dollars and a presence in more than 115 markets.
In 2022, he was selected as the "EY World Entrepreneur of the Year 2022," a global competition for entrepreneurs that includes businessmen from more than 60 countries.
"Our goal as a company is to universalize access to digital advertising to unlock economic development worldwide. To achieve this, we need many more people with technical knowledge in digital marketing, and that is why Digital Ad Certificate is a great opportunity," added Mr Taratuta.
Latest News on Business Post