Adobe Buys Design Platform Figma for $20bn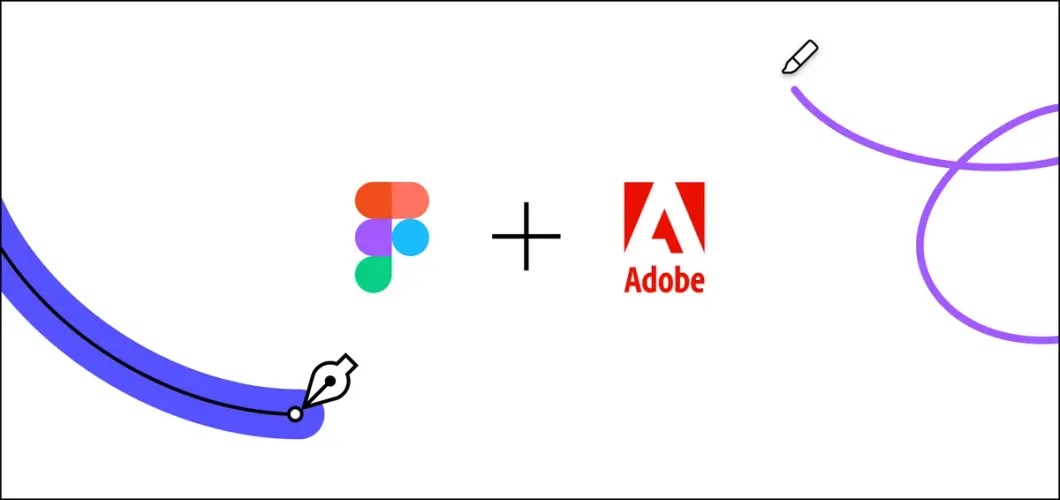 By Adedapo Adesanya
Creative digital technology giant, Adobe, has entered into a definitive merger agreement to acquire Figma, a leading web-first collaborative design platform, for $20 billion in cash and stock.
In a press release seen by Business Post, it was stated that the combination of Adobe and Figma will usher in a new era of collaborative creativity.
"Adobe's mission is to change the world through digital experiences. Today, the digital economy runs on Adobe's tools and platforms, and throughout its history, the company's innovations have touched billions of lives across the globe. From revolutionizing imaging and creative expression with Photoshop; to pioneering electronic documents through PDF; to creating the digital marketing category with Adobe Experience Cloud, Adobe continues to invent and transform categories," the statement said.
When approved, Adobe and Figma will reimagine the future of creativity and productivity, accelerate creativity on the web, advance product design and inspire global communities of creators, designers and developers.
The combined company will have a massive, fast-growing market opportunity and capabilities to drive significant value for customers, shareholders and the industry.
Speaking on this, Shantanu Narayen, chairman and CEO, Adobe said — "Adobe's greatness has been rooted in our ability to create new categories and deliver cutting-edge technologies through organic innovation and inorganic acquisitions.
"The combination of Adobe and Figma is transformational and will accelerate our vision for collaborative creativity."
With Adobe's and Figma's expansive product portfolio, the combined company will have a rare opportunity to power the future of work by bringing together capabilities for brainstorming, sharing, creativity and collaboration and delivering these innovations to hundreds of millions of customers.
"Figma has built a phenomenal product design platform on the web," said Mr David Wadhwani, president of Adobe's Digital Media business. "We look forward to partnering with their incredible team and vibrant community to accelerate our joint mission to reimagine the future of creativity and productivity."
On his part, Mr Dylan Field, co-founder and CEO, Figma notes that "With Adobe's amazing innovation and expertise, especially in 3D, video, vector, imaging and fonts, we can further reimagine end-to-end product design in the browser, while building new tools and spaces to empower customers to design products faster and more easily."
Figma has a total addressable market of $16.5 billion by 2025. The company is expected to add approximately $200 million in net new ARR this year, surpassing $400 million in total ARR exiting 2022, with best-in-class net dollar retention of greater than 150 per cent. With gross margins of approximately 90 per cent and positive operating cash flows, Figma has built an efficient, high-growth business.
The transaction is expected to close in 2023, subject to the receipt of required regulatory clearances and approvals and the satisfaction of other closing conditions, including the approval of Figma's stockholders.
Upon the closing of the transaction, Mr Dylan Field, Figma's co-founder and CEO, will continue to lead the Figma team, reporting to Mr David Wadhwani, president of Adobe's Digital Media business. Until the transaction closes, each company will continue to operate independently.
Quickteller Raffle Draw for Music Fest in Dubai Produces More Winners
By Modupe Gbadeyanka
The raffle draw organised by Quickteller for the Interswitch One Africa Music Fest in Dubai in December has produced more winners.
The event provides a wider global audience for African talents. Also, it gives music enthusiasts from the continent and across the world an opportunity to interact with their favourite music acts.
The music stage is a mix of big acts from Africa, including the top six talents from the recently concluded Quickteller Barz and Notes talent hunt show and other artists from other countries across the globe.
On September 30, Quickteller conducted its second raffle draw to enable its customers to have a feel of the global music festival. The beneficiaries will enjoy an all-expenses-paid trip to Dubai for the event.
The draw, which follows the first round held in August at the head office of Interswitch, is among a series of draws scheduled to hold through to October 2022 to enable more Quickteller users to participate in the music fest.
These draws were conducted under the regulatory eyes of the National Lottery Regulatory Commission (NLRC) and the Federal Competition and Consumer Protection Commission (FCCPC) in Lagos.
Speaking on the promo, the Executive Vice President & Group Chief Marketing and Communications Officer, Interswitch Group, Ms Cherry Eromosele, said that the company remained keen on rewarding customers by addressing their various pain points.
Ms Eromosele remarked, "Through the Interswitch One Africa Music Fest, we continue to engage customers by satisfying their lifestyle needs beyond meeting their need for convenient, seamless and secure payments.
"The promo is ongoing, and we at Quickteller remain keen on addressing our customers' pain points using various avenues, such as music and entertainment. We encourage Quickteller users to take advantage of this reward promo so that they can explore their passion and be witnesses to African talents and artistry outside the continent."
To participate, existing and potential Quickteller users are encouraged to perform not less than three transactions throughout the promo period, where 20 Quickteller users will be selected to enjoy performances by top artists from across the African continent.
Verve Urges Cardholders to Partake in Ongoing Promo
By Adedapo Adesanya
Verve cardholders have been advised to join the ongoing customer loyalty reward promo, which started in August 2022 and will end on October 30, 2022.
The payments company introduced the campaign to reward cardholders with exciting gifts and cash prizes that will enhance customer satisfaction and loyalty.
Customers can enjoy their slice of the N70 million up for grabs in the promo. The more transactions carried out with Verve cards on POS, WEB, ATMs, and Paycodes, the closer they are to being amongst the 20 customers to cruise in the millionaire club.
Verve cardholders will be able to enjoy a 10 per cent weekly cashback on transactions. Also, 200 customers will win N20,000 each month.
The promo is open to Verve cardholders of First Bank, Zenith, Access, Ecobank, FCMB, Union, Fidelity, and UBA. And If customers do not have a Verve card yet or it has expired, they can ask their banks for a Verve card or reactivate the expired cards.
Verve continues to reward customers for their continued patronage, and the Transact and Enjoy Promo is set to benefit millions of cardholders with exciting winnings.
To qualify for the promo, Verve cardholders with active accounts can start transacting with existing Verve cards or renew their expired Verve cards. Also, non-Verve card holders can ask their banks for a Verve card to participate and increase their chances of winning great rewards.
For three consecutive years, the leading card brand, Verve, has continued to reward thousands of cardholders for their patronage in line with its mandate to provide a life of convenience for existing and prospective customers. This promo is one of several reward initiatives of Verve.
Project Empower Business Accelerator Programme 2022 for Nigerian Entrepreneurs
The Micro Small and Medium Enterprises (MSMEs) across Nigeria are on a path to the global Entrepreneurship Stage as the internet has enabled them to make their products and services available to customers within Nigeria and across different continents. Project Empower is an opportunity many indigenous businesses in Nigeria can explore to create quality and become competitive by adding value globally.
Project Empower is an initiative of IHS Towers to support 500 entrepreneurs and businesses to build sustainable brands. The business accelerator programme for Nigerian-owned businesses is a 3-month online intensive training program to support top-notch, emerging and innovative businesses.
Project Empower Acceleration Programme Involves
Training: The accelerator programme is designed to help start-ups and MSMEs brand their products, build products and services that solve real-life problems and gain traction.
Mentorship:  The program allows us to meet with mentors who are resource persons with reasonable years of experience in supporting entrepreneurs to grow their businesses to scale.
Funding Support: At the end of the accelerator programme, participants would have business plans fully developed to access funding from various already existing financial institutions and donors of their choice.
Am I Eligible To Apply for the Startup Nigeria Program?
The 2022 Project Empower Accelerator Programme will target Nigerian startups and MSMEs
The following businesses are eligible to apply for Project Empower Accelerator Programme.
Agriculture
ICT
Fashion
Health
Food or Beverage Production
Media
Wholesale or Retail
Education
Hospitality
Interior Design & Real Estate
Program Timeline
Application deadline
Selection process begins
Selection process ends
Training commences
Training ends
Pitching competition for 3 top performing businesses
Application Process
All applications are online via https://projectempower.org/application.
Enquiries
Email: info@projectempower.org
Website: www.projectempower.org
WhatsApp: 081 38965157
Latest News on Business Post