Nigerians Prefer Local Meals to Continental Dishes—Jumia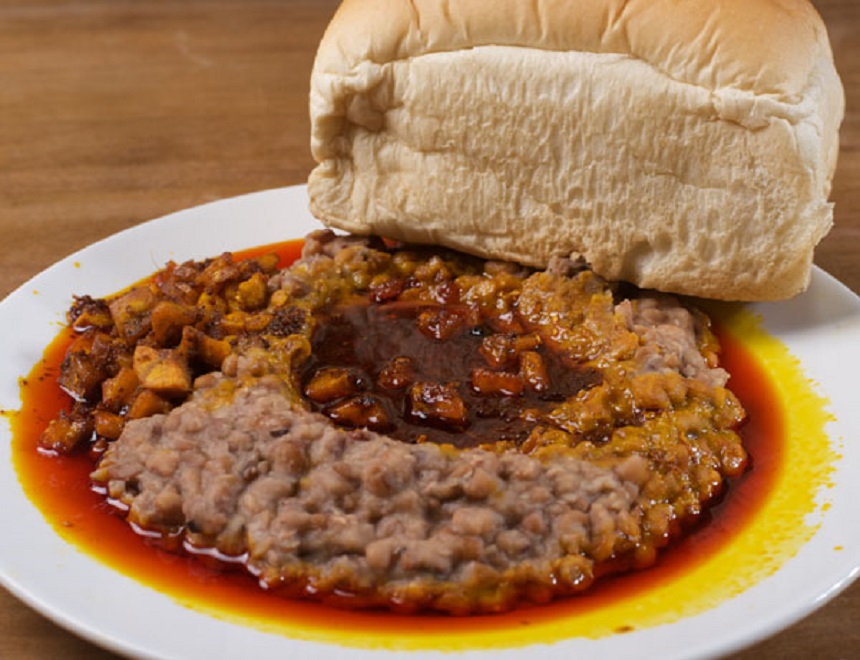 Technology-based businesses received a huge boost in 2020 and businesses without digital footprints were forced to review their operation model, as COVID-19 crippled global economic activities for the most part of the year.
Most of these tech-inclined shifts will become part of the new normal. E-commerce gained more traction in advanced and developed markets. Many small businesses had to embrace e-commerce to stay afloat, while global brands also formed strategic partnerships with major etailers to reach their numerous customers.
In Nigeria and by extension Africa, the increase in online food and groceries shopping was conspicuous. Though online food ordering has been part of the African e-commerce community, in recent times it became a trend to reckon with during lockdown and local cuisines displayed the prospect of being a major catalyst for growth in the food cum agricultural sector of African countries if properly harnessed.
"I think one of the trends that we're seeing on the rise is the demand for food delivery services. That was already the case prior to the COVID-induced lockdown era, but the lockdown certainly escalated it exponentially.
"More and more, partly for safety reasons, and for convenience, consumers are opting for food delivery options as opposed to take out or eating-in. We're even seeing an uptick in people who choose to use grocery delivery services as well," said pop singer and CEO, Sooyah Bistro, Bankole Wellington.
An online Food Index report by Africa's leading e-commerce platform, Jumia, showed that the online food ordering in Africa is at a rapid development speed.
According to the report, the growing popularity of fast food, coupled with the growing trends for convenience and value for money, have opened up opportunities for the food market in Nigeria.
Consequently, the food and grocery retail market had total revenues of $44.9 billion, representing a compound annual growth rate (CAGR) of 8.7 per cent in the last eight years.
Interestingly, the report revealed that local Nigerian cuisines lead the preference on Nigerians compared to continental dishes, with 64 per cent of orders being placed for lunch.
"In top Nigerian cities: Lagos, Abuja, Port Harcourt and Ibadan, local meals remain the most popular on the Jumia platform, while foreign foods such as Pizza, Chinese and Shawarma are growing fast as Nigerians explore various meals available to them.
"The Place, Kilimanjaro, Sweet Sensation and Drumstick are the most popular local food vendors due to the affordability of their offers, while Kentucky Fried Chicken (KFC), Cold Stone Creamery and Pizza Hut come out as the most popular international brands in the country," the report read in part.
Jumia Nigeria CEO, Mr Massimiliano Spalazzi said local meals will be vital for the future of the online food market in Nigeria and many people will rely heavily on having their hot meals and groceries delivered at their doorsteps, as against going out to offline retail stores to purchase.
The government of each country continues to deal with the pandemic in the best ways possible. Yet, even after the pandemic is gone, the convenience of food delivery will still hold such a great appeal.
More consumers will therefore look to Jumia as a reliable alternative to staying safe and saving money. Local Nigerian meals will continue to be among the top three cuisines being ordered because of its affordability and appeal to the local communities. The subscription model will change as many food vendors will partner with existing models such as Jumia Prime.
Zoho Unveils New Apps to Help Businesses Achieve Seamless Growth
By Dipo Olowookere
The leading global technology company, Zoho Corporation, has introduced five new apps designed to help businesses achieve seamless growth by increasing their productivity through cutting edge innovations.
A statement issued by the organisation on Wednesday said its Zoho One, which is the operating system for business, is now embedded with the five new apps, three new services and seven major platform enhancements.
With these additions, businesses now have the capability to solve disjointed data challenges and close communications gaps across silos in order to be more productive, adapt more quickly to remote and hybrid work models, and become poised for growth.
Since its release in 2017, over 40,000 organizations have chosen Zoho One as their operating system. In 2021, the platform witnessed a 60 per cent year-on-year customer growth with the average number of apps used by businesses rising to 21. It is the top-selling product for Zoho in Nigeria.
"The experience that employees, customers, partners, and suppliers get when dealing with businesses is typically a reflection of how that business and its systems are structured internally.
"Today, the majority of systems are disconnected as a result of siloed solutions offered by vendors," the President MEA, Zoho Corp, Mr Hyther Nizam, stated.
"Unification of a business requires the unification of the underlying systems, which can then provide a truly unified experience, internally and externally, along with unified insights.
"Zoho One was created with this vision and keeps expanding its unbeatable value with new additions and improvements year over year," Mr Nizam added.
Business Post gathered that the new apps in Zoho One include the Zoho Learn for interactive training programmes and assessments with Zoho's course builder; Zoho Lens to facilitate better communication and collaboration in a remote-work environment; TeamInbox to eliminate task duplication and streamline email conversations in one central location; Zoho DataPrep to assist companies integrate, model, cleanse, transform, enrich, and catalogue data; and the Zoho Commerce, which allows retailers to easily build online shops with the tools needed to construct a website, accept orders, track inventory, process payments, manage shipping, market their brand, and analyse data.
The major enhancements are embedded and conversational BI; enterprise search; unified console, dashboards, and smart-stack UI; customizable dashboard with pre-built widgets; and integration with telephony providers.
The three new services included in Zoho One are work graph; organisation dictionary; and Mobile Application Management (MAM), which enables admins to easily add and manage all of their users' devices for better insight and control of provisioning, specific app permissions and policies, locking and wiping devices remotely, and more, to support employee mobility and flexibility.
According to the statement, pricing for the new package starts at N7800 per employee per month and this can be done via https://www.zoho.com/one/pricing/
ADVAN Kicks Against APCON's Code of Conduct
By Ashemiriogwa Emmanuel
The Advertisers Association of Nigeria (ADVAN) has rejected the implementation of the new code of conduct titled Advertising Industry Standard of Practice (AISOP) introduced by the Advertising Practitioners Council of Nigeria (APCON).
According to the association, the provisions of the framework "make an unconstitutional attempt to infringe on the rights of private entities to determine their contractual terms."
Business Post reports that earlier, APCON had released this document as part of efforts to sanitise the integrated marketing communication space given that the industry had operated without a code of conduct.
Reacting to this in a statement signed by ADVAN's Acting President, Mrs Bunmi Adeniba, the association noted that it was excited to be a part of any initiative that would bring about the development of industry best practices that will facilitate business growth.
It, however, maintained that "the current AISOP does not serve the collective interest, but rather permits unfair authority of certain parties over others and creates an unfriendly business framework."
The body countered the details of the document in section 5 subsection b (Discounts and Commissions) where it states that "no party will unilaterally dictate or impose rates on another party except as may be mutually agreed by upon by the parties."
"However in the summary submitted to the press, there is a clause that states 'Media rates may be increased at any time provided that at least 30 days' notice is given prior to implementation'. Latter of which was not included on original documents, further portraying an inconsistency in expectation."
To this end, ADVAN disclosed, "(we have) sent in a clear representation of expectation. ADVAN is on standby for the acknowledgement of this position and further engagement on a standard of practice framework that is in the mutual interest of all."
How Start-ups Can Leverage 360 Degrees Marketing Techniques to Increase Sales
By Emmanuel Otori
Sales are a determinant of whether a business would survive or not. The lifeblood of every business is embedded in the day-to-day activities that can generate consistent cash flow.
Some organizations get caught up in trying to do many things are at a time which makes their progression towards activities that contribute to their downline flawed and is visible in the finances of the organizations.
Organizations are not necessarily alarmed until there is a sharp drop in revenue; however, a sharp drop in revenue is only an indication of many other factors beyond what has been observed. This revenue drop is a symptom that some core activities are ailing such as staff retention, customer service, lack of repeat sales, poor product management, unclear definitions of the target market, lack of promotional.
If the sale is consistent, a business can survive the most difficult phases as cash flow is directly linked to the overall activities.
The most important question to ask then is "how can more sales be made"? Without asking this question, the business risks every other form of major distraction.
The 360 degrees Marketing Techniques
The 360 degrees marketing techniques are sometimes called Integrated Marketing Communications (IMC). These techniques are a mix of several activities that organizations are engaged in to increase awareness about a product or service.
The perception of visibility by a customer over a long period of time consistently makes a brand become a sort of inevitable to a customer whenever they need to make a purchasing decision as the brand is the first to come to mind due to the number of exposures they have had with the prospect and vice-versa.
Email Marketing
Email is one of the easiest and fastest ways to reach a large audience and when properly deployed has the potential to create a consistent stream of customers, as it takes the form of a closed user group through the reception of newsletters by the customers and overtime a relationship is built through readership as the audience are regularly updated about eh activities of the organization or products and services.
Email Marketing also helps to create some form of targets as there are metrics that could show who reads a particular newsletter and how many times. Observing the behaviour of the readers and the type of content they are reading could initiate a purchase decision by offering a product that compliments what they read.
Blogging
Blogging is similar to email marketing, but while email marketing is only sent to subscribers or users generated through a third party, blogging reaches out to all possible audiences that are online and serves as a tool to consistently inform customers about the product, services or activities of a business. Regular blogging should average up to 3-5 blog posts weekly to make conversions; this done over a period of 6 months is a guarantee for increased sales.
Granting Media Interviews
As much as the new media is emerging greatly, the traditional media still holds a sit in the preference of most audiences and the ability to use these tools such as television, radio and print media is key to reaching a lot of people. The conversations on these platforms create a direct connection with the listeners as it is visual and the ability to see the person being interviewed as they share industry-based experience makes them look to most audiences like thought leaders. This done over time would make such personality become a face and voice in their sector.
Search Engine Optimization (SEO)
Search Engine Optimization is arguably the first on the list of all techniques as it reduces the time, effort and energy to directly reach out to prospective customers. SEO guarantees that prospects can easily find an offer and make a purchase decision as it places a brand right where the audience is seeking answers. Sales are also made round the clock with no limitation of where the customer buys from.
Networking
Getting exposure as a Founder for your business is necessary to build a personal brand first, as this benefit extends to a business brand as trust can easily be built when people can interact with the owner of the business. A core part of business visibility is to ensure that a business owner continuously puts themselves out there as many times as possible, and this consistency over time is able to drastically build loyalty right from the onset and sales.
While there are many other techniques in addition to the ones mentioned, engaging in one or more of these activities has the potential to increase the revenue base of the business and reachability.
Emmanuel Otori has worked on the GEM Project of the World Bank, conducted training for entrepreneurs and professionals at the Abuja Enterprise Agency and has over 8 years of experience working with over 50 SMEs across Nigeria. He can be reached via https://www.linkedin.com/in/emmanuelotori/
Latest News on Business Post