3 Big Hooks Businesses Use to Attract and Retain Customers
When you take a look around you, you're always targeted by ads, offers and limited time discounts. They're in print, on buildings, and everywhere you go online; but what are the most effective methods used by the most lucrative brands? And how can we expect them to evolve in the years ahead? Let's take a closer look at 3 notable examples of popular techniques used to attract and retain customers.
Remove friction, increase sales
Netflix rose to the top of the streaming world in large part due to their willingness to offer 30-day free trials all over the world. The clever thing about this move is that they knew that after 30 days, you'll be interested in many shows and desperate to continue watching.
There was, however, the frictional element of the first payment which needed to be removed if the funnel was going to work as intended. Setting up a payment plan along with all payment details is often a complex and time-consuming task. That's why the Netflix team kept everything simple by taking payment details electronically as part of the registration process for the free trial. They then set the paid subscription to automatically begin after 30 days, while continuing to learn about the user's likes and dislikes during that window.
By having an entire month of user data, Netflix was able to retain millions of customers by recommending shows they knew they would like. The fact that all a user had to do was simply continue watching meant that the transition to paid use was hardly noticed by them. Now that they have attained market dominance, Netflix has removed the free trial options.
Given Netflix's unstable position, it's possible that trials will officially become a thing of the past. Instead, there's talking about a cheaper ad-supported version designed to steer people away from disruptive entrants like Disney+ or HBO Max.
Who doesn't love free stuff?
No deposit bonuses that are offered by online casinos are another great example of schemes designed to attract new potential customers. By offering things like free spins, online casinos are attempting to entice players to start playing in their casinos. Because they don't have to deposit money to activate the bonus, they will feel like it won't hurt to try.
Casinos want players to get a taste of a particular game or the casino itself, and since the selection of products and services today is practically endless, one must try to sway the customer to their side and stand out. With savvy players always looking for new ways to have fun online, we can continue to expect a raft of new types of bonuses to keep flowing.
When points matter
The cost of living crisis and inflation in many markets means that household budgets are being stretched in a way they haven't been for a long time. Supermarkets have come up with their own ingenious way of retaining customers. In-store offers and discounts have long been the norm in every type of store — not just supermarkets — so many shops needed something to stand out from the rest of the market.
Target's loyalty program was the market leading initiative in this space. The company used an in-depth knowledge of each shopper's habits to offer personalized discounts. This gave rise to store loyalty cards and points systems where the more a shopper bought, the more they would earn in loyalty points.
Nowadays, shoppers can redeem their points for discounts applied in store, extra products at the checkout, or sometimes even products and services from third parties. The idea here is to turn an everyday action (paying for clothes and groceries) into something which leads to a desirable reward, in addition to the products themselves. Stores are then able to produce greater brand buy-in, while customers feel valued and have an attachment to a particular chain, regardless of how similar the rest of the market is.
These types of offers are not likely to go away any time soon and are set to gather pace in the 12 months that lie ahead. Because of the unstable situation around the world right now, we can safely expect to see supermarkets double down on their offers and loyalty schemes in an effort to maintain their customer bases.
Now that you've heard our thoughts on some of the common methods for retaining customers, can you identify if you're "guilty" of some of them?
Unlisted Securities Investors Gain N10bn in One Week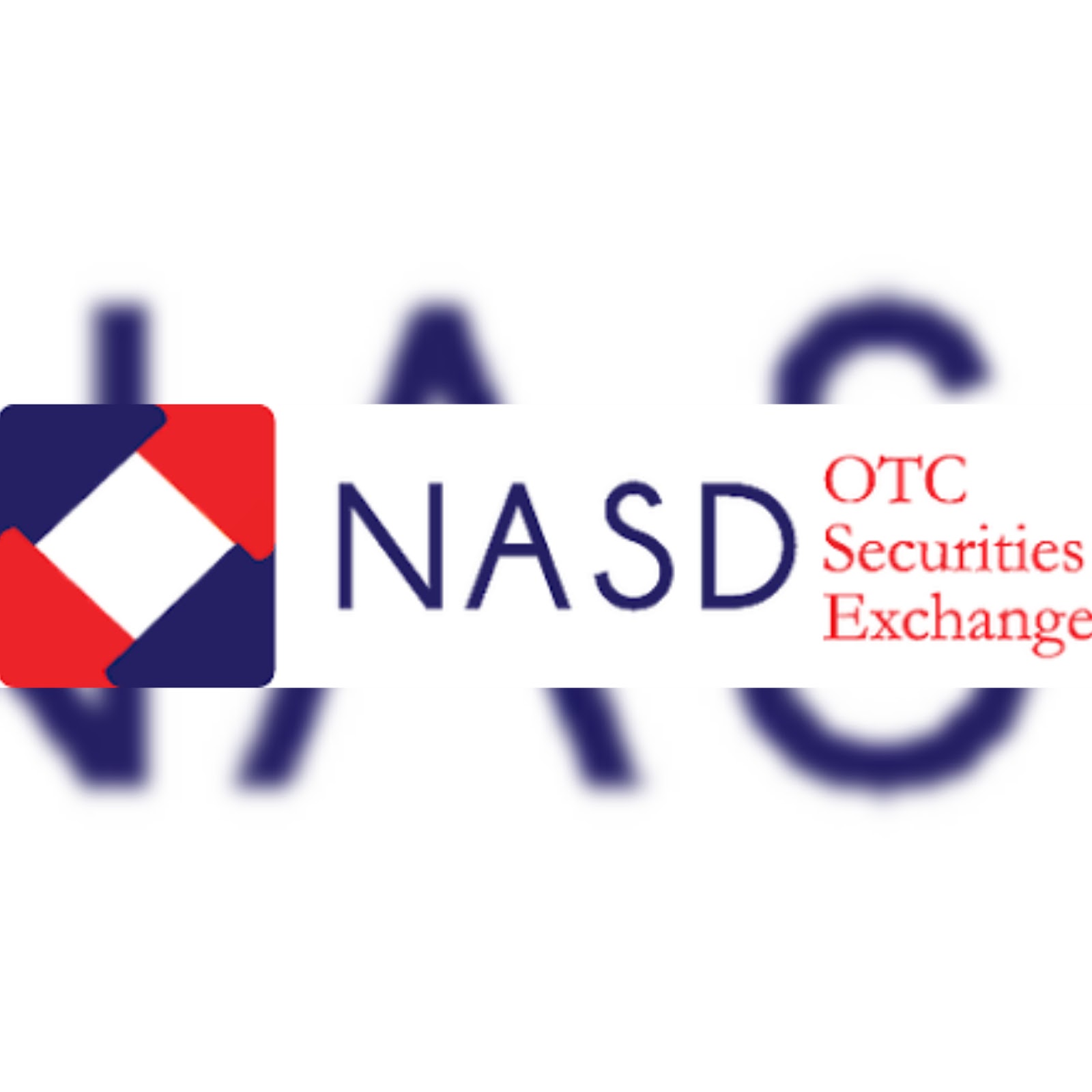 By Adedapo Adesanya
The 25th week of trading at the National Association of Securities Dealers (NASD) Over-the-Counter (OTC) Securities Exchange ended on a positive note last Friday.
In the five-day trading week, investors saw an expansion in their investment portfolios by 0.5 per cent or N10 billion as the market capitalisation closed at N1.011 trillion compared with the preceding week's N1.010 trillion as the NASD Unlisted Securities Index (NSI) increased by 3.86 points to 768.27 points from 764.41 points.
Business Post reports that three stocks on the bourse contributed to the gains reported by unlisted securities investors last week as they overpowered the losses printed by two equities.
Niger Delta Exploration and Production Plc appreciated in the week by 10 per cent to close at N198.00 per share in contrast to the preceding week's N180 per share, Citi Trust Plc grew by 9.6 per cent to N6.85 per unit from N6.25 per unit, while Central Securities Clearing System (CSCS) Plc appreciated by 2.5 per cent to N14.80 per share from N14.44 per share.
Conversely, NASD Plc lost 8.7 per cent to settle at N13.68 per unit compared with the previous N15.00 per unit, while Nipco Plc depreciated by 5.2 per cent to N58.85 per share from N62.10 per share.
There was a 352.8 per cent increase in the total value of transactions in the week to N324.4 million from N69.9 million, while the volume of trades went down by 57.0 per cent to 6.0 million units from 2.6 million units just as the number of deals decreased by 8.1 per cent to 57 trades from 62 trades of the previous week.
At the close of the week, VFD Group Plc was the most traded security by volume with 1.2 million units, CSCS Plc traded 703,377 units, NASD Plc exchanged 350,935 units, CitiTrust Holdings Plc traded 214,800 units, while NDEP Plc sold 65,300 units.
In terms of the value of trades in the week, VFD Group Plc also topped with N293.5 million, NDEP Plc recorded N12.5 million, CSCS Plc traded N10.4 million, NASD Plc posted N5.3 million, while CSCS Plc had N1.5 million.
On a year-to-date basis, investors have transacted 3.2 billion units worth N21.3 billion in 1,428 deals, with the year-to-date gain at 3.4 per cent.
Trading in Greif Nigeria Shares Halted for Smooth Winding up Process
By Dipo Olowookere
Holders of Greif Nigeria Plc shares have been prevented from trading the security on the floor of the Nigerian Exchange (NGX) Limited for now.
The embargo on the trading of the company's stocks was placed on Monday, June 20, 2022, to ensure the process of winding up the organisation goes seamlessly.
Greif Nigeria, formerly known as Van Leer Containers Nigeria Plc, is in the business of making steel drums in the country. It also manufactures plastic containers and sheet metal products.
The company, which is a subsidiary of Greif International Holding BV, also offers services for steel punching and aluminium welding.
But lately, things have not been going on smoothly and it is in the process of winding up.
At its Annual General Meeting (AGM) held on January 31, 2022, the shareholders of the firm authorised the board to begin the voluntary winding up of the company.
In accordance with Section 622 of the Companies and Allied Matters Act (CAMA) 2020 which states that a voluntary winding-up shall be deemed to commence at the time of the passing of the resolution for voluntary winding-up, the NGX Regulation (NGX RegCo) Limited, has notified "all trading license holders and the investing public that it has suspended trading in the shares of Greif Nigeria Plc effective on Monday, June 20, 2022, to ensure a smooth winding-up process."
In a notice filed last week, the agency explained that this action was also in line with Section 624 of CAMA 2020 which provides that a transfer of shares, not being a transfer made to or with the sanction of the liquidator, and any alteration in the status of the members of the company, made after the commencement of a voluntary winding-up, shall be void.
Business Post reports that Greif Nigeria, which uses the ticker Vanleer on the NGX trading platform, has shares outstanding of 42.640 million units and a market capitalisation of N232.4 million as it last traded at N5.45 per unit.
Stock Prices of CWG, 55 Others Shed Weight in One Week
By Dipo Olowookere
Transactions on the floor of the Nigerian Exchange (NGX) Limited last week closed bearish with a week-on-week decline of 0.14 per cent, with the All-Share Index (ASI) and the market capitalisation closing at 51,705.61 points and N27.875 trillion respectively.
Similarly, all other indices finished lower with the exception of the CG, premium, banking, pension, NGX Afr bank value, energy and lotus indices, which appreciated by 0.86 per cent, 1.50 per cent, 0.33 per cent, 0.40 per cent, 0.16 per cent, 0.32 per cent and 0.55 per cent respectively, while the Asem and growth indices closed flat.
In the week, 16 equities gained points compared with the 13 equities of the previous week, while 56 stocks shed weight in contrast to the 51 stocks of the preceding week, with 84 shares closing flat as against the 92 shares of the earlier week.
Data from the exchange showed that CWG was the worst-performing stock as it fell by 14.89 per cent to 80 kobo, RT Briscoe dropped 14.29 per cent to 48 kobo, GlaxoSmithKline depreciated by 13.28 per cent to N6.10, John Holt lost 11.27 per cent to 63 kobo, while Academy Press went down by 10.00 per cent to N1.17.
On the flip side, NAHCO finished the five-day trading week as the best-performing stock as it gained 10.53 per cent to settle at N8.40, Champion Breweries appreciated by 10.00 per cent to N3.74, MRS Oil Nigeria rose by 9.80 per cent to N16.25, FBN Holdings improved by 8.76 per cent to N10.55, while Royal Exchange climbed higher by 6.59 per cent to 97 kobo.
Last week, investors bought and sold 1.121 billion shares worth N13.703 billion in 22,350 deals versus the 940.892 million shares valued at N11.494 billion transacted a week earlier in 20,077 deals.
FCMB, UBA and Oando accounted for 407.770 million shares worth N2.009 billion in 2,181 deals, contributing 36.39 per cent and 14.66 per cent to the total trading volume and value respectively.
A further breakdown showed that financial stocks led the activity chart with the sale of 806.824 million equities worth N6.075 billion in 11,071 deals, accounting for 71.99 per cent and 44.33 per cent of the total equity turnover volume and value respectively.
Energy shares recorded a turnover of 95.031 million units valued at N1.449 billion in 1,849 deals, while conglomerates goods equities traded 66.716 million units valued at N169.517 million in 733 deals.
Latest News on Business Post