ABB to Acquire GE Industrial Solutions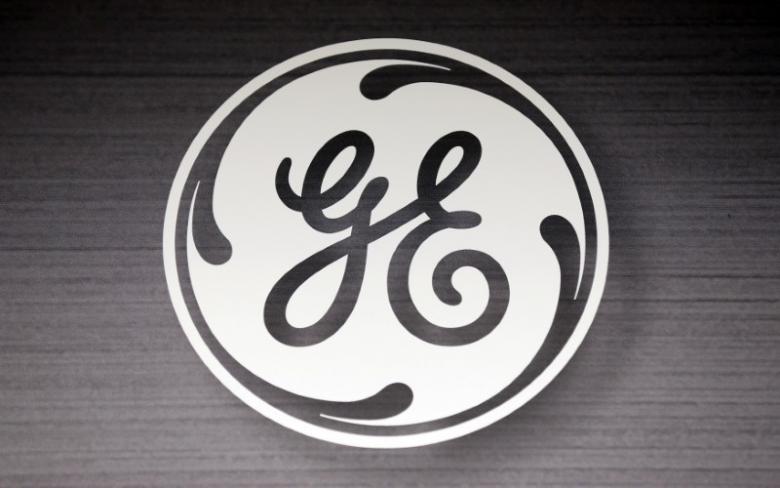 By Dipo Olowookere
Swedish-Swiss multinational corporation headquartered in Zürich, ABB, has announced the acquisition of GE Industrial Solutions, GE's global electrification solutions business.
GE Industrial Solutions has deep customer relationships in more than 100 countries and an established installed base with strong roots in North America, ABB's biggest market. GE Industrial Solutions is headquartered in Atlanta, Georgia, and has about 13,500 employees around the world. In 2016, GE Industrial Solutions had revenues of approximately $2.7 billion, with an operational EBITDA margin of approximately 8 percent1 and an operational EBITA margin of approximately 6 percent1.
ABB will acquire GE Industrial Solutions for $2.6 billion; the transaction will be operationally accretive in year one. ABB expects to realize approximately $200 million of annual cost synergies in year five, which will be key in bringing GE Industrial Solutions to peer performance.
As part of the transaction and overall value creation, ABB and GE have agreed to establish a long-term, strategic supply relationship for GE Industrial Solutions products and ABB products that GE sources today.
"With GE Industrial Solutions, we strengthen our Number 2 position in electrification globally and expand our access to the attractive North American market," said ABB CEO Ulrich Spiesshofer. "Combined with the long-term strategic supply relationship with GE, this transaction creates significant value for our shareholders."
He added: "Together with the GE Industrial Solutions team, we will execute our well-established plans in a disciplined way to bring this business as part of the global ABB family back to peer performance. With this next step of active portfolio management, we continue to shift ABB's center of gravity, in line with our Next Level strategy, by strengthening competitiveness, mainly in the North American market, and lowering risk with an early-cycle business."
"This combination brings together two global businesses with a broad complement of electrical protection and distribution assets," said John Flannery, CEO of GE. "ABB values our people, domain expertise, and our ability to operate in the segments where we have depth and experience. GE will also benefit through an expanded strategic supply relationship with ABB as the two companies work together."
GE Industrial Solutions will be integrated into ABB's Electrification Products (EP) division, resulting in a unique global portfolio and very comprehensive offering for North American and global customers. They will benefit from ABB's innovative technologies and the ABB AbilityTM digital offering coupled with GE Industrial Solutions' complementary solutions and market access.
Included in the acquisition is a long-term right to use the GE brand. ABB will retain the GE Industrial Solutions management team and build upon its experienced sales force.
After closing, this transaction will have an initial dampening effect to EP's operational EBITA margin. ABB commits to returning EP to its target margin corridor of 15-19 percent during 2020.
Tarak Mehta, President of ABB's EP division, said: "This acquisition strengthens our position as partner of choice for electrification globally and in North America. We look forward to working with GE Industrial Solutions' and ABB's customers and channel partners to create new opportunities in this highly attractive core market for our division. We have a clear integration plan to realize the synergies of this combination and to bring our combined business back into the target margin corridor during 2020."
ABB's EP division delivers more than 1.5 million products to customers around the world every day through a global network of channel partners and end-customers. EP offers a comprehensive portfolio of low- and medium-voltage products and solutions for a smarter, more reliable flow of electricity from substation to socket.
Given this transaction, ABB has decided to put the previously announced share buyback program on hold.
The transaction is expected to close in H1 2018, subject to customary regulatory clearances. Credit Suisse and Dyal Co. acted as financial advisors to ABB, and Davis Polk & Wardwell provided legal counsel.
Hyde Energy Advocates Ways to Reduce Cost of LPG
By Adedapo Adesanya
Nigeria's leading energy trading company, Hyde Energy, has proffered strong recommendations for making Liquefied Petroleum Gas (LPG) affordable and available in Nigeria.
This was discussed at the just-concluded 2nd West Africa LPG Expo & NLPGA Summit 2022 held in Lagos themed Energizing the Future: LPG as a Sustainable Fuel in African Economies as part of efforts to address the sector's need for significant investments in infrastructure.
The conference, which has continued to gather momentum in Nigeria, is a platform for industry players to engage both indigenous and international stakeholders to attain insight into the LPG market and network with more than 3,000 delegates across the value chain.
The first day of the two-day conference featured a panel discussion where the Chief Executive of Hyde Energy, Mr Oladimeji Edwards, encouraged more collaboration amongst relevant stakeholders in the industry to develop necessary measures that can improve infrastructural development in the sector to reduce the cost of LPG and increase supply.
"To reduce the cost of LPG, it is very important to build infrastructure to a captive market, to take it from truck to skid, to dispensing unit, all the way down to the cylinders, and ultimately at some point, the next generation will reticulate as part of standard code for construction at which point in time, we would have had ample supply of LPG distribution across the country," he said.
He further revealed that for infrastructural development to come into place, there is a need for all hands to be on deck and show the will to make it happen.
Mr Edwards stated that Nigeria has tremendous gas deposits but there is an inadequate infrastructure around gas resources.
"To reduce imports, adequate investment is required. Gas suppliers are importing LPG, paying in US Dollars, and due to inflation and devaluation this affects retail prices, but with good infrastructure, I assure you that we will have an enabling environment for investment to thrive and everyone will be happy," he advocated.
Mr Edwards commended the effort of the NLPGA to bring together industry stakeholders to share ideas on contentious topics and share strategies to help Nigeria's LPG market unlock its incredible potential saying, "this is a brilliant platform for relevant stakeholders in the industry. It is a great event which brings in international and indigenous experts to exchange ideas, opinions, trends and outlook for the future."
Nigeria is one of the fastest-growing LPG markets in the world with more than 20 per cent average growth per annum for the past 10 years. In 2020, Nigeria recorded a national LPG consumption of 89.91 thousand MT (PPPRA, 2020), with a positive variance of 7.9 per cent above the targeted estimated figure.
NASD OTC Securities Exchange Opens Week 0.81% Lower
By Adedapo Adesanya
The NASD Over-the-Counter (OTC) Securities Exchange opened the week in the negative territory following a 0.81 per cent drop on Monday, June 27.
At the session, the bourse, which admits unlisted securities, recorded a poor outcome following losses reported by three companies — FrieslandCampina WAMCO Nigeria Plc, Central Securities Clearing System (CSCS) Plc, and Food Concepts Plc.
FrieslandCampina WAMCO Nigeria Plc saw its equity drop N2.96 or 3.09 per cent to N98.76 per unit from N95.80 per unit, CSCS Plc lost 42 Kobo or 2.84 per cent to close the day at N14.38 per share as against N14.80 per share of the preceding session, while Food Concepts Plc went down by 5 Kobo or 5.00 per cent to 95 Kobo per unit from N1.00 per unit.
As a result, the NASD Unlisted Securities Index (NSI) dropped 6.21 points to settle at 762.06 points versus last Friday's 768.27 points as the market capitalisation went south by N8.18 billion to N1.003 trillion from N1.011 trillion.
At the market yesterday, there was a jump in the units of securities exchanged by investors to 647,785 units from 323,519 units, implying a 100.5 per cent increase.
The value of securities traded amounted to N5.6 million, 37.6 per cent lower than the N8.9 million achieved at the previous trading day, while the number of trades depreciated by 27.27 per cent to eight deals from 11 deals.
AG Mortgage Bank Plc finished the trading session as the busiest stock by volume on a year-to-date basis with the sale of 2.3 billion units worth N1.2 billion, CSCS Plc also retained the second spot with the sale of 674.3 million units valued at N14.1 billion, while Food Concepts Plc was in third place for trading 146.5 million units valued at N127.2 million.
When the coin is flipped to the other side, CSCS Plc maintained its position as the most active stock by value on a year-to-date basis with a turnover of 674.3 million units valued at N14.1 billion, VFD Group Plc was in second place with 10.9 million units worth N3.2 billion, while FrieslandCampina WAMCO Nigeria Plc retained the third place with the sale of 9.7 million units valued at N1.2 billion.
Naira Now N617/$ at Peer-to-Peer, N605/$1 at Parallel Market
By Adedapo Adesanya
The Naira appreciated by N1 or 0.16 per cent against the United States Dollar at the Peer-to-Peer (P2P) window of the foreign exchange (FX) market on Monday to close at N624/$1 compared with last Friday's N618/$1.
At the parallel market, according to data harvested by Business Post from the various traders of forex on the streets of Lagos, the Nigerian currency was exchanged against its American counterpart at N605/$1.
At the interbank market, the local currency appreciated against the Pound Sterling by 20 kobo to trade at N509.82/£1 versus the preceding session's N510.02/£1 but against the Euro, it lost N1.89 to sell for N439.49/€1 compared with last session's value of N437.60/€1.
Also, at the Investors and Exporters (I&E) segment, which is the official market, the Naira recorded a 0.21 per cent or 88 kobo loss against the American Dollar as it was sold at N421/$1 in contrast to last Friday's N420.12/$1.
The domestic currency was weakened despite a $10.02 million or 6.1 per cent slide in the turnover for the trading day as forex worth $152.96 million exchanged hands compared with the $162.98 million recorded in the preceding session.
Meanwhile, the cryptocurrency market saw the value of TerraClassicUSD (USTC) rising by 33.0 per cent yesterday to $0.0191 as other digital coins monitored by this newspaper struggled for life.
Dogecoin (DOGE) depreciated by 7.2 per cent to trade at $0.0695, Solana (SOL) recorded a 6.4 per cent slide to sell at $37.38, Ripple (XRP) went down by 6.0 per cent to trade at $0.3429, while Litecoin (LTC) followed with a 5.9 per cent depreciation to quote at $54.41.
Further, Cardano (ADA) slumped by 3.8 per cent to settle at $0.4798, Ethereum (ETH) suffered a 3.6 per cent loss to trade at $1,174.74, Bitcoin (BTC) recorded a 2.3 per cent retreat to sell at $20,642.92, Binance Coin (BNB) declined by 1.7 per cent to finish at $232.0, while the US Dollar Tether (USDT) moderated by 0.05 per cent to sell for $0.999.
Latest News on Business Post