All You Need To Know About Algorithmic Trading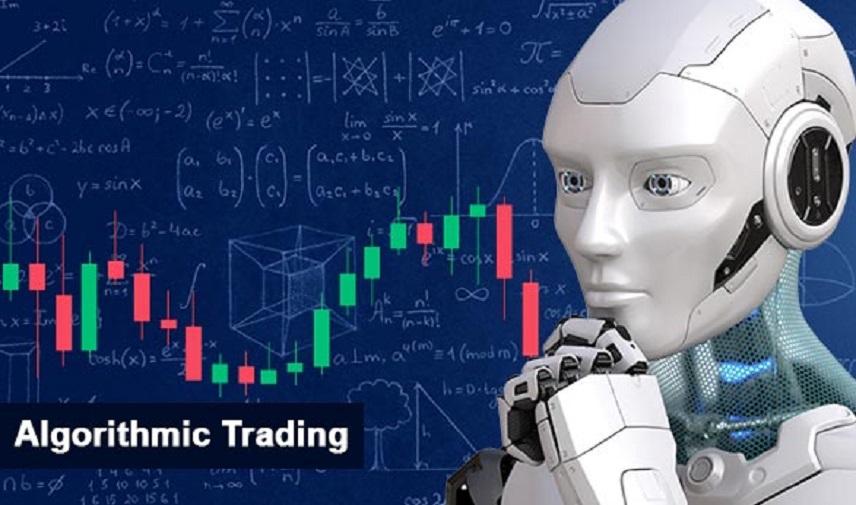 There are now more options to improve or expand existing apps due to the rapid advancement of computer science and communication technology. The current developments have opened up fresh trading avenues.
Trades are placed using a computer program that follows a predetermined set of instructions (an algorithm). This kind of trading is also known as automated, black-box trading, or algo-trading. Profits may be generated at a pace and frequency inconceivable for a human trader to achieve in principle.
Just because it's computer-driven doesn't imply no one is involved. As a result of automated trading, human involvement has been shifted to a more back-office position, where new alpha-seeking techniques are developed on a regular basis.
High-frequency trading (HFT) is the most common kind of algo-trading today, and it relies on preprogrammed instructions to place a large number of orders quickly across a variety of markets and decision factors.
In this article, we'll provide you with information on what are the main things that every trader should know about algorithmic trading.
How does algo trading work?
Pre-programmed instruction is used in algorithmic trading to execute transactions. Input characteristics like price, time, volume, and more are taken into consideration by these laptop applications. In order to make use of the processing power and speed of modern computers, several types of systems are employed. Automated trading is primarily a rapid, reliable, and accurate technique of placing orders. However, not everyone can apply this strategy, and some people may have doubts about its efficacy.
Because the decision to buy or sell is based only on the composite programs, algorithmic trading is a generally recognized method. There is no human intervention in making the transactions, which eliminates the influence of emotions. There are several ways to learn more about the way algorithmic trading works. One of the most common ways for investors is to visit an education section of Elite Currensea, where they can get more information about algo trading and its benefits. In addition to that, the section allows traders to generate trading strategies based on AI. Computers are better at completing tasks quickly than people are. Depending on the specifications, it can execute and monitor a variety of stocks at the same time.
There are no trades left unattended, thus it is quite skilled and resourceful. When traders take a break, the robot takes care of online share trading orders.
As a primary benefit, algorithmic trading removes human emotions from the trading process. Trades are carried out in accordance with a predetermined set of guidelines. Human trading, as opposed to algorithmic trading, is more susceptible to illogical trading choices due to human emotions. Thus, algo-trading often pushes traders to avoid taking on more risk than they can manage in order to prevent feelings of uncertainty.
For those interested in learning about algorithmic trading, the online education market has grown rapidly in the last several years. Getting into this field is now feasible without having to go through the lengthy academic path (8-10 years).
What are the main pros of algorithmic trading?
Individual involvement is minimal when it comes to algorithmic trading. Orders made on the basis of various technical indications are automatically distributed using digital means. Simple data access is all that is required for these gadgets. By not having to worry about losing money, they are safer than human dealers. Another advantage of these systems is that they may be quite profitable. However, there are several difficulties to overcome. Basic computer abilities are required for success in algorithmic trading.
Algorithmic trading's performance is heavily reliant on precision and timeliness. The margin of error in algo trading is often extremely large if humans are involved. It's possible for a computer to conduct transactions under a set of instructions, but this isn't the case for algo-trading banks. As a result, strategic thinking is emphasized in order to help businesses make better, more accurate trade choices.
Moreover, there is no opportunity for traders to be influenced by their emotions since the tactics are pre-formulated. This means that once the pre-specified goals are satisfied, the deal is automatically performed, and the trader is left with no choice except to accept it as is. Over- and under-trading are kept in check by algo trading. As a result, there is no tolerance for error or divergence from the original trading plan.
A trader's job is to identify the weak points in their trading system and devise workarounds as early as possible in order to prevent more losses. Trading algorithms allow traders to back-test their trades using historical data and compare them to the current market conditions. Using this approach, traders may determine for certain if their deals would have turned out identically.
Trading algorithms used in algo trading execute deals without human intervention. In response to market changes, the algorithm creates orders as soon as they are met. The trading process relies heavily on the quickness of entry and exit. Even a delay of a few seconds might result in losses. Better entry and exit speeds allow traders to catch market moves at their precise moment of entrance.
With the advent of automated trading, traders now have the chance to experiment with a wider range of trading platforms. Individuals and businesses may effectively and quickly exchange huge volumes of shares. Market participants may thus acquire a large number of shares and then sell them nearly immediately for a significant profit.
Algorithms and computers are used in algo trading. Because of this, executing many trades and strategies simultaneously becomes quite simple. Humans just could not have accomplished this.
Again, FrieslandCampina Pulls Down OTC Bourse by 0.23%
By Adedapo Adesanya
FrieslandCampina Wamco Nigeria Plc, for the second consecutive session, dragged the NASD Over-the-Counter (OTC) Securities Exchange down by 0.23 per cent on Wednesday, October 5.
This happened as the milk-producing company recorded a N1.15 loss to close the midweek session at N73.85 per unit compared with the previous day's rate of N75.00 per unit.
Consequently, the market capitalisation of the OTC bourse went down by N2.25 billion to wrap the day at N960.50 billion, in contrast to Tuesday's N962.75 billion.
Equally, the NASD unlisted securities index (NSI) recorded a drop of 1.71 points to wrap the session at 729.63 points compared with the preceding day's 731.34 points.
The number of shares transacted during the session went up by 40.5 per cent to 41,217 units from the 29,331 units transacted on Tuesday, while the value of the shares depreciated by 4.1 per cent to N2.1 million from N2.2 million, with the number of deals carried out by investors rising by 225 per cent to 13 deals from the four deals executed in the previous session.
AG Mortgage Bank Plc ended the trading session as the most traded stock by volume on a year-to-date basis with a turnover of 2.3 billion units valued at N1.2 billion, CSCS Plc stood in second place with 687.7 million units worth N14.3 billion, and Mixta Real Estate Plc was in third place with 178.1 million units valued at N313.4 million.
Also, the most traded stock by value on a year-to-date basis was still CSCS Plc with the sale of 687.7 million units for N14.3 billion, VFD Group Plc was in second place with 27.7 million units worth N7.4 billion, and FrieslandCampina WAMCO Nigeria Plc was in third place with 14.4 million units valued at N1.7 billion
Equity Market Falls 0.09% as Investors Lose N25bn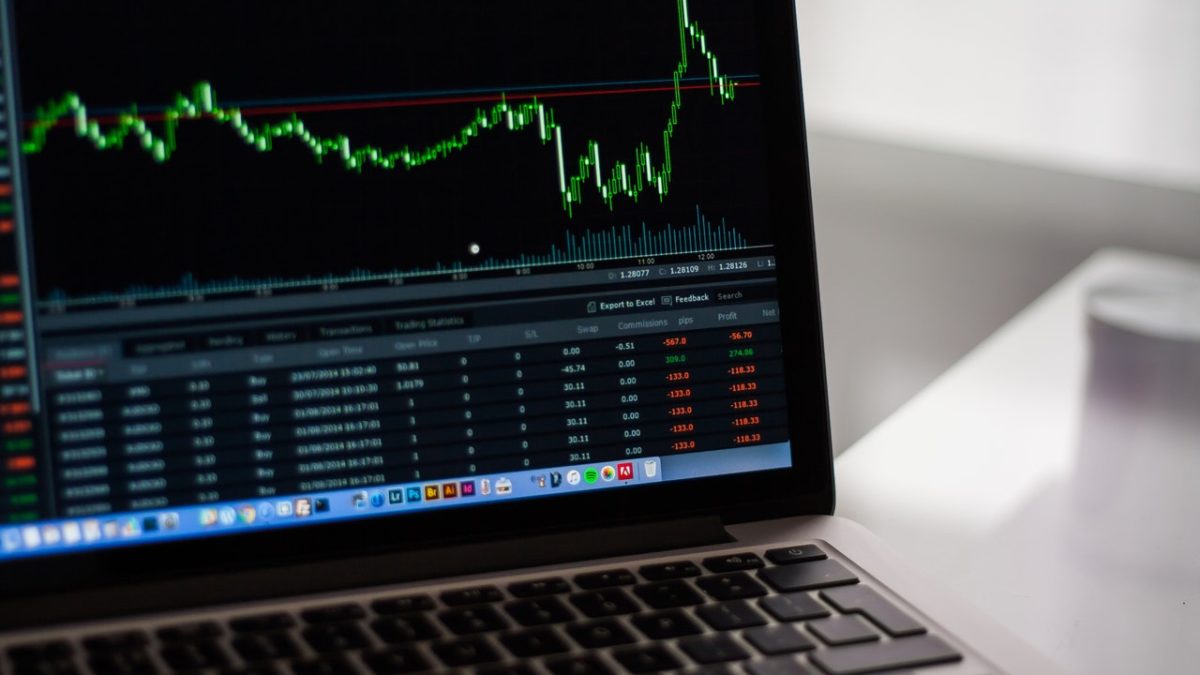 By Dipo Olowookere
Trading activities remained in the bearish region on Wednesday on the floor of the Nigerian Exchange (NGX) Limited despite the upbeat about the listing of Geregu Power Plc on the exchange.
The local equity market depreciated by 0.09 per cent yesterday as a result of the persistent profit-taking triggered by inflationary pressures as investors leave the market for other assets that can give them returns closer to the 20.52 per cent inflation rate.
When the market closed for the session, the All-Share Index (ASI) decreased by 43.04 points to 48,836.70 points from 48,879.74 points as the market capitalisation dwindled by N25 billion to N26.354 trillion from N26.379 trillion.
The industrial goods space remained flat for another trading day, while the insurance counter closed higher by 0.21 per cent, with the banking, energy and consumer goods sector depreciating by 0.98 per cent, 0.27 per cent and 0.18 per cent, respectively.
Cadbury Nigeria recorded the highest fall as its value went down by 9.93 per cent to N12.25, Northern Nigerian Flour Mill declined by 9.33 per cent to N6.80, PZ Cussons fell by 9.19 per cent to N8.40, Cornerstone Insurance retreated by 8.93 per cent to 51 Kobo, and Unity Bank lost 6.82 per cent to trade at 41 Kobo.
The highest price gainer for the midweek session was the new boy, Geregu Power, as its share value rose by 10.00 per cent to N110.00. Multiverse gained 9.88 per cent to sell for N4.45, Red Star Express appreciated by 9.43 per cent to N2.32, Sovereign Trust Insurance chalked up 8.00 per cent to quote at 27 Kobo, and Japaul garnered 7.69 per cent to settle at 28 Kobo.
The most active stock for the day was Chams, which sold 25.5 million units worth N7.4 million and was trailed by GTCO, which sold 19.5 million units valued at N341.0 million. Sterling Bank transacted 9.9 million shares for N15.2 million, Geregu Power traded 8.5 million equities worth N935.0 million, and Transcorp exchanged 7.2 million stocks for N7.5 million.
At the close of business, the market recorded the sale of 135.5 million stocks worth N2.2 billion in 4,041 deals compared with the 173.5 million stocks worth N2.4 billion traded in 4,926 deals on Tuesday, representing a decline in the trading volume, value and number of deals by 21.87 per cent, 7.12 per cent and 17.97 per cent, respectively.
Naira Appreciates to N733/$1 at Black Market, Weakens to N437.50/$1 at I&E
By Adedapo Adesanya
The exchange rate of the Naira to the American Dollar at the black market closed at N733/$1 at the black market, data obtained by Business Post from foreign exchange (forex) traders on the streets showed.
On the previous day, the Naira was exchanged with the United States currency at N740/$1, indicating that the local currency appreciated within 24 hours against its American counterpart by N7.
Also, in the Peer-to-Peer (P2P) segment of the FX market, the Naira appreciated against the US Dollar yesterday by N2 to close at N747/$1 in contrast to the previous day's value of N749/$1.
However, in the Investors and Exporters (I&E) window of the market, the Nigerian currency depreciated against the greenback in the midweek session by 47 Kobo or 0.06 per cent to settle at N437.50/$1 compared with Tuesday's value of N437.03/$1 as forex traders executed transactions valued at $70.42 million during the session.
In the same vein, the domestic currency suffered losses against the Pound Sterling and the Euro in the interbank segment of the market on Wednesday.
On the Pound Sterling, the indigenous currency lost N21.64 to trade at N491.52/£1 versus the previous day's N469.88/£1 and against the Euro, it lost N9.16 to close at N429.91/€1 compared with Tuesday's rate of N420.75/€1, according to data from the Central Bank of Nigeria (CBN).
Meanwhile, in the digital currency market, bullishness continued in Bitcoin (BTC) as the coin added 1.3 per cent toits value to trade at $20,386.63, with Ripple (XRP) recording a 5.4 per cent gain to sell at $0.5016.
Ethereum (ETH) appreciated by 1.8 per cent to sell at $1,376.18, Dogecoin (DOGE) gained 1.5 per cent to trade $0.0659, Solana (SOL) recorded a 1.1 per cent rise to sell at $34.41, Cardano (ADA) recorded a 0.7 per cent climb to quote at $0.4354, as Binance Coin (BNB) also recorded a 0.7 per cent appreciation to trade at $296.48.
However, Binance USD (BUSD) recorded a 0.05 per cent depreciation to settle at $0.9999, Litecoin (LTC) declined by 0.02 per cent to $54.80, while the US Dollar Tether (USDT) closed flat at $1.00.
Latest News on Business Post