Five Facts About the Metaverse You Need to Know
Technology has always enabled people to connect and express themselves. As communication became faster, the video became a richer way to share experiences. We've gone from desktop to web to mobile; from text to photos to video. But this wave of innovation isn't slowing down, so what is the metaverse about and how will it change how we connect?
Imagine a set of digital spaces that you can move seamlessly between, an embodied internet, where you're in the experience, not just looking at it. Like the internet, the metaverse will help you connect with people when you aren't physically in the same place. Although nothing beats being together in person, when it's not possible, the metaverse will get us pretty close, because interactions in the metaverse will feel more like those we have in our daily lives.
To understand how it works, here are five facts you need to know about the metaverse.
What is the metaverse?
VR is one end of a spectrum. It stretches from using avatars or accessing metaverse spaces on your phone, through AR glasses that project computer-generated images onto the world around us, to mixed reality experiences that blend both physical and virtual environments.
While it feels like a far-off vision, we can already experience glimmers of the metaverse today. Horizon Worlds is one of the best examples of the kind of metaverse experiences Meta is building – it won't just be something that works on VR headsets, but also on mobile apps, websites and with portals into existing apps like Facebook and Instagram.
Avatars are going to be a crucial bridge into the metaverse. A digital avatar is an animated representation of yourself designed to capture the way you appear in a digital environment. Meta is already building out ways for people to better express themselves using Avatars today, by giving them ways to customise and use them easily across different apps.
The metaverse will not be built by one company
Like the internet, the metaverse won't be built by one company. Meta's role in this journey is to accelerate the development of the fundamental technologies, social platforms, and creative tools to bring the metaverse to life, and to weave these technologies through our social apps. But the experiences that people come to the metaverse to enjoy will ultimately be built by creators.
The metaverse may be virtual, but the opportunities it will unlock are real
The mobile internet has already allowed people to work, learn and socialise in ways that are less limited by their physical location. The metaverse is going to take that even further.  Within the next decade, the metaverse is believed to drive digital commerce, change the way we work and support jobs for millions of creators and developers. And the potential societal benefits – particularly in education and healthcare – are vast, from helping medical students to practice surgical techniques to bringing school lessons to life in exciting new ways.
NFTs are important to the development of the metaverse
The metaverse will help us connect with each other in ways that improve our lives and open up new worlds of creativity and economic opportunity. In the metaverse, people will buy, use, and share digital goods, and experiences, and NFTs are a key piece of the puzzle for making this a reality.  On Meta's platforms, creators can already express themselves creatively, build and engage a fan community, and make money pursuing their passions.  The company recently announced its first NFT offering—a test of digital collectibles on Instagram—and is taking important steps to encourage openness and innovation by enabling connection to multiple blockchains and wallets at the outset.
The metaverse will most likely impact our workstyle
With the effects of COVID on the working culture, working virtually is already a reality for many of us. Hybrid and remote work is here to stay and there's a rapidly emerging need to support that shift with technology that brings people together. Meta is building Horizon Workrooms as entry points for the metaverse at work. Horizon Workrooms are virtual meeting spaces where you and your colleagues can work better together from anywhere—you can join a meeting in VR as an avatar or dial into the virtual room from your computer by video call.
MSMEs, Schools, Others to Benefit From N16.7bn Broadband Access Projects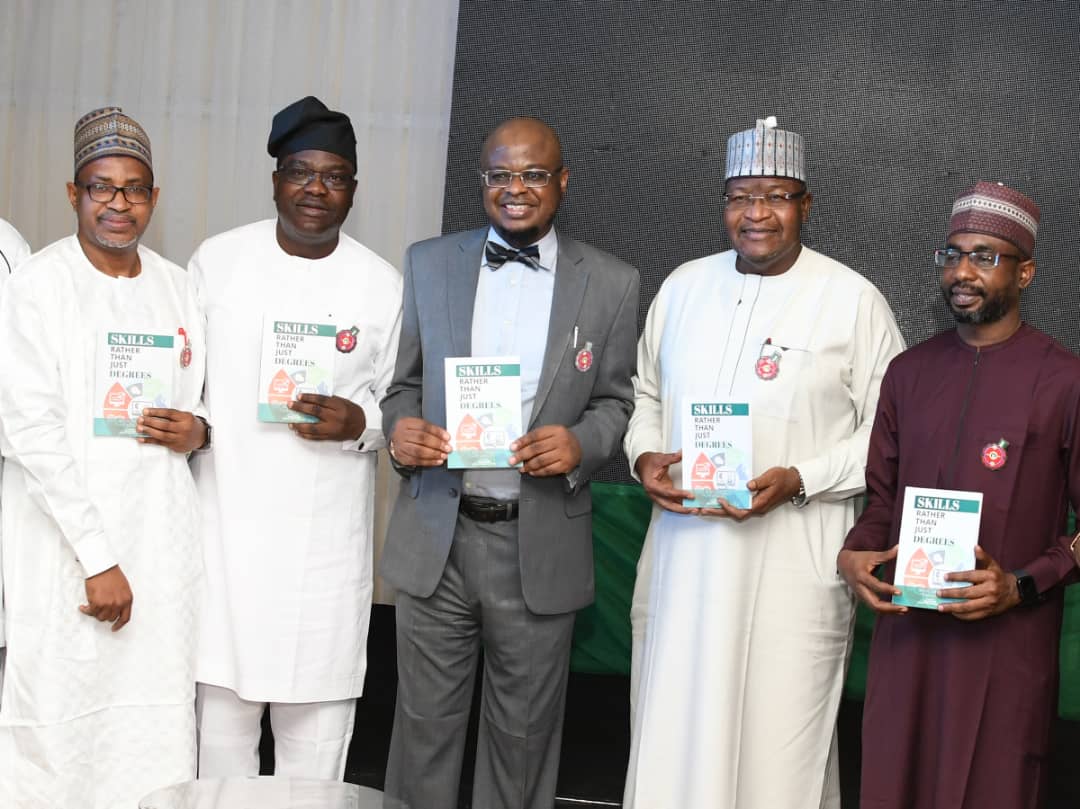 By Aduragbemi Omiyale
Broadband access projects worth N16.7 billion aimed to accelerate the Nigeria digital economy efforts of the federal government are expected to be enjoyed by several organisations in the country.
The Minister of Communications and Digital Economy, Mr Isa Pantami, speaking at an event in Abuja recently, stated that those to benefit from the projects include Micro, Small and Medium Enterprises (MSMEs), 18 universities, and six polytechnics from each of the six geopolitical zones in the country.
The Minister was at the unveiling of the projects being driven by the Nigerian Communications Commission (NCC) at Transcorp Hilton.
He said the projects underscore the importance of broadband connectivity and access as central to the accomplishment of the targets of the National Digital Economy Policy and Strategy (NDEPS) 2020-2030 for a digital Nigeria.
Mr Pantami, who was joined by the Minister of Federal Capital Territory (FCT), Mr Mohammed Bello, disclosed that the key infrastructure being provided for the projects comprises broadband infrastructure for tertiary institutions, broadband infrastructure for MSMEs, distribution of 6,000 e-pad tablets, in addition to the provision of broadband connectivity to 20 markets as a pilot.
He said the interest in supporting the MSMEs is justified by their current contribution of more than half of Nigeria's Gross Domestic Product (GDP) prior to the COVID-19 outbreak, and now constitute 96.7 per cent of entire businesses in the country, and therefore, "any effort to develop our economy without bringing the such important sector into the equation will amount to efforts in futility."
In their remarks, the Chairman of the NCC board, Mr Adeolu Akande, and the Executive Vice Chairman of the commission, Mr Umar Danbatta, agreed that the projects would fast-track and enhance the ongoing efforts of the agency to deepen connectivity towards achieving the targeted broadband penetration of 70 per cent by 2025.
Mr Akande assured of the commitment of the commission in completing the projects, which will add the necessary fillip to achieving the major objectives spelt out in the NDEPS, 2020-2030, while Mr Danbatta said the organisation was determined to improve broadband penetration in the country.
He said the commission would promote digital skills acquisition to improve service delivery in education, commerce, healthcare, agriculture, finance, transportation, and governance, among others.
ISSAN to Teach Practical Steps to Check Cyber-Attacks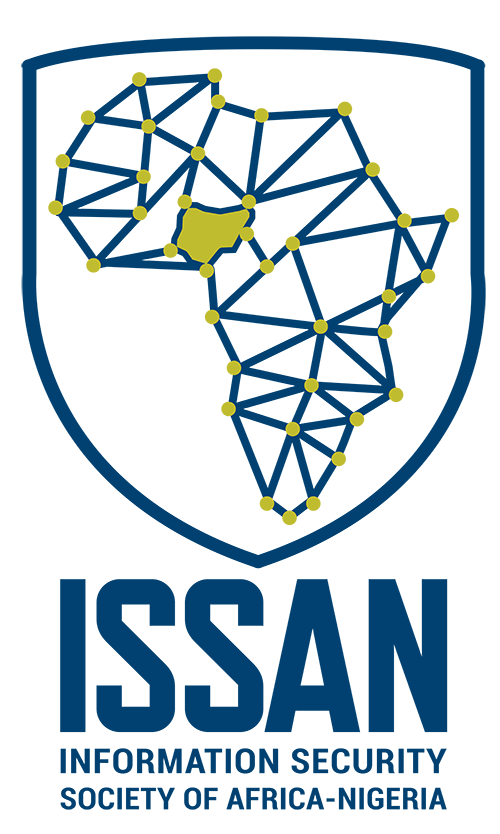 By Aduragbemi Omiyale
On Tuesday, November 29, 2022, individuals and businesses will receive practical steps to check cyber-attacks at the annual cyber security conference of the Information Security Society of Africa, Nigeria (ISSAN) themed Cyber Security Imperatives for Business – Practical Considerations.
The hybrid programme, which starts at 9 am, is open to public and private sectors, including large corporates, small and medium-scale enterprises, educational institutions, government agencies and all stakeholders that are impacted by the cyber-ecosystem in any way.
According to the president of ISSAN, Dr David Isiavwe, the conference, which members of the public can be part of via Zoom, will be devoted to further exposing the new threats and trends in the cyber security space and also offer practical steps on what businesses and individuals need to know and do to check the rising tide of the activities of cyber-criminals.
He observed that cyber attackers are getting more sophisticated globally, which is an aftermath of the COVID-19 pandemic, stressing that greater awareness must be created to minimize attacks on businesses that may result in losses by various organisations.
"There is an urgent need to evolve a strengthened cyber-security system in Nigeria because of the growing digitalisation of the country's economic and social interactions as people now work from home and anyone with a smartphone could hop into cyberspace from anywhere and attack nation-states, organisations, and individuals. This means that the threat landscape has just expanded significantly across the borders of any organization or country.
"The first thing that ISSAN is doing is advocacy. We are engaging all key stakeholders to ensure that there is adequate and constant collaboration. Everybody must work together because the entire cyberspace is as secure as its weakest link," Mr Isiavwe said.
Further, the ISSAN leader, who is also a General Manager at Ecobank, disclosed that highly experienced subject matter specialists had been assembled to provide further insights on how the ecosystem can be better protected, noting that large sums of money are usually at risk in every successful attack.
The keynote address will be delivered by the Director of Payment Systems Management at the Central Bank of Nigeria (CBN), Mr Musa Itopa Jimoh and the Director of IT at the apex bank, Mrs Rakiya Mohammed.
The speakers include Managing Director/Chief Executive Officer, Digital Jewels Limited, Mrs Adedoyin Odunfa; Founder & CEO, Mint FT Innovative, Mr Similolu Akinnusi; Chief Information Security Officer, First Bank of Nigeria, Mr Harrison Nnaji and MD, Cybertech NX, Dr Austine Ohwobete.
Others are Managing Partner, Technology Advisors LLP, Basil Udotai, Esq; Group Head, Customer Fulfilment Centre, UBA, Mr Prince Ayewoh; Chief Executive, Stanbic IBTC Financial Services Limited, Mr Stanley Jacob; Sales Director (Africa), OneSpan Europe, Mr Nicholas Poire and Field CTO, OneSpan Europe, Mr Dan Mcloughin.
Flapmax Launches Community to Develop Young Entrepreneurs, Developers
By Adedapo Adesanya
Flapmax, a data and Artificial Intelligence (AI) technology company, has announced the launch of AI Builders Garage, a global on- and offline platform designed to help young entrepreneurs and developers transform innovative ideas into sustainable business solutions.
The AI Builders Garage offers three critical pathways for young professionals into innovation and technology career paths: Youth Entrepreneurship, Sustainable AI Hackathon, and Flapmax Community, and is designed to attract and promote both conventional and unconventional talent from around the world.
Speaking on this, Mr Dave Ojika, founder and CEO of Flapmax, said, "Flapmax and our global partners are working together to create more opportunities for the next generation of innovators, developers, and entrepreneurs to advance their ideas in AI sustainability and build mission-driven businesses.
"We are proud to launch a global platform to bring together industry leaders with fresh faces, along with new venture capital and training opportunities. The AI Builders Garage is the future of collaboration and advancement through technology as we break down global borders and support the next generation of innovators and founders."
Beginning on December 1, an online AI Summit will kick-start the new AI Builders Garage, with a focus on digital transformation for emerging markets. Attendees will learn more about the new tools and technology launched to help young entrepreneurs connect and grow. Sustainability is a top priority for global leaders and Flapmax, with a focus at the event on how AI and other emerging technologies can be used to prevent and reverse environmental impacts.
At the Flapmax AI Summit, shortlisted AI Builders Garage candidates will present their AI sustainability solutions during a live hackathon, with prizes awarded to the top presenters.
To this end, Mr Bernard Irungu, Programme Manager, Flapmax, said developing talent in an economy with a high unemployment rate "is a challenge that is hampered by lack of resources and opportunities to pitch ideas, meet investors, and collect valuable feedback."
"The launch of the AI Builders Garage is part of a global, continued effort to advance underserved communities through technology. We understand and value the collective contributions of developers, entrepreneurs, and professionals as we work together to solve the world's most pressing problems," he said.
Application to the AI Builders Garage and the upcoming summit is open until November 30, 2022. Youth Entrepreneurship track applicants must demonstrate how AI can be used to solve business challenges, especially in the areas of hospitality, education, health, financial services, agriculture, transportation, eCommerce, and manufacturing.
Those selected will have an opportunity to build their use cases and present it at the AI Summit to a panel of technology and business leaders. Sustainable AI Hackathon participants will build an AI model or solution addressing sustainability. The Flapmax Community is open to all developers, entrepreneurs, researchers, and professionals who are interested in collaborating on technology solutions. The community serves as a showcase for new projects, a hybrid accelerator for new entrepreneurs and developers, an industry networking platform, and a recruitment tool for technology leaders.
Both Youth Entrepreneurship and Sustainable AI Hackathon track participants will be introduced at the inaugural FAI Summit.
Latest News on Business Post