ANALYSIS: The Problem With International Breweries N165bn Rights Issue
By Dipo Olowookere
Not too long ago, the board of International Breweries announced that it plans to raise about N165 billion from its existing shareholders through rights issue.
According to board, proceeds from the exercise would be wholly used to refinance part of the N245 billion debts the brewery giant incurred from five local and foreign lending institutions; Citibank N.A, Zenith Bank, Standard Chartered Bank Nigeria, Stanbic IBTC and Rand Merchant Bank Nigeria.
Analysts at Meristem Research said if this exercise is 100 percent successful, the company's debt burden should significantly reduce by 66 percent to about N81.90 billion, with the finance costs hovering between N5.5 billion and N6 billion in 2020.
But it noted that while this should be good news to shareholders of the firm, the bitter truth is that International Breweries has been operating at a loss since 2017 and that the N165 billion rights issue may have little impact on the overall performance of the company without a strategy to effectively cut costs.
"We note that the financing decision does not solve the operating problems of the company which is responsible for the poor margins," the investment firm said in its report seen by Business Post.
It further said, "Costs have been high and hampering profits and if this persists, the company's performance will not improve. Therefore, we believe that International Breweries' current operating profile negatively affects its ability to deliver value to shareholders."
"In addition, the potential dilution in earnings will erode the near-term benefits. We also expect that the company will require additional capital to boost its working capital needs, a measure that will not materialise with this issue.
"Hence, we expect it to raise debt in the near term or equities with the potential for more earnings dilution. We therefore do not expect the benefits of this financing decision to improve margins in the near-term," the report also stated.
Giving an insight on the brewery giant's performance, Meristem Research said before it became a subsidiary of AB InBev, the largest beer producer in the world, the brewer operated an average cost to sales of 55.12 percent, second to Nigerian Breweries at 52.88 percent, the cost leader in the industry.
However, since this deal was finalised, the firm has made consecutive losses, which worsened to N16.45 billion in 9M:2019, with cost to sales trending northwards at 60.75 percent in 2018FY, 64.42 percent in Q1:2019, reaching its highest point of 68.00 percent in 9M:2019 due to a spike in production costs- raw material costs and production staff salaries shot up by 27.99 percent and 45.22 percent respectively.
In addition, revenue has continued to decline despite initially rising after the completion of its new plant in Sagamu, Ogun State, which ranks as the second largest in Africa.
The turnover first grew YoY by 32.16 percent and 23.54 percent in Q1:2019 and Q2:2019 respectively, but went down by 5.32 percent to N28.63 billion in Q3:2019 from N30.24 billion in Q3:2018 as increased excise duties and competitive pressures constrained topline growth. Also, the firm's depreciation charges rose in 9M:2019 by 31.54 percent YoY, contracting the gross margin to 32.00 percent (vs. 38.67 percent in 9M:2018).
It was noted that high operating costs has been another worrisome trend post-merger, a major factor for the thinning operating margin which turned negative in 9M:2019 at -11.25 percent, saying the firm has been expending higher costs on advertising (+36.10 percent in 9M:2019) as well as transportation and distribution expenses (up by 36.53 percent during the same period) in order to stay competitive.
"Apart from the high production and overhead costs pressuring margins, finance costs, which increased by 45.81 percent to N13.14 billion in 9M:2019, has been a drag on the company's performance.
"Benefits can only accrue to shareholders if the company maintains a lid on costs, which seems to be slipping out of hand," the report stated.
International Breweries, which controls 20.35 percent of the beer sector in Nigeria as at FY2018, is raising N165 billion by selling 18,266,206,614 units of shares on the basis of 17 new shares for every eight held by shareholders whose names were on the register of the company as at November 6, 2019 at N9.00 each.
Meristem Research, giving its verdict on the exercise based on the above issues it highlighted, declared that, "We do not recommend that shareholders take up their rights."
NASD Exchange Closes Last Day of the Week 0.42% Higher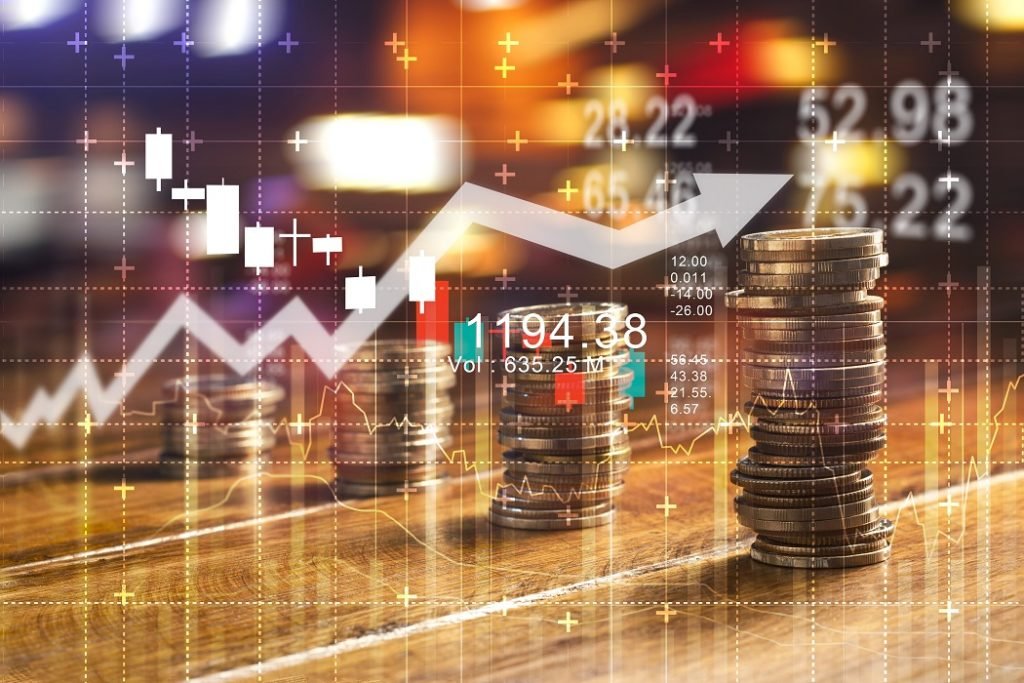 By Adedapo Adesanya
The last trading session of the week on the NASD Over-the-Counter (OTC) Securities Exchange closed on a positive note on Friday by 0.42 per cent.
This was influenced by the gains recorded by Niger Delta Exploration and Production (NDEP) Plc and Central Securities Clearing System (CSCS) Plc.
NDEP grew during the day by N18 or 10 per cent to close at N198.00 per unit compared to the previous day's N180.00 per unit, while CSCS Plc rose by 20 kobo or 1.37 per cent to close at N14.80 per unit as against the N14.60 per unit it was previously sold.
At the end of the day's trading, the NASD Unlisted Securities Index (NSI) gained 3.24 points to settle at 768.27 points compared with the earlier day's 765.03 points.
In the same trend, the bourse's market capitalisation closed at N1.011 trillion as investors expanded the total value of securities on the platform by N4.27 billion. On Thursday, the market capitalisation stood at N1.007 billion.
At the market, the total volume of shares bought and sold by investors increased by 251.7 per cent to 323,519 units from 91,997 units, the total value of transactions appreciated by 53.1 per cent to N8.9 million from N5.8 million, while the total number of trades went down by 15.4 per cent to 11 deals from 13 deals.
AG Mortgage Bank Plc finished the trading week as the most traded stock by volume on a year-to-date basis with the sale of 2.3 billion units worth N1.2 billion, CSCS Plc also retained the second spot with the sale of 674.2 million units valued at N14.1 billion, while Food Concepts Plc was in third place for trading 146.0 million units valued at N126.7 million.
In the same vein, CSCS Plc maintained its position as the most active stock by value on a year-to-date basis with a turnover of 674.2 million units valued at N14.1 billion, VFD Group Plc was in second place with 10.9 million units worth N3.2 billion, while FrieslandCampina WAMCO Nigeria Plc retained the third place with the sale of 9.6 million units valued at N1.2 billion.
Oil Market Jumps 3% on Tighter Supply
By Adedapo Adesanya
The oil market improved by about 3 per cent on Friday, supported by tighter supply, with the Brent crude futures growing by $3.07 or 2.8 per cent to $113.12 a barrel and the US West Texas Intermediate (WTI) crude futures expanding by $3.35 or 3.2 per cent to $107.62.
Despite the bullish news on Friday, the black gold notched its second weekly decline on concerns that rising interest rates could push the world economy into recession.
The already tight market was further impacted as crude production dropped 45 per cent in less than a decade, currently averaging 275,000 barrels per day as protests of indigenous nationalities of Ecuador demanding fuel subsidies saw them invade and vandalize at least a dozen of oil fields and risk pipeline supply to the country's ports.
Indigenous leaders have presented the government of President Guillermo Lasso with a list of 10 demands, including a freeze on national gas prices, greater investments in education and healthcare, and more jobs.
In an unprecedented turn of events, the world's most-watched oil data report on inventories from the US was not released this week due to a power problem.
The Energy Information Administration (EIA) hopes to shed more light on the reasons for the delay next Monday.
Meanwhile, the US Federal Reserve's unconditional focus on taming inflation continues to squeeze speculators out of the Brent and WTI futures contracts.
The US Federal Reserve Chair, Mr Jerome Powell, said the central bank's focus on curbing inflation was "unconditional", adding to fears about more interest rate hikes.
Russia's invasion of Ukraine exacerbated tight supplies this year just as demand has been recovering from the COVID pandemic.
Crude has also gained support from the almost total shutdown of output in OPEC member Libya due to unrest.
On Thursday, the Libyan oil minister said the National Oil Corporation (NOC) chairman was withholding production data from him, raising doubts over figures issued last week.
The Organisation of the Petroleum Exporting Countries and its allies, known as OPEC+, meet on June 30 and are expected to stick to a plan to only slightly accelerate hikes in oil production in July and August.
US energy firms added oil and natural gas rigs for a second week in a row in a record 23-month streak of increases, as high crude prices and prodding by the government prompted drillers to return to the wellpad.
Dollar Shortages Strike Again…Nigeria Indexes in Crosshairs
By Lukman Otunuga
Despite oil prices surging to multi-year highs, Nigeria has failed to cash in.
The destructive combination of sub-optimal oil production, poor infrastructure, and fuel subsidies have drained oil revenues that account for roughly 90% of foreign exchange earnings.
Lower oil revenues and falling foreign exchange reserves are forcing Nigeria to ration dollars. The negative impacts continue to be reflected across the economy and local currency. But now the dollar shortages have attracted the attention of MSCI Inc. which is considering downgrading the MSCI Nigeria indexes to the status of a standalone market from frontier markets.
It is worth keeping in mind that a developed market is the highest ranking, followed by emerging markets, frontier markets, and then finally standalone markets at the bottom.
Given the difficulty in repatriating funds from Nigeria, this has placed the MSCI Nigeria Indexes in the crosshairs. Such a negative development may hit sentiment toward the county's assets at a crucial period where economic growth remains fragile.
To add insult to injury, the NGX All Share Index has gained roughly 20% this year in local currency terms. A blockbuster performance when compared to the MSCI Emerging market Index which is down roughly -19%.
In other news, the Naira was trading around N419 versus the dollar on the official spot rate and has weakened only 1.3% year-to-date. However, on the Peer-to-Peer (P2P) segment of the FX, the Naira ended Thursday at N620 versus the dollar and N602 on the black market. Nigeria still faces the issue of multiple exchanges but this will be a discussion for another time.
Lukman Otunuga is a Senior Research Analyst at FXTM
Latest News on Business Post