Are Stop Losses for Wimps?
By Steve Brice
When I started out in banking, I was based in a dealing room advising traders on potential positions to take. The positions were focused and generally very short-term in nature. Therefore, risk management was not a 'nice-to-have', it was vital to job security. When entering a trade, a stop-loss – a level at which the position taken would be unwound if it was losing money – was a must.
It was against this backdrop that a former colleague quipped that 'stop-losses are for wimps'. He was of course referring to certain stocks in his portfolio which had fallen dramatically – he was probably justifying to himself why he should keep it! However, it raises an interesting question: Should we employ stop-losses when we invest?
While many people will be very passionate about this topic, as with most things in life, context is key. If you think about it, the existence of the stop-loss is a hedge against the fact that nobody knows what is going to happen and therefore you need to build in a circuit-breaker to avoid the behavioural biases that come with a loss-making position – the ostrich, or 'head in the sand', syndrome.
So, how does this translate for an average investor? I would argue that there are two dimensions to consider: the nature of investments being discussed and your time horizon. Let's take each in turn.
I have a much greater conviction level that a diversified 'foundation' allocation (which includes exposure to different asset classes such as stocks, bonds, gold and private assets), or even a diversified equity portfolio, is more likely to rise over a given period of time than any individual stock.
The reason is simple. Different asset classes have different drivers and hence are usually uncorrelated in their moves. Therefore, just combining them into a portfolio smooths out the bumps and increases the probability of positive returns for the portfolio as a whole.
When it comes to the stock market, there are also different drivers that determine equity market or individual stock returns, but let's simplify them into broad market drivers and idiosyncratic drivers. If the economy enters a recession, then most stocks will fall sharply in value. However, a company's failed product launch will largely hit one stock, and those of a few of its suppliers. Its impact on the overall market will be much less severe.
This brings me to Principle Number 1: The broader the investment, the less likely a stop-loss is warranted and that a buy on dips approach makes sense.
A very good friend of mine recently questioned how applicable this 'buy on dips' approach was to stock markets outside of the US. So, we ran the numbers for some major global and Asian markets in terms of probability of positive returns over different time horizons and the potential size of returns for investors. The results are pretty interesting.
First, the historical probability of positive equity market returns across any given 12-month period, at around a two-thirds probability, is generally similar across major global or Asian indices – China is an outlier at just 55%. If you extend your time horizon to 5 years, this probability generally increases to around 80% – the outliers are Japan's TOPIX (66%) and India's Sensex (92%).
Second, we looked at what has happened after a 10% or 15% market pullback. Focusing on the 1-year time horizon, we can break the countries into 3 groups:
1) either the probability of positive returns or size of average return or both have increased significantly after a market sell-off. Markets that fall into this group include the US, Germany, UK, India.
2) there is no material change in either variable. This includes Hong Kong, Malaysia and Korea. Once you lengthen your time horizon to 5 years though, they all move into the first group.
3) the probability of positive returns or their average quantum actually declines after a sell-off. Japan and onshore China markets fit into this group. On a 5-year time horizon, China also moves into the first group but, interestingly, Japan stays firmly in group 3.
Hence the conclusion is: outside of Japan, the 'buy on dips' mantra has made sense, especially when held by long-term investors.
The above analysis highlights the importance of the last factor: time horizon. The dealing room environment generally takes narrow exposures over a very short time horizon. Thus, stop-losses are crucial. However, I believe the message for the average investor is the reverse as long as they are focused on a diversified foundation allocation with a long-term focus.
Structural thematic investments also potentially fall into this category. The longer your time horizon, the more likely your investment is to generate positive returns as long as the structural fundamentals remain supportive. Here, again, instead of a stop-loss being appropriate, market declines offer an opportunity to add to longer-term thematic positions given the likelihood that declines will prove temporary.
Principle number 2: The longer your time horizon, the less desirable a stop-loss is, especially for diversified allocations or long-term structural themes.
Thus, for investors who are trying to trade the market and pick stocks, we believe a strict risk management framework including the use of stop-losses is absolutely critical to returns. However, we believe the majority of investors would be much better served by building a foundation allocation with a 'buy on dips' approach. Investors can systematise this 'buy on dips' approach through regular portfolio rebalancing – say at least once or twice a year and especially after major market dislocations to bring their allocations back to their desired risk tolerance. Such rebalancing is akin to an investor systematically "buying low and selling high" – a win-win proposition. For these investors, stop-losses are likely to get in the way of wealth accumulation.
Steve Brice is Chief Investment Officer at Standard Chartered Bank's Wealth Management division
Nigeria's Crude Oil Refining Capacity to Hit 1.2 million bpd in 5 Years—NCDMB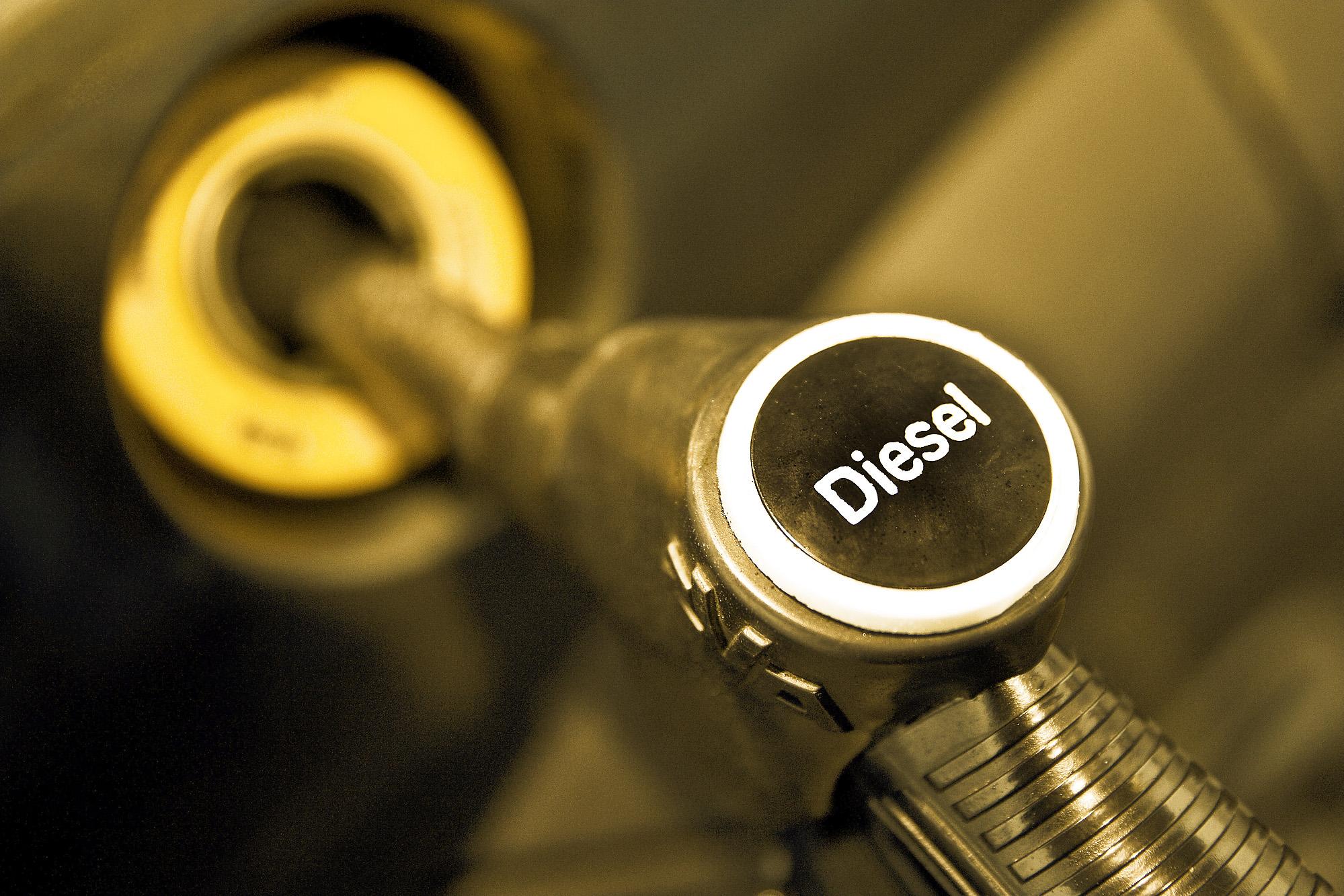 By Adedapo Adesanya
The Nigerian Content Development and Monitoring Board (NCDMB) has expressed optimism that in the next five years, crude oil refineries in the country would be able to refine not less than 1.2 million barrels per day.
The Executive Secretary of the organisation, Mr Simbi Wabote, while speaking at the maiden NCDMB Nigerian Content Midstream/Downstream Oil & Gas Summit in Lagos themed Towards Maximizing Potentials in the Midstream and Downstream Oil & Gas Sector – A Local Content Perspective, said, "About 400,000 barrels per day is expected from the rehabilitation of NNPC refineries in Port Harcourt, Warri, and Kaduna using target performance of not less than ninety per cent of nameplate capacity.
"The Greenfield element of the roadmap covers the mechanically complete 650,000 barrels per day Dangote Refinery in Lagos and the 200,000 barrels per day BUA Refinery in Akwa Ibom state."
He disclosed that the NCDMB has partnered with major operators in the industry such as NNPC, Waltersmith, Azikel, and Atlantic Refinery among other stakeholders to help grow domestic refining capacity.
Mr Wabote also said that Nigerian content is targeted to achieve 70 per cent in the Nigerian oil and gas industry by the year 2027.
"Based on our 10-year strategic roadmap to achieve 70 per cent Nigerian Content target in the Nigerian oil and gas industry by the year 2027, the midstream and downstream sectors of the industry represent key areas to derive and extract value to meet our set target," he said.
According to Mr Wabote, there is an opportunity to maximize potential in the midstream and downstream sectors of the oil and gas industry, especially in the area of employment, entry barriers for businesses, and profit margin in the LPG value chain, energy security and social impact.
"It is important to highlight that this development goal goes beyond the oil and gas but has linkage to other sectors of the economy covering construction, ICT, agriculture, Research and Development, Education, and others.
"NCDMB is serving as a catalyst to enhance the realization of the refining roadmap," the NCDMB boss stated.
He also emphasized the importance of the completion of projects undertaken by the board and partners, saying, "There is no doubt that these giant strides in the midstream and downstream sectors of the oil and gas industry are indeed the envy of many African countries. It is however important that we finish off the projects under development so that the associated values and opportunities could be realized."
"The need to share investment and skills across the borders within Africa, indigenous research and development, funding structure for hydrocarbon projects, and others were key factors identified as focus areas to ensure our readiness to take our destiny in our hands.
"I am delighted that APPO has signed an MOU with Afrexim Bank to set the ball rolling in addressing the funding challenge," he added.
Identity Management System Will Reduce Unclaimed Dividends—SEC
By Aduragbemi Omiyale
The Securities and Exchange Commission (SEC) has expressed confidence that the identity management system being developed for the Nigerian capital market will reduce the problems of unclaimed dividends.
The high unclaimed dividends in the system have been a source of worry for the regulator, prompting the introduction of the e-dividend mandate, which made it possible for shareholders to receive their cash rewards directly into their bank accounts.
One of the issues discovered to be fuelling the fallow dividends is the identity management crisis and to eliminate this, SEC is coming up with an initiative to allow investors to regularise their shares bought with different identities into a single account.
Over the weekend, the Director-General of SEC, Mr Lamido Yuguda, received members of the Committee on Identity Management for the capital market in Abuja and he described identity theft as a fraudulent practise of using another person's name and personal information to obtain shares, credit and loans, among others.
He added that the commission decided to engage relevant stakeholders in a bid to resolve issues of identity management to tackle the problem of unclaimed dividends.
According to him, the problem of unclaimed dividends has to do with identity management, hence, the efforts to harmonize various databases of investors and facilitate data accuracy in the market as well as increase investors' education to stem the trend.
Mr Yuguda, who expressed satisfaction with the work of the committee so far, added that stakeholder engagements would commence in earnest to ensure the success of the project.
While thanking the members of the panel for lending their support and resources to the project, he also expressed confidence in the success of the scheme that it would build a greater Nigeria and impact unborn generations.
In his remarks, the Chairman of the team, Mr Aigboje Aig-Imoukhuede, commended the agency on the recent release of Rules on Issuance, Offering Platforms and Custody of Digital Assets, saying that it was a step in the right direction.
Mr Aig-Imoukhuede said the committee's work had exposed the need for standardization of systems within the Nigerian capital market that would support Open Finance which the SEC can drive, adding that the SEC could leverage on the committee to develop the framework for the Nigerian capital market.
According to him, "The committee had clearly defined the task ahead in a roadmap and also identified that the project would be carried out in stages supported by a consultant with recourse to the SEC on a regular basis.
"The committee is committed to ensuring that the customer journey for investors is such that would cause a revolution in the Nigerian capital market, thereby making our market attractive to the tech-savvy and younger generation."
LBS, NowNow Unveil Financial Literacy Initiative
By Modupe Gbadeyanka
A financial literacy initiative designed to drive financial inclusion growth in Nigeria has been unveiled by the Lagos Business School (LBS) and NowNow, a leading African B2B and B2C fintech company.
The LBS is embarking on this project through its Sustainable Inclusive Digital Financial Services (SIDFS). The fintech will use this programme to ensure smart financial planning and reach its customers, especially those who do not have bank accounts.
"We strongly believe that financial inclusion should be complemented by financial education. In this regard, we are excited to partner with the SIDFS of the LBS to provide financial literacy directly to Nigerians.
"Our partnership with SIDFS is critical to moving the financial inclusion needle to ensure citizens have the necessary knowledge and skills to use financial services," the Partnership Director of NowNow Digital Services, Mr Lekan Akinjide, stated.
The Programme Lead at SIDFS, Olayinka David-West, disclosed that; "Since 2016, LBS' Sustainable and Inclusive Digital Financial Services has supported the financial services ecosystem with rich evidence-based insights, particularly about women, youths, and rural dwellers, who are the most excluded groups.
"Research shows that financial literacy is a driver of financial inclusion and providing financial education can produce outstanding results in the quest to integrate excluded people into the formal financial system.
"We are excited to work with NowNow to improve financial literacy among Nigeria's most excluded demography and look forward to the impact and outcome of our collective efforts."
The LBS, with the support from Bill and Melinda Gates Foundation, launched the Sustainable Digital Financial Services Project in Nigeria in 20152016.
The initiative engages in research and advocacy projects with the goal of creating an inclusive ecosystem for financial services and understanding.
The SIDFS supports the development and promotion of sustainable solutions to Nigeria's financial inclusion challenges and helps more Nigerians access financial services.
In partnership with SIDFS, NowNow will adapt the content into an easily digestible format for specific audiences. The fintech company aims to bridge the gap between the banking system and the unbanked population by providing educational content through different channels to raise awareness and establish financial inclusion.
NowNow's mission is to deliver best in class financial services to SMEs, banking agents and consumers, and provide financial empowerment to Africans. The long-term partnership would be in phases with the initial offering focused on women before expanding to youths and then to other sub-categories.
The strategy to focus on women at the initial stage is informed by the statistics that they form a greater percentage of the financially excluded groups and are more excluded from the formal sector in comparison to the other groups.
Latest News on Business Post