More Worries for Nigeria as Brent Crude Hits $130 Per Barrel
By Adedapo Adesanya
Instead of Nigeria being joyous over the rising price of crude oil in the international market, the opposite is the case as the country may not be able to earn more from the commodity it has in abundance.
Crude oil sales account for about 90 per cent of the country's foreign exchange (FX) earnings but the double-whammy reality of Brent crude hitting $130 per barrel is a big headache for the nation.
Following the continued conflict between Russia and Ukraine, the United States has confirmed that it is in talks with European allies to potentially sanction Russian crude oil in response to ongoing aggression in Ukraine, sending oil prices briefly above $130.
US Secretary of State Antony Blinken noted over the weekend that the country is "… now in very active discussions with our European partners about banning the import of Russian oil to our countries, while of course at the same time maintaining a steady global supply of oil."
Analysts noted that if Russia's oil is cut off, the market could face a 5 million barrel shortfall which could push oil prices to $200 per barrel.
The situation is compacted by stalling talks with Iran over a potential new nuclear deal.
For Nigeria, the rise in prices means the federal government will pay more money on fuel subsidy with the landing cost of petrol increasing on the back of the rise in crude oil price.
This means that the country will see an increase in the price of petrol at the pump as well as a rise in other basic needs since mobility is a critical factor in the economy.
Despite being Africa's largest crude producer, moribund refineries coupled with infrastructural underdevelopment makes Nigeria one of the most import-dependent countries in the world.
And with the recent postponement of fuel subsidy removal by 18 months, it means that the petrol import bill and subsidy payment will increase as a result.
President Muhammadu Buhari had said rising crude oil prices presented a great opportunity for Nigeria, especially with the passage of the Petroleum Industry Act (PIA).
Represented by the Minister of State for Petroleum Resources, Mr Timipre Sylva, while speaking at last week's 5th Nigeria International Energy Summit (NIES) in Abuja, he said there was now a level of certainty for the regulatory, administrative and fiscal framework for the industry.
"With the PIA in place, there should be no excuses. The enabling investment environment which has been the bane of the industry has been taken care of by provisions in the PIA," the Minister stated.
This had been in the context of utilisation of gas because last month, Mr Sylva in an interview with Bloomberg, expressed fears of the impact of high oil prices on the economy.
He maintained that Nigeria's comfort zone in terms of oil prices was between $70 and $80 per barrel.
He said, "I'm hopeful the prices will move around, maybe $80, maybe $70. We are hoping it will come down to somewhere around $70 to $80, which will be sustainable for us by the end of the year.
"We are working hard on that (production increase). What happened to us was the fact that we had to cut back at the time, and, of course, in such a way you can't really cut back mathematically.
"So, you want to cut back 100,000 barrels that you shut out, maybe we'll shut down about 200,000 to 300,000 barrels. So at the end of the day, we over-complied because we just couldn't achieve it mathematically.
"In trying to cut down, we cut down too much. And now to come back, it's not been easy for us to get the wells back to production."
Now, it is almost double this threshold and have been projected to stoke inflationary fears which will further hamper Nigeria's economy and as a result be felt by the average Nigerian.
Unlisted Securities Investors Gain N10bn in One Week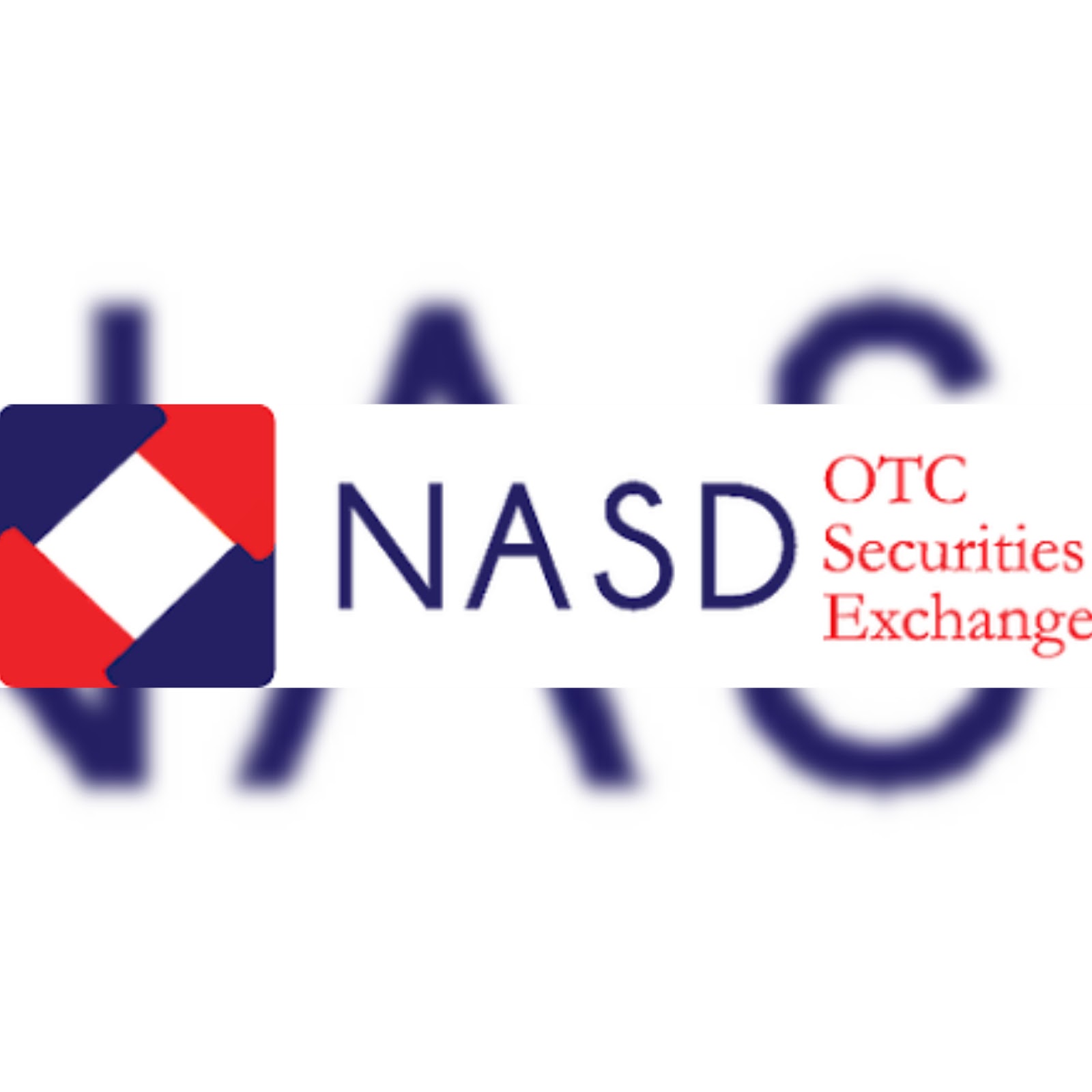 By Adedapo Adesanya
The 25th week of trading at the National Association of Securities Dealers (NASD) Over-the-Counter (OTC) Securities Exchange ended on a positive note last Friday.
In the five-day trading week, investors saw an expansion in their investment portfolios by 0.5 per cent or N10 billion as the market capitalisation closed at N1.011 trillion compared with the preceding week's N1.010 trillion as the NASD Unlisted Securities Index (NSI) increased by 3.86 points to 768.27 points from 764.41 points.
Business Post reports that three stocks on the bourse contributed to the gains reported by unlisted securities investors last week as they overpowered the losses printed by two equities.
Niger Delta Exploration and Production Plc appreciated in the week by 10 per cent to close at N198.00 per share in contrast to the preceding week's N180 per share, Citi Trust Plc grew by 9.6 per cent to N6.85 per unit from N6.25 per unit, while Central Securities Clearing System (CSCS) Plc appreciated by 2.5 per cent to N14.80 per share from N14.44 per share.
Conversely, NASD Plc lost 8.7 per cent to settle at N13.68 per unit compared with the previous N15.00 per unit, while Nipco Plc depreciated by 5.2 per cent to N58.85 per share from N62.10 per share.
There was a 352.8 per cent increase in the total value of transactions in the week to N324.4 million from N69.9 million, while the volume of trades went down by 57.0 per cent to 6.0 million units from 2.6 million units just as the number of deals decreased by 8.1 per cent to 57 trades from 62 trades of the previous week.
At the close of the week, VFD Group Plc was the most traded security by volume with 1.2 million units, CSCS Plc traded 703,377 units, NASD Plc exchanged 350,935 units, CitiTrust Holdings Plc traded 214,800 units, while NDEP Plc sold 65,300 units.
In terms of the value of trades in the week, VFD Group Plc also topped with N293.5 million, NDEP Plc recorded N12.5 million, CSCS Plc traded N10.4 million, NASD Plc posted N5.3 million, while CSCS Plc had N1.5 million.
On a year-to-date basis, investors have transacted 3.2 billion units worth N21.3 billion in 1,428 deals, with the year-to-date gain at 3.4 per cent.
Trading in Greif Nigeria Shares Halted for Smooth Winding up Process
By Dipo Olowookere
Holders of Greif Nigeria Plc shares have been prevented from trading the security on the floor of the Nigerian Exchange (NGX) Limited for now.
The embargo on the trading of the company's stocks was placed on Monday, June 20, 2022, to ensure the process of winding up the organisation goes seamlessly.
Greif Nigeria, formerly known as Van Leer Containers Nigeria Plc, is in the business of making steel drums in the country. It also manufactures plastic containers and sheet metal products.
The company, which is a subsidiary of Greif International Holding BV, also offers services for steel punching and aluminium welding.
But lately, things have not been going on smoothly and it is in the process of winding up.
At its Annual General Meeting (AGM) held on January 31, 2022, the shareholders of the firm authorised the board to begin the voluntary winding up of the company.
In accordance with Section 622 of the Companies and Allied Matters Act (CAMA) 2020 which states that a voluntary winding-up shall be deemed to commence at the time of the passing of the resolution for voluntary winding-up, the NGX Regulation (NGX RegCo) Limited, has notified "all trading license holders and the investing public that it has suspended trading in the shares of Greif Nigeria Plc effective on Monday, June 20, 2022, to ensure a smooth winding-up process."
In a notice filed last week, the agency explained that this action was also in line with Section 624 of CAMA 2020 which provides that a transfer of shares, not being a transfer made to or with the sanction of the liquidator, and any alteration in the status of the members of the company, made after the commencement of a voluntary winding-up, shall be void.
Business Post reports that Greif Nigeria, which uses the ticker Vanleer on the NGX trading platform, has shares outstanding of 42.640 million units and a market capitalisation of N232.4 million as it last traded at N5.45 per unit.
Stock Prices of CWG, 55 Others Shed Weight in One Week
By Dipo Olowookere
Transactions on the floor of the Nigerian Exchange (NGX) Limited last week closed bearish with a week-on-week decline of 0.14 per cent, with the All-Share Index (ASI) and the market capitalisation closing at 51,705.61 points and N27.875 trillion respectively.
Similarly, all other indices finished lower with the exception of the CG, premium, banking, pension, NGX Afr bank value, energy and lotus indices, which appreciated by 0.86 per cent, 1.50 per cent, 0.33 per cent, 0.40 per cent, 0.16 per cent, 0.32 per cent and 0.55 per cent respectively, while the Asem and growth indices closed flat.
In the week, 16 equities gained points compared with the 13 equities of the previous week, while 56 stocks shed weight in contrast to the 51 stocks of the preceding week, with 84 shares closing flat as against the 92 shares of the earlier week.
Data from the exchange showed that CWG was the worst-performing stock as it fell by 14.89 per cent to 80 kobo, RT Briscoe dropped 14.29 per cent to 48 kobo, GlaxoSmithKline depreciated by 13.28 per cent to N6.10, John Holt lost 11.27 per cent to 63 kobo, while Academy Press went down by 10.00 per cent to N1.17.
On the flip side, NAHCO finished the five-day trading week as the best-performing stock as it gained 10.53 per cent to settle at N8.40, Champion Breweries appreciated by 10.00 per cent to N3.74, MRS Oil Nigeria rose by 9.80 per cent to N16.25, FBN Holdings improved by 8.76 per cent to N10.55, while Royal Exchange climbed higher by 6.59 per cent to 97 kobo.
Last week, investors bought and sold 1.121 billion shares worth N13.703 billion in 22,350 deals versus the 940.892 million shares valued at N11.494 billion transacted a week earlier in 20,077 deals.
FCMB, UBA and Oando accounted for 407.770 million shares worth N2.009 billion in 2,181 deals, contributing 36.39 per cent and 14.66 per cent to the total trading volume and value respectively.
A further breakdown showed that financial stocks led the activity chart with the sale of 806.824 million equities worth N6.075 billion in 11,071 deals, accounting for 71.99 per cent and 44.33 per cent of the total equity turnover volume and value respectively.
Energy shares recorded a turnover of 95.031 million units valued at N1.449 billion in 1,849 deals, while conglomerates goods equities traded 66.716 million units valued at N169.517 million in 733 deals.
Latest News on Business Post