BacTech Announces High Grade Silver Results from Telamayu Drilling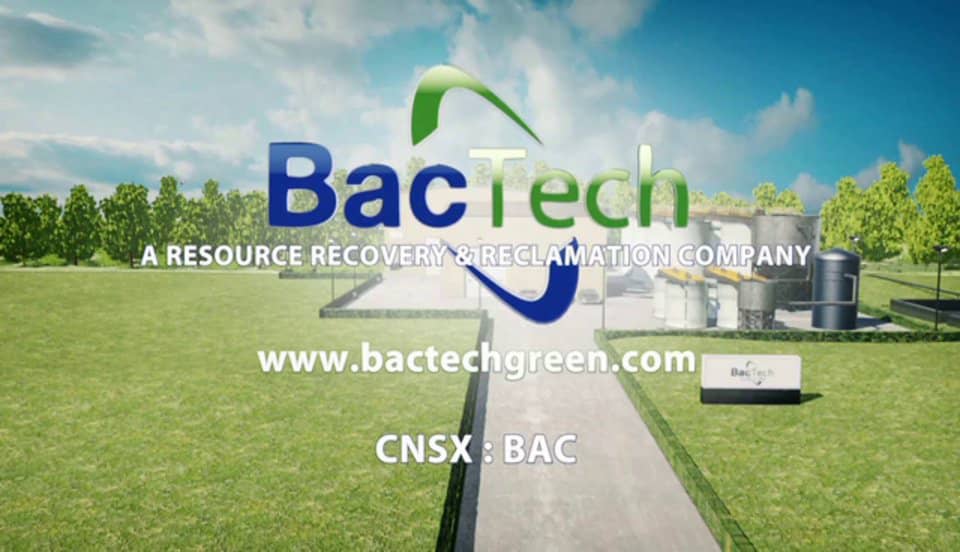 By Dipo Olowookere
BacTech Environmental Corporation on Tuesday announced the results of the first 47 samples (35 routines and 12 control samples) from 3 holes drilled on a 60-hole drill program (approximately 600 m in total) at the company's joint venture Silver-Copper-Tin tailings remediation project at Telamayu, Bolivia.
The purpose of the program is to verify earlier work carried out by BacTech's partner, Mining Corporation of Bolivia, the Bolivian state mining company, and to provide material for upcoming metallurgical work. Additional results will be released in batches over the next few weeks.
Telamayu is an historic mill town situated next to Atocha, Bolivia. Over the past 80 years, the mill has treated material from 2 local mines (Tasna and Animas).
The tailings from the mill make up the Antigua tailings, the subject of these assays, and the much larger Nuevo tailings.
Previously, COMIBOL engaged individuals to dig test holes on the tailings (five wells of 1.5mx 1.5mx10m) with bulk samples taken every meter as well as channel samples. The test holes showed a tin grade of 0.97% and a silver content of 408 g/t.
Upon completion of the execution of the contract with COMIBOL for the remediation and exploitation of the old tailings of Telamayu, which was subsequently approved by the Bolivian Congress and endorsed by an express law, BacTech had access to documents that COMIBOL's Environment Department had prepared in 2004-2005. These documents present a proposal for the exploitation of the "old tailings dam of Telamayu".
Specifically, the documents deal with work to be carried out for the evaluation of the dam's potential, the technical options for metal extraction, the proposed type of plant to be employed and an estimate of the project's profitability.
The historical data and grades presented above are relevant to the further exploration of the project, which the Company is currently undertaking with a drill program.
BacTech is conducting a tailing evaluation program with approximately 60 holes to be drilled with the Vibracore system with systematic core sampling meter by meter. At present, 65% of the drilling program has been completed and approximately 600 core samples were sent in for chemical analysis.
The results from the 3 first holes are as follows (weighted average, uncut):
 Hole ID                X             Y              Z              From     To           Width, m             Gold, g/t              Silver, g/t             Tin, %    Copper Soluble, %           Copper Total, %
G5X        788 769 7 681 660              3 671      0,00        12,20     12,20     0,12        396,10   1,55        0,97        1,69
H5           788 774 7 681 687              3 671      0,50        12,10     11,60     0,26        504,87   1,56        0,87        1,75
F6           788 775 7 681 642              3 671      0,50        11,90     11,40     0,28        260,11   2,55        0,16        0,29
 Admittedly, only 8% of the material has been assayed to date, but these values have exceeded our expectations.
Samples consist of half NQ-size diamond core that are split on site, prepared at the Spectrolab laboratory, an ISO accredited laboratory at the Technical University of Oruro, Bolivia and assayed for gold, silver, tin and copper by fire assay for silver and by Atomic absorption or total fusion for the base metals.
The QA-QC program of the Company includes insertion of certified standards every 20 samples, blanks at least every 20 samples and core duplicates every 20 samples. The remaining half core is retained onsite for verification and reference purposes.
The sampling results from this drill program will be the underpinning of a resource estimation following the guidelines established by Canadian National Instrument 43-101 reporting. Once the drilling program has been completed, the Company will immediately begin metallurgical test work to determine the appropriate method for metal recovery. A complete NI 43-101 Preliminary Economic Assessment ("PEA") will then be completed.
"It was a bit tricky in the beginning of the drill program as we discovered a cement-like layer up to 1 meter thick that the Vibracore had a hard time getting through. Alterations were made to the program and, at the time of writing, we are in the final stages of the program," said Ross Orr, President and CEO of BacTech.
Kamil Khobzi, an engineer and Qualified Person under NI 43-101, who has visited the property, has read and approved this release.
Finally, the Company also announced that it has closed a CAD$30,000 tranche of the current financing. The financing is a 5-cent unit consisting of 1 common share of the Company and 1/2 (one half) of a common share purchase warrant. One full warrant plus 10 cents buys an additional common share for 2 years from the closing of this tranche.
Again, FrieslandCampina Pulls Down OTC Bourse by 0.23%
By Adedapo Adesanya
FrieslandCampina Wamco Nigeria Plc, for the second consecutive session, dragged the NASD Over-the-Counter (OTC) Securities Exchange down by 0.23 per cent on Wednesday, October 5.
This happened as the milk-producing company recorded a N1.15 loss to close the midweek session at N73.85 per unit compared with the previous day's rate of N75.00 per unit.
Consequently, the market capitalisation of the OTC bourse went down by N2.25 billion to wrap the day at N960.50 billion, in contrast to Tuesday's N962.75 billion.
Equally, the NASD unlisted securities index (NSI) recorded a drop of 1.71 points to wrap the session at 729.63 points compared with the preceding day's 731.34 points.
The number of shares transacted during the session went up by 40.5 per cent to 41,217 units from the 29,331 units transacted on Tuesday, while the value of the shares depreciated by 4.1 per cent to N2.1 million from N2.2 million, with the number of deals carried out by investors rising by 225 per cent to 13 deals from the four deals executed in the previous session.
AG Mortgage Bank Plc ended the trading session as the most traded stock by volume on a year-to-date basis with a turnover of 2.3 billion units valued at N1.2 billion, CSCS Plc stood in second place with 687.7 million units worth N14.3 billion, and Mixta Real Estate Plc was in third place with 178.1 million units valued at N313.4 million.
Also, the most traded stock by value on a year-to-date basis was still CSCS Plc with the sale of 687.7 million units for N14.3 billion, VFD Group Plc was in second place with 27.7 million units worth N7.4 billion, and FrieslandCampina WAMCO Nigeria Plc was in third place with 14.4 million units valued at N1.7 billion
Equity Market Falls 0.09% as Investors Lose N25bn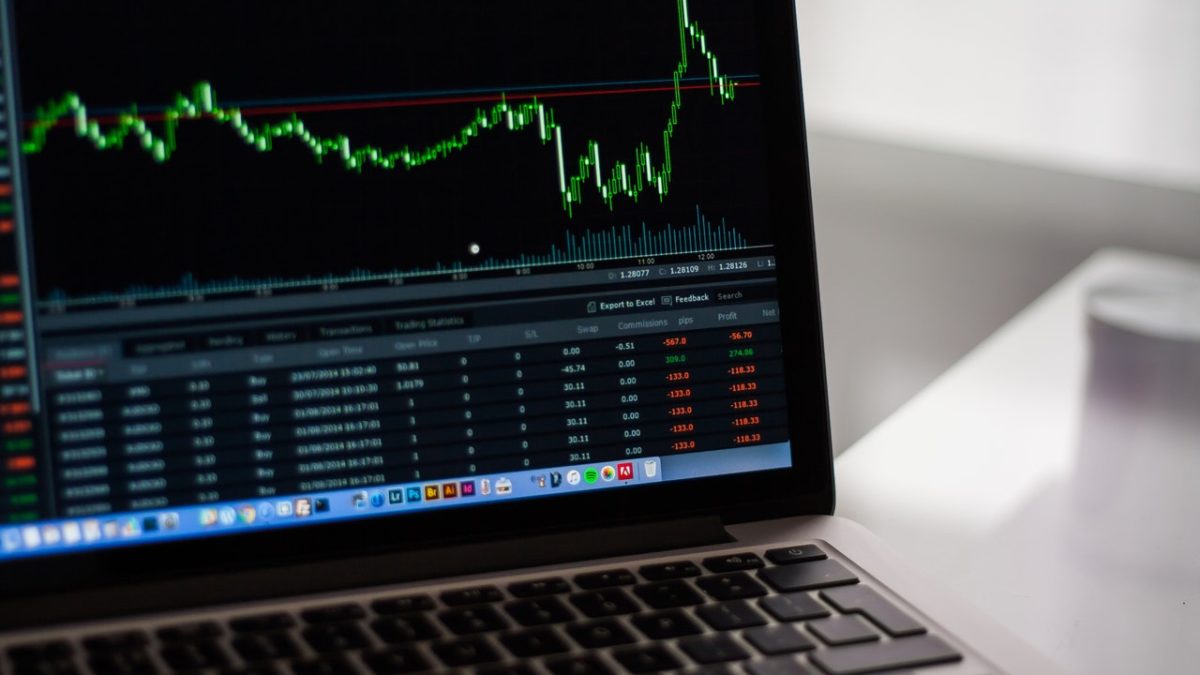 By Dipo Olowookere
Trading activities remained in the bearish region on Wednesday on the floor of the Nigerian Exchange (NGX) Limited despite the upbeat about the listing of Geregu Power Plc on the exchange.
The local equity market depreciated by 0.09 per cent yesterday as a result of the persistent profit-taking triggered by inflationary pressures as investors leave the market for other assets that can give them returns closer to the 20.52 per cent inflation rate.
When the market closed for the session, the All-Share Index (ASI) decreased by 43.04 points to 48,836.70 points from 48,879.74 points as the market capitalisation dwindled by N25 billion to N26.354 trillion from N26.379 trillion.
The industrial goods space remained flat for another trading day, while the insurance counter closed higher by 0.21 per cent, with the banking, energy and consumer goods sector depreciating by 0.98 per cent, 0.27 per cent and 0.18 per cent, respectively.
Cadbury Nigeria recorded the highest fall as its value went down by 9.93 per cent to N12.25, Northern Nigerian Flour Mill declined by 9.33 per cent to N6.80, PZ Cussons fell by 9.19 per cent to N8.40, Cornerstone Insurance retreated by 8.93 per cent to 51 Kobo, and Unity Bank lost 6.82 per cent to trade at 41 Kobo.
The highest price gainer for the midweek session was the new boy, Geregu Power, as its share value rose by 10.00 per cent to N110.00. Multiverse gained 9.88 per cent to sell for N4.45, Red Star Express appreciated by 9.43 per cent to N2.32, Sovereign Trust Insurance chalked up 8.00 per cent to quote at 27 Kobo, and Japaul garnered 7.69 per cent to settle at 28 Kobo.
The most active stock for the day was Chams, which sold 25.5 million units worth N7.4 million and was trailed by GTCO, which sold 19.5 million units valued at N341.0 million. Sterling Bank transacted 9.9 million shares for N15.2 million, Geregu Power traded 8.5 million equities worth N935.0 million, and Transcorp exchanged 7.2 million stocks for N7.5 million.
At the close of business, the market recorded the sale of 135.5 million stocks worth N2.2 billion in 4,041 deals compared with the 173.5 million stocks worth N2.4 billion traded in 4,926 deals on Tuesday, representing a decline in the trading volume, value and number of deals by 21.87 per cent, 7.12 per cent and 17.97 per cent, respectively.
Naira Appreciates to N733/$1 at Black Market, Weakens to N437.50/$1 at I&E
By Adedapo Adesanya
The exchange rate of the Naira to the American Dollar at the black market closed at N733/$1 at the black market, data obtained by Business Post from foreign exchange (forex) traders on the streets showed.
On the previous day, the Naira was exchanged with the United States currency at N740/$1, indicating that the local currency appreciated within 24 hours against its American counterpart by N7.
Also, in the Peer-to-Peer (P2P) segment of the FX market, the Naira appreciated against the US Dollar yesterday by N2 to close at N747/$1 in contrast to the previous day's value of N749/$1.
However, in the Investors and Exporters (I&E) window of the market, the Nigerian currency depreciated against the greenback in the midweek session by 47 Kobo or 0.06 per cent to settle at N437.50/$1 compared with Tuesday's value of N437.03/$1 as forex traders executed transactions valued at $70.42 million during the session.
In the same vein, the domestic currency suffered losses against the Pound Sterling and the Euro in the interbank segment of the market on Wednesday.
On the Pound Sterling, the indigenous currency lost N21.64 to trade at N491.52/£1 versus the previous day's N469.88/£1 and against the Euro, it lost N9.16 to close at N429.91/€1 compared with Tuesday's rate of N420.75/€1, according to data from the Central Bank of Nigeria (CBN).
Meanwhile, in the digital currency market, bullishness continued in Bitcoin (BTC) as the coin added 1.3 per cent toits value to trade at $20,386.63, with Ripple (XRP) recording a 5.4 per cent gain to sell at $0.5016.
Ethereum (ETH) appreciated by 1.8 per cent to sell at $1,376.18, Dogecoin (DOGE) gained 1.5 per cent to trade $0.0659, Solana (SOL) recorded a 1.1 per cent rise to sell at $34.41, Cardano (ADA) recorded a 0.7 per cent climb to quote at $0.4354, as Binance Coin (BNB) also recorded a 0.7 per cent appreciation to trade at $296.48.
However, Binance USD (BUSD) recorded a 0.05 per cent depreciation to settle at $0.9999, Litecoin (LTC) declined by 0.02 per cent to $54.80, while the US Dollar Tether (USDT) closed flat at $1.00.
Latest News on Business Post