BDC Operators Beg CBN to Review N2/$1 Transaction Margin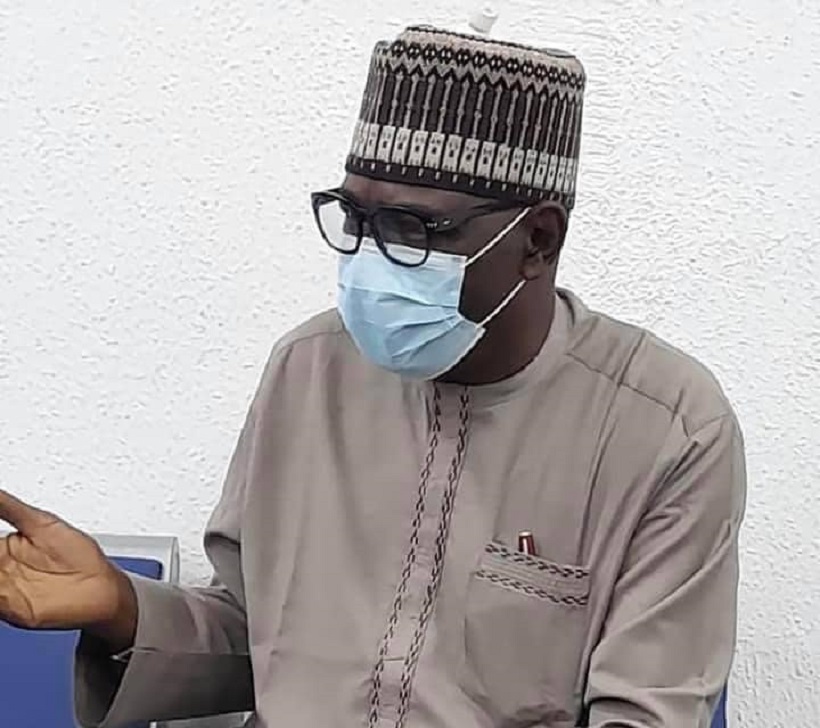 By Aduragbemi Omiyale
Bureaux De Change (BDC) operators in Nigeria have asked the Central Bank of Nigeria (CBN) to review the transaction margin approved for them.
President of the Association of Bureaux De Change Operators of Nigeria (ABCON), Mr Aminu Gwadabe, made this appeal on behalf of his members at a recent event.
He described the N2/$1 margin fixed by the apex bank as insufficient and discouraging as it was capable of chasing operators out of business and not able to attract foreigners from investing in the sector.
Mr Gwadabe said the N1 trillion annual transaction recorded by BDC operators was an indication of the importance of the industry as it's capable of promoting exchange rate stability, FX liquidity and forex sale to the retail end of the market.
"The recognition of the role of BDCs in Nigeria financial sector remains the first step to building a sustainable and viable forex market that is comparable to what is obtainable in other developed economies.
"But getting the Nigerian BDC sector to where it is desired to be requires hard work, quality leadership, regulatory foresight and sound government policies," Mr Gwadabe said at a recent online general meeting of ABCON.
At the event themed BDCs Operations: A Trillion Naira Sub Sector, Issues of Formalisation, Regulation and Way Forward, the ABCON chief said there is an urgent need to foster a better and positive image for the BDC sub-sector, noting that the BDCs needed a positive and rewarding image different from what the naysayers have fed the public with.
"We need to tell everyone that ABCON members are different. The majority of BDCs are not criminals. We need respect from members of the public," he stated.
"In compliance with the provisions of Bank and Other Financial Institutions (BOFIA) as amended, every BDC renders returns to the CBN in prescribed format and within the deadline stipulated by the CBN.
"The records of the BDCs are made readily available to the CBN examiners as and when requested including carrying out customer due diligence, corporate governance and tax returns," he further said.
NGX Records First Loss Under Tinubu as Investors Liquidate Stocks for Cash
By Dipo Olowookere
The Nigerian Exchange (NGX) Limited recorded its first loss under the administration of President Bola Tinubu on Monday, June 2023, a week after he assumed office.
On the first trading session of his government, the local stock market jumped by 5.22 per cent as investors embraced his policy direction, especially with the promise of unifying the exchange rates and subsidy removal.
However, the latter seems to be his first real test as the labour unions in the country are preparing for a showdown with him from Wednesday unless he reverts the pump price to N185 per litre from N500 per litre.
With the meeting between labour unions and the federal government on Sunday ending in another deadline, the equity market went into profit-taking yesterday, as investors liquidated their stocks for cash.
This marginally sank the NGX by 0.02 per cent at the close of transactions, with the All-Share Index (ASI) down by 16.11 points to 55,806.71 points from 55,822.82 points, and the market capitalisation down by N9 billion to N30.387 trillion from N30.396 trillion.
The loss was mainly orchestrated by the industrial goods sector, which shed 0.01 per cent, offsetting the gains reported by the others.
The sustained buying pressure on energy stocks left the index higher by 2.55 per cent, the insurance sector rose by 1.31 per cent, the banking index improved by 0.27 per cent, and the consumer goods counter improved by 0.06 per cent.
Business Post reports that the market breadth index was bearish on Monday, with 27 price losers and 26 price gainers, indicating a weak investor sentiment.
John Holt was the worst-performing stock after it lost 9.95 per cent to trade at N1.72, Courteville depreciated by 9.80 per cent to 46 Kobo, Chams fell by 9.76 per cent to 37 Kobo, Coronation Insurance went down by 8.70 per cent to 42 Kobo, and Academy Press dropped 7.89 per cent to N1.75.
The best-performing equities were Omatek and NEM Insurance, after they increased by 10.00 per cent each to close at 22 Kobo and N5.50, respectively. Conoil gained 9.94 per cent to finish at N76.85, MRS Oil rose by 9.94 per cent to N54.20, and Eterna jumped by 9.73 per cent to N10.15.
The activity chart was mixed on the first trading session of the week after the trading value expanded by 224.59 per cent to N19.8 billion from N6.1 billion, the trading volume decreased by 18.87 per cent to 369.8 million units from 455.8 million units, and the number of deals shrank by 316 per cent to 7,221 deals from 7,457 deals.
Geregu Power topped the chart for selling 52.5 million shares valued at N16.4 billion, NPF Microfinance Bank traded 50.0 million stocks worth N90.0 million, Access Holdings transacted 46.2 million equities valued at N573.6 million, Zenith Bank traded 28.8 million shares worth N800.6 million, and UBA sold 16.3 million equities valued at N151.7 million.
Karekezi Makes Case for Nigeria's Agro Insurance Industry
By Adedapo Adesanya
The group managing director of Africa Re., Mr Corneille Karekezi, has pointed out that Nigeria remains a market filled with potential to do well regarding agro insurance, but farmers remain not fully integrated into the formal sector.
In an interview published by the African Insurance Organisation (AIO), he said that despite the economic importance of the agricultural sector to many countries, agricultural insurance markets are still at a very early stage of development in Africa, drawing examples from South Africa and Nigeria.
Agricultural insurance premiums in Africa are estimated to be less than 0.7 per cent of the world's total.
He said, "The markets in southern Africa have developed well, partly because of the different structures of the agricultural sector, which tends to be dominated by large commercial farms.
"Not only have good risk management structures developed here, but market-oriented and modern practices are also applied."
"In West African countries such as Nigeria, on the other hand, we see rather small farms and many subsistence farmers, particularly farms which are not yet fully integrated with the formal financial system.
"Nevertheless, we see enormous growth opportunities here, closely linked to the high economic importance of the agricultural sector. The resilience of this sector, which employs a large proportion of the population and is a major contributor to economic growth, urgently needs to be strengthened," he stated.
Mr Karekezi further said, "With very few exceptions, the experience to date has been disappointing: agricultural insurance penetration is still very low, and key performance indicators such as premium income, accumulated sums insured, and the achievement of risk-adjusted premiums are at unsatisfactory levels.
"This suggests the need for greater government support to ensure, for example, that smallholders can access and afford insurance products. First, however, government awareness and institutional capacity must be strengthened."
Another major problem that will take years to overcome is Africa's insufficient availability of agricultural underwriters.
Speaking on regulations, he noted that stakeholders should understand whether regulators want to limit themselves to regulation and supervision or also play an active and important role in market development.
"If this insurance market development mandate to regulators does not exist in a country or is considered less important, regulators will not feel empowered to contribute to the sustainable development of robust insurance markets actively, even though they could be powerful and influential stakeholders.
"Political will is, therefore, the key factor in achieving change and improving conditions. In this context, we would like to mention as an example the Moroccan regulator (Insurance and Social Security Supervisory Authority [ACAPS]), which is playing a very active and successful role in market development."
How Subsidy Removal Lifted Conoil Stocks by 45.78% in One Week
By Dipo Olowookere
While many Nigerians are lamenting over the negative impact of the announcement of President Bola Tinubu on the removal of petrol subsidy last Monday, some shareholders of Conoil and other fuel distribution companies on the Nigerian Exchange (NGX) Limited are smiling to the bank.
The effect of the declaration that "subsidy is gone" is still being felt, and the Nigeria Labour Congress (NLC) has threatened to commence a nationwide strike action from this Wednesday.
But on the stock exchange, the announcement has triggered the demand for shares of Conoil, MRS Oil, Oando and other oil equities.
Last week, which had four trading sessions, Conoil stocks grew by 45.78 per cent to N69.90 per unit as the buying pressure continued. Investors are buying because they believe that the fuel subsidy removal will allow the firm to deliver more profits in the coming years.
Business Post reports that Conoil topped the gainers' chart of 66 members, higher than 60 equities in
the previous week, with Eterna trailing after it rose by 32.14 per cent to N9.25. Jaiz Bank appreciated by 30.00 per cent to N1.30, MRS Oil improved by 20.83 per cent to N49.30, and Neimeth gained 20.14 per cent to trade at N1.67.
The losers' table was with 23 stocks last week, higher than 21 stocks a week earlier, with Tantalizers leading with a 16.00 per cent decline to close at 21 Kobo. Consolidated Hallmark Insurance fell by 11.48 per cent to 54 Kobo, Prestige Assurance dropped 8.89 per cent to 41 Kobo, NPF Microfinance Bank declined by 8.85 per cent to N1.75, and Champion Breweries decreased by 7.42 per cent to N3.87.
It was observed that last week, investors were impressed with the policy directions of Mr Tinubu, resulting in the bourse growing by 5.3 per cent on a week-on-week basis, leaving the All-Share Index (ASI) and the market capitalisation closing higher at 55,820.50 points and N30.395 trillion, respectively.
Similarly, all other indices finished higher except the Growth index, which fell by 0.18 per cent, while the ASeM and sovereign bond indices closed flat.
The market was very busy last week, with traders transacting 2.586 billion shares worth N46.643 billion in 35,122 deals compared with 1.963 billion shares valued at N33.899 billion traded in the previous week in 30,827 deals.
Financial equities were the toast of investors. They accounted for 73.10 per cent and 49.40 per cent of the total trading volume and value, respectively, after selling 1.890 billion units valued at N23.041 billion in 17,806 deals.
Conglomerates stocks trailed with 170.218 million units worth N638.188 million in 1,830 deals, while consumer goods shares posted a turnover of 132.432 million units valued at N3.837 billion in 4,938 deals.
Access Holdings, UBA and FBN Holdings were the most active stocks in the week, accounting for 915.908 million units worth N10.916 billion in 6,575 deals to contribute 35.42 per cent and 23.40 per cent to the total trading volume and value apiece.
Latest News on Business Post