Brent Soars Further as EU Plans to Phase Out Russian Oil Imports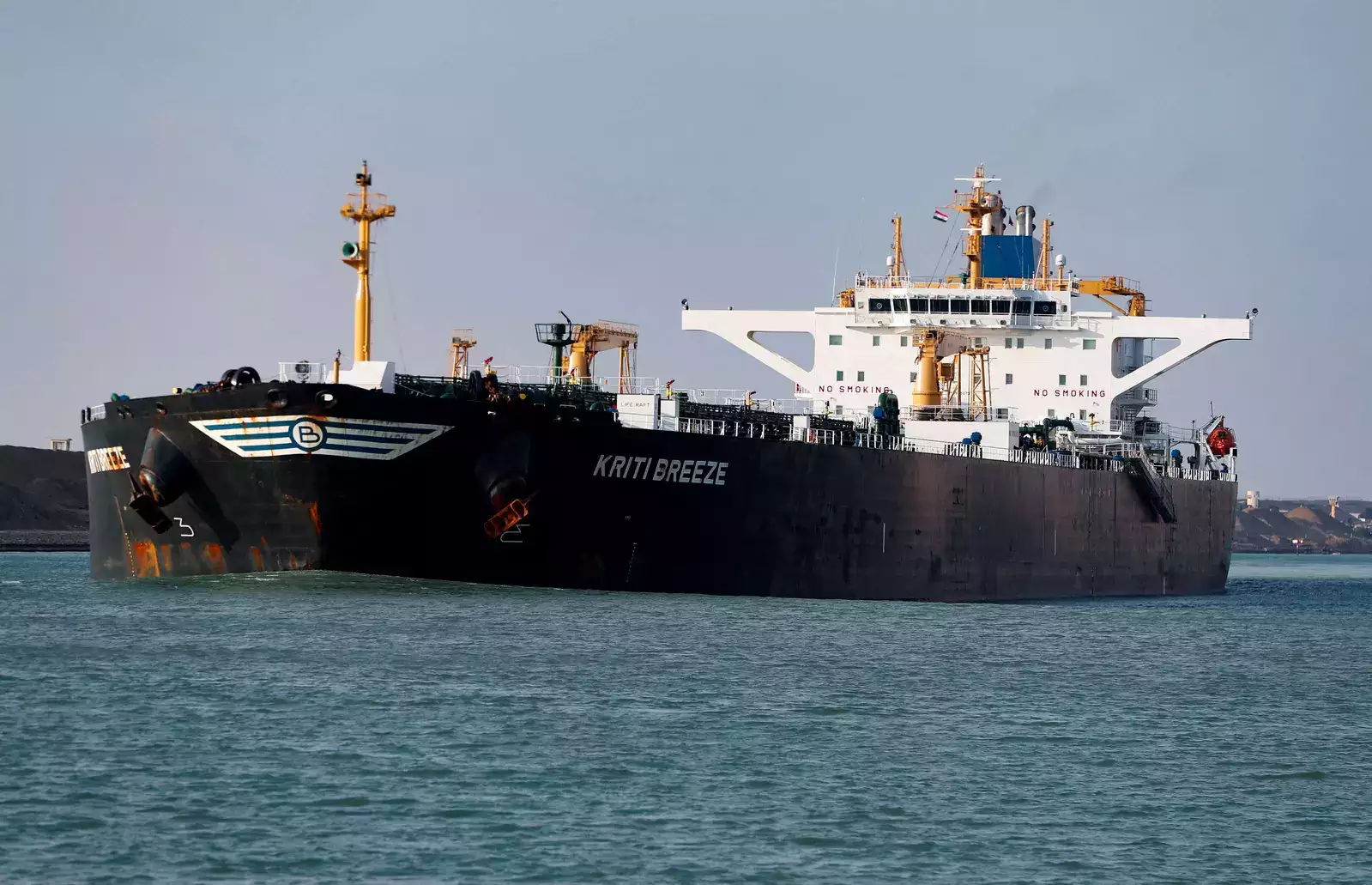 By Adedapo Adesanya
The crude oil market continued its ascent on Thursday on indication that the European Union (EU) may eventually agree to place a ban on Russian oil imports.
During the session, the Brent crude rose by 2.27 per cent or $2.47 to sell at $111.30 per barrel as the United States West Texas Intermediate (WTI) appreciated by 1.89 per cent or $1.97 to trade at $106.2 a barrel.
The market clung to signals that the EU has been seriously mulling sanctions on Russian energy supply since it condemned the killing of unarmed civilians in Bucha by Russian forces while retreating from Ukrainian towns.
Reports emerged that the bloc is moving toward adopting a phased-in ban on Russian oil to give Germany and other countries time to arrange alternative suppliers.
A phased-in ban would force European buyers to seek alternative sources, some of which in the near term are being met by Strategic Petroleum Reserve (SPR) releases.
In the future, more supplies coming out of the ground will be required since a ban on Russian oil could add a deficit of 3 million barrels per day to an already tight market.
While the EU has managed to sanction coal and has committed to weaning itself off Russian oil by the end of the year, it cannot so outrightly ban Russian natural gas since it collectively depends on it for around one-third of its total demand while 25 per cent of crude oil comes from the country.
Europe has been divided on targeting Russian energy exports, with many claiming that an embargo could lead to a deep recession in the major European economies, including the biggest one, Germany, which depends on Russia for half of its gas supplies.
Pressure has been mounting on Russian energy buyers since the country invaded Ukraine, and on Monday, the EU was said to be working on proposals for an embargo.
Russian President Vladimir Putin on Thursday said that Europe doesn't have a viable immediate replacement for Russia's natural gas and that attempting to do so would have a huge negative effect on European economies.
Meanwhile, the US Energy Information Administration (EIA) reported on Wednesday that oil stockpiles rose by more than 9 million barrels last week, driven partly by releases from strategic reserves.
However, on the demand side, Chinese refiners are set to cut crude throughput this month by about 6 per cent, a scale last seen in the early days of the COVID-19 pandemic two years ago, to ease bulging fuel inventories during recent lockdowns, industry sources and analysts said.
US oil rigs rose by two to 548 this week, their highest since April 2020, an indication of an increase in oil production.
Academy Press, NGX Group Emerge Week's Worst-Performing Stocks
By Dipo Olowookere
Investors offloaded shares of Academy Press, Nigerian Exchange (NGX) Group and others last week as precautionary measures, especially for the NGX Group.
Information went round that the parent company of the nation's main stock exchange violated the same offence it punished several organisations for.
This triggered mixed reactions, and the board had to issue a statement to calm nerves, stressing that it was committed to upholding "the highest corporate governance standards, as it has historically done."
"We are extremely mindful of due process, our records are verifiable, and we are on course with our long-term strategy execution," a part of the statement issued last week further said.
In the week, Academy Press lost 22.73 per cent to trade at N1.70, NGX Group fell by 13.92 per cent to N17.00, Cadbury Nigeria dropped 13.82 per cent to close at N11.85, BUA Cement declined by 10.39 per cent, while CWG went down by 10.00 per cent.
The disruption in investors' confidence in the market caused the share prices of 42 firms to shrink in the five-day trading week, compared with 39 recorded in the previous week.
Business Post reports that 17 equities gained points last week, higher than the 13 appreciated a week earlier.
Vitafoam gained 12.25 per cent to close at N22.45, Fidelity Bank grew by 10.85 per cent to N3.78, Unity Bank appreciated by 10.00 per cent to 44 Kobo, eTranzact rose by 9.97 per cent to N3.20, while RT Briscoe jumped by 9.37 per cent to 35 Kobo.
Data from the bourse showed that the All-Share Index (ASI) and the market capitalisation depreciated by 0.91 per cent to 49,026.62 points and N26.445 trillion, respectively.
Similarly, all other indices finished lower except for the NGX premium, banking, pension, NGX AFR Bank Value and NGX MERI Value, which appreciated by 0.13 per cent, 2.27 per cent, 0.05 per cent, 0.08 per cent and 1.84 per cent, respectively, while the ASeM, growth and NGX SOVBND indices closed flat.
The activity chart revealed that investors traded 562.856 million shares worth N9.438 billion in 16,013 deals during the week, in contrast to the 719.398 million shares valued at N8.004 billion transacted in 17,444 deals in the preceding week.
The financial services sector led the chart with 381.958 million shares valued at N4.551 billion traded in 8,627 deals, contributing 67.86 per cent and 48.21 per cent to the total trading volume and value, respectively.
The ICT industry followed with 59.345 million shares worth N2.480 billion in 1,272 deals, while the third place was the services space with 32.212 million shares worth N95.807 million in 607 deals.
Zenith Bank, NGX Group and GTCO were the busiest stocks in the week, with a cumulative sale of 183.929 million units worth N3.499 billion in 3,628 deals, contributing 32.68 per cent and 37.07 per cent to the total trading volume and value, respectively.
Investors, Others Anticipate Outcome of CBN's MPC Meeting
By Aduragbemi Omiyale
The much-awaited Monetary Policy Committee (MPC) meeting of the Central Bank of Nigeria (CBN) commenced today, Monday, September 26, 2022.
It is the last, but one meeting of the monetary team saddled with the responsibility of determining the Monetary Policy Rate (MPR) for the country.
The meeting is for two days. The first leg of the gathering started at 10 am today at the MPC Meeting Room on the 11th Floor of the headquarters of the CBN in Abuja.
Tomorrow, Tuesday, September 27, 2022, the second part of the gathering will take place at the same venue by 8 am.
After about five hours or more, the Governor of the CBN, Mr Godwin Emefiele, will inform the public, through the media, of the outcome of the MPC meeting.
He will address journalists on the team's decision after deliberations, especially after carefully looking at the economic parameters, including the inflation rate, the gross domestic product (GDP), and the money in circulation, among others.
At the last gathering, which occurred precisely in July, the anchor interest rate was increased by 100 basis points to 14.0 per cent from 13.0 per cent. This action was taken mainly to control the rising inflation.
About two weeks ago, the National Bureau of Statistics (NBS) announced that the inflation rate in Nigeria jumped to 20.52 per cent in August 2022 from 19.64 per cent in July 2022.
Last week, the major central banks across the globe further hiked interest rates to tackle inflation, and it is expected that Nigeria will follow suit.
Inflation in Nigeria has been triggered by the rising cost of food items as a result of insecurity in the northern part of the country, where most of the food crops are planted.
This year's problem has majorly been caused by flooding and the inability of farmers to go to their farms as a result of bandits and terrorists, who collect taxes from them before crops can be planted.
Efforts by the government to protect the farmers have not yielded the expected results.
Members of the MPC will look at these issues and give their expert view on whether the rate should be lowered, raised or left intact. But observers believe that the interest rate would be further increased to reduce money in the financial system and then hope that the prices of goods and services will decrease to attract more consumers.
Vendease Raises $30m to Aid Food Supply Chain
By Adedapo Adesanya
Vendease, a digital platform which allows African restaurants to buy supplies, access financial services and power their business operations, has raised $30 million in an equity and debt funding round.
The series A equity round of $20 million was co-led by TLcom and Partech in a rare joint investment by two of the biggest Africa-focused funds. Following their investments, Mr Andreata Muforo (Partner at TLcom) and Mr Cyril Collon (General Partner at Partech) will join Vendease's board as new directors.
The equity round also included VentureSouq, Hustle fund, Hack VC, GFR Fund, Kube VC, Magic Fund and Kairos Angels, who re-invested after participating in the previous round.
Vendease also raised the $10 million debt round from the local finance market.
Commenting on the funding, Mr Tunde Kara, CEO and co-founder of Vendease, said the company would use the proceeds to consolidate its growth and operations in Nigeria and Ghana and to support its expansion across the continent.
"Our mission is to enable the efficient flow of food across Africa, from the point of production to consumption. We want to transform how the entire sector works and remove the bottlenecks that stunt the growth of restaurants and food businesses," he added.
Launched in January 2020, Vendease's digital procurement engine makes it easier for restaurants in 8 cities across Nigeria and Ghana to buy food supplies at considerably cheaper rates than open market prices, with guaranteed 12-hour delivery. Over the last 12 months, the company has moved more than 400,000 metric tonnes of food through its platform, helping its users save more than $2,000,000 in procurement costs and more than 10,000 man-hours. Its data has also helped them reduce wastage from overstocking by an additional $485,000.
The company said it has seen triple growth in the number of users on its platform and 5x in revenue over the last 12 months.
"Users have also accessed more than $12 million worth of inventory via its embedded finance product," the company added.
For restaurant owners, they simply need to download the app, complete the registration process in a few clicks, and they will be able to access all the benefits of Vendease's platform. They can also access working capital through Vendease's Buy-Now-Pay-Later offering to maximise their growth opportunities.
Latest News on Business Post