Briclinks Mulls New Business Opportunities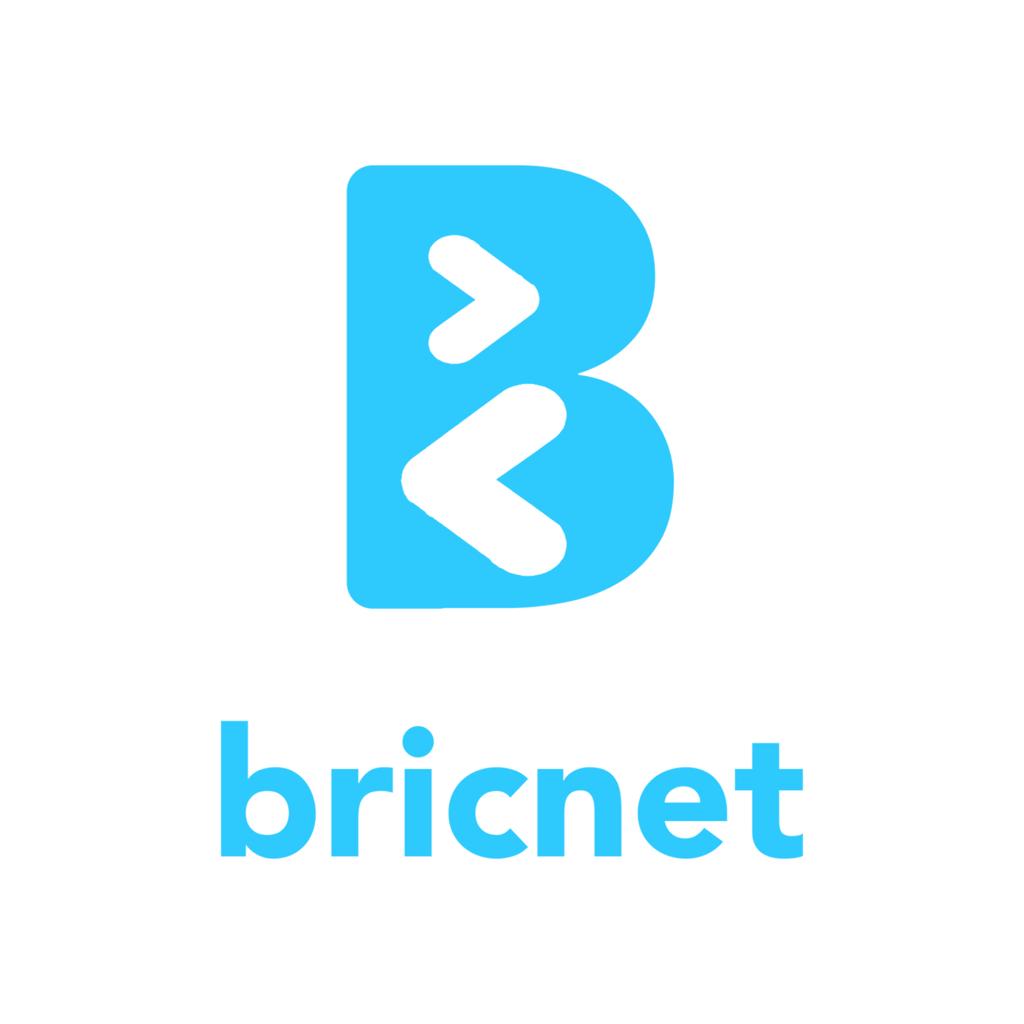 By Dipo Olowookere
The newest member of the Nigerian Stock Exchange (NSE), Briclinks Africa Plc, is considering exploring new business opportunities.
This it hopes will make it have better earnings and return to profitability.
On Friday, February 5, 2021, Briclinks was admitted to the growth board of the exchange through a listing by introduction. The firm quoted its 10 million ordinary shares of N1.00 each at N6.26 per unit on the platform.
At the ceremony to mark its entry into the space, the chief executive of Briclinks, Mr Mohammed Buhari, who controls 50 per cent stake of the firm, explained that, "We have dreamt about this day and worked towards it with effervescence right from the moment we decided to be listed on the NSE about 17 months ago."
He further said, "We have from this process emerged as a better entity well-tuned to corporate best practices and culture."
Mr Buhari also stated that joining the NSE "will avail us the opportunity to build not just a company but an institution forged in the furnace of integrity, and excellence."
While thanking the company's financial advisers to the listing, Afrinvest Securities, and the NSE team for their untiring support and guidance in making this day a reality, he said Briclinks would aim to "become a force on a regional scale [as] being on the exchange is a testimony of strength, sustainability and worthy service."
This week, the board of the organisation released the financial statements of the firm for the period ended December 31, 2019, and from the analysis of Business Post, the bottom line was not impressive.
Briclinks said it recorded a pre-tax and post-tax loss of N7.3 million respectively, though the figures for the preceding year were not included in the results to indicate if it was an improvement or not.
The firm said in the year under consideration, it generated a revenue of N165.6 million and this came mainly from the sale of bandwidths to its customers.
It further said the cost of sales gulped N140.2 million in the year, majorly from marketing expenses, interconnect charge, bandwidth charge and licence/permit fees.
As a result, the company was left with a gross profit of N25.4 million. This could not sustain the operating costs of N32.7 million incurred, which led to the loss before tax of N7.3 million the firm recorded in the year.
As analysis of the operating expenses showed that Briclinks paid N20.8 million as amortisation charge, N5 million for rent, N1.6 million for telecommunication and N496,800 as bank charges, while salaries and wages gulped N295,000 in the year.
NGX Gains 0.75% as FBN Holdings Sustains Aggressive Buying Momentum
By Dipo Olowookere
The Nigerian Exchange (NGX) Limited appreciated by 0.75 per cent on Friday as the local demand for FBN Holdings Plc stocks was sustained during the final trading day of the week.
This raised the All-Share Index (ASI) by 308.17 points to 41,438.15 points from 41,129.98 points and as for the market capitalisation, the listing of 1.964 billion shares of NGX Group Plc shares on the exchange yesterday expanded it by N193 billion to N21.625 trillion from N21.432 trillion.
The market breadth closed positive yesterday with eight declining stocks and 30 appreciating equities led by SCOA Nigeria, which rose by 9.20 per cent to 95 kobo and was trailed by Custodian Investment, which grew by 8.96 per cent to N7.30, International Breweries went up by 8.70 per cent to N5.00, FBN Holdings rose by 8.09 per cent to N12.70, while GlaxoSmithKline grew by 6.56 per cent to N6.50.
On the flip side, Chams depreciated by 8.33 per cent to 22 kobo, University Press fell by 6.25 per cent to N1.50, Lafarge Africa declined by 4.74 per cent to N24.10, Africa Prudential lost 3.62 per cent to trade at N6.65, while Sterling Bank dropped 3.18 per cent to N1.52.
During the trading session, the trading volume fell by 19.72 per cent to 729.0 million units from 908.1 million units, the trading value dropped 22.25 per cent to N8.5 billion from N11.0 billion, while the number of deals declined by 5.80 per cent to 4,852 deals from 5,151 deals.
FBN Holdings sustained its aggressive buying momentum on Friday and emerged as the most traded stock at the close of transactions with a turnover of 476.5 million units transacted for N    5.9 billion.
Universal Insurance exchanged 39.7 million stocks worth N8.3 million, GTCO traded 33.2 million equities valued at N972.4 million, Fidelity Bank transacted 21.9 million shares worth N59.8 million, while Transcorp sold 20.8 million stocks valued at N20.4 million.
Business Post reports that the five main sectors finished positive yesterday with the consumer goods index rising by 0.91 per cent. The energy sector gained 0.86 per cent, the insurance counter rose by 0.84 per cent, the industrial goods space went up by 0.75 per cent, while the banking sector appreciated by 0.34 per cent.
FG Urges UK to Ease Restrictions, Tariffs on Nigerian Businesses
By Sodeinde Temidayo David
The Minister of Industry, Trade and Investment, Mr Adeniyi Adebayo, has called on the United Kingdom to address the challenges faced by Nigerian businesses, especially with regard to restrictions and tariffs.
This was revealed at the 6th ministerial meeting of the UK to Nigeria Economic Development Forum (EDF) held virtually on Friday, October 15.
The minister in his words stated, "Inasmuch as we are flexible and committed to facilitating UK business concerns, we also request that the UK should continue to reciprocate and address the challenges faced by Nigerian businesses, especially with regard to restrictions and tariffs."
Mr Adebayo also expressed optimism that as the impact of the COVID-19 pandemic eases on economies, efforts towards building the capacity of Small and Medium Enterprises to attain relevant certifications for export to the UK and the European Union (EU) markets will be prioritised.
He stressed the importance of the trade policy relationship between the two countries and pointed out that work was in progress towards reviewing Nigeria's trade policy document to reflect the current realities.
He further commended the Minister of Finance, Budget and National Planning, Mrs Zainab Ahmed and the Comptroller-General of Customs, Mr Hameed Ibrahim Ali for being proactive in improving trade facilitation for UK businesses in Nigeria.
"It is my hope that the UK remains committed to facilitating deliberations for the purpose of addressing issues raised at the 4th Business Dialogue," he added.
Following the agreements resulted in the forum, the minister noted the need to revive the workstreams with timelines, which had been adopted in the past, as a means of keeping track of the country's deliberations and commitments.
"I also encourage periodic stock-taking of our progress, to ensure that we are on course with committing to timelines and most importantly to ensure compliance with agreed decisions," he said.
Naira Gains 1.7% at Official FX Window as Devaluation Fears Quell
By Adedapo Adesanya
The Naira appreciated against the US Dollar at the Investors and Exporters (I&E) window of the foreign exchange (FX) market by 1.7 per cent or N7 on Friday, assuaging fears that the currency will be devalued again.
The local currency sold for N415.07/$1 at the official FX window yesterday in contrast to N422.07/$1 it traded on Thursday, according to data obtained from FMDQ Securities Exchange.
The Nigerian currency had suffered a significant loss a day earlier after investors feared that the Central Bank of Nigeria (CBN) may be forced to devalue the Naira again.
Speaking at the Economic Sustainability Plan (ESP) earlier this week, Vice President Yemi Osinbajo had said there was a "need to move our rates to [be] as reflective of the market as possible. This, in my own respective view, is the only way to improve supply," which was indicative of devaluation.
He progressed by saying that, "We can't get new dollars into the system, where the exchange rate is artificially low. And everyone knows how much our reserves can grow. I'm convinced that the demand management strategy currently being adopted by the CBN needs a rethink, and that is just my view."
He also lamented the lack of access to forex for the importation of systems and raw materials as one of the contributory factors of the current economic situation.
Although the Vice President has come out to say he did not call for a devaluation, the market had spurred to action but has now rebalanced.
At the final session of the week, a turnover worth $337.28 million was recorded as against $141.94 million published at the preceding session.
This indicated a $195.34 million or 137.6 per cent surge in the daily turnover of the specialised market that caters to the country's investors and exporters.
However, the domestic currency closed flat against the American Dollar at N410.91/$1 at the interbank segment of the forex market on Friday.
Meanwhile, Bitcoin (BTC) continued a surge at the cryptocurrency market, trading at N34,900,200.01 after a 6.1 per cent gain as hopes grew that regulators in the United States would allow a futures-based exchange-traded fund (ETF), a move likely to open the path to wider investment in digital assets. It largely spurred a boost in the most popular digital currency and also robbed off on some others.
Tron (TRX) added 2.9 per cent to trade at N55.58, Dash (DASH) rose by 2.5 per cent to sell for N107,420.17, Binance Coin (BNB) made a 1.2 per cent appreciation to trade at N194,938.27, Litecoin (LTC) sold for N101,102.04 after rising by 0.4 per cent, while Ethereum (ETH) gained 0.3 per cent to trade at N2,174,753.84.
On the losing side, Dogecoin (DOGE) was 1.3 per cent down to sell at N133.66, Cardano (ADA) fell by 0.8 per cent to N1,254.12, the US Dollar Tether (USDT) moved downwards by 0.6 per cent to sell for N568.38, while Ripple (XRP) lost 0.3 per cent to trade at N644.01.
Latest News on Business Post