CBN Releases $265m to Airlines for Funds Repatriation
By Adedapo Adesanya and Aduragbemi Omiyale

The Central Bank of Nigeria (CBN) on Friday evening released the sum of $265 million to airlines operating in the country to settle outstanding ticket sales in an apparent move to check a brewing crisis that threatens the country's aviation sector.
Business Post understands that the $265 million was released into two windows. The sum of $230 million was given as a special FX intervention while another sum of $35 million was released through the Retail SMIS auction.
It is believed that this will help clear outstanding ticket sales of international airlines.
Emirates Airlines had recently announced that from September 1, 2022, it would stop flight operations in Nigeria over its inability to transfer about $85 million to the United Arab Emirates (UAE) due to scarcity of foreign exchange (forex).
Also, other airline operators were threatening to exit the country if the FX situation worsens and there were reports that passengers now pay for flights in Dollars.
Last week, the Minister of Information and Culture, Mr Lai Mohammed, while inspecting the new terminal at the Murtala Mohammed International Airport (MMIA) in Lagos, hinted that the government was working with the apex bank to resolve the forex crisis.
On Friday, the CBN, through its Director of Corporate Communications, Mr Osita Nwanisobi, announced that an intervention of $265 million has been made to cushion the effect.
"Central Bank of Nigeria releases $265 million to airlines to settle outstanding ticket sales. A breakdown of the figure indicates that the sum of $230 million was released as special FX intervention while another sum of $35 million was released through Retail SMIS auction," a part of the statement issued by the banking sector watchdog said.
"With Friday's release, it is expected that operators and travellers as well will heave huge sighs of relief, as some airlines had threatened to withdraw their services in the face of unremitted funds for the outstanding sale of tickets," another part of the disclosure stated.
The bank said it was not against any company moving its funds from Nigeria as it was within their rights to do so, but noted that it should be done through the appropriate channel.
CBN Orders Banks Not to Load N500, N1,000 Notes in ATMs
**Pegs Weekly Cash Withdrawal Limits at N100,000
By Aduragbemi Omiyale
The Central Bank of Nigeria (CBN) has directed commercial banks and other financial institutions operating Automated Teller Machines (ATMs) in the country not to load banknotes above N200.
In a circular, the central bank said this move is to deepen its cashless policy and reduce the volume of cash transactions in the financial system.
Recall that on October 26, 2022, the Governor of the CBN, Mr Godwin Emefiele, announced at a press conference that the higher Naira notes would be redesigned.
He explained that this was because over 80 per cent of cash in circulation was dwelling outside the vaults of commercial banks in the country.
This implied that the cash was in possession of politicians, kidnappers and other criminals. To control the cash in circulation, he said President Muhammadu Buhari approved the redesigning of the Naira.
Last month, Mr Buhari unveiled the new notes, and according to plans, they would be in circulation from December 15, while the old notes would cease to be legal tender after January 31, 2023.
To increase the use of electronic transfers, the apex bank has placed limits on cash withdrawals via over-the-counter (OTC), ATMs and others.
In the notice, the CBN said customers would no longer be able to withdraw more than N20,000 per day via the ATM and N100,000 per week via the same channel.
"The maximum cash withdrawal per week via Automated Teller Machine (ATM)) shall be N100,000, subject to a maximum of 20,000 cash withdrawals per day. Only denominations of N200 and below shall be loaded into the ATMs," the disclosure stated.
It also said, "the maximum cash withdrawal via point of sale (POS) terminal shall be N20,000 daily."
As for cash withdrawals via OTC, the central bank stated that it would be N100,000 for individuals, with a 5 per cent processing fee for amounts above the cap, while for corporate organisations, the limit is N500,000 and 10 per cent charge for amounts above the limit.
"The maximum cash withdrawal over-the-counter (OTC) by individuals and corporate organizations per week shall henceforth be N100,000 and N500,000, respectively," a part of the circular said.
Nigeria Records N269.34bn in Trade Surplus in Q3 2022
By Adedapo Adesanya
Nigeria's exports exceeded the total imports in the third quarter of this year as the country recorded N5.93 trillion in total exports, while total imports hit N5.66 trillion in the same period, indicating a trade surplus as the country's exports exceeded its imports.
This happened amid a decline in total trade as Nigeria's total trade stood at N11.59 trillion in the period, lower than the value recorded in the second quarter of 2022 (N12.84 trillion) but higher than the value recorded in the corresponding period of 2021, which stood at N10.47 trillion.
In the quarter under review, total exports declined by 19.9 per cent when compared to the second quarter of 2022 (N7.40 trillion), but increased by 15.5 per cent of the value recorded in the third quarter of 2021 (N5.13 trillion).
On the other hand, total imports increased by 4.22 per cent in the third quarter of 2022 when compared to the value recorded in the second quarter of 2022 (N5.44 trillion) and also grew by 6.2 per cent when compared to the value recorded in the corresponding quarter of 2021 (N5.34 trillion).
The value of Re-Exports in the third quarter of 2022 stood at N25.04 billion, showing an increase of 160.2 per cent compared to the value recorded in the second quarter of 2022 but declined by 86.1 per cent compared to the corresponding quarter of 2021 (N179.81 billion).
In the quarter under review, the top five re-export destinations were Cote d'Ivoire, Ghana, United Kingdom, China, and The Netherlands, while the most re-exported commodity were Vessels and other floating structures for breaking up with N8.05 trillion, followed by 'Floating or submersible drilling or production platforms' valued at N4.97 trillion and Aeroplanes and other aircraft, of an un-laden weight exceeding 15,000 kg, amounting to N3.43 trillion.
The top five export destinations in the third quarter of 2022 were Spain with a share of 14.7 per cent, followed by India with 10.4 per cent, France with 7.3 per cent, the Netherlands and Indonesia with 7.1 per cent and 7.0 per cent, respectively. Altogether, the top five countries accounted for a share of 46.5 per cent of the total value of exports (N5.93 trillion).
The commodity with the largest export values in the period under review was Petroleum oils and oils obtained from bituminous minerals, crude with N4.66 trillion representing 78.5 per cent, followed by Liquefied Natural Gas (LNG) with N757.36 billion accounting for 12.8 per cent, and Urea (whether or not in aqueous solution) with N133.17 billion or 2.2 per cent of total exports.
In terms of Imports (CIF), in the third quarter of 2022, China, The Netherlands, India, Belgium, and the United States of America were the top five countries of origin of imports to Nigeria. The value of imports from the top five countries amounted to N3.3 trillion, representing a share of 58.8 per cent of the total value of imports.
The commodities with the largest values among the top imported products were Motor Spirit ordinary (N1.19 trillion), Gas Oil (N261.60 billion), and Durum wheat (Not in seeds), amounting to N252.62 billion.
Panelists Discuss How To Grow Your Money In Difficult Times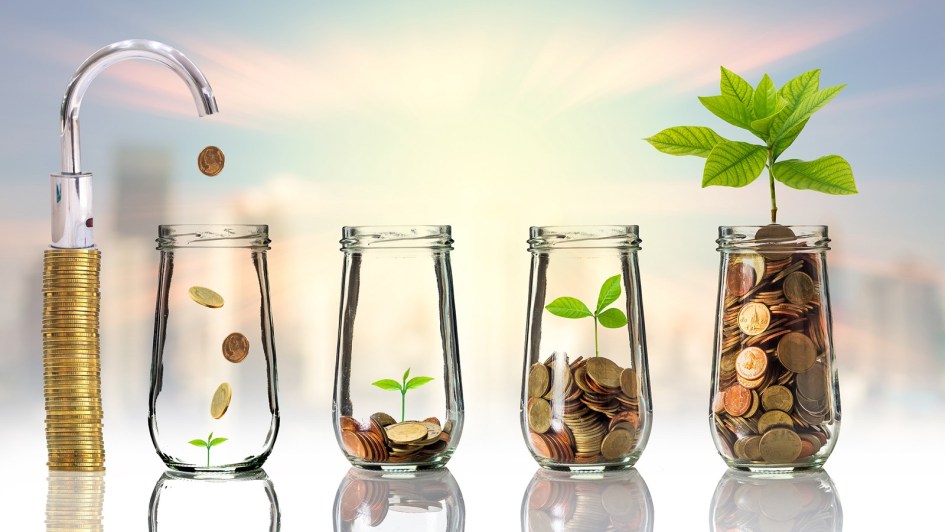 By Modupe Gbadeyanka
Investors have been advised by financial experts to avoid holding on to idle assets but must quickly deploy them to ventures that would yield returns.
This was one of the solutions and strategies discussed at a webinar organised recently by DLM Asset Management, a subsidiary of a leading investment firm, DLM Capital Group.
The event, which was themed How to Grow Your Money in Difficult Times, was put together to guide participants on how to find growth and value in a volatile economy.
It was also designed to educate clients, prospective clients, and the entire public on how to grow and preserve their wealth in difficult times.
The virtual session was necessary given the urgent circumstances in Nigeria at the moment, where unemployment and inflation are at all-time highs and insecurity is posing a severe danger to economic growth and stability.
"In critical times such as this, investors must avoid holding idle assets. In fact, all assets must be actively deployed with optimal efficiency in order to avoid asset deterioration due to inflation.
"As such, a typical solution to this is the DLM Fixed Income Fund, a mutual fund that provides investors with the opportunity to earn decent returns from their funds that ordinarily should yield so little when left in a typical bank account," the Head of DLM Asset Management, Mr George Aniegbunem, stated.
On her part, the Vice President at DLM Advisory, Ms Ekanem Etim, spoke about investing opportunities, associated risks, and the significance of seeking advice from an investment professional, mostly in uncertain times like this.
"It is important for investors to understand the underlying risks of an investment opportunity before taking any investment decision. As such, individual Investors will benefit greatly from seeking professional advice as they grow their wealth, mostly in challenging moments like this," she remarked.
Latest News on Business Post