Commodities Exchanges Will Create Jobs, Improve Living Standards—SEC DG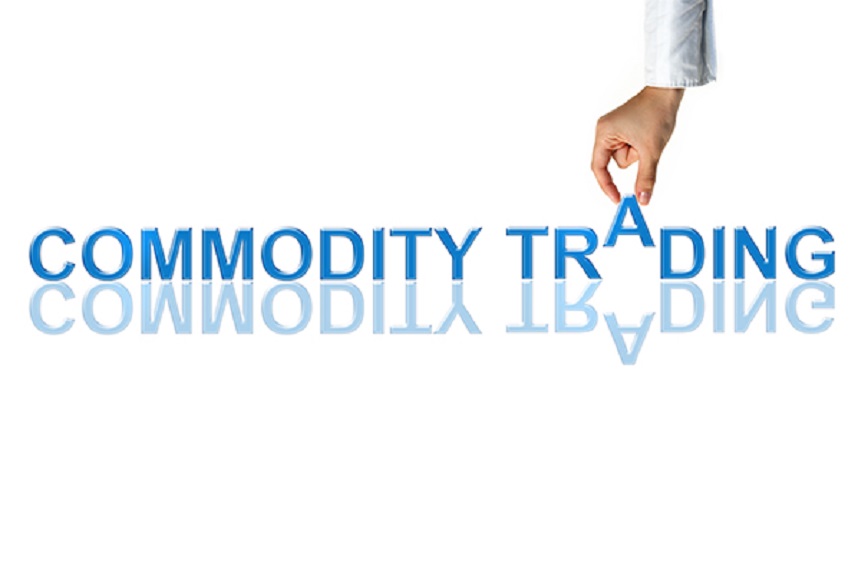 By Aduragbemi Omiyale
The Director-General of the Securities and Exchange Commission (SEC), Mr Lamido Yuguda, has disclosed that commodities exchanges have the potential to improve the living standards in Nigeria and create jobs for the populace.
The SEC DG made this disclosure on Thursday at a one-day seminar organised by his agency in collaboration with the Standards Organisation of Nigeria (SON) in Kano.
He described commodity exchange as critical to enabling investment diversification, risk management, price discovery and transactional efficiency which will, in turn, facilitate economic development among other benefits.
According to him, the exchanges have the potential to efficiently link commodities to industries thereby creating jobs, improving living standards and unlocking the economic potentials of farming communities, promoting rural development, enhancing financial inclusion of smallholder farmers, and ultimately facilitating economic development, amongst other benefits.
He described the workshop as indeed timely considering the government's policy shift towards economic diversification and the need to deepen capacity across the agricultural value chain.
Mr Yuguda said a thriving commodities trading ecosystem, with grading and standardization features, would ensure compliance with established grades and standards, eliminate or reduce the proliferation of sub-standard commodities in the markets, and encourage global acceptance of commodities produced in Nigeria, among other benefits.
According to the SEC Boss, the Technical Committee on Commodities Trading Ecosystem had in 2017, developed a Roadmap for the actualization of a vibrant commodities ecosystem. The Committee specifically identified the development of a grading and standardization system that will align with international best practices as an important precursor in achieving vibrancy in the ecosystem.
"I am happy to report that the Ecosystem Roadmap Implementation Committee has been working tirelessly on the development of a grading and standardization system. The initial stage of the development process would concentrate on the delivery of standards for agricultural commodities.
"In this regard, we are working closely with the SON to create awareness for existing agricultural commodities standards, but more essentially to obtain feedback from stakeholders on the standards to be presented for consideration of stakeholders at this Workshop to trigger a review of inadequate standards if and where applicable."
In addition, Mr Yuguda said the 10- year capital market master plan which is the blueprint for the growth and development of the capital market over the next decade, designates commodities exchanges as critical for enabling investment diversification, risk management, price discovery and transactional efficiency.
He said efficient Commodities Exchanges coupled with a grading and standardization system that will align with international best practices are no doubt critical elements in achieving a thriving Commodities trading value chain.
"Commodities exchanges offer significant value addition by providing a platform that improves confidence and assurance, as trading activities within the platform are conducted in a fair, transparent and efficient manner.
"In addition, commodities purchased through these Exchanges are guaranteed to comply with standards in terms of quality and weight.
"Nigeria strives to achieve a sustainably-diversified economy, food security and sufficiency, there is need for all stakeholders to ensure the effective adoption and enforcement of appropriate standards to establish quality, and reverse the embarrassing rejection of Nigerian-produced agricultural commodities outside Nigeria," he stated.
The SEC boss assured that the commission remains a strong advocate for a thriving commodities trading ecosystem adding, "believe, and very strongly too, that this is a project of national importance, given that an efficient commodities ecosystem can transform our economy by promoting economic diversification, and export promotion amongst others."
In his remarks, the DG of SON, Mr Farouk Salim, said the role and importance of commodity markets cannot be overemphasized in connecting both producers and consumers in a centralized liquid marketplace and for the economic growth of the nation.
Mr Salim stated that countries with older and better commodity exchanges have historically gained an economical advantage over others adding that in support of Nigeria's readiness to key into the global sustainable commodity market, SON is ready to partner in areas where its services and products are needed including; development of new Standards and review of existing ones.
According to him, "Trading in agricultural produce among which are: Wheat, rice, corn, soybeans, maize, groundnut are growing steadily. There is no gainsaying that 'Without agricultural commodities, the world will starve'. This sector of the commodity market has thus become important in support of the economic diversification policy of the federal government.
"Commodity standards and grades provide a means for measuring levels of quality and value for agricultural commodities. These standards provide a basis for domestic and international trade and promote efficiency in marketing and procurement.
"In connecting buyers and suppliers, the market ensures that the quality of the commodities exchanged is in accordance with the required guidelines which are none other than Standards. This, you will all agree, is largely achievable with compliance to quality requirements specified in each commodity standard.
Mr Salim assured that the SON is committed to ensuring that the primary objective of the commodity exchange to offer fair pricing to the producers and deliver genuine commodities to the consumers is continuously achieved through quality production based on conformity to applicable Standards.
In a message, Governor of Kano State, Mr Abdullahi Ganduje, said the state was at the forefront of enhancing agricultural activities in the state, adding that there was also a need to be able to reach out to the farmers in the languages they can understand to as to understand the importance of the program.
Represented by the Deputy Governor, Mr Nasir Gawuna, the Governor expressed the need for the farmers to be familiar with the standards first before they can be encouraged to use them in the packaging of their products.
FBN Holdings to Take Over Access Bank's Pension Fund Custodian Business
By Aduragbemi Omiyale
A Nigerian financial group, FBN Holdings Plc, has taken another step to enhance its earnings by acquiring the pension fund custodian business of Access Bank Plc.
FBN Holdings is making this acquisition possible through one of its subsidiaries, First Pension Custodian, and it involves the total control of Access Pension Fund Custodian Limited.
A notice from both organisations disclosed that the transaction involves the transfer of a 100 per cent stake of Access Bank in the pension fund business to FBN Pension.
At the moment, the Central Bank of Nigeria (CBN) and the National Pension Commission (PenCom), the two key regulators of the two transacting companies, have given a "no objection" to the deal.
However, the sale is yet to be finalised as approvals of other regulatory agencies are being awaited.
"FBN Holdings Plc wishes to notify the Nigerian Exchange (NGX) Limited and the investing public that First Pension Custodian, a subsidiary of FBNH's flagship subsidiary, First Bank of Nigeria Limited, has entered into a definitive agreement with Access Bank Plc for the planned acquisition by First Pension of 100 per cent share capital of Access Pension Fund Custodian Limited held by Access Bank Plc.
"The Central Bank of Nigeria (CBN) and the National Pension Commission (PenCom) have given their 'no objection' to the transaction, with completion subject to the receipt of all required regulatory approvals," a disclosure from FBN Holdings signed by Adewale Arogundade, the acting company secretary, said.
On its part, Access Holdings Plc said it "announces today that its subsidiary, Access Bank Plc, has entered into a definitive agreement with First Pension Custodian Nigeria Limited regarding a proposed purchase by First Pension of the entire share capital of Access Pension Fund Custodian Limited held by Access Bank.
"The National Pension Commission and the Central Bank of Nigeria have given their 'no objection' to the transaction," Mr Sunday Ekwochi, the company secretary, disclosed.
CBN Laments Failure of Oyo Farmers to Repay Agric Loans
By Adedapo Adesanya
The Central Bank of Nigeria (CBN) has lamented that the majority of farmers who benefited from the Anchor Borrowers' Programme (ABP) in Oyo State have not repaid their loans.
This call was made by Mr Sadeeq Ajayi, a CBN Development Finance Office in Ibadan at the Agribusiness Innovation Clinic.
He appealed to farmers who defaulted in paying back the agric loans to pay back, saying that the inability of the apex bank to recover the loans from the defaulting farmers had threatened the scheme, adding that it has prevented other farmers from accessing the facility.
The CBN official made the call at a clinic entitled Fostering Innovation and Collaboration Across the Agricultural Value Chain organised by the Global Alliance for Improved Nutrition (GAIN).
ABP is an agricultural loan scheme launched in 2015 by the federal government, through CBN, to provide loans (in kind and cash) to smallholder farmers to boost agricultural production, create jobs, reduce food import bills toward conservation of the foreign reserves.
"While the Anchor Borrowers' Programme has recorded some level of success, the failure of farmers to repay the loans has, however, been a major setback.
"Many of the farmers refused to pay back their loans due to the misconception that since CBN is the lender, the loan is a 'national cake' and they do not have to pay back what they consider theirs as citizens.
"This attitude has made it difficult for other farmers, who also want to access the loan, to benefit from the scheme," he said.
Mr Ajayi said that stakeholders, including the traditional rulers, should appeal to the defaulting farmers to promptly repay the loans for the sake of others.
"Of course, we are engaging various stakeholders and we expect the narrative to change very soon so that more people can have access to the fund," he said.
In his keynote address, Mr Olasukanmi Olaleye, the Oyo State Commissioner for Trade, Industry, Investment and Cooperatives, lauded the initiative of GAIN to tackle malnutrition in the country.
Mr Olaleye, represented by Mr Mukaila Oladipo, a Deputy Director in the ministry, said that food fortification is one of the safest, most effective and affordable ways of addressing the micronutrient gaps in the country.
Also, Mr Godwin Ehiabhi, a Senior Project Manager, GAIN Nigeria, said that improved access to safe and nutritious food would reduce the country's high rate of malnutrition.
Seplat Will Continue to Expand Under Guidance of Omiyi, Okeahalam—CEO
By Aduragbemi Omiyale
The chief executive officer of Seplat Energy Plc, Mr Roger Brown, has expressed his desire to work with the company's new Independent Non-Executive Chairman, Mr Basil Omiyi, and the new Senior Independent Non-Executive Director, Mr Charles Okeahalam.
The appointment of Mr Omiyi followed the stepping down of the founders of Seplat Energy Mr ABC Orjiako and Mr Austin Avuru, from the board.
While commenting on the development, Mr Brown said he was excited with the appointments, especially with the transition into the next chapter of the firm.
"Mr Basil Omiyi has been a leading figure in the Nigerian oil and gas sector and also with Seplat Energy, having joined its Board in 2013 and helped it to achieve a dual listing in April 2014. The vast depth of experience and his detailed knowledge of Seplat Energy will be invaluable as we continue to evolve and mature the company.
"He has provided invaluable guidance as an Independent Director and I look forward to his continued leadership as our new Independent Non-Executive Chairman.
"We will also benefit from the considerable expertise of Dr Charles Okeahalam as Senior Independent Non-Executive Director, especially his experience and knowledge of Africa's economies and its financial markets.
"Under their guidance, we will continue to expand and consolidate our position as Nigeria's leading energy company and the partner of choice to deliver energy transition for Africa's largest economy and its rapidly growing population," he said.
Mr Omiyi has been a member of Seplat Energy's Board of Directors since March 2013 and as Senior Independent Non-Executive Director from February 1, 2021. During this period, he sat on the company's Remuneration, Nominations & Governance, Energy Transition, and Risk Management & HSSE committees.
His experience in the energy industry is extensive, with more than 40 years at Royal Dutch Shell, during which time he held senior roles in Nigeria and Europe, including becoming Managing Director of Shell Petroleum Development Company of Nigeria in 2004 and in addition, Country Chairman of Shell Companies, Nigeria, until his retirement in 2009.
Mr Omiyi has held several leadership positions in the Nigerian oil and gas industry, including Chairman, Upstream Industry Group (Oil Producers Trade Section, Lagos Chambers of Commerce & Industry) from 2007-2010; Chairman of the Energy Sector of NEPAD Business Group, Nigeria, and Board Member NEPAD Business Group, Nigeria from 2005-2010; Chairman, of the Oil & Gas Commission of the Nigerian Economic Summit Group from 2005-2010; and Board Member, Nigerian Extractive Industry Transparency Initiative (NEITI) 2007-2010. Mr Omiyi is also the Independent Non-Executive Chairman of Stanbic IBTC Holdings, a subsidiary of Standard Bank Group, a post he has held since 2015.
In 2011, he was awarded the national honour of Commander of the Order of the Niger for pioneering leadership in Nigeria's oil and gas sector.
On his part, Mr Okeahalam joined the Board in March 2013 as an Independent Non-Executive Director and is Chairman of Seplat Energy's Finance Committee, and a member of the Energy Transition, Remuneration, and Nominations & Governance committees.
He has extensive corporate finance and capital markets expertise and in particular, detailed knowledge of African financial markets, economies and the investment industry. He was a co-founder of AGH Capital Group, a private equity and diversified investment holding company based in Johannesburg, with assets in several African countries.
Prior to co-founding AGH Capital Group in 2002, he was a Professor of Financial Economics and Banking at the University of the Witwatersrand in Johannesburg. His other roles have included advising a number of African central banks and government ministries, the World Bank and the United Nations.
He has held several board positions and is a former non-executive chairman of Heritage Bank Limited, Nigeria. Since March 2016 he has served as the non-executive chairman of the Nigeria Mortgage Refinance Company.
Latest News on Business Post