Commodity Exchanges Must Always Protect Investors' Interests—SEC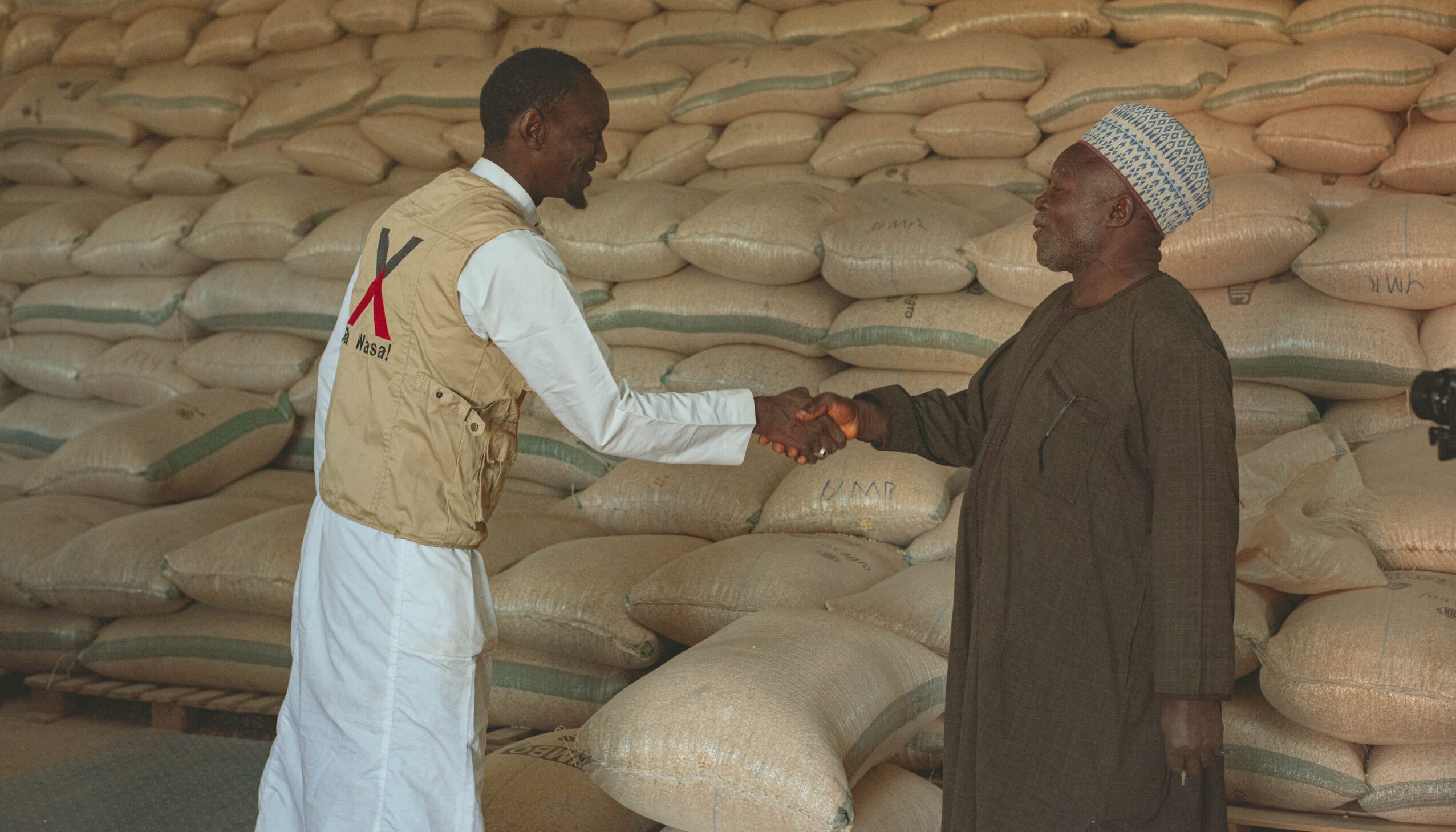 By Aduragbemi Omiyale
Commodity exchanges have been tasked to have investor protection at the centre of their operations to improve investor confidence and attract more investors.
This charge was given by the Director-General of the Securities and Exchange Commission (SEC), Mr Lamido Yuguda, at the presentation of Eko Gold Coins to the agency by the Lagos Futures and Commodities Exchange in Abuja on Thursday.
Mr Yuguda specifically urged the LCFE and the entire value chain to always have investor protection at the core of their work because, eventually, this is what will make the product succeed.
"Now, the gold itself has great value; once you put out your money and buy it, you have a value that is incontrovertible, but where we need to be careful is the associated investment product, the derivatives products.
"The derivatives products are built around the product itself. We must have investor protection at heart because if it is taken off and investors have confidence that anytime I want to sell this investment," the SEC DG stated.
He noted that when people invest, they are postponing current consumption for future consumption and need to be paid some returns as a price for that postponement of current consumption.
"So, when you sell this product in the future and make a gain, you are actually being rewarded, but when you sell the product in the future and you make a loss, you are making two losses.
"One, you are postponing current consumption and two, you have not recovered your principal in the future. When people do that, as it happened in the stock market in 2008, you find out that investor confidence wanes.
"So, when we do things, we have investor protection and investor interest at heart; you find out that you create a product, everything you are doing tells you this is the direction I am going.
"When you see that product deviating, you go back to the drawing table and say, I must make sure that investors make money out of this. If we do that, the sky is the limit for this product that you have demonstrated today," he said.
Mr Yuguda commended the LCFE on the demonstration and presentation and assured the exchange's support in the development of the product and in the efforts to enlighten both the market participants and the investors who will put in their money.
"I wish you all the best in this market, and whatever the SEC can do to support the development of this gold market, we will do. This is an important consideration because this is something that has a dual use. You can use gold as a store of value, i.e. monetary gold or as jewellery.
"When the price of gold moves in Dubai, the people in Zamfara state they know, people in Lagos state they know and ladies who have gold, and every time they take the gold to the market, the gold dealers are actually prepared to buy.
"This is one product that does not get old; the older, the better because you buy at a cheap price and sell at a much higher price. So this is something that we truly want to support," he said.
In his remarks, the Chairman, Board of Directors, Lagos Commodities and Futures Exchange, Mr Onyewenchukwu Patrick Ezeagu, said the core vision of setting up LCFE was to provide a viable structure that will transform the Nigerian commodities market and redefine practice standards which would catalyse economic growth in Nigeria.
South Korea Pledges Mpox Vaccine Supplies
By Kestér Kenn Klomegâh
Sadly, African health authorities for several months have pursued vaccines for curing mpox and its further spread mostly in vain as worldwide outbreaks were reported during this year. But there is some light at the end of the tunnel as some considerable assistance might come from the Republic of South Korea.
The Africa Centers for Disease Control and Prevention said some few thousand doses being the first consignment of mpox vaccines as a donation, would arrive shortly and be used for health workers and people living with the disease in the hardest-hit areas in Africa.
The continent this year has recorded 202 deaths from mpox, formerly known as monkeypox, with a fatality rate of 19.3% across 13 countries. African health authorities for months have made feverish efforts in search for curbing the disease's spread.
According to the Acting CDC director, Ahmed Ogwell, more than 50 new mpox cases in Congo were recorded this month and said Ghana and Nigeria are the other most affected countries. A surge in mpox infections was particularly reported last May outside West and Central Africa.
"Let us get vaccines onto the continent," CDC Acting Head, Ahmed Ogwell, said in a weekly media briefing pointing to another instance of 1.3 billion people on the continent without access to a vaccine, as in the Covid-19 pandemic.
"The solutions need to be global in nature. If we're not safe, the rest of the world is not safe," he warned.
The World Health Organisation (WHO) has, however, warned against discrimination. "A failure to act will have grave consequences for global health," Lawrence Gostin, Director of the WHO Collaborating Center on National and Global Health Law, said on Twitter.
Health officials have emphasized that mpox can infect anyone in close contact with a patient or their contaminated clothing or bedsheets. Researchers are still exploring to establish how it spreads but believe it's mainly through close, skin-to-skin contact and through contact with bedding and clothing that touched an infected person's rash or body fluids.
It generally causes mild to moderate symptoms, including fever, fatigue and painful skin lesions that resolve within a few weeks.
Reports, however, said that the mpox had been established in parts of Central and West Africa for decades; it was not known to spark large outbreaks beyond the continent or to spread widely among people until May when authorities detected dozens of epidemics in Europe, North America and elsewhere.
In Africa, mpox mainly spreads to people by infected wild animals like rodents in limited outbreaks that typically have not crossed borders. In Europe, North America and elsewhere, the mpox is spreading among people with no links to animals or recent travel to Africa. In the U.S. and Europe, the vast majority of infections occur among men who have sex with men, though health officials have stressed that anyone can contract the virus.
Access Holdings Merges Sigma, FGPL for Formidable PFA Business
By Aduragbemi Omiyale
To create a formidable pension funds administration (PFA) business in Nigeria, Access Holdings Plc has merged its subsidiary, First Guarantee Pension Limited (FGPL), with Sigma Pensions Limited.
The marriage between the two PFAs was made possible after Access Holdings acquired an indirect equity stake in Sigma.
Recall that in October, the company announced that it was buying a stake in Sigma to revolutionise the PFA sector.
On Thursday, a court approved the merger between the firm and FGPL, giving room for the organisations to become one and offer innovative products to customers.
A notice signed by the group company secretary of Access Holdings, Mr Sunday Ekwochi, confirmed the development.
"Sequel to our announcement on October 25, 2022, Access Holdings Plc, trading as Access Corporation, today announces the completion of its acquisition of an indirect equity stake in Sigma and the merger of its subsidiary, FGPL, with Sigma.
"Following the sanction of the scheme of merger between Sigma and FGPL by the Federal High Court on December 1, 2022, FGPL has been dissolved without winding up, leaving Sigma as the surviving entity," a part of the statement dated Friday, December 2, 2022.
"Following the successful completion of the merger, our plan is to leverage the synergies of these entities, as well as the corporation's expansive distribution network, strong risk management culture and best-in-class governance standards to create a formidable pension funds administration business," the group chief executive of Access Holdings, Mr Herbert Wigwe, stated.
FrieslandCampina Buoys Unlisted Securities Market by 1.11%
By Adedapo Adesanya
The NASD Over-the-Counter (OTC) Securities Exchange returned to the positive zone on Friday, December 2, as it appreciated by 1.11 per cent at the close of business.
This was driven by a gain in the stock price of FrieslandCampina Wamco Nigeria Plc. The company appreciated by N5.29 price to close at N66.63 per share versus the previous day's price of N61.34 per share.
This outweighed the 1 Kobo loss recorded by UBN Property Plc during the session as the price of the property investment company went down to 91 Kobo per unit from the preceding session's 92 Kobo.
When the market closed for the day, the total value of the unlisted securities market increased by N10.27 billion to N933.71 billion from N923.44 billion.
In the same vein, the NASD Unlisted Securities Index (NSI) stretched by 7.82 basis points to 710.58 basis points from the 702.76 basis points in the previous session.
During the session, there was a surge in the volume of securities by 140,993.7 per cent as investors exchanged 2.2 million units, in contrast to the previous day's 14,508 units.
Likewise, the value of shares traded at the session ballooned by 1,526.6 per cent to N10.7 million from the N657,534.75 recorded a day earlier, while the number of deals improved by 400 per cent to 20 deals from four deals.
When the market closed for the day, AG Mortgage Bank Plc was the most traded stock by volume (year-to-date) with 2.3 billion units valued at N1.2 billion, Central Securities Clearing System (CSCS) Plc occupied second place with 687.8 million units worth N14.3 billion, while Lighthouse Financials Services Plc was in third place with 224.7 million units valued at N112.3 million.
Also, CSCS Plc ended the day as the most traded stock by value (year-to-date) by trading 687.8 million units worth N14.3 billion, VFD Group Plc was in second place with 29.1 billion units valued at N7.7 billion, and FrieslandCampina WAMCO Plc was in third place after selling 16.8 million units worth N1.9 billion.
Latest News on Business Post