FEC Okays Tax Relief Scheme for Private Sector
By Dipo Olowookere
In order to make the private sector more involved in the provision of federal road infrastructure across the country, a tax relief scheme has been approved by the Federal Executive Council (FEC).
At its meeting held on Thursday in Abuja and presided over by President Muhammadu Buhari, the council said this initiative will allow private firms operating in the country collectively fund road provision in exchange for tax credits, while will complement Federal Government's budgetary allocation to roads.
Addressing newsmen after the meeting, Minister of Finance, Mrs Kemi Adeosun, noted that the approval of the tax relief scheme was the outcome of a memorandum for the setting up of a Road Trust Fund (RTF) presented by her.
She explained that RTF concept was jointly developed by the Federal Ministry of Finance and the Federal Ministry of Power, Works and Housing and it is expected to mobilise significant capital into road provision in order to unlock socio-economic development as well as facilitate investment across all areas of Nigeria to achieve inclusive economic growth.
Federal roads carry more than 80 percent of national vehicular and freight traffic, accounting for 17 percent of the total national road network.
Mrs Adeosun told journalists that the tax relief scheme is a form of "Public Private Partnership that will accelerate the provision of Federal Roads by allowing private sector operators to collectively fund road provision in exchange for tax credits. This will complement Federal Government's budgetary allocation to roads.
"Private sector participation is being incentivised through a Tax Credit Scheme that enables all participating companies to claim tax relief based on the amount of capital contribution (on a pro-rata basis).
"We have already consulted with the private sector in the development of the RTF and some companies have already identified roads they wish to reconstruct and are organising their funding.
"However, this scheme is designed such that Financial Intermediaries will be promoting Road Trust Fund projects and soliciting commitments from interested companies."
She said under the tax relief scheme, companies will be allowed to recover 100 percent of costs incurred on road infrastructure as a tax credit against total tax payable (including up to 10 percent for cost of funds).
Mrs Adeosun further noted that the tax relief would allow for cost recovery within a single year instead of three years for economically disadvantaged areas.
When completed, the Minister said the roads would be handed over to the Federal Government who may decide to toll the roads in accordance with the National Tolling Policy.
On the role of the Federal Ministry of Power Works and Housing, she explained that the ministry would be responsible for approving the road designs, monitoring all approved Road Trust Fund Projects by managing costs and timelines as well as ensuring that equal development across Nigeria by rebalancing the Federal budget, where necessary.
She added that all costs and contractors would be scrutinised and approved by the Bureau of Public Procurement (BPP) in line with legal requirements.
"This will ensure that costs are not inflated and that unqualified contractors are not used on the projects," she stated.
Present at the briefing were the Minister of Power, Works and Housing, Mr Babatunde Fashola; and the Minister of Information and Culture, Mr Lai Mohammed.
NASD, CSCS Lift Unlisted Securities Exchange by 0.07%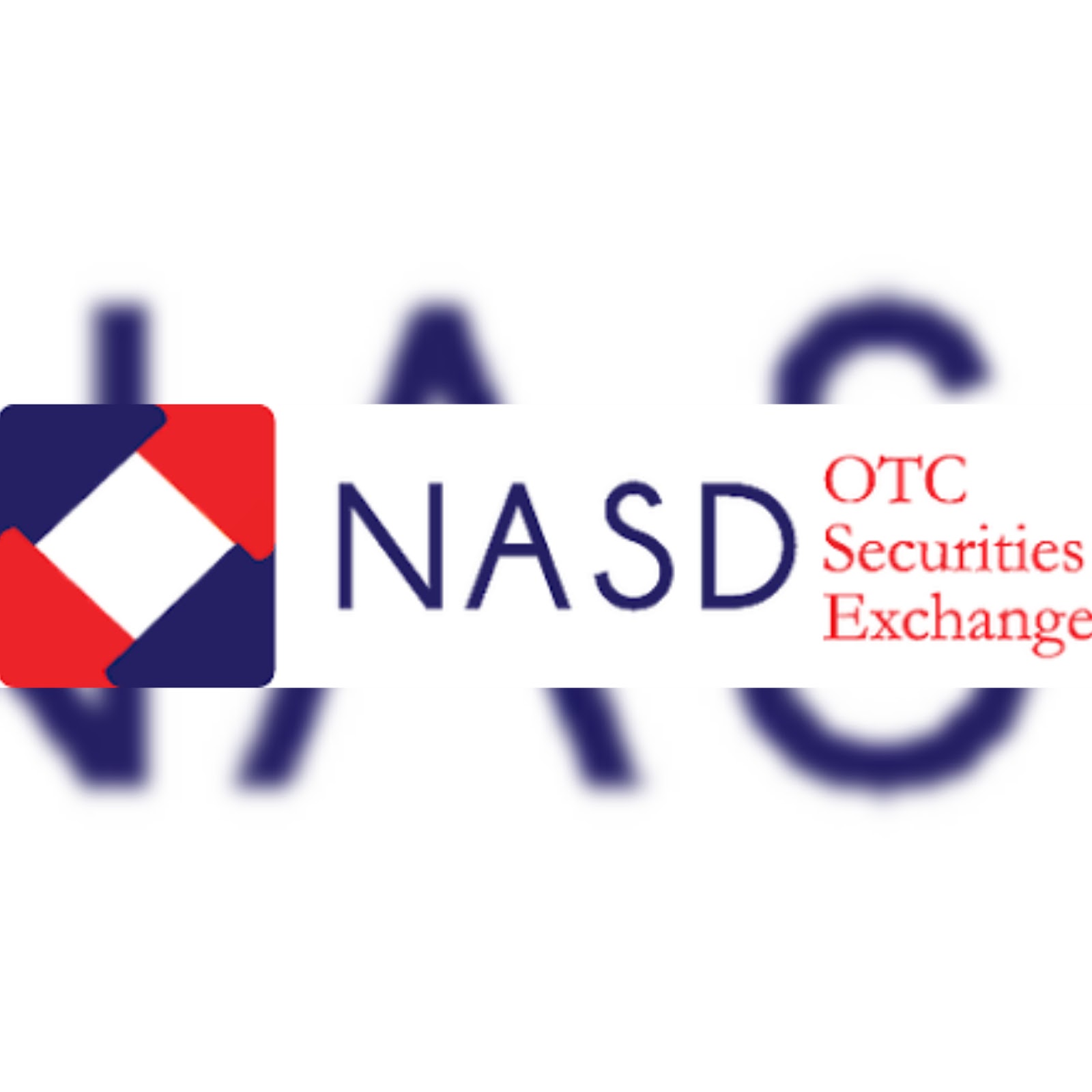 By Adedapo Adesanya
The duo of NASD Plc and Central Securities Clearing System (CSCS) Plc tugged the NASD Over-the-Counter (OTC) Securities Exchange to the positive territory on Tuesday, June 28 by 0.07 per cent.
Shares of NASD Plc appreciated by N1.32 or 9.65 per cent to close at N15.00 per unit compared to N13.68 per unit of the previous session as its cousin, CSCS Plc, rose by 2 Kobo to trade at N14.40 per unit as against N14.38 per unit of Monday's session.
At the end of the day's trading, the NASD Unlisted Securities Index (NSI) gained 0.56 points to settle at 762.62 points in contrast to the previous day's 762.06 points, while the market capitalisation increased by N750 million to N1.004 trillion from N1.003 trillion.
However, the volume of shares transacted during the session depreciated by 86.2 per cent to 89,440 units from 647,785 units, the value of transactions went down by 67.7 per cent to N1.8 million from N5.6 million, while the number of deals increased by 37.5 per cent to 11 deals from eight deals.
AG Mortgage Bank Plc finished the trading day as the most traded stock by volume on a year-to-date basis with the sale of 2.3 billion units worth N1.2 billion, CSCS Plc also retained the second spot with the sale of 674.4 million units valued at N14.1 billion, while Food Concepts Plc was in third place for trading 146.5 million units valued at N127.2 million.
CSCS Plc maintained its position as the most active stock by value on a year-to-date basis with a turnover of 674.4 million units valued at N14.1 billion, VFD Group Plc was in second place with 10.9 million units worth N3.2 billion, while FrieslandCampina WAMCO Nigeria Plc retained the third place with the sale of 9.7 million units valued at N1.2 billion.
Panic as Naira Crashes to N621/$1 at P2P, N609/$1 at Black Market
By Adedapo Adesanya
The woes of the Nigerian currency continued on Tuesday at the peer-to-peer (P2P) and the black market sides of the foreign exchange (FX) market as it further depreciated against the United States Dollar but maintained stability against the greenback at the Investors and Exporters (I&E) window at the close of business.
Data obtained by Business Post from the FMDQ Securities Exchange showed that the domestic currency closed flat against the American currency at N421/$1, but it could not replicate this feat at the two other segments, which have become very critical lately due to the inability of forex users to obtain FX from commercial banks for quick usage.
Though the situation was different at the I&E segment yesterday as traders were able to considerably meet the demands of their customers as forex trades worth $206.65 million were carried out compared with the $152.96 million recorded on Monday, indicating a 35.1 per cent or $53.69 million increase.
At the P2P window, the Naira lost N4 or 0.65 per cent against the US currency to trade at N621/$1 compared with the preceding session's N617/$1 and at the black market, it depreciated by N4 or 0.66 per cent to settle at N609/$1 in contrast to Monday's value of N605/$1.
In the interbank segment of the market, the value of the domestic currency against the Pound Sterling remained unchanged at N509.82/£1 and it was a similar situation against the Euro as it closed flat at N439.49/€1 yesterday.
Meanwhile, the cryptocurrency market was bearish though the fear of missing out (FOMO) has seen the price of the crisis-hit coin, Terra USTC, return to profitability. The stablecoin has taken the 84th spot among the largest cryptocurrencies in the world, growing by 300 per cent in the past 24 hours to settle at $0.0767.
Solana (SOL) dropped 8.6 per cent yesterday to sell at $35.13, Dogecoin (DOGE) fell by 8.0 per cent to $0.0653, Binance Coin (BNB) dropped 7.2 per cent in value to sell at $218.97, Litecoin (LTC) went down by 6.1 per cent to $52.22, Ethereum (ETH) depleted by 5.7 per cent to $1,129.13, Ripple (XRP) took a 4.6 per cent hit to trade at $0.3325, Cardano (ADA) depreciated by 4.3 per cent to $0.4661, Bitcoin (BTC) dropped 3.5 per cent to $20,119.98 and the US Dollar Tether (USDT) lost 0.05 per cent to quote at $0.9986.
Bears Overwhelm Nigerian Exchange as Index Drops 0.31%
By Dipo Olowookere
The Nigerian Exchange (NGX) Limited succumbed to the bears as it reversed the gains of the previous sessions by losing 0.31 per cent on Tuesday due to renewed profit-taking.
The bears chopped off N86 billion from the market capitalisation of the bourse as it slipped back to the N27 trillion region, closing at N27.928 trillion compared with the previous day's N28.014 trillion.
The All-Share Index (ASI), which was looking to cross the 52,000 points, went down yesterday by 158.87 points to settle at 51,803.98 points in contrast to the 51,962.85 points it finished on Monday.
The outcome of the key sectors of the market reflected the general mood as the energy index lost 0.47 per cent, the insurance space fell by 0.06 per cent, the industrial goods counter depreciated by 0.03 per cent, while the banking sector went down by 0.02 per cent. The consumer goods counter appreciated during the session by 0.29 per cent due to the good performances of Nigerian Breweries and Okomu Oil.
During the session, investors traded 314.6 million shares valued at N12.9 billion in 4,708 deals compared with the 266.5 million shares worth N2.6 billion traded in 5,050 deals on Monday, representing an increase in the trading volume and value by 18.05 per cent and 393.67 per cent respectively and a 6.77 per cent decline in the number of trades.
Livingtrust Mortgage Bank closed the session as the most active stock yesterday with the sale of 100.0 million shares valued at N120.0 million and was trailed by MTN Nigeria with a turnover of 42.9 million equities worth N9.9 billion.
FBN Holdings transacted 19.8 million shares for N219.1 million, UBA traded 16.1 million stocks for N120.0 million, while Zenith Bank sold 16.1 million equities for N348.9 million.
Business Post reports that investor sentiment was weak on Tuesday as the exchange closed the session with 19 depreciating equities and 10 appreciating stocks.
University Press lost 9.72 per cent to trade at N2.60, NGX Group fell by 6.71 per cent to N22.95, Caverton depreciated by 4.76 per cent to N1.00, Livestock Feeds went down by 3.57 per cent to N1.35, while Fidelity Bank declined by 3.53 per cent to N3.28.
At the close of transactions, Sovereign Trust Insurance gained 8.00 per cent to quote at 27 kobo, Chams grew by 4.17 per cent to 25 kobo, Regency Assurance improved by 3.85 per cent to 27 kobo, Ecobank appreciated by 3.29 per cent to N11.00, while Okomu Oil rose by 3.29 per cent to N216.90.
Latest News on Business Post