FG Sees 477% Rise in Nigeria's e-Commerce Revenue to $75bn in 2025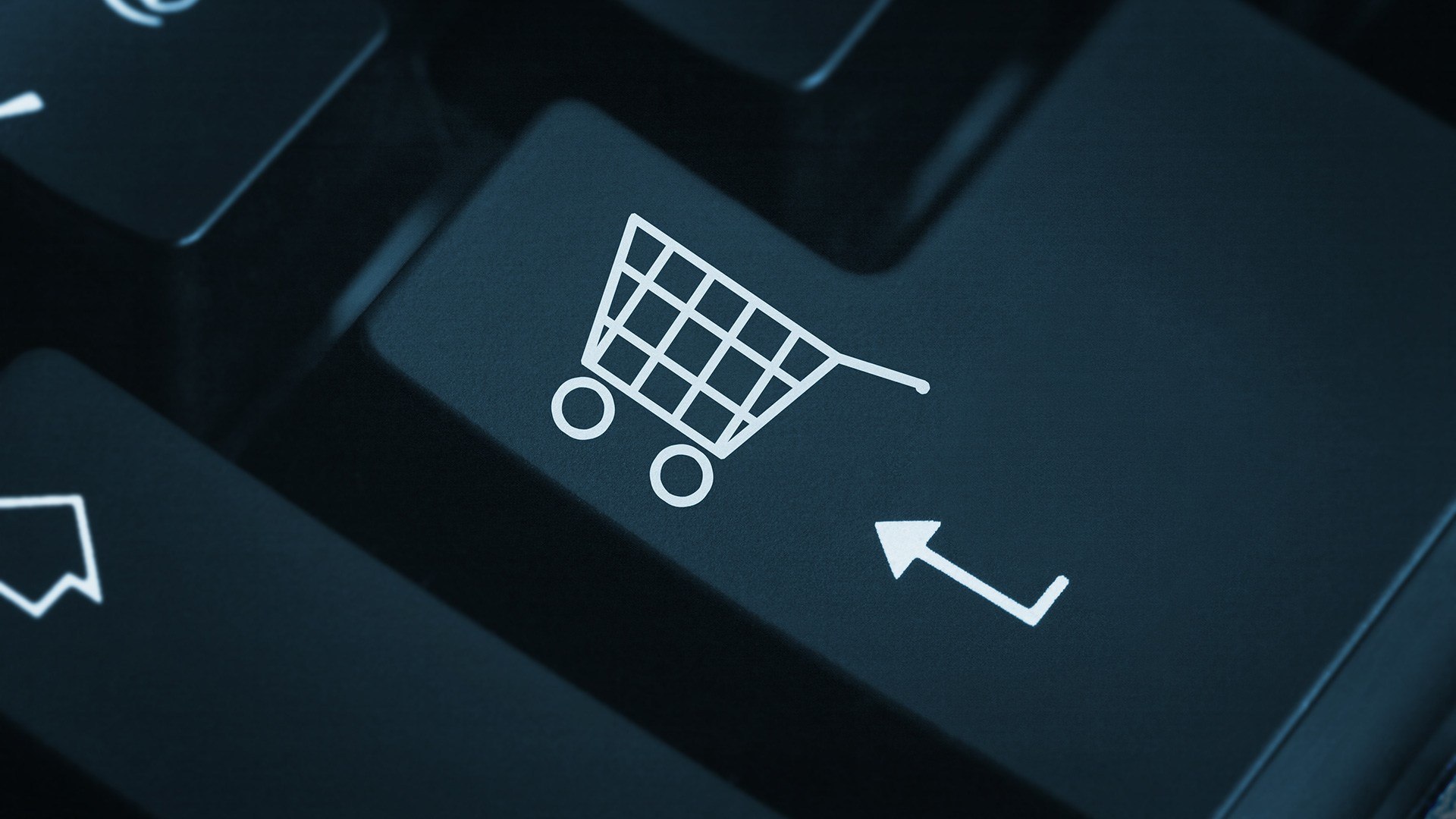 By Adedapo Adesanya
Nigeria's e-commerce revenue is expected to rise by 477 per cent to $75 billion in 2025 from the current $13 billion per annum, according to a forecast presented by the Federal Ministry of Industry, Trade and Investment.
The projection was given by Mrs Evelyn Ngige, Permanent Secretary of the ministry on Tuesday in Abuja at the second national e-commerce roundtable organised by the ministry.
Mrs Ngige, while speaking at the event themed e-Commerce in Post COVID-19 Economy, Potential Change in Business Process Outlook and Shifting Domestic and Global Policies on Commodity Trade, pointed out that Nigeria's e-commerce has grown from 14 per cent in 2019 to 17 per cent in 2020.
The roundtable's emphasis is on the development of the non-oil sector to generate employment and sustainable revenue earnings.
In a keynote address, the permanent secretary, represented by Mr Suleiman Audu, Director, Commodities and Export Department (CED) of the ministry, said the ministry "is passionate about the growing investment opportunities in the e-commerce value chain, which are capable of contributing significantly to the country's Gross Domestic Product (GDP).
"Interestingly, e-commerce provides an alternative to sustain businesses and preserve millions of jobs in the face of COVID-19 challenge.
"For instance, in China, e-commerce companies played a key role in the supply of food and other essential commodities to residents of Wuhan during the knockdown period in 2020.
"In addition, Amazon, a US-based company, as a leading e-commerce company in the world, expanded and employed additional 175,000 new workers during the period due to increasing online demands for goods and services."
However, she expressed displeasure on the shutting down of many industrial facilities, restriction of goods and movement and disruption of the global supply chain due to the economic effect of the global pandemic.
This, she said no doubt brought about a rise in the unemployment rate, a decline in revenue and an increase in the food security crisis.
The permanent secretary said the roundtable would widen its scope to cover emerging issues in the e-commerce landscape and implications for Nigeria, particularly relating to the operational, regulatory framework, and other key enablers.
She enjoined all to be forthcoming with ideas to guide policymakers, regulators and key players in the e-commerce ecosystem.
This is to enable them to provide the required enabling environment and incentives in line with global best practices for businesses to thrive in Nigeria.
Nigerian Exchange Rises 0.23% as Investors Mop up Bank Stocks
By Dipo Olowookere
The Nigerian Exchange (NGX) Limited extended its gains on Friday with a 0.23 per cent growth on the back of a sustained interest in bank stocks.
Business Post observed that investors mopped up equities of tier-one lenders yesterday and this buying pressure further lifted the All-Share Index (ASI) of the exchange by 88.15 points to 38,962.28 points from the previous day's 38,874.13 and pushed the market capitalisation higher by N46 billion to N20.300 trillion from N20.254 trillion.
The market breadth was positive during the session as there were 25 price gainers and 11 price losers, indicating a positive investor sentiment.
Pharma Deko topped the gainers' chart after its equity price went up by 9.74 per cent to N2.14. Sovereign Trust Insurance grew by 8.70 per cent to 25 kobo, Okomu Oil rose by 5.77 per cent to N110.00, Eterna appreciated by 4.95 per cent to N7.00, while Champion Breweries moved up by 4.71 per cent to N2.00.
On the reverse side, SCOA Nigeria topped the log with a price decline of 9.38 per cent to settle at 87 kobo. Presco went down by 8.18 per cent to N73.00, Regency Alliance fell by 6.38 per cent to 44 kobo, Total Energies depreciated by 3.61 per cent to N192.00, while Sterling Bank depleted by 1.34 per cent to N1.47.
A look at the performance of the five key sectors of the market showed that the banking space closed 1.86 per cent higher, the insurance sector rose by 0.27 per cent, the consumer goods counter appreciated by 0.06 per cent, while the energy index grew by 0.04 per cent, with the industrial goods sector closing flat.
The most traded stock on Friday was FBN Holdings as investors exchanged 481.5 million units valued at N3.6 billion.
Ecobank traded 16.6 million units worth N87.8 million, Zenith Bank transacted 12.0 million units valued at N279.0 million, Access Bank exchanged 11.6 million units worth N100.9 million, while Transcorp sold 9.4 million units for N8.7 million.
At the close of business, a total of 633.5 million shares worth N6.5 billion were traded in 3,228 deals as against the 125.8 million shares worth N1.3 billion transacted in 2,990 deals on Thursday, indicating a 403.61 per cent rise in the trading volume, a 409.36 per cent growth in the trading value and a 7.96 per cent jump in the number of deals.
FX Demand Pressure Crashes Naira by N1.22 at I&E
By Adedapo Adesanya
The Naira came under immense pressure on Friday against the United States Dollar at the Investors and Exporters (I&E) segment of the foreign exchange (FX) market as more customers approach the banks for their forex needs.
The Central Bank of Nigeria (CBN) had informed FX users to stop patronising traders at the unregulated segment of the market and use the I&E window for their forex transactions.
But it seems the traders at the official window are battling with FX supply as the demand pressure is taking its toll on the local currency, according to its performance yesterday.
Business Post reports that the domestic currency depreciated against the greenback on Friday by N1.22 or 0.30 per cent to close at N414.90/$1 compared with N413.68/$1 it was traded on Thursday.
It was observed that during the session, the value of trades increased by 10.1 per cent or $17.71 million to $193.59 million from the previous day's $175.86 million.
At the interbank segment of the market, the value of the indigenous currency also depreciated by 3 kobo to settle at N410.70/$1 in contrast to N410.67/$1 it traded at the preceding session.
As for the digital currency market, there was a downward movement in eight of the 10 tokens monitored by this newspaper yesterday as only the duo of Cardano (ADA) and the United States Dollar Tether (USDT) appreciated at the market by 1.2 per cent and 0.1 per cent respectively to settle at N1,374.04 and N576.01 apiece.
On the other hand, Ethereum (ETH) went down by 7.6 per cent to sell at N1,713,900.99, Litecoin (LTC) dipped by 6.6 per cent to trade at N86,848.72, while Dash (DASH) fell by 5.8 per cent to N97,992.14.
Also, Tron (TRX) declined by 3.9 per cent to finish at N53.39, Ripple (XRP) lost 3 per cent to trade at N559.99 Dogecoin (DOGE) depreciated by 2.4 per cent to trade N125.90, while Bitcoin (BTC) reduced by 1.9 per cent to close at N24,809,058.00.
Brent Climbs Above $78 as Supply Tightens
By Adedapo Adesanya
Brent crude oil rose above $78 a barrel on Friday, precisely to $78.09 per barrel after it appreciated by 1.09 per cent or 84 cents as global output disruptions forced energy companies to pull out large amounts of crude inventories.
Also during the session, the price of the United States West Texas Intermediate (WTI) crude futures improved by 0.63 per cent or 93 cents to finish at $73.98 per barrel.
The Brent posted its highest value since October 2018, while the WTI since July 2021.
It was also the third week of gains for Brent and the fifth for WTI mostly due to US Gulf Coast output disruptions from Hurricane Ida in late August.
The market has been bullish since news of US crude stocks dropped to their lowest since October 2018 and the broader market received more clarity about the US Federal Reserve next policy moves.
After the US Fed signalled that it could begin tapering asset purchases as soon as November and potentially start raising interest rates as soon as next year, oil market participants turned their focus to global oil inventories, especially those in the United States.
The aftermath of Hurricane Ida is still curtailing oil production in the world's largest producer, with 16 per cent of crude oil production in the Gulf of Mexico still offline, according to the latest data from the country's Bureau of Safety and Environmental Enforcement (BSEE).
The market also gained as US oil refiners were hunting to replace Gulf crude, turning to Iraqi and Canadian oil while Asian buyers have been pursuing Middle Eastern and Russian grades, analysts and traders said.
Positives from one of the world's biggest exporters, India helped the market as crude imports rose to a three-month peak in August, rebounding from July's near one-year low.
And the fact that some members of the Organisation of the Petroleum Exporting Countries and allies (OPEC+) have struggled to raise output due to under-investment or maintenance delays during the pandemic also added to the bullish sentiment.
Iran, which wants to export more oil, said it will return to talks on resuming compliance with the 2015 Iran nuclear deal very soon, but gave no specific date. The return of Iranian oil may be damaging to the market since it is exempted from OPEC cuts.
Latest News on Business Post