First Bank Partners NESG To Host 22nd Economic Summit
By Modupe Gbadeyanka
First Bank of Nigeria Limited and FBN Merchant Bank Limited have entered into a partnership agreement with the Nigerian Economic Summit Group to host the 22nd Nigerian Economic Summit (NES#22) themed 'Made in Nigeria.'
This, the financial institution explained, is part of its continued commitment to drive financial inclusion and sustainable national economic development.
MD/CEO of First Bank of Nigeria Limited and Subsidiaries, Dr Adesola Adeduntan, explained that, "FirstBank supports initiatives that create opportunities for the advancement of inclusive and sustainable growth of the Nigerian economy."
Dr Adeduntan said further that, "As a nation builder, FirstBank will continue to lead the discourse on how best to achieve competitiveness and inclusive growth in a sustainable way to stimulate structural and fiscal changes required to strengthen the Nigerian economy.
"These will be achieved through measurable outcomes which are crucial in defining the agenda that will help in making Nigeria's socio-economic environment globally competitive."
Mrs Ibukun Awosika, Chairman, First Bank of Nigeria Limited and CEO of Sokoa Chair Centre will be joining a c-suite panel of Ministers and Industry captains to lead the discourse on the "Ease of Doing Business" in Nigeria at the event.
She will also headline a special documentary on leading indigenous entrepreneurs that will be shown for the first time at the opening session of the summit to highlight the possibilities of building globally successful businesses out of Nigeria.
The summit, scheduled to hold at the Transcorp Hilton, Abuja from October 10 – 12, 2016, will be declared open by President Muhammadu Buhari.
Mr Buhari will also lead a Presidential Policy dialogue which will focus on key strategic elements required to drive global competitiveness and sustenance for made in Nigeria products and services and strengthen Nigeria's economy via plenary sessions; while the Vice President, Prof Yemi Osinbajo, will lead the Roundtable Session on job creation, skills acquisition and development at the Summit.
Other high level dignitaries expected at the summit include Mrs Kemi Adeosun, Minister for Finance; Mr Kayode Akinkugbe, MD, FBN Merchant Bank Limited; and Dr Adeduntan among others.
The summit provides a veritable platform to facilitate stakeholders' discussions/agreements on the practical issues, opportunities that abound, policies and regulations needed to make 'Made In Nigeria' a success in the country.
It will also aid the formulation of smart strategies aimed at achieving self-sufficiency and value-addition capacities for several products and services in the shortest possible span and highlight the significant role of public-private sector dialogue in national transformation.
The event is projected to drive consciousness and build national consensus on what is urgently required to rebuild, revamp and reinforce public-private dialogue for a collaborative and an all-inclusive economic growth.
CitiTrust Lifts Over-the-Counter Bourse by 0.05%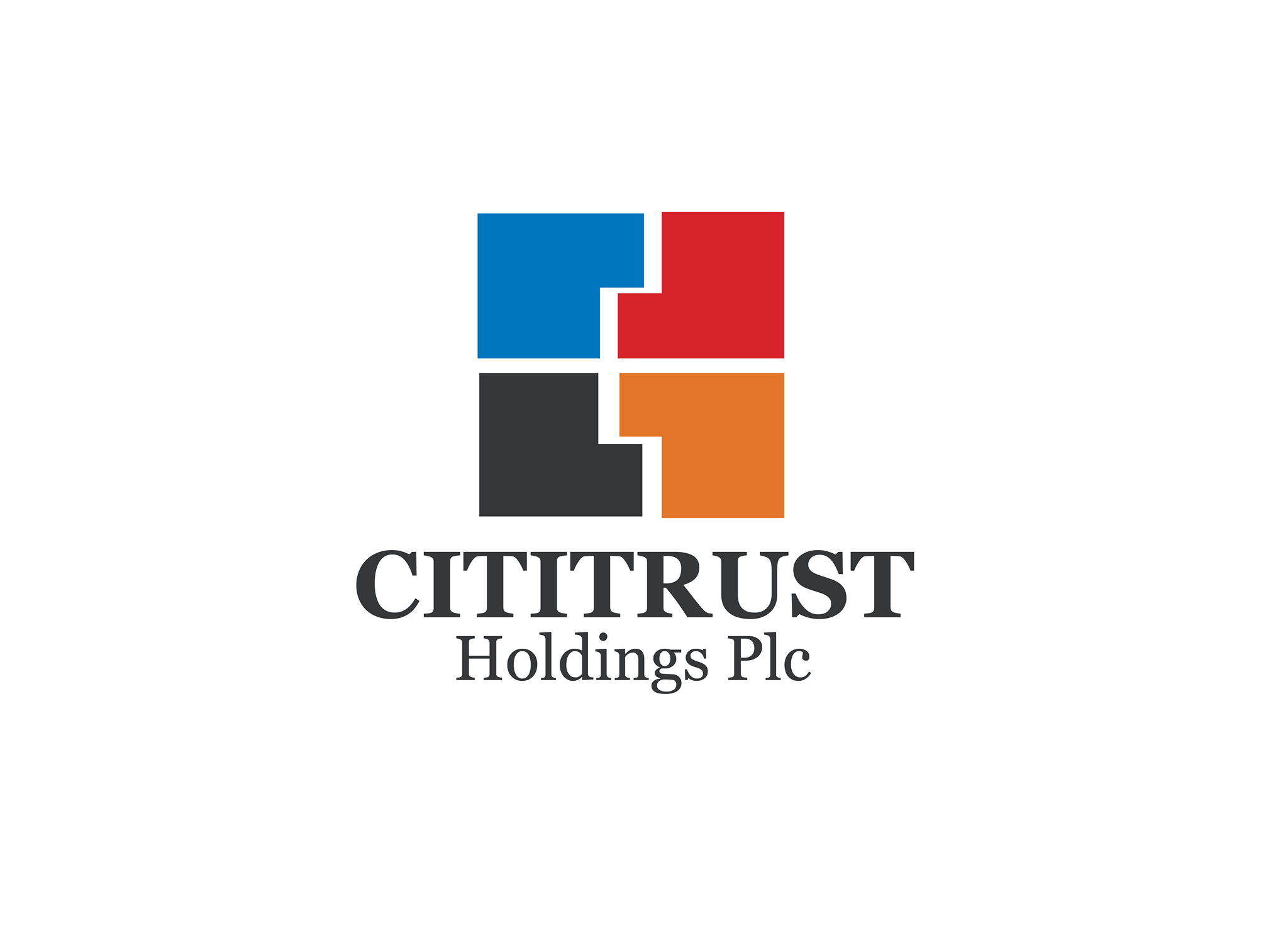 By Adedapo Adesanya
CitiTrust Holdings Plc played the central role in lifting the National Association of Securities Dealer (NASD) Over-the-Counter (OTC) Securities Exchange by 0.05 per cent on Thursday, August 11.
This raised the NASD market capitalisation by N550 million yesterday to N1.007 trillion from the previous day's N1.006 trillion as the NASD Unlisted Securities Index (NSI) went up by 0.41 points to wrap the session at 765.28 points compared with 764.87 points of the previous session.
On Thursday, the stock price of CitiTrust Holdings Plc rose by 55 Kobo to N11.90 per share from the N11.35 per share it was sold in the Wednesday session.
A look at the trading activity indicated that there was an 86.5 per cent increase in the volume of securities traded at the bourse yesterday to 111,021 units from the previous trading day's 59,538 units.
However, the value of shares transacted by market participants went down by 41.7 per cent to N2.7 million from N4.6 million just as the number of trades reduced by 43.8 per cent to nine deals from the 16 deals executed a day earlier.
AG Mortgage Bank Plc remained the most traded stock by volume on a year-to-date basis with the sale of 2.3 billion units worth N1.2 billion, (Central Securities Clearing System) CSCS Plc stood in second place with the sale of 686.5 million units worth N14.2 billion, while Food Concepts Plc was in third place with the sale of 147.8 million units valued at N128.4 million.
Also, CSCS Plc was the most traded stock by value on a year-to-date basis with a turnover of 686.5 million units valued at N14.2 billion, VFD Group Plc was in second place with the sale of 11.1 million units worth N3.3 billion, while FrieslandCampina WAMCO Nigeria Plc in third place has transacted 13.9 million units valued at N1.7 billion.
Value of Naira Falls at P2P, I&E, Parallel Market Forex Scarcity Worsens
By Adedapo Adesanya
The Naira further weakened against the United States Dollar in the various segments of the foreign exchange (forex) as the scarcity of hard currencies is getting worse, putting pressure on the local currency.
In the Peer-to-Peer (P2P) segment, the Nigerian currency was battered by the Dollar by N6 or 0.87 per cent to settle at N696/$1 versus the previous day's value of N690/$1 and in the Investors and Exporters (I&E) window, the domestic currency fell by N1.50 or 0.29 per cent to trade at N430.25/$1 in contrast to Wednesday's value of N428.75/$1 as the turnover for the session stood at $58.37 million.
Also, in the parallel market, the Naira depreciated by N8 or N1.19 per cent to quote at N680/$1 compared with the previous day's value of N672/$1 and in the interbank segment, the domestic currency lost N5.51 against the Pound Sterling to sell for N513.10/£1 in contrast to N507.59£1 and against the Euro, the Nigerian currency went down by N4.7 to close at N433.78/€1 versus the N429.08/€1 it was sold a day earlier.
In the cryptocurrency market, the bears maintained their grip as nine of the 10 tokens tracked by Business Post pointed south, with Solana (SOL) losing 4.1 per cent to sell at $42.94.
Cardano (ADA) recorded a 2.9 per cent fall to sell at $0.5288, Binance Coin (BNB) recorded a 2.9 per cent depreciation to trade at $323.25, TerraClassicUSD (USTC) retreated by 2.7 per cent to quote at $0.0292, Bitcoin (BTC) fell by 2.5 per cent to sell at $23,939.78, Ripple (XRP) recorded a 1.2 per cent loss to trade at $0.3769, Dogecoin (DOGE) depreciated by 1.7 per cent to trade at $0.0708, Litecoin (LTC) lost 0.9 per cent to settle at $61.68, while Ethereum (ETH) declined by 0.1 per cent to sell at $1,888.23.
However, the value of the US Dollar Tether (USDT) remained unchanged yesterday at $1.00.
Crude Oil Jumps 2% as IEA Forecast 2022 Demand Growth
By Adedapo Adesanya
Prices of crude oil expanded by more than $2 on Thursday after the International Energy Agency (IEA) raised its demand growth forecast for this year.
Brent crude futures gained $2.20 or 2.3 per cent to settle at $99.60 a barrel while the United States West Texas Intermediate (WTI) crude futures rose by $2.41 or 2.6 per cent to $94.34 per barrel.
Global crude oil demand will rise by 2.1 million barrels per day this year, the IEA said in the latest monthly edition of its flagship Oil Market Report, spurred by the switch from gas to oil for electricity generation.
The new number is 380,000 barrels per day higher than the previous monthly forecast. It also means that the IEA now expects global oil demand this year to average 99.7 million barrels daily.
Supply, according to the IEA, already exceeds demand, as it hit 100.5 million barrels per day last month, with production from the Organisation of the Petroleum Exporting Countries and allies (OPEC+) adding 530,000 barrels per day in line with the production increase deal and non-OPEC+ output rising by 870,000 barrels per day.
"With several regions experiencing blazing heatwaves, the latest data confirm increased oil burn in power generation, especially in Europe and the Middle East but also across Asia," the International Energy Agency said in its report. "Fuel switching is also taking place in European industry, including refining," it said.
The agency also revised upwards its forecast for oil supply for the full year, noting a smaller than expected decline in Russian oil production and exports.
By contrast, OPEC cut its 2022 forecast for growth in world oil demand, citing the impact of Russia's invasion of Ukraine, high inflation, and efforts to contain the pandemic.
OPEC expects 2022 oil demand to rise by 3.1 million barrels per day, down 260,000 barrels per day from the previous forecast. It still sees a higher overall global oil demand figure than the IEA for 2022.
OPEC+, however, is not eager to tap into this effective spare capacity, which would diminish the group's power to respond to market emergencies with increased production.
After OPEC+'s last meeting in early August, OPEC+ referred to its "severely limited" spare capacity, which should be used with "great caution in response to severe supply disruptions", reinforcing the IEA's predictions that additional OPEC+ output increases are unlikely in the coming months.
Latest News on Business Post