Flutterwave Unveils e-Commerce Platform for SME Growth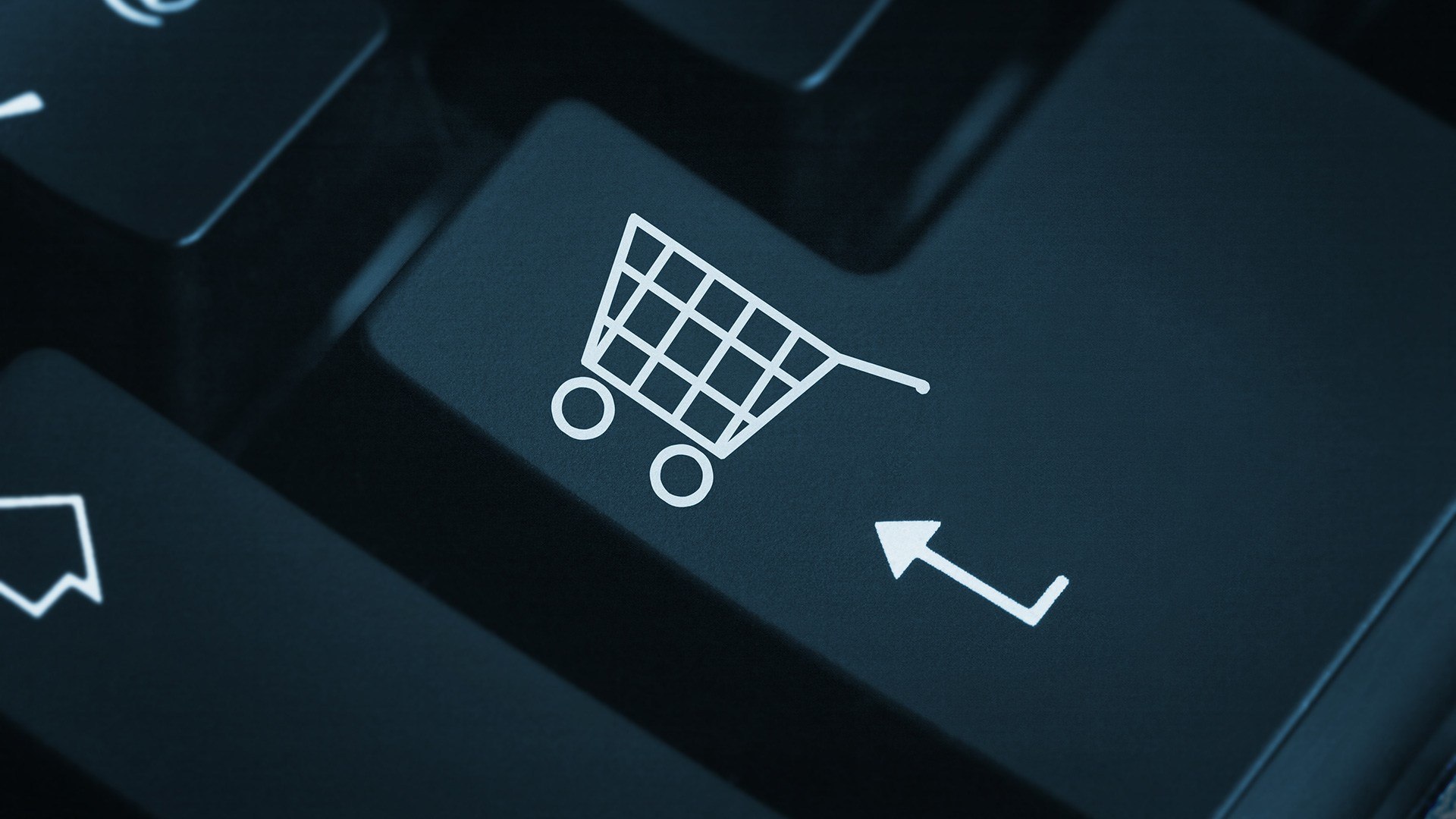 By Aduragbemi Omiyale
A new e-commerce platform to scale the growth of Small and Medium Enterprises (SMEs) has been introduced by Flutterwave, Africa's leading payments technology company.
The new platform called Flutterwave Market is an extension of the Flutterwave Store service that will bring together a collection of merchant stores in one place.
A statement issued by the company said Flutterwave Market brings e-commerce a step closer to the brand's merchants and their customers.
The aim of the new Flutterwave Market is to help merchants reach new customers and ultimately increase sales and revenue. This will not only make it easier for customers to shop from a range of Flutterwave Store merchants but will also enable customers to seamlessly shop across a variety of products from different businesses at their convenience.
The Flutterwave Market will display Flutterwave stores across various product categories and countries. It will include features such as product search, category display and country filter to help enhance the shopping experience.
The solution will display product categories such as men and women's fashion, beauty and food—in line with the preferences of most shoppers on Flutterwave Store. Shoppers will be able to order products and have the products delivered at their preferred locations, the firm said.
Recent data from Statista shows that as of 2020, the number of digital buyers in Africa experienced an increase to 281 million. The number of e-commerce users in the continent is also estimated to grow significantly, reaching over 334 million in 2021. By 2025, they could be roughly 520 million, almost doubling the number in 2019.
"This is an exciting next chapter for the Flutterwave brand, and we're excited to introduce this new marketplace experience to our merchants worldwide," said Olugbenga 'GB' Agboola, Founder and Chief Executive Officer of Flutterwave. "Flutterwave Market is a fully functional e-commerce service that serves as a megastore where buyers can purchase a variety of goods from multiple sellers under one roof."
"Since the successful launch of Flutterwave Store, we have listened to our customers and acted on what they need to scale their businesses. Launching the new marketplace will transform their business, taking it to the next stage of growth. Flutterwave Market is for us a way to create endless possibilities for our Flutterwave Store users. We're not merely aggregating existing stores, we're positioning them to make more sales," he added.
Flutterwave Store was launched in April 2020 with the aim of keeping the lights on for small businesses following lockdown due to the Covid-19 pandemic across various countries. The e-commerce solution has grown to over 30,000 businesses to date while adding features like discount codes and multiple product uploads. The Flutterwave Market provides an additional opportunity for shoppers to discover and shop from these businesses as opposed to only following their store link.
John Holt Shares Leap 30.16% at Stock Market in One Week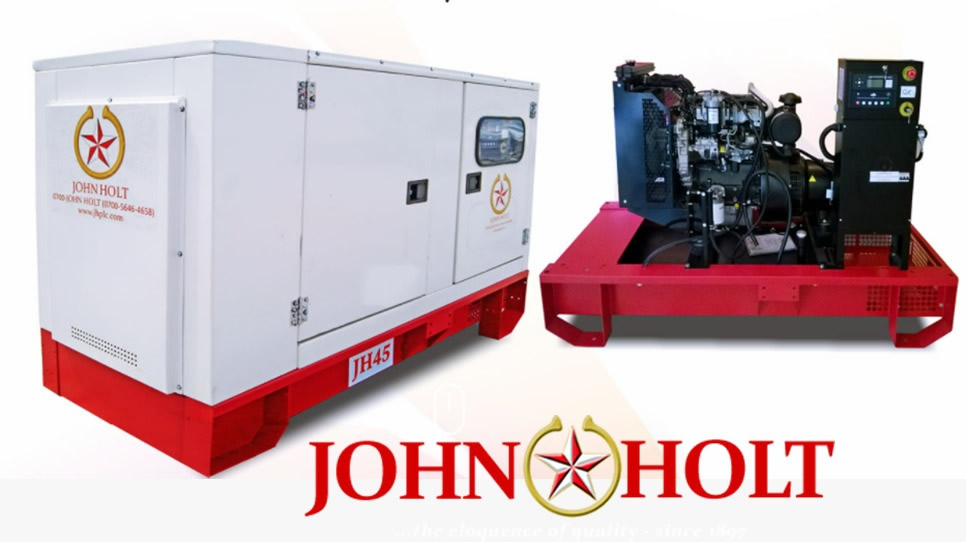 By Dipo Olowookere
Shares of John Holt Plc grew by 30.16 per cent last to 82 Kobo from the previous week's 63 Kobo as investors are beginning to look in the direction of the construction company's stocks at the Nigerian Exchange (NGX) Limited.
The organisation was among the 34 equities that gained points in the week compared with the preceding week's 16 equities as traders are starting to show interest in the market ahead of the earnings season.
Cornerstone Insurance appreciated in the week by 30.97 per cent to 75 Kobo, Okomu Oil gained 12.09 per cent to sell for N216.90, The Initiates rose by 10.00 per cent to 44 Kobo, while FBN Holdings improved by 9.95 per cent to N11.60.
In the week, 29 shares depreciated in price compared with the preceding week's 56 shares and the heaviest loser was PZ Cussons, which fell by 18.40 per cent to N10.20. University Press dropped 10.42 per cent to N2.58, Prestige Assurance went down by 10.00 per cent to 36 Kobo, NGX Group depleted by 9.55 per cent to N22.25, while Honeywell Flour reduced by 8.91 per cent to N2.76.
According to data from the exchange, a total of 93 equities closed flat against the 84 equities recorded in the previous week.
Business Post reports that the All-Share Index and the market capitalisation improved last week by 0.24 per cent to 51,829.67 points and N27.942 trillion respectively.
Similarly, all other indices finished higher with the exception of the Afr bank value, AFR Div Yield, MERI Value, consumer goods, oil/gas and industrial goods indices which depreciated by 0.43 per cent, 0.36 per cent, 0.38 per cent, 0.40 per cent, 0.25 per cent and 0.13 per cent apiece while the sovereign bond index closed flat.
The exchange witnessed a rise in the transaction level in the week as traders bought and sold 1.348 billion shares worth N24.487 billion in 22,155 deals in contrast to the 1.121 billion shares worth N13.703 billion that exchanged hands in 22,350 deals a week earlier.
Financial stocks led the activity chart with 1.009 billion units valued at N6.796 billion traded in 11,352 deals, contributing 74.87 per cent and 27.75 per cent to the total equity turnover volume and value respectively.
Conglomerates equities followed with 79,616 million units worth N144.549 million in 689 deals and the third place was occupied by energy shares with 72.996 million units worth N1.862 billion in 1,799 deals.
Mutual Benefits Assurance, Living Trust Mortgage Bank and GTCO were the busiest stocks with a turnover of 484.839 million units worth N2.414 billion in 2,410 deals, accounting for 35.97 per cent and 9.86 per cent of the total trading volume and value respectively.
SERAP Tasks FG to Recover Missing N105.7bn to Fund Universities
By Adedapo Adesanya
The federal government has been tasked to urgently recover the missing N105.7 billion of public funds from ministries, departments and agencies (MDAs) to fund the country's public tertiary institutions.
The charge was given by the Socio-Economic Rights and Accountability Project (SERAP) in a letter to President Muhammadu Buhari dated July 2, 2022.
The group, in the letter signed its deputy director, Mr Kolawole Oluwadare, noted that the money could be used to improve the welfare of members of the striking Academic Staff Union of Universities (ASUU).
"Pending the recovery of the missing public funds, we urge you to redirect some of the presidency's budget of N3.6 billion on feeding and travels, and the N134 billion allocated to the National Assembly in the 2022 budget to meet the demands by ASUU," it stated, urging the President to "send to the National Assembly a fresh supplementary appropriation bill, which reflects the proposed redirected budget, for its approval."
"Meeting the demands by ASUU would confront the persistent and widening inequality in educational opportunity, and promote equal protection for poor Nigerian children," the association said, adding that, "The apparent failure by your government to agree with the reasonable demands by ASUU, implement the good faith agreement with the union and to satisfactorily resolve the issues has kept poor Nigerian children at home while the children of the country's politicians attend private schools."
The ASUU accused the government of poor commitment to the payment of academic earned allowance (EAA); poor funding, the continued use of the Integrated Personnel Payroll Information System and refusal to adopt the Universities Transparency and Accountability Solution (UTAS), among others.
SERAP lamented, "The poor treatment of Nigerian children in the country's public tertiary institutions," saying it is "inconsistent and incompatible with the Nigerian Constitution and the country's international human rights obligations."
"Widening inequalities in the area of education bear all the more dramatic consequences given the importance of education, as an empowering right, in giving the possibility to all to explore and realise their potential.
"Inequalities in education have a rolling effect, leading to even more and continued inequalities in the future."
"Apart from being a right in itself, the right to education is also an enabling right. Education creates the 'voice' through which rights can be claimed and protected, and without education, people lack the capacity to achieve valuable functioning as part of living.
"If people have access to the education they can develop the skills, capacity and confidence to secure other rights. Education gives people the ability to access information detailing the range of rights that they hold, and government's obligations."
"We would be grateful if the recommended measures are taken within seven days of the receipt and/or publication of this letter. If we have not heard from you by then, SERAP shall take all appropriate legal actions to compel your government to comply with our request in the public interest," it stated.
Nigeria Loses $1bn to Crude Oil Theft in Q1 2022
By Adedapo Adesanya
The Nigerian Upstream Petroleum Regulatory Commission (NUPRC) has disclosed that Nigeria lost $1 billion in revenue during the first quarter of this year due to crude oil theft.
According to Mr Gbenga Komolafe, the head of the commission, out of the 141 million barrels of oil produced in the first quarter of 2022, only about 132 million barrels of oil were received at export terminals.
"This indicates that over nine million barrels of oil were lost to crude oil theft… this amounts to a loss in government revenue of about $1 billion… in just one quarter," Mr Komolafe said.
"This trend poses an existential threat to the oil and gas sector and by extension, the Nigerian economy if not curbed," he added.
The petroleum industry regulator said that crude oil theft has increased to a daily average of 108,000 barrels in the first quarter of 2022 from 103,000 barrels in 2021.
The theft has resulted in the declaration of force majeure at Bonny Oil & Gas Terminal, a pipeline transporting crude from the oil-rich Niger Delta to export vessels, among others, creating a hostile environment and disincentive to investors.
Nigeria loses millions of barrels of crude oil a year because of theft and vandalism including the tapping of crude from a maze of pipelines owned by oil majors.
This has restricted the country from meeting the 1.799 million barrels per day of crude oil production allocated to it by the Organisation of the Petroleum Exporting Countries and allies (OPEC+) for consecutive months.
Recently, the country for yet another month failed to meet its crude oil production output as it recorded a decline of 80,000 barrels per day in June.
Earlier in May, Nigeria lost 45,000 barrels per day, making it the largest laggard among the countries not exempted from the 2020 output deal.
According to a Reuters survey, secondary data from sources showed that this decline occurred as a result of outages and maintenance curbed output.
Latest News on Business Post