Flywire, Flutterwave Partner on Cross-Border Transactions in Nigeria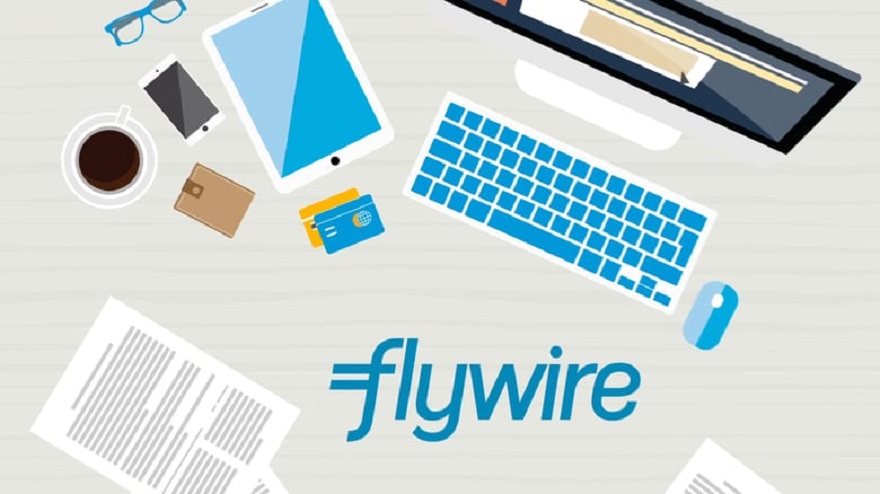 By Dipo Olowookere
A deal to make cross-border money transactions easier in Nigeria has been entered into between Flywire and Flutterwave.
Flywire is a provider of global payment and receivables solutions for education, healthcare, and business, while Flutterwave is a payments' API platform that makes it easier for banks and businesses to process payments across Africa.
With the partnership, Flywire will integrate Flutterwave's Rave payment platform as a preferred option for students, patients, and businesses in Nigeria making cross-border payments via the Flywire platform.
Nigeria is a thriving market for cross-border payments and is the number one source of international students and patients from Africa with approximately 15,000 Nigerians studying at British colleges and universities during the 2016/2017 academic year.
Another 10,000 plus studied in the US, contributing an estimated $ 301 million to the US economy.
According to the World Bank, Nigerian's also spend $1 billion annually on medical treatment abroad and Nigeria also has a thriving global trade, exporting almost $35 billion worth of goods and services each year, and importing over $30 billion worth of goods and services each year.
Co-founder and CEO of Flutterwave, Iyinoluwa Aboyeji, while commenting on the deal, stated that, "Despite the billions of dollars being invested in international education, healthcare and business goods and services by Africans every year, the payment process remains complex and slow, with too much paperwork, and costly information gaps."
"Our partnership with Flywire makes it possible for people in Nigeria and all across Africa to make these investments more confidently and hassle-free.
"We are very proud to partner with Flywire to enable more Africans to become citizens of the world," Aboyeji enthused.
Flywire provides businesses, educational institutions, and healthcare providers with the ability to offer their customers a highly-tailored, international payment experience – customized by country, currency and vertical.
Flutterwave provides end-to-end payments technology and infrastructure which enables payment service providers, global merchants, licensed money transfer operators and pan-African banks to process payments to and from Africa with one API integration. The solution integration is available immediately.
Also commenting, the , CEO of Flywire, Mike Massaro, stated that, "Nigeria can be a very complex foreign exchange environment.
"Together with Flutterwave, we're removing a lot of that complexity and providing a more seamless payment experience for international students, patients, and businesses.
"Nigerians will now have the convenience of being able to make digital, cross-border payments in their local currency, through ebank transfers, credit/debit cards, and mobile payments.
"Our partnership will also streamline the reconciliation of these payments on the receiving end for schools, hospitals and businesses," Massaro added.
Experts Foresees NGX Technology Board Deepening Capital Market
By Aduragbemi Omiyale
Experts in the Nigerian financial markets have expressed optimism about the proposed NGX Technology Board's positive impact on the capital market and the economy.
The Nigerian Exchange (NGX) Limited plans to establish this platform to attract the listing of technology companies, giving them an avenue to raise funds to expand their operations.
On Thursday, October 6, 2022, the exchange held a seminar themed Enabling the Next Wave of Growth for Technology Companies in Africa. It was held to allow stakeholders to discuss ways to make things better for players in the sector.
Speakers at the event included the Senior Special Assistant to the President on Digital Transformation, Mr Oswald Osaretin Guobadia; Kendall Ananyi, Chief Executive Officer, Tizeti; Vice President, Cardinalstone, Mrs Onyebuchim Obiyemi; CEO, Opay, Mr Olu Akanmu; Managing Director, Nigerian Capital Market Institute, Timi Agama; Head, Financial Markets Support and Development Division, Financial Markets Department, CBN, Mr  Demenongu J. Yanfa; and President, Pension Funds Operators Association of Nigeria (PenOp), Oguche Agudah.
Others were the CEO, Central Securities and Clearing System (CSCS) Plc, Jalo Waziri; Partner, Fund the Gap Alliance, Segun Cole; Associate Dean, Lagos Business School, LBS, Prof. Olayinka David-West; Representative of London Stock Exchange and Director, Tech Sector Specialist, Shah Neil; Co-Founder/COO, One Watt Solar Director, Jubril Adeojo; CEO Future Africa, Iyinoluwa Aboyeji and Chief Growth officer, Halo Invest, Nnenna Onyewuchi.
In his remarks, the Chairman of NGX, Mr Abubakar Mahmoud, represented by NGX board member, Mrs Angela Adebayo, said that Nigeria is home to several unicorns like Flutterwave, Andela, Jumia, Opay which have valuations surpassing $1 billion.
"As a sustainable exchange championing Africa's growth, NGX is positioned to support the growth of the next wave of technology companies.
"It is stimulating the capital market, providing a tailored platform for tech companies in Nigeria and wider Africa to access growth capital whilst providing exit opportunities for all investors.
"The next wave of growth for home-bred technology companies needs to be anchored on sustainability, agility, collaboration and digital innovation, and these are elements that NGX represents," he said.
Director-General of the Securities Exchange Commission (SEC), Mr Lamido Yuguda, represented by Dayo Obisan, Executive Commissioner, Operations, SEC, while delivering his goodwill message, noted that with the several developments recorded in the technology space, Africa remains a continent with the highest potential when it comes to tech and innovations and as such, its ability to determine its future digitally must be accelerated by strengthening its technological capabilities.
According to him, "Africa has the potential to grow into a technological giant with the right enablement, and SEC will support laudable initiatives aimed at improving on the capacity of our market to develop a robust ecosystem for the Nigerian capital market."
Also, the CEO of NGX, Mr Temi Popoola, while speaking on the proposed NGX Technology Board, said, "The exchange, in conjunction with other major stakeholders, including SEC, CBN, CSCS and PenOp, are working tirelessly to launch and on-board a new asset class.
"The specialised technology board aims to encourage the listing of companies in the technology space, provide increased transparency, and visibility on foreign investment activities in tech companies and local tech startups."
Giving the keynote address, the Deputy Governor, Financial Systems Stability Directorate, CBN, Mrs Aisha Ahmad, noted that tech had grown from an enabler of business to a fully-fledged sector as some of the largest companies in the world like Meta and Google.
"Africa is a $2.7 trillion economy, and for this growth to translate into broader economic impacts, we need more local investor participation. I'm particularly excited about NGX's Technology Board plan, which will help grow the listings of Nigerian and African tech companies. It will aid price discovery of tech industry valuations and channel capital to tech and other sectors," she said.
Panellists at the first panel titled The Path to Tech Listings – Leveraging Capital Market for Exponential Growth agreed that the proposed launch of NGX Technology Board is timely as it addresses challenges startups face with funding and capital formation during their developmental stage.
Additionally, they noted that having major stakeholders like NGX, SEC and CBN champion the Board would attract foreign investor participation, especially in terms of liquidity.
The second panel, themed Beyond Tech – Regulation as an Enabler for Technology Board Listings and Investor Protection, highlighted policies and the right standards as key factors in creating an enabling environment for tech listings and investor protection.
The panellists noted that regulators should be concerned about the companies listed, the governance structure, evaluations, returns and their positive impact on Nigeria's economy, such as introducing new founders to the market and creating employment for Nigerians.
Helicarrier Acquires Stake in Accrue to Drive Crypto, Stock Investment
By Adedapo Adesanya
Helicarrier, the owning company of Buycoins and Sendcash, has announced that it has completed the signing of definitive agreements to acquire a significant equity interest in Accrue.
As part of this agreement, Buycoins Basic will be transitioning into Accrue effective immediately.
This means Buycoins Basic will now be onboarded on Accrue and position the company for more growth as it pursues cryptocurrency acceptance and adoption in Africa while helping users to grow their wealth with low-risk investment options.
Mr Timi Ajiboye, CEO of Helicarrier, said, "Embarking on this partnership underscores our dedication to democratising wealth building on the continent. Accrue has built the perfect wealth-building tool for the internet-powered African, and we're excited to bring that experience to 100k+ Buycoins users."
In a statement sent to customers and seen by Business Post, Helicarrier and Accrue have a long history together as the company was the first investor in Accrue, which ex-Helicarrier teammates founded.
"The mission to help Africans build wealth by leveraging transformational digital currency technology is a shared driving force for both companies," the statement read.
On his part, Mr Clinton Mbah, co-founder of Accrue, noted that, "Everything you love about Helicarrier culture and its products — ease of use, timely customer support, fantastic product sense, execution speed, technical chops, and tenacity in the face of adversity, are tenets we brought over to Accrue. We're committed to these tenets forever."
Accrue is a long-term wealth-building app built for beginners to invest. Users can save in Dollars (stablecoins), earn up to 6 per cent annual interest, and auto-invest in top-performing stocks and cryptocurrencies with minimal risk and likelier profit.
Accrue is available for users across Ghana and Nigeria, with support for more African countries coming soon.
Helicarrier, founded in 2017, has several interests in the African fintech space, and its products include Buycoins Pro, the order book for advanced crypto traders, Sendcash which lets users send money to and from Africa easily powered by crypto for the best exchange rates and fastest delivery times.
Helicarrier also owns significant equity in other pioneering products like Abacus.
Inflation in Nigeria Will Remain High Through 2023—S&P
By Aduragbemi Omiyale
A rating company, S&P Global Ratings, has projected that inflation in Nigeria will remain high through 2023 as a result of rising energy prices and tensions in the food-producing regions of the country, majorly the northern part.
The National Bureau of Statistics (NBS) last month said inflation increased by 20.52 per cent in August 2022, forcing the Central Bank of Nigeria (CBN) to increase the Monetary Policy Rate (MPR) by 1.50 per cent to 15.5 per cent from 14.0 per cent.
For S&P, the central bank may have to continue to hike the rates because inflation will continue to face north till next year unless the government takes action to ease the energy crisis and insecurity in the country.
"Rising production costs for the corporate sector, due to high energy prices, and tensions in the food-producing middle belt, will likely keep inflation in double digits through 2023," the agency said in a statement made available to Business Post.
In the disclosure, the firm warned that Nigerian banks could see a decline in their earnings. It further said the lenders could suffer weaker lending growth and asset quality due to the rate hike by the apex bank.
S&P further disclosed that the increase in the cash reserve ratio to 33.5 per cent from 27.5 per cent last month by the CBN could likely lead to a freeze in lending in the short term and squeeze net interest margins, especially if raised higher.
It was also stated that the harsh macroeconomic situation in Nigeria would deplete banks' earnings as non-performing loans (NPLs) increase and net interest margins decline.
"We expect the banking sector's NPL ratio will deteriorate to 5.5 per cent on average in 2022 after improving to 5 per cent at year-end 2021, while the return on equity moderates to 13 per cent from 14 per cent," the agency said.
Latest News on Business Post