How to Build an Investment Portfolio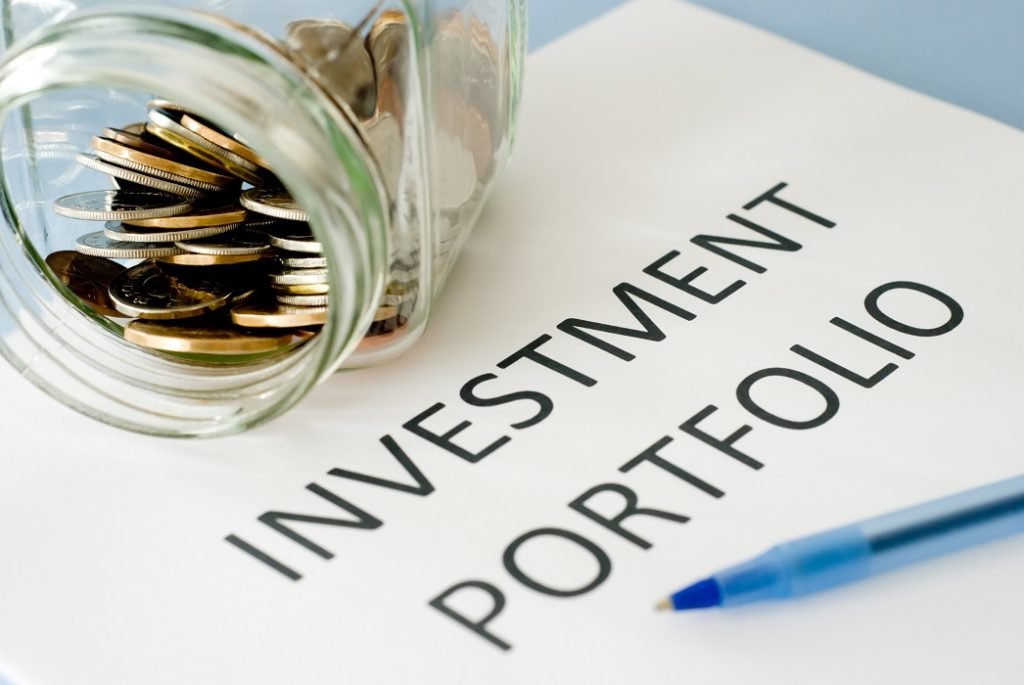 By FBNQuest
Every investor who desires to build and grow wealth should have an investment portfolio. Wealth creation efforts are less likely to succeed if they are approached haphazardly, so building an investment portfolio is a great way to add the necessary strategy and intention to these efforts.
An investment portfolio, simply defined, is a collection of all the assets an investor owns. It can be likened to a roof under which you house all your investments. A good investment portfolio will be diversified and contain a wide variety of assets such as stocks, bonds, mutual funds, real estate, fine art, gold etc.
Types of Investment Portfolios
There are five major types of investment portfolios and they are built by taking the financial goals and risk appetite of the investor into consideration.
The Aggressive Portfolio – This type of portfolio is specially designed for investors with a high tolerance for risk. Investments that fall under this category are high risk but also have the potential to yield high returns. High beta stocks are an example of this kind of asset. They are more volatile and experience a greater fluctuation in price when compared to the overall market.
The Defensive Portfolio – This category is for people who have a low-risk appetite. Building a defensive portfolio usually involves investing in stocks of companies that will stay in business no matter what. These are companies that make products that are important for everyday survival.
The Income Portfolio – The goal of an income portfolio is to generate positive cash flow. This includes stocks that pay regular dividends and provide a steady source of income for the investor. An income portfolio can serve as a great supplement to an investor's salary or retirement income.
The Speculative Portfolio – This portfolio is also tailored to an investor with a high-risk tolerance. It basically involves pre-empting which stocks are likely to do well. An example of speculative investment is an initial public offering (IPO) of a new tech company. Financial advisors usually advise investors against putting more than 10 per cent of their investment funds into such assets.
The Hybrid Portfolio – The hybrid portfolio, as the name implies, is a combination of different assets. This portfolio encourages diversification and provides the investor with a diversified portfolio which can include stocks, mutual funds, bonds, commodities, real estate, and even art. This portfolio category comes with the advantage of flexibility for the investor; it also reduces the negative impact of losses from one asset class.
How to start building an investment portfolio
Building an investment portfolio can seem like an uphill task, but it does not have to be. The first step is to identify your financial goals. As Bloomberg financial analyst and Chief Investment Officer of Ritholtz Wealth Management LLC, Barry Ritholtz aptly points out: "When it comes to investing, there is no such thing as a one-size-fits-all portfolio."
Identifying your unique goals will determine if your money should go into short-term or long-term investments. It will also predict what kind of portfolio would be best suited to your needs. A portfolio tailored towards retirement will be different from one that is intended to provide income within the next five years.
It is also important to assess your risk tolerance. If you are risk-averse, this means you are careful about putting your money at risk for promising rewards. Therefore, your money should be invested as safely and predictably as possible. However, if you have a high tolerance for risk, you are open to taking risks for the possibility of making greater returns.
Once this is completed, you would need to honestly examine your investing skills, to establish whether you can build a portfolio yourself or would require the support of a Financial Adviser.
The next step is to decide on asset allocation. How much of your money will go into each investment? How do you plan to balance your portfolio and continue to diversify as time goes on? These are all questions that must be answered and it's advisable to seek the help of a professional for this stage of the process.
In conclusion, the major keys to keep in mind when building an investment portfolio are to identify your goals, assess your risk appetite and talk to an expert. Ready support is available to you, as FBNQuest offers a variety of investment products and is available to offer advice to investors based on their risk appetite.
Achieve Greater Control of Your Assets with a Living Trust
By FBNQuest
Estate Planning is more about gaining control of your assets while you are alive than about one's passing. A Living Trust (an Estate Planning tool) is one way by which individuals maintain control over their assets whilst alive and also have their wishes carried out when they pass on. It is called a Living Trust because it takes effect during the lifetime of the individual who set it up.
Indeed, the power of a Trust is in the control. A Trust left for a beneficiary will be held and managed by a Trust organisation and the assets could then be distributed to the beneficiary in a predetermined way.
The design of the Trust will ensure that other interested parties are unable to change the instruction of the creator of the Trust. With this arrangement, you are able to achieve greater control over what happens to your assets, providing greater security for the beneficiaries of the Trust.
A Trust also allows you to control how the assets in the Trust are managed, ensuring that only those that you specify can stake a claim to them.
A Living Trust can be revocable or irrevocable. A Revocable Trust can be revoked or amended, but an Irrevocable Trust cannot be changed once it is executed. The assets placed into a properly drafted Irrevocable Trust are permanently removed from the Estate of the individual. They are therefore not considered part of the Estate and will not be subject to estate taxes in the event of the creator's demise.
In addition to estate tax savings, a Living Trust can offer you tremendous flexibility and efficiency. It can hold the money for your minor children until they are responsible enough to manage the money themselves. If you cannot trust your children or any other beneficiary with the responsibility of managing your assets after your demise, the Trust can address this concern. The trustee can do so by holding the assets in trust for the Settlor's lifetime and only distribute it to the beneficiary as stated in the Trust.
Placing your assets in the Trust during your lifetime instead of a Will also helps you avoid probate. A Will that is probated as well as other information relating to the assets listed in the Will becomes a public record when you pass on. In contrast, a Living Trust is a private document and the assets listed in it will not be exposed to the general public.
The added benefit of a Living Trust is its usefulness during your lifetime in the event that you become incapacitated. You can arrange for a Trustee to manage the Trust assets on your behalf in the event that you are unable to make decisions for yourself.
Does a Living Trust sound like a good fit for you to gain control of your assets while preparing to gift these assets to a beneficiary? If so, consider reaching out to FBNQuest Trustees. We can help you create a Living Trust agreement that outlines how the Trust assets are to be managed and distributed.
Our team will also walk you through the process of transferring assets to the Trust. The process may take less time than you think.
C&I Leasing Drops Centurion Registrars Limited
By Aduragbemi Omiyale
Centurion Registrars Limited has been dropped as the registrar of C&I Leasing Plc, a statement from the company has confirmed.
Centurion Registrars was replaced by C&I Leasing with Cordros Registrars Limited, a notice signed by the company secretary, Mbanugo Udenze & Co, stated.
It was disclosed that the appointment of the new registrar became effective from January 1, 2022.
"C&I Leasing Plc hereby notifies Nigerian Exchange Limited (NGX), its shareholders and the investing public of the appointment of Cordros Registrars Limited as its Registrars, share registration and data management service provider.
"Cordros Registrars Limited replaces Centurion Registrars Limited and takes over the register of members of C & I Leasing Plc effective January 1, 2022," the disclosure stated.
C&I Leasing is one of the companies trading its shares on the Nigerian stock exchange. It provides both operating and finance leases and other services.
Its principal activities include the extension of structured operating and finance leases to the productive and other sectors of the economy.
The company was established in 1990 as a private organisation but was converted into a public company listed at the Nigerian stock exchange in 1997.
The Ghanaian subsidiary of the group; Leasafric Ghana Plc is the largest provider of fleet management services in Ghana.
The fleet management, which is managed along with the Hertz car rental franchise in Nigeria, is adequately supported by C&I leasing's own service centre and their Citracks Telematics solutions making the fleet management business a one-stop brand for fleet management services.
Over the weekend, in a chat with newsmen, its chief executive, Mr Ugoji Ugoji, said the firm was planning to explore opportunities in the digital space to grow its revenue on a sustainable basis despite the pandemic.
He also stated that C&I Leasing will retool its fleet business and focus on vehicle fleets due to increased opportunity in the space.
Nigeria's December 2021 Inflation Jumps to 15.63%
By Dipo Olowookere
For the first time in nine months, the inflation rate in Nigeria increased to 15.63 per cent year-on-year in December 2021, data released by the National Bureau of Statistics (NBS) on Monday stated.
In the previous eight months, the inflation rate in Nigeria had slowed, declining to 15.40 per cent in November 2021, according to the stats office.
In the report released today, the NBS said when compared with the corresponding period of 2020, inflation, which is a measure of the consumer price index (CPI), moderated by 0.13 per cent as it stood at 15.75 per cent a year ago.
The stats office further disclosed that increases were recorded in all COICOP divisions that yielded the headline index and on a month-on-month basis, it rose by 1.82 per cent last month, 0.74 per cent higher than the 1.08 per cent recorded in November 2021.
In addition, the percentage change in the average composite CPI for the 12-month period ending December 2021 increased by 16.95 per cent from 16.98 per cent over the average of the CPI for the previous 12-month period recorded in November 2021 down by 0.03 per cent points.
As for urban inflation, it increased by 16.17 per cent (year-on-year) in December 2021 from 16.33 per cent in December 2020, while rural inflation jumped by 15.11 per cent in December 2021 from 15.20 per cent in December 2020.
On a month-on-month basis, the urban index rose by 1.87 per cent in December 2021, up by 0.75 the rate recorded in November 2021, which stood at 1.12 per cent, while the rural index also rose by 1.77 per cent in December 2021, up by 0.73 the rate that was recorded in November 2021, which was 1.04 per cent.
Business Post reports that in the period under review, the composite food sub-index rose by 17.37 per cent compared with 19.56 per cent a year ago, indicating a decline by 2.19 per cent.
The NBS attributed this to moderation in the prices of bread and cereals, food product, meat, fish, potatoes, yam and other tuber, soft drinks and fruit.
On a month-on-month basis, the food sub-index increased by 2.19 per cent in December 2021, up by 1.12
Per cent from 1.07 per cent recorded in November 2021.
It said the average annual rate of change of the food sub-index for the 12-month period ending December 2021 over the previous twelve-month average was 20.40 per cent, 0.22 per cent lower than the average annual rate of change recorded in November 2021, which stood at 20.62 per cent.
Latest News on Business Post